For those unfamiliar, Toynk Toys is a retailer that specializes in licensed pop culture collectibles. If your a convention goer, you've most likely encountered them at a show. Their themed Mystery Boxes continue to be a hot seller.
In recent years, Toynk has branched beyond selling other companies product and has dipped their toes into making product of their own. Items like their awesome Indiana Jones-inspired Golden Idol (read my review HERE) and fully licensed Marvel Doctor Strange Eye of Agamotto Replica (HERE) were manufactured exclusively for Toynk. With their newest endeavor, an exciting new vinyl toy line called Toonies, Toynk is handling the entire process in-house.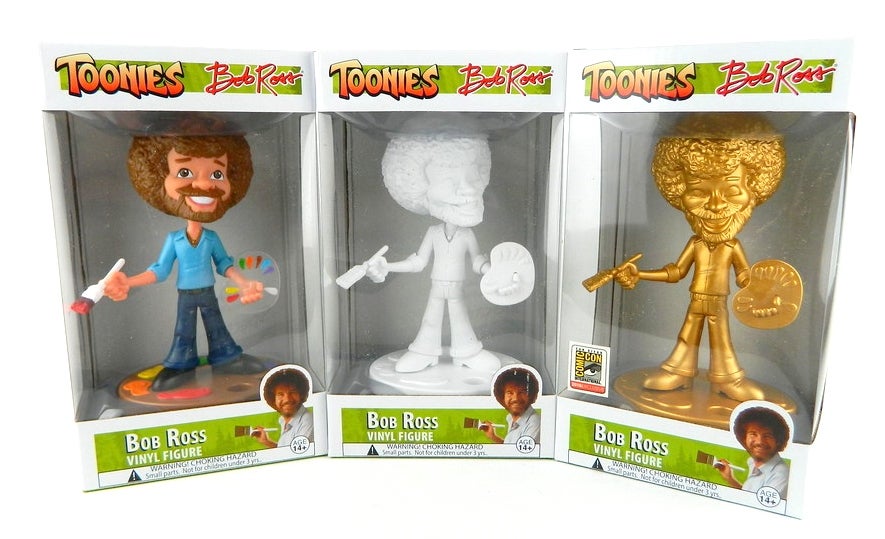 Launching the Toonies figure line is pop culture icon, Bob Ross. I grew up watching Bob's television show The Joy of Painting, a chill viewing experience punctuated with now-classic Bobisms such as "there are no mistakes, only happy accidents" and "happy little trees". The dude was one happy camper, but most of all he was a damn good artist. As an artist myself, I envied the man. He made painting realistic landscapes look like child's play.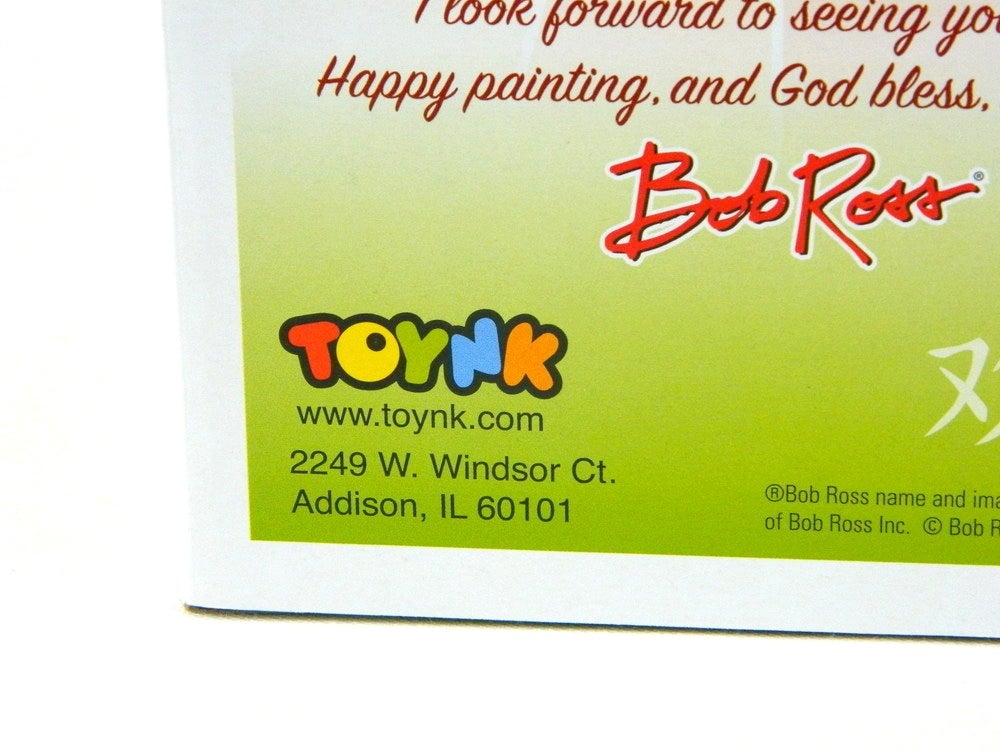 For those that are too young to remember Bob Ross in his prime, they can stream him on Netflix (Bob Ross: Beauty is Everywhere and Chill With Bob Ross). I can only presume that many already have because we're currently in the midst of a Bob Ross revival, especially when it comes to collectibles. There's Bob Ross mugs, t-shirts, throw blankets, magnets, keychains… even Bob Ross Halloween costumes.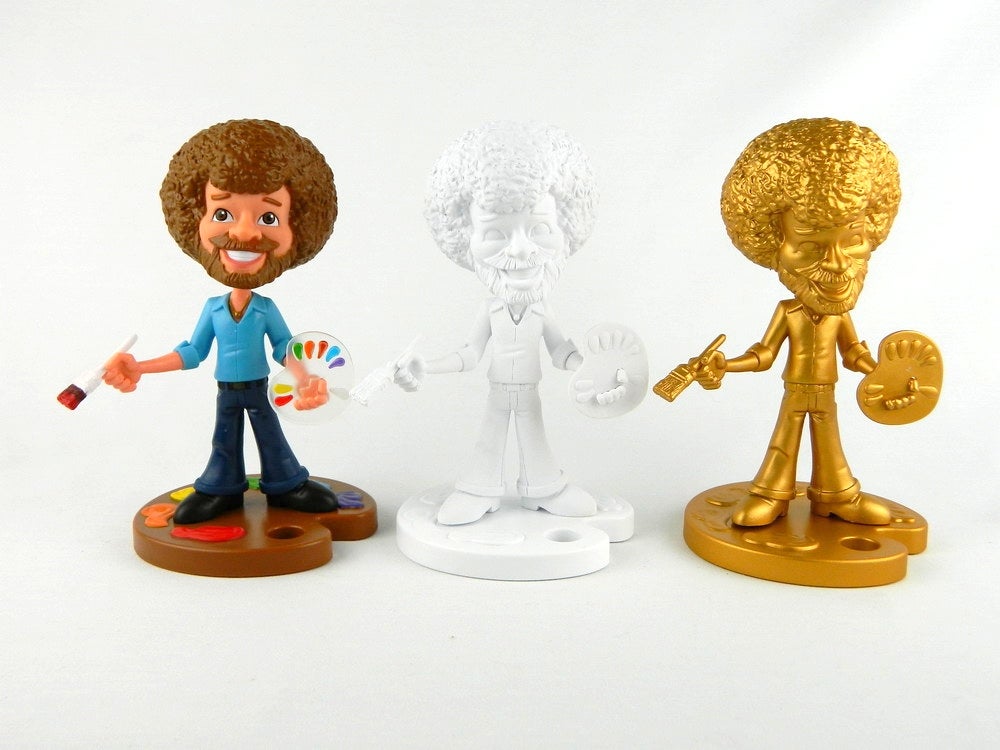 All that stuff is fun and nostalgic, but for my money, collectible figures is where it's at. And Toynk's Bob Ross Toonies aim to please. Standing 6.5-inches tall and made of a quality PVC plastic, fans can purchase Bob in three Toynk exclusive colorways:
Tonnies Bob Ross Full Color Version
Toonies Bob Ross White Variant
Toonies Bob Ross Gold Variant (SDCC Exclusive)
The white version has a cool DIY vibe (the inclusion of markers would have been a nice touch) and shiny gold always looks spectacular as an exclusive. It's like rewarding yourself for collecting with a trophy. As a purist, however, full color Bob impresses me the most.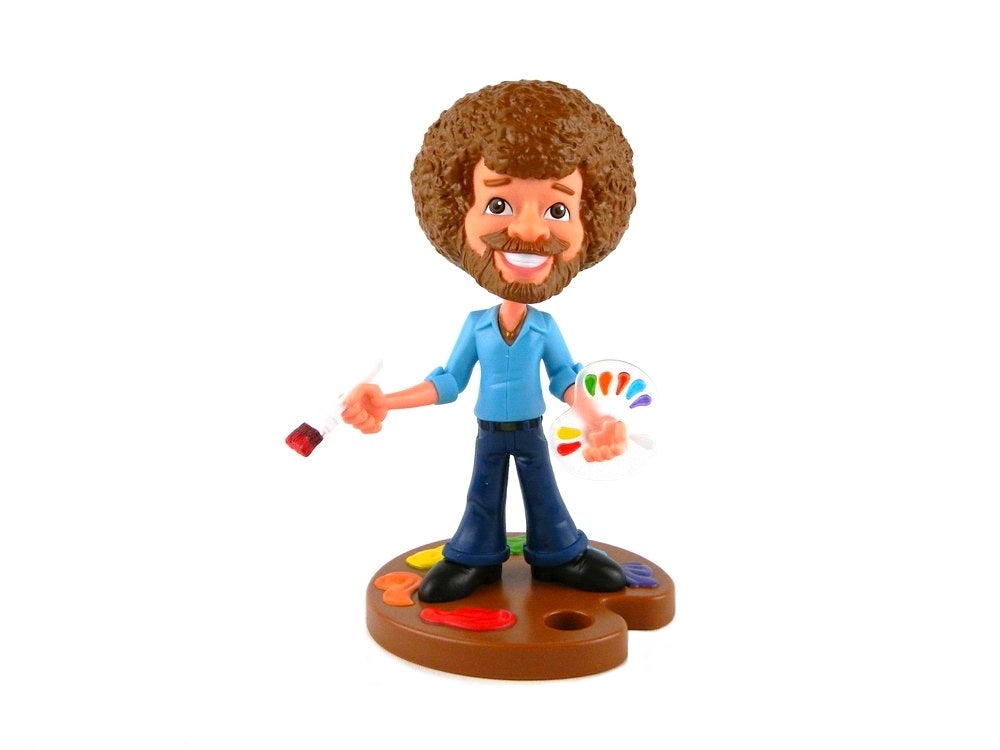 The first thing that grabs me with Toynk's Bob Ross Toonie is the wonderful caricature. Sure it helps that Bob has an iconic afro, and the addition of a paint brush and palette screams artist. But having a style that connects with collectors is ESSENTIAL to having a successful vinyl figure line. In a nut shell, Toonies have a look that is fun, without being goofy.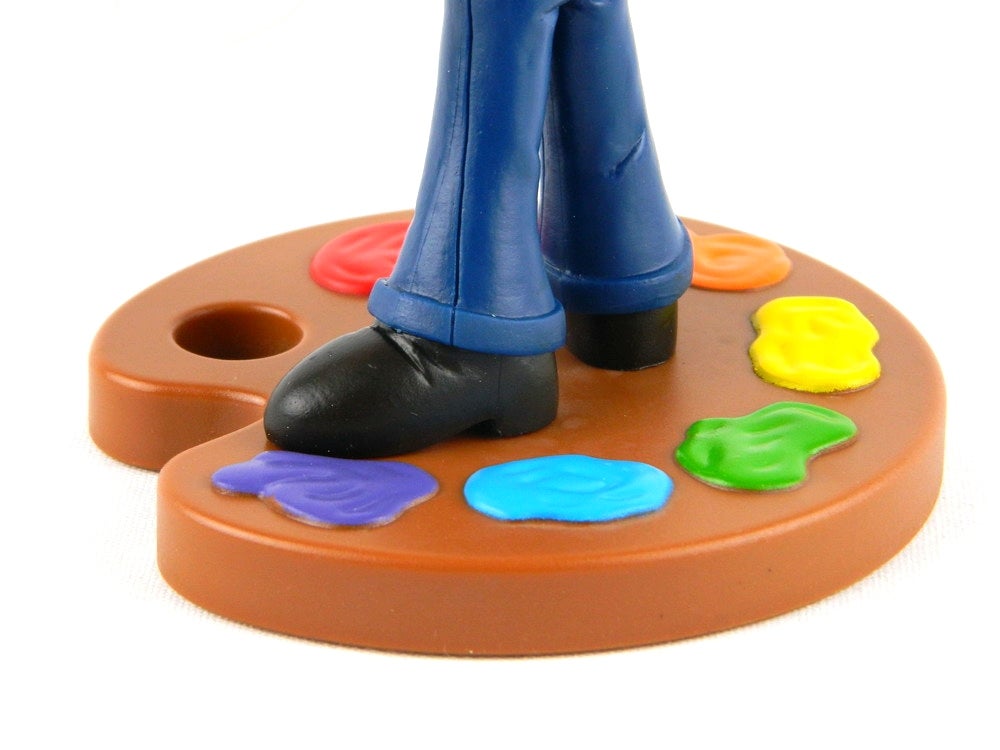 Toynk's Toonies are also more sophisticated than most vinyls on the market. Their styling is deceitfully simple: upon closer inspection you'll notice intricate details, such as Bob's sculpted head and fro, the translucent plastic paint palette in his hand, down to the themed 3D paint palette display base he stands on, complete with raised color pools.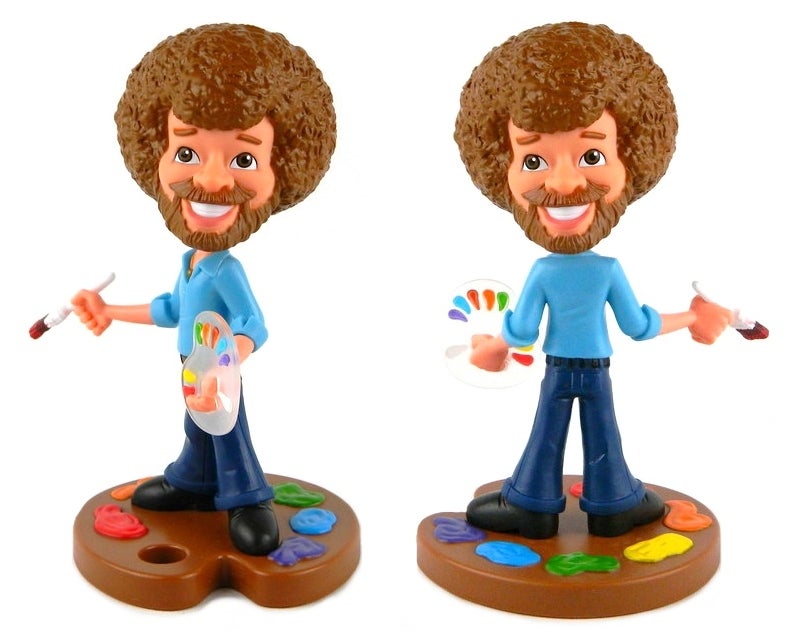 With style in mind, vinyl figures aren't meant to be articulated playthings. The Bob Ross Toonies has one point of movement – his head. While minimal, Bob's swiveling noggin actually adds a lot of display options. Cocked to the side is a great look, or if you're feeling crazy ("let's get crazy," another memorable Bob quote), you can go full blown Exorcist.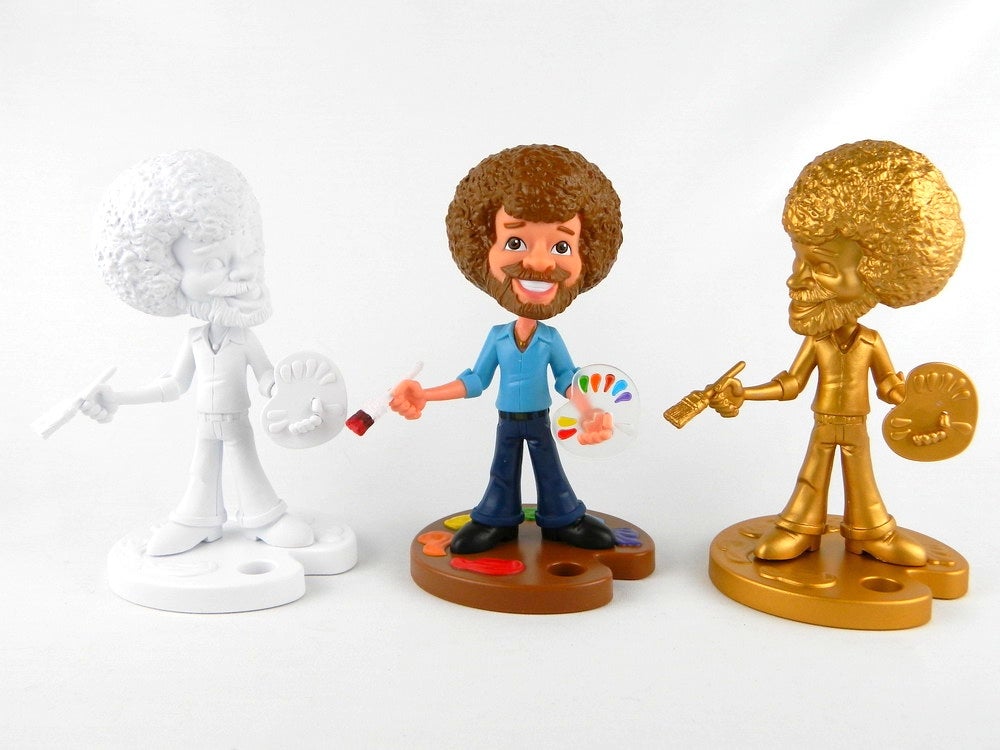 Toynk is off to a strong start with their new Toonies, the jolly Bob Ross being the ideal icon to launch the line. The Bob Ross Toonies feature robust vinyl construction, a nice 6.5-inch display size (not too big and not too small), and a super unique styling that's sure to make many collectors happy. Where will the Toonies go next? Toynk's not saying, but I look forward to whatever property they pick to Toonie-fy next.
Review and Photos by Jeff Saylor
Review Samples Courtesy of Toynk Toys
[See image gallery at www.figures.com]
---
Keep up with all the latest toy news by following Figures.com on Facebook and Twitter!
To buy action figures, take a look at Hobby Link Japan, BigBadToyStore.com, TheToySource.com, Toynk.com, BriansToys.com, ToyWiz.com, and EntertainmentEarth.com.