2018 has been the wildest year on record for Marvel collectors, with more figures and collectibles coming from more different companies than ever before! But of the hundreds upon hundreds of relevant new toys that were released this year, one of the absolutely most impressive, popular and difficult to find in stores has been the Hasbro Marvel Legends Infinity Gauntlet Life-Size Replica. But if you haven't found this amazing Infinity Gauntlet or ordered one online yet, don't despair–we've teamed up with Entertainment Earth to give away one of these incredible Gauntlets absolutely free! Read on for the details…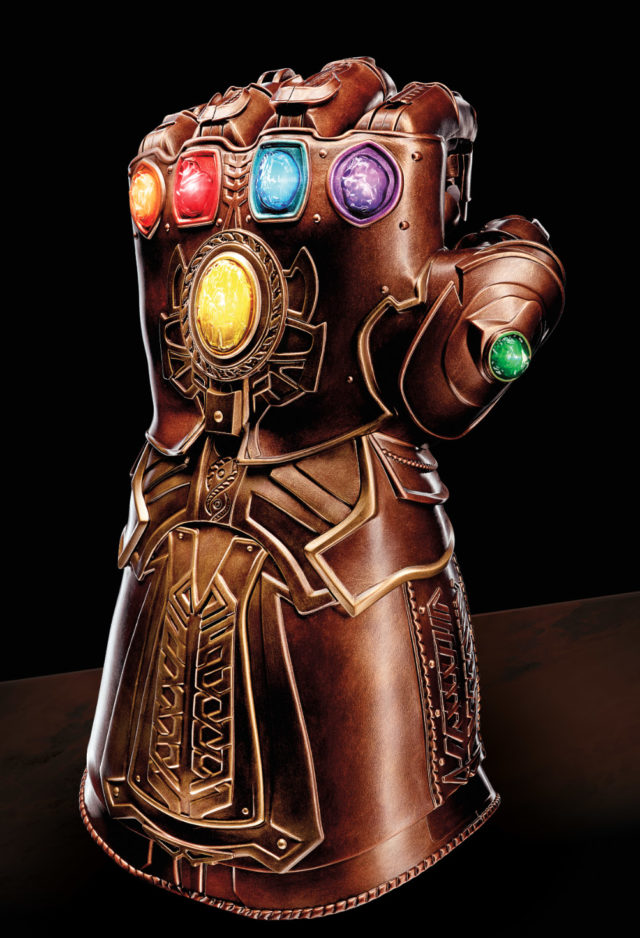 When it comes time to award the "Best of 2018" awards, there's not going to be much of a fight as far as choosing the best prop replica in the land goes. Simply put, the Hasbro Infinity Gauntlet is a thing of beauty that pretty much blows the competition out of existence at the snap of a finger.
As much as I've loved the first few entries in the Marvel Legends Role-Play Items/Prop Replicas line, none of them (aside from that groovy $300 metal Captain America shield) are nearly as cool or as fun as the electronic, life-size Infinity Gauntlet.
For those who don't remember, this Hasbro toy features articulated fingers, electronic sound effects, pulsating Infinity Stone light effects and a tremendous attention to detail and accuracy! Simply put, this is the best Infinity Gauntlet that $100 or less can buy!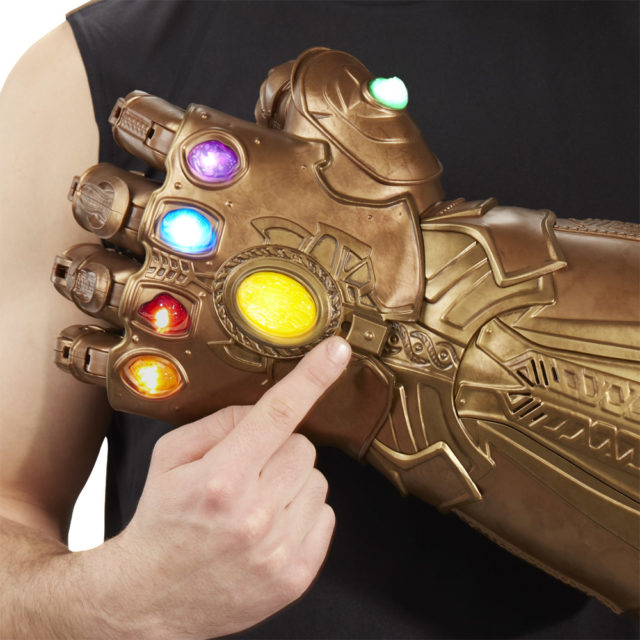 Of course, with this item being as neat-o and highly desirable as it is, it's also become a hot commodity in stores. To this day, I've never seen one of these Infinity Gauntlet life-size replicas on a shelf at any Target, Walmart or other retail stores, and they've been sold out frequently via online retailers as well. And even when it is available, not everyone has 100 bucks to blow on a luxury toy like this one.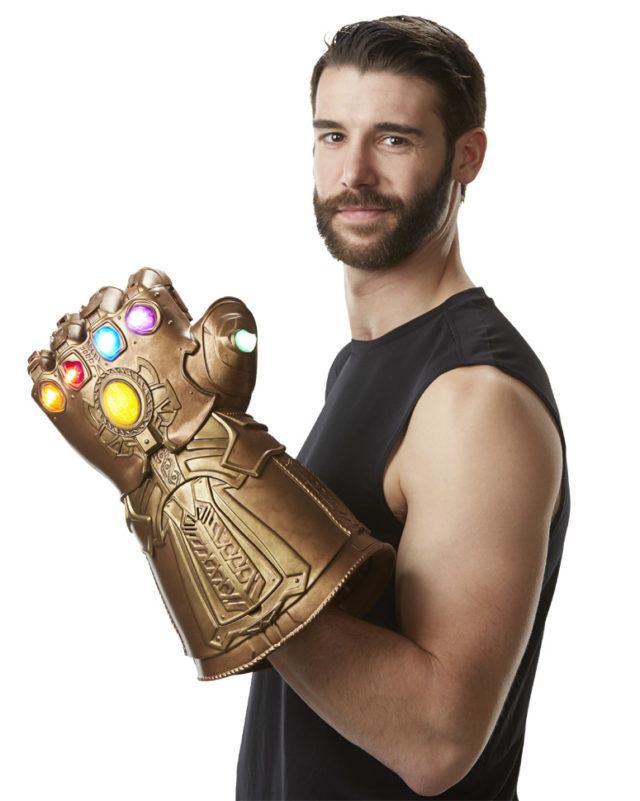 Thankfully, Entertainment Earth has stepped up to bat and is sponsoring a giveaway of what's destined to be one of the most legendary Marvel Legends items ever!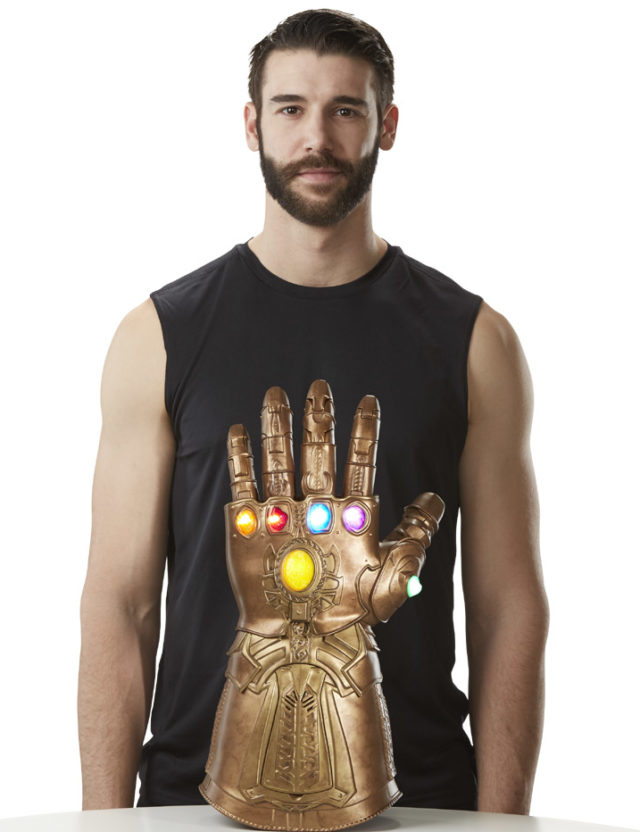 Want to win it for your very own? Excellent! There's not one, not two, not three, but twelve different ways to enter the contest (and some of those ways can even be done multiple times)! I've posted the Gleam widget below that describes all the ways to enter, but if you're having trouble loading the script for it on whatever device you're on, you can also use this link to enter the giveaway contest.
Win an Infinity Gauntlet from Marvel Toy News
The contest is scheduled to run for precisely one week! So you've got from 5PM EST today (Friday, October 19th) until 5PM EST next week (Friday, October 26th) to enter the giveaway contest in all the various ways that you choose and make the (toy replica of the) most powerful artifact in the gallery your own!
Good luck, Marvel Toy News readers! Post a comment below if you have any problems entering or have any questions! And a big ol' thanks to the wonderful people at Entertainment Earth for sponsoring this contest for our readers!
The post GIVEAWAY: Marvel Legends Infinity Gauntlet Life-Size Replica! appeared first on Marvel Toy News.