Toynk.com has officially announced the arrival of eight Toynk Exclusive sunshades for car windshields. New sunshades feature images from Teenage Mutant Ninja Turtles, Bob Ross, The Big Lebowski, Halloween, Child's Play, Star Trek, The American Flag, and more.
Skip the discomfort of opening your car door to a wave of hot air this summer. Sunshades protect, cool, and block out harmful UV rays from sunlight. Place a sunshade on your car's front windshield to block out the sunlight, which will help to protect the dashboard and interior space from overheating or fading.
Let your favorite characters take a turn behind the wheel. The bright fade-resistant images on our Toynk Exclusive sunshades from Surreal Entertainment are officially licensed and ready to help you beat the heat this summer.
New Sunshade Arrivals for Car Windshields:
Star Trek: The Original Series Cats Sunshade
Child's Play Chucky Sunshade
American Flag Sunshade
Halloween Michael Myers Sunshade
Universal Monsters Sunshade
Teenage Mutant Ninja Turtles Car Sunshade
Bob Ross Happy Trees Sunshade
The Big Lebowski The Dude Driving Sunshade
All officially licensed sunshades are now available on Toynk.com.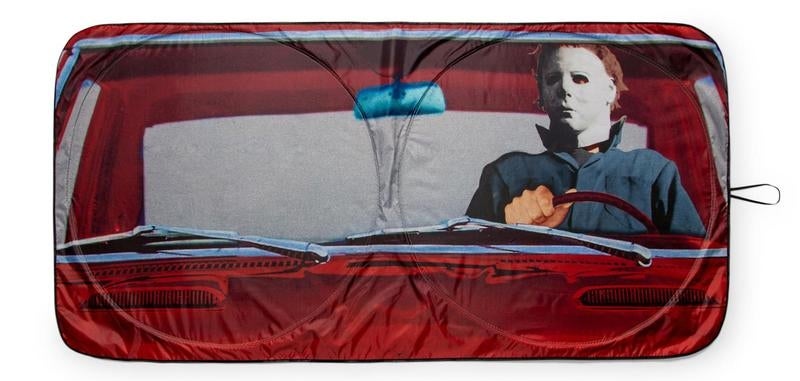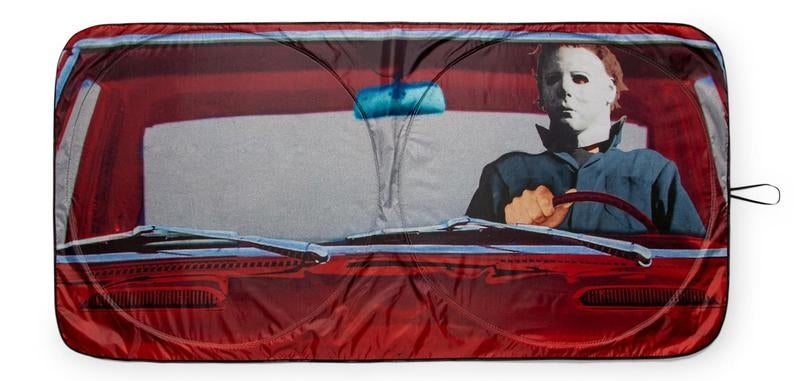 ---