From The Last of Us Part II, Gaming Heads present the Ellie (Stealth Edition) Statue. Standing 16-inches tall, this exclusive statue shows ($549.99) an attentive Ellie looking over her left should with her bow and arrow at the ready. Her clothes are ripped and worn but she has revenge on her mind. She is also available as a regular edition Ellie statue priced at $499.99.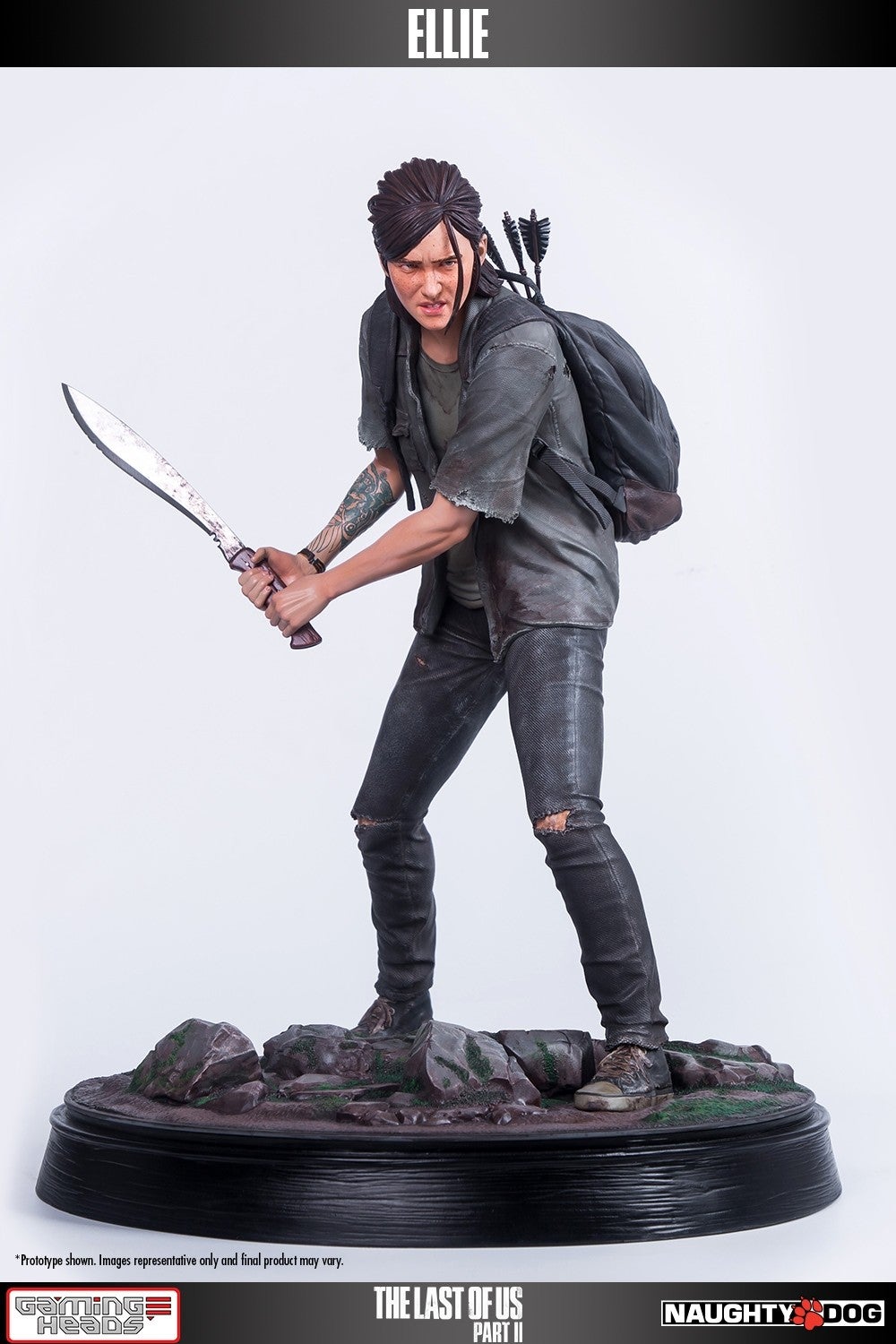 Limited to only 750 statues, the Ellie (Stealth Edition) statues also comes with the regular edition parts of the Ellie statue, which are an angry Ellie portrait/head sculpt and an additional set of arms with both hands on the machete ready to strike – i.e. she comes with 2 portraits, 2 sets of arms, a machete and a bow and arrow.
The Ellie (Stealth Edition) statue includes deluxe, full-color packaging, a hand-numbered base and a validation card. Pre-orders are now open at gamingheads.com with both versions scheduled to ship Q2 2021.
*Paint Master shown. Images shown are representative only and the final product may vary
---