Gaming Heads presents their fourth 1:6 scale Lara Croft statue, this one based on her appearance in Rise of the Tomb Raider. In Rise of the Tomb Raider, Lara Croft heads to Siberia in search of the legendary city of Kitezh.
The design of the Rise of the Tomb Raider Lara Croft statue was inspired by the cover art of the game as well as to complement the three previous statues in Gaming Heads' 1:6 scale series of Tomb Raider statues.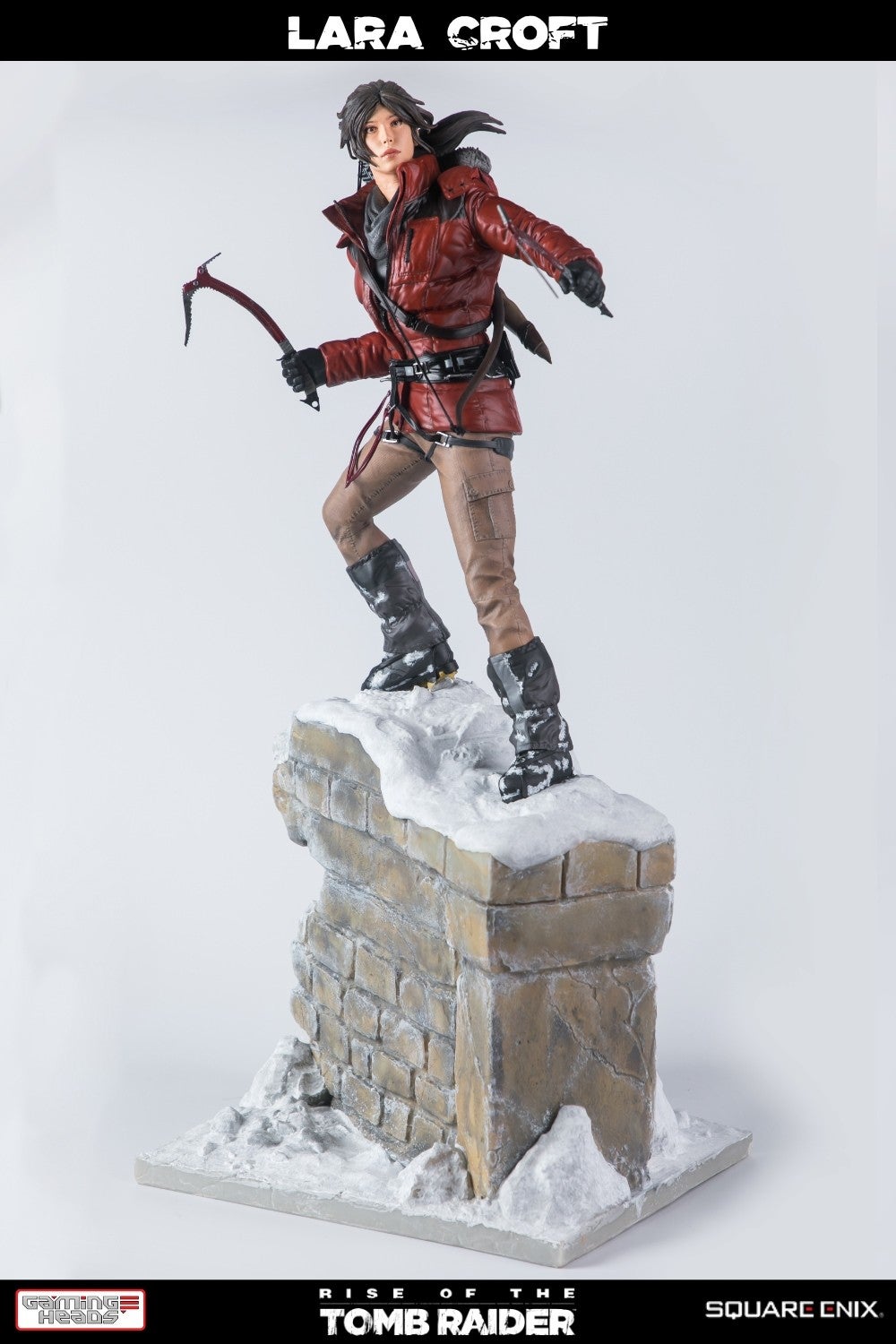 Standing approximately 20 inches tall, the Lara Croft statue is made using polystone resin and is skilfully hand-crafted by artisans. The Regular Edition, limited to 1000 pieces, is priced at $399.99.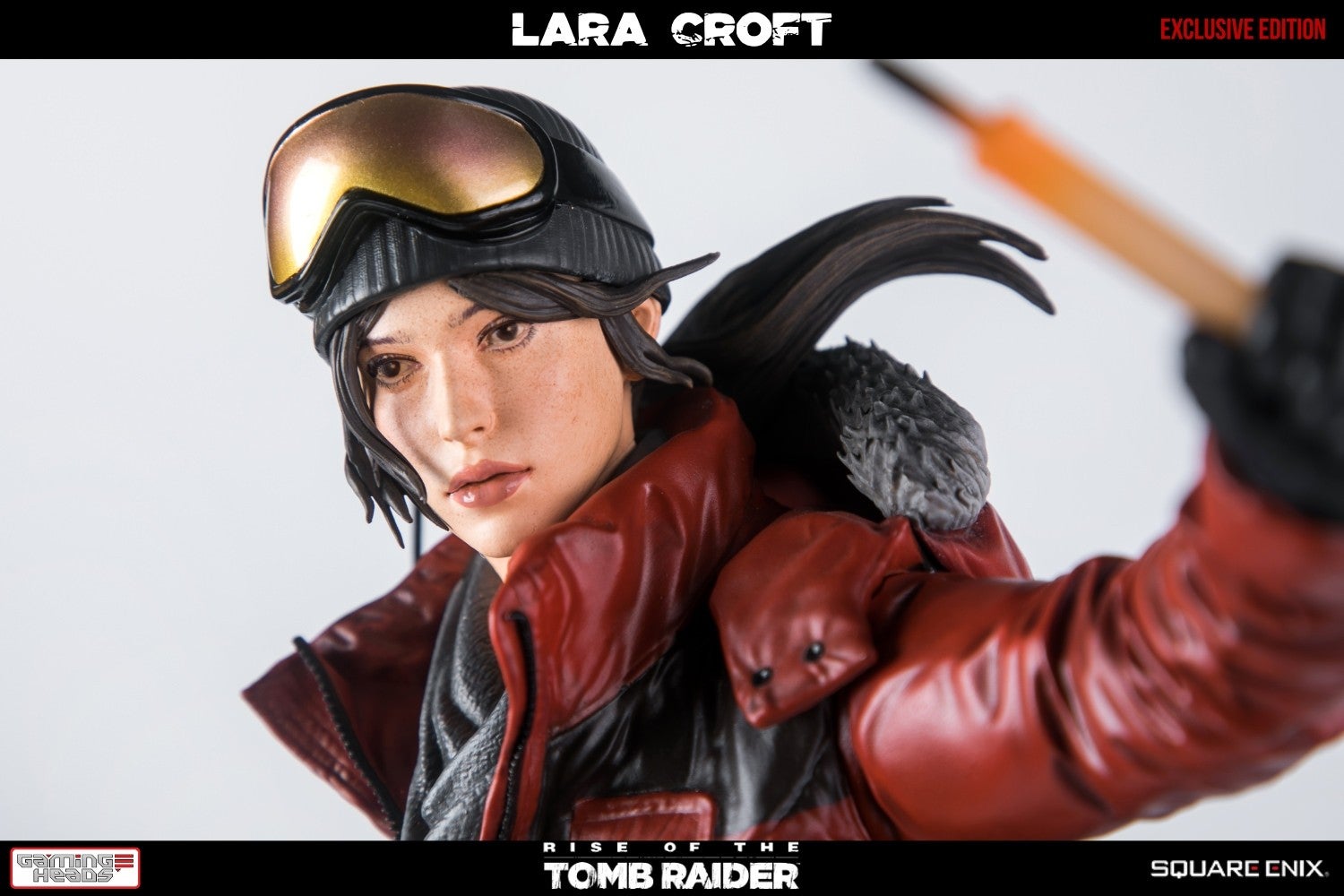 An Exclusive Edition ($429.99 and limited to 500 pieces) – only available at Gaming Heads – features Lara wearing a grey beanie, snow goggles and holding a glow stick. It also includes the parts that come with the Regular edition statue, which are Lara holding her twin ice axes and with her hair freely blowing in the wind.
---