One command burns in the mind of private investigator and former soldier Booker DeWitt. The directions were clear: "Bring us the girl and wipe away the debt." The girl in question is Elizabeth, a prisoner within the floating city of Columbia that drifts above the clouds. If Booker wants any hope of escaping his past, he'll need to rescue Elizabeth from her captors no matter the cost. This Booker DeWitt statue from Gaming Heads captures the protagonist of Bioshock Infinite midway through his life-or-death mission.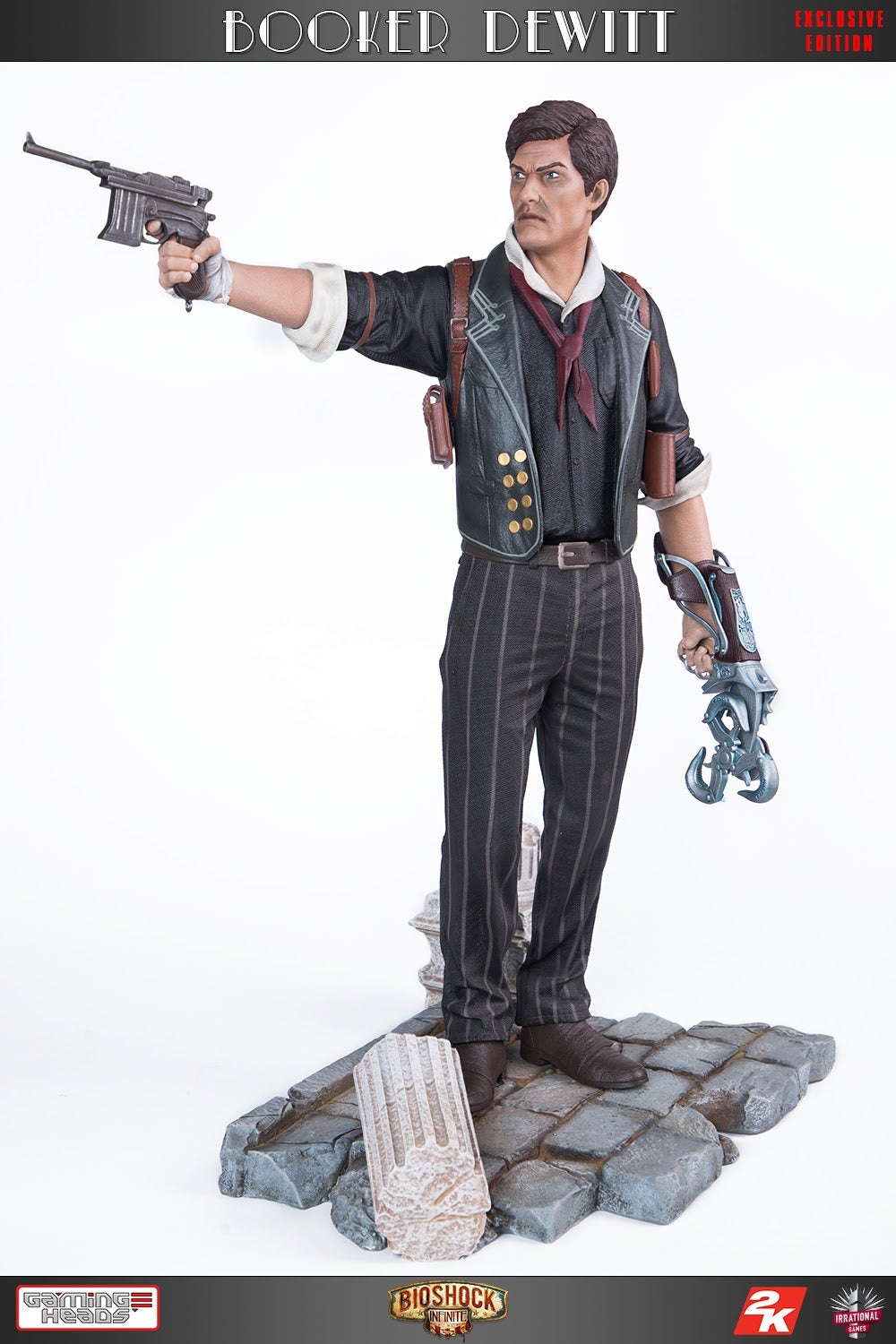 The Booker DeWitt (Exclusive Edition) statue is only available at GamingHeads.com priced at $499.99. It comes with two interchangeable heads and sets of arms for Booker, all made using in-game renders for reference. The first set is the regular Booker DeWitt statue, depicting Booker as he appears on the Bioshock Infinite cover art, looking ahead with a China Broom shotgun slung over his right shoulder and his left arm at his side. The Booker DeWitt Exclusive Edition set has Booker's right arm brandishing a Broadsider pistol, his left hand gripping the Sky-Hook mechanism that allows him to soar through the air on Columbia's many Sky-Lines, and his head looking to the right at whatever target is in his sights.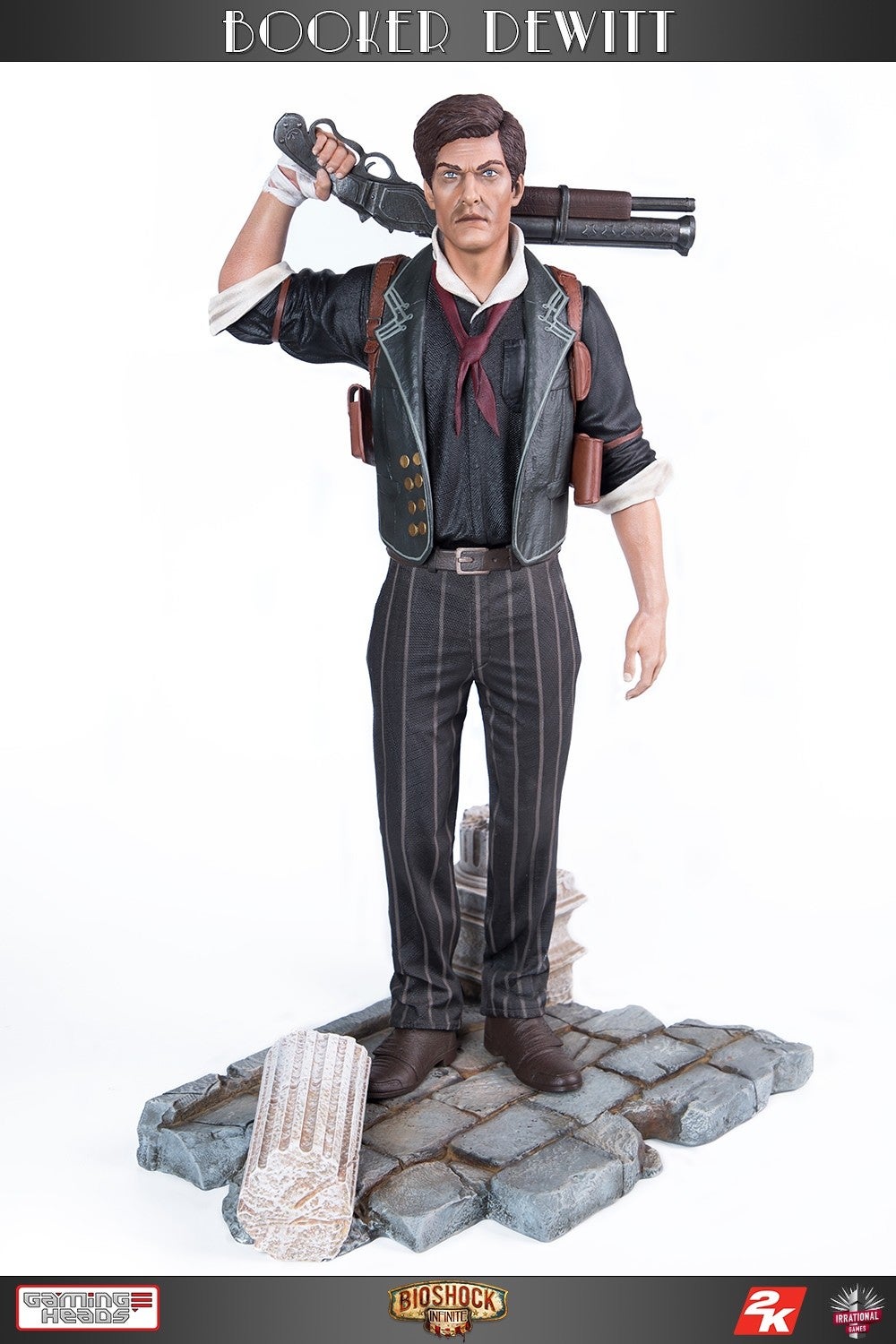 This Booker DeWitt (Exclusive Edition) statue stands about 19" tall (i.e. 1:4 scale) from the bottom of the base to the top of Booker's head, is made using polystone resin and is skillfully hand-crafted and painted by artisans*.
The Booker DeWitt statue is also available as Regular Edition statue.
Each Booker statue includes deluxe, full-color packaging, a hand-numbered base and a validation card.
[See image gallery at www.figures.com]
---