Repaints are a fact of life in the action figure world–especially easy-to-make translucent repaints that don't require much paint. And so, it wasn't a completely stunning development today when a GameStop Exclusive Marvel Legends Miles Morales Camouflage figure went up for order. But what did turn out to be pretty unexpected was that this isn't a repaint at all–it's an all-new, never-before-seen GamerVerse Miles Morales figure mold! Presumably we'll get a regular painted iteration of this Miles Morales Spider-Man down the road, but for now, let's have a look at the pretty clear blue version!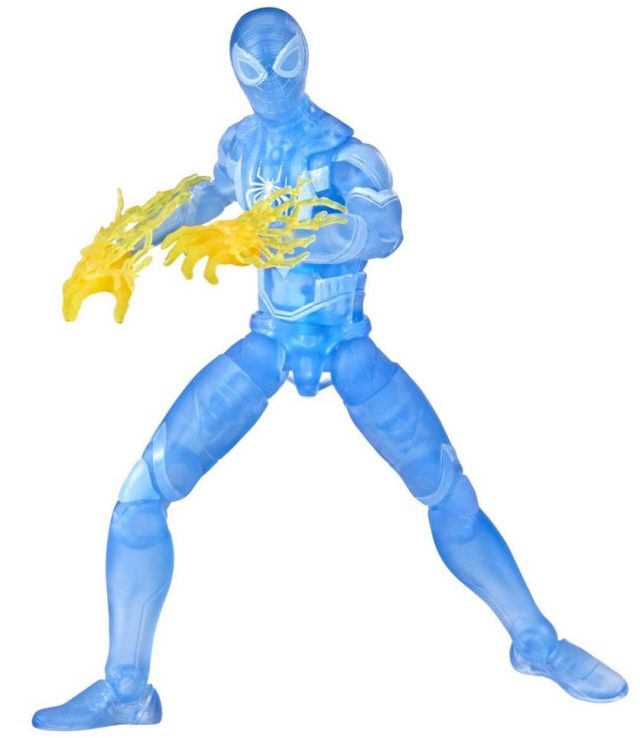 It's taken a little while, but I'm finally starting to get used to this new reality of Hasbro dropping several never-before-announced Marvel Legends 6″ figures out of the blue every month.
So it seems sort of appropriate that the newest addition to the Spider-Man Marvel Legends lineup is actually blue–a translucent blue action figure of Miles Morales Spider-Man based on the GamerVerse PS4 game, representing Miles' unique camouflage ability that's one of the things that sets him apart from the Peter Parker version of the character!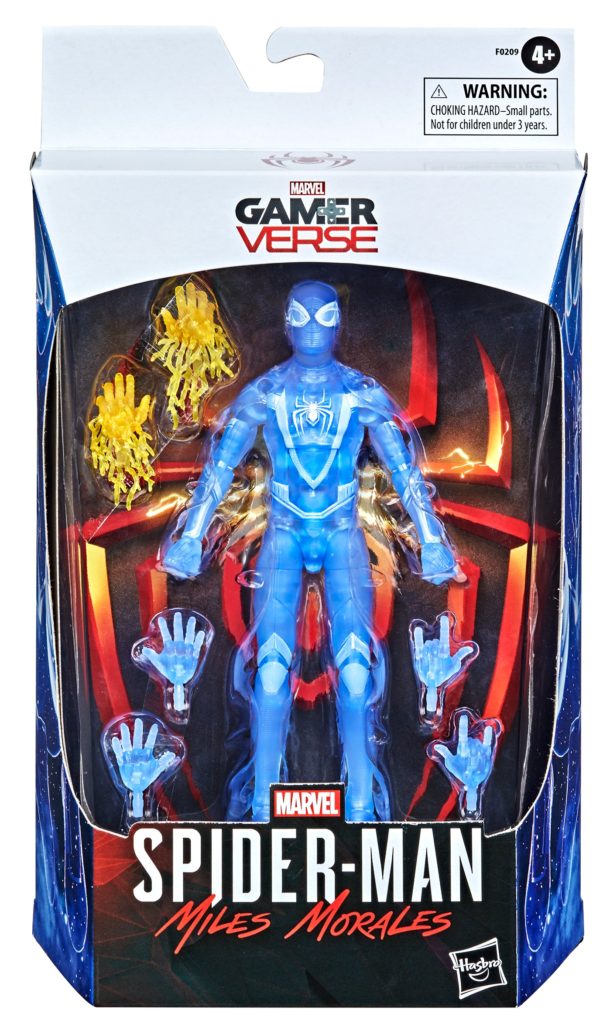 While I know a lot of fans are ice-cold when it comes to translucent action figures, it turns out that this one is pretty rad. I'm anxious to get my hands on that new body mold to see just how many cool poses can be achieved with it, and I dig that we're getting the Venom Strike blast effects pieces to show off the other ability that really differentiates Miles from Peter Parker.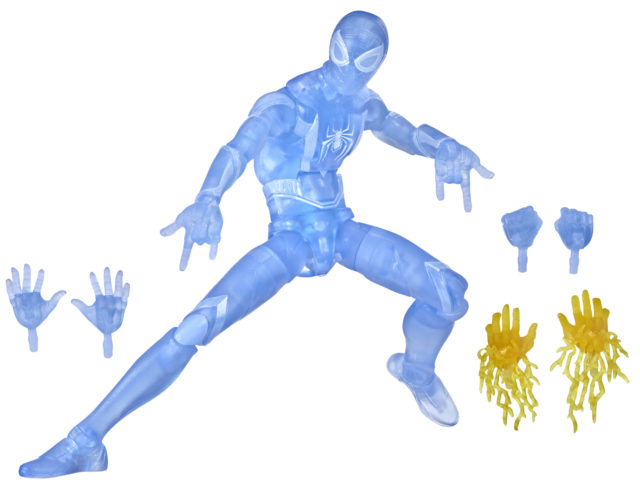 Rather than being fully clear blue, it looks like there will be some slick-looking pearlescent silvery-white paint on Miles' eyes and some of the costuming detail on his body, which looks cool and helps this feel like a proper variant and not a Jedi Hologram.
The six interchangeable hands (fists, web-shooting and open palms/crawling hands) are also a worthwhile inclusion. Sometimes retailer exclusive variants can be a bit lame, but what with all the accessories we're getting here and the fact that there's actually new tooling, this is quite a nice GamerVerse grab for GameStop. Good for them!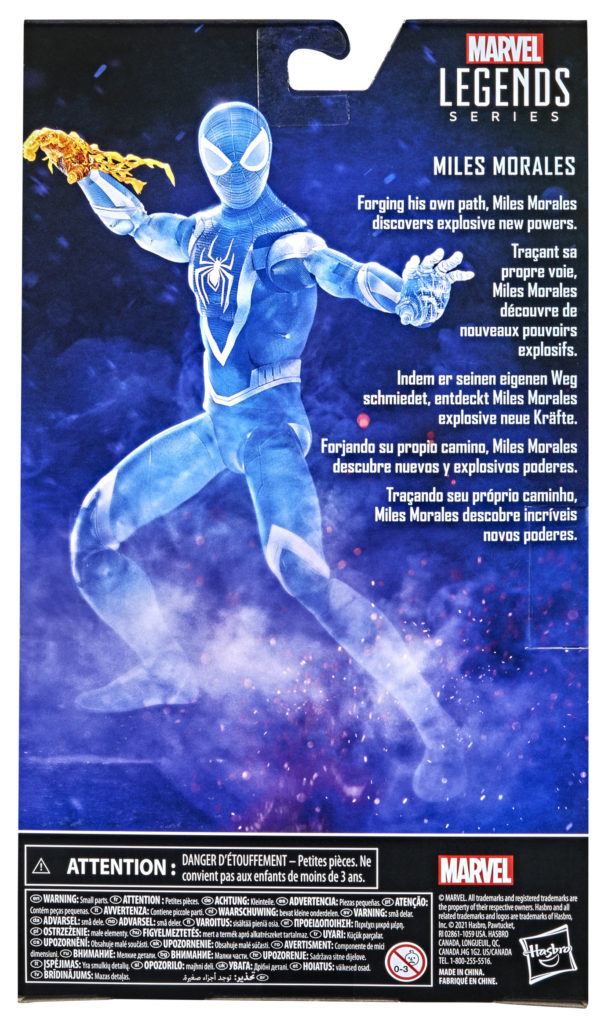 The GameStop Exclusive Marvel Legends Spider-Man Miles Morales Camouflage figure is now up for pre-order, and is scheduled for release at the start of October 2021. I shamefully haven't had time to play this PS4/PS5 video game just yet, but I am a total sucker for color variants that actually give us a new look for a character, so this was a quick and easy pre-order for me. Your necessity for a powered-up version of Miles may vary.
What do you think of the latest Marvel GamerVerse figure? Would you like to see Hasbro tackle more costumes from the Sony game, or are you satisfied with just this version and the inevitable normal-painted Miles sure to come down the road?
The post GameStop Exclusive Marvel Legends Miles Morales Camo Figure Up for Order! appeared first on Marvel Toy News.