All of the 2018 Marvel Cinematic Universe movies may have come and gone, but don't worry—with over half a year to go until the Captain Marvel movie, the merchandise for Black Panther, Avengers Infinity War and even Ant-Man and the Wasp will keep rolling out for many months to come. And Funko announced their next batch of Infinity War POP Vinyls this month—including Winter Soldier, Young Gamora, and even an Amazon-Exclusive POP Eitri (Peter Dinklage) figure!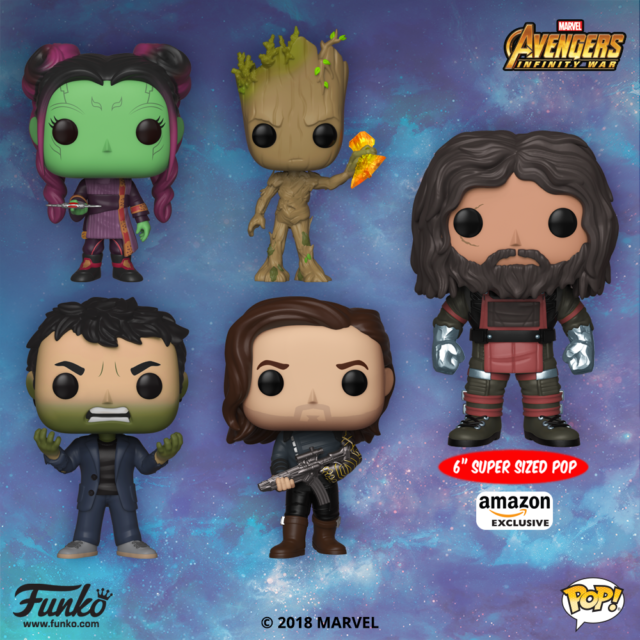 While I felt like most of what happened in the Avengers Infinity War movie was pretty predictable (but still amazing!), there was at least one thing that I honest-to-God never expected to see in the movie: The Giant of Lannister himself, Peter Dinklage as the giant Eitri the Dwarven King!
This is legit some of my favorite casting ever and tons of fun. I never imagined we might get a toy of MCU Eitri, but as usual, Funko had other ideas. Amazon will be getting a 6" Super-Sized Eitri POP Vinyls figure—an excellent way of releasing a character with niche appeal in limited quantities. Good call!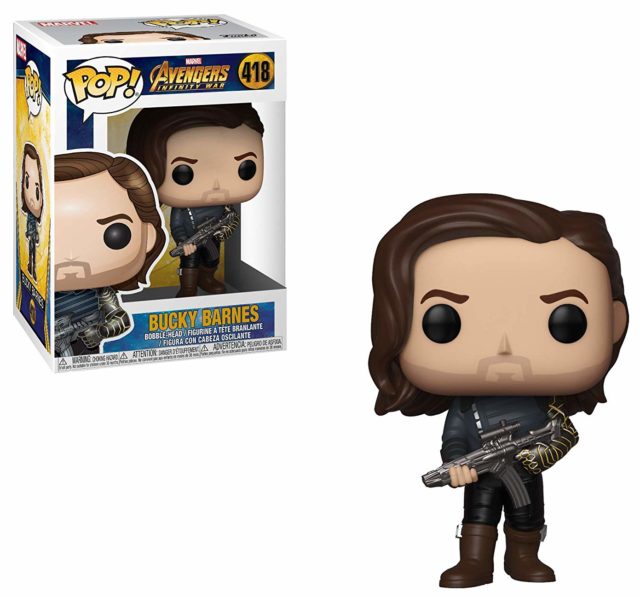 The other four figures in the POP Infinity War Wave 2 series will all be mass-release POPs that should be available via brick-and-mortar and online retailers everywhere.
Bucky/Winter Soldier/White Wolf will finally got a new POP Vinyls figure as the only other character in the wave who hasn't had an Infinity War POP yet. I'm not a big fan of the new costume Bucky got for Avengers 3, but the Vibranium arm does look pretty slick.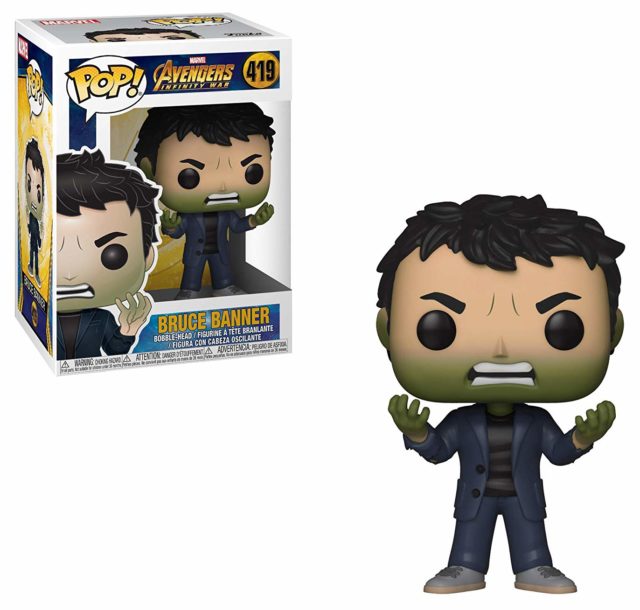 Meanwhile, a Funko Bruce Banner POP will be available as a non-exclusive for the very first time here! He's captured here in a moment of trying to force himself to Hulk out (and failing). I like the Ragnarok Banner figure a lot more, frankly, but this is an interesting way of portraying Hulk's ongoing story arc in the movies.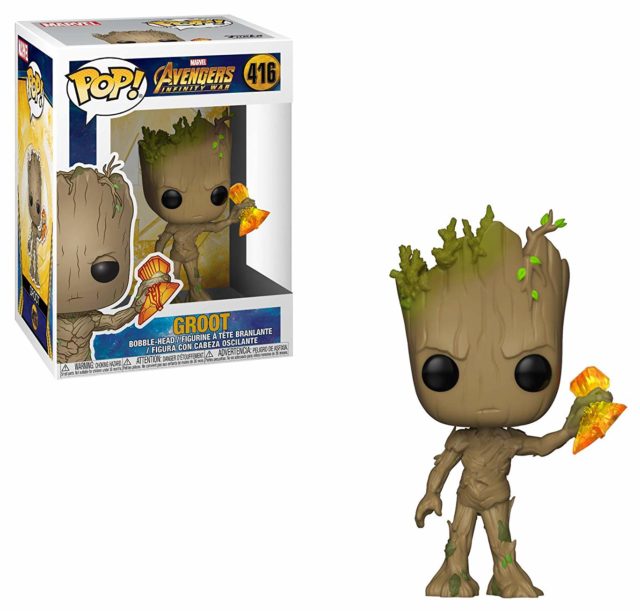 Rounding out the second wave of Funko Avengers Infinity War POP Vinyls are two members of the Guardians of the Galaxy: Young Gamora and Adolescent Groot with Stormbringer. I wasn't in love with the previous POP Teen Groot with gun (it's not like he went on a shooting spree in the movie), so I'm pleased to get a new figure of him from his big moment completing Stormbringer.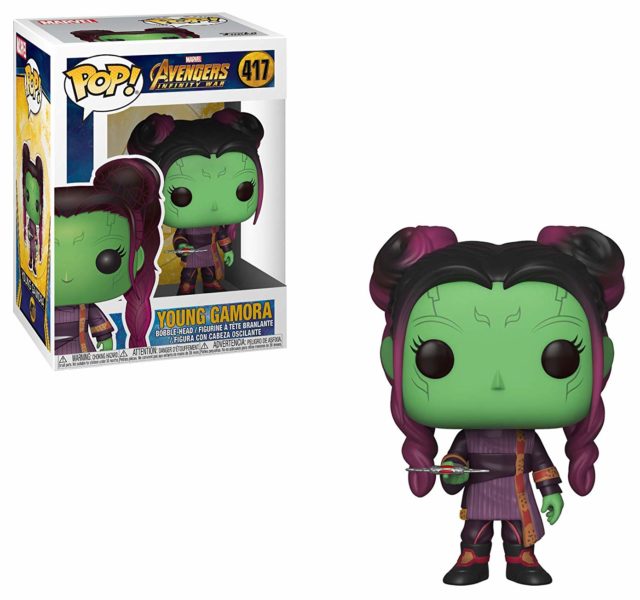 Young Gamora rounds out the set with what I believe is the only toy of this version of the character being done by any company. I think this is a cute idea, but I'm disappointed she looks like she'll be sized as large as the adult characters. I'll have to see her in-person to really make my judgment on her.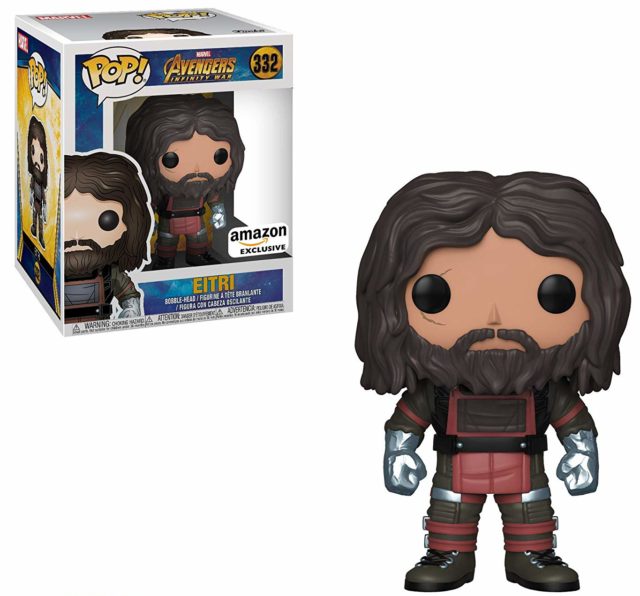 Funko POP Vinyls Avengers Infinity War Series 2 is now up for order online, and is scheduled to be released in November 2018 (with Eitri coming a few weeks later in December by himself via Amazon). Good timing by Funko, as Marvel POP Vinyl figure sales are usually off-the-charts around the holidays due to their cuteness and low price-point. These may be a bit of a tough grab before the end of the year in stores due to the timing, so you might want to PO any you're planning to give as holiday gifts.
What do you think of the latest expansion of the Infinity War POP Vinyl range, Marvel collectors? Are there any characters remaining from the movie that you'd like to see captured in POP form (Dead Vision, anyone?), or are you all Avengers 3 POP-ed out?
The post Funko POP Infinity War Wave 2 Up for Order! Exclusive Eitri! appeared first on Marvel Toy News.