A week after opening in theaters (and becoming a genuine blockbuster hit), opinions on the Captain Marvel movie are varied. Some fans place it near the top of their list of MCU movies, some rank it in the middle, and some a bit lower. But if there's one thing people universally loved, it's Goose the Cat! And now that most have seen the movie, Funko can finally reveal some spoiler-iffic figures: the POP Flerken Goose (and chase variant!) are now up for order!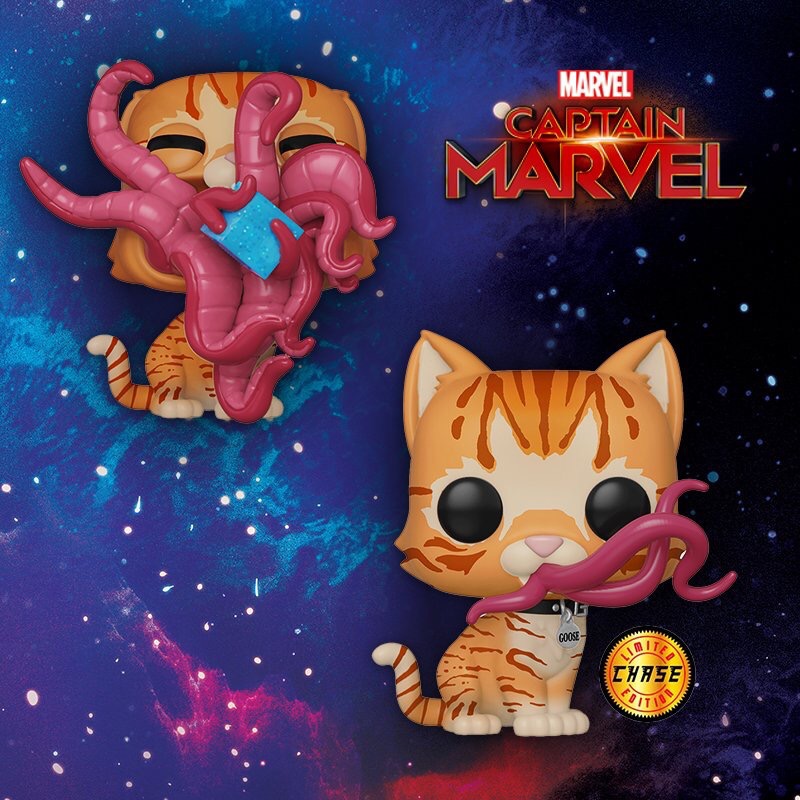 I'm on the floor at Emerald City Comic Con 2019 this week, so my apologies for the sparse updates here on the site. There's really nothing to report Marvel-wise, although I did get a rockin' Figpins Starforce Captain Marvel pin exclusive at the show.
But Figpins isn't the only company rolling out new variants following Captain Marvel's movie release—Funko has three new POP Vinyls ready to go as well!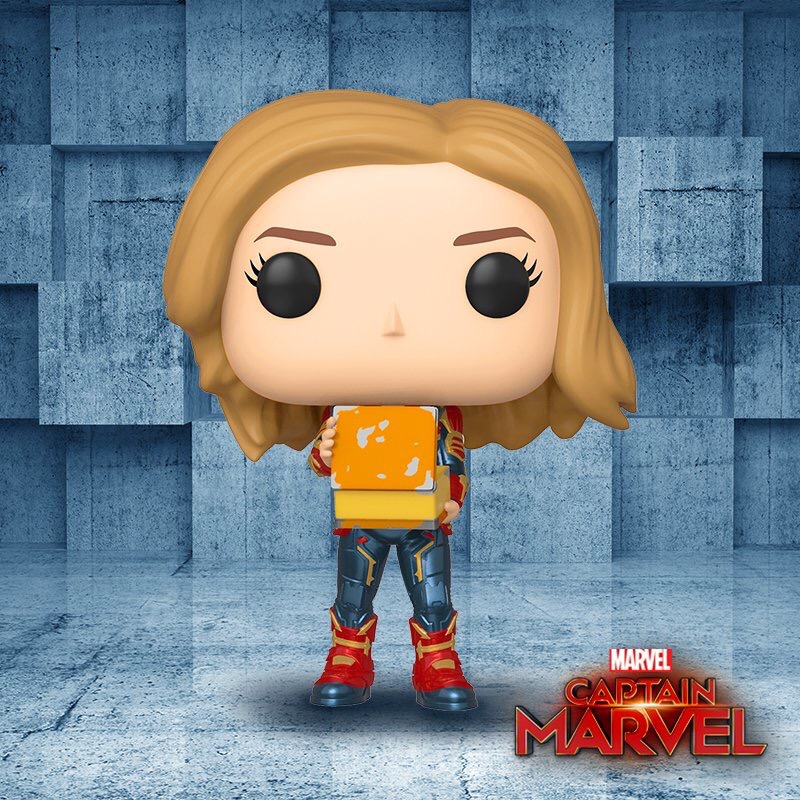 First up, we've got the "boring" one: Carol Danvers holding a lunchbox as seen toward the end of the film. This particular POP isn't especially inspired, but Funko has done so many versions of Carol now that I think they had to reach a little bit to get to this one.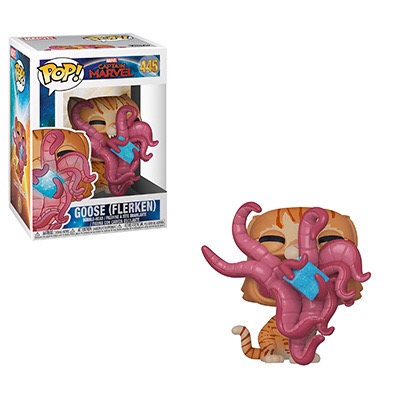 Much more importantly (and desirable) are the two new versions of Goose the Flerken-Cat! Funko was kind enough to keep these mega-spoilers under wraps until the movie dropped. Thanks, Funko!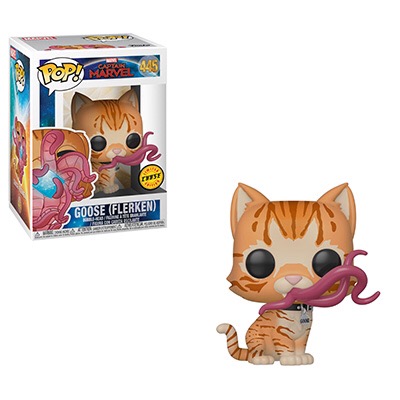 These will be released in a ratio of 5:1, with cases of 6 Flerken Goose POP Vinyls containing 5 Goose with the Tesseract and 1 Half-Transformed Goose. I really wish this had been the other way around, because I totally dig the Chase Variant more.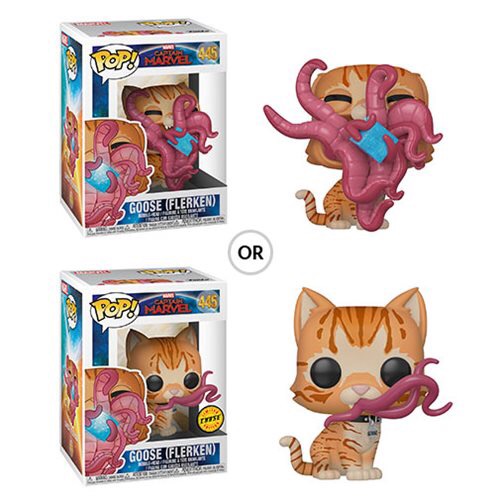 I've never found a single Chase POP Vinyl in a retail store, but I've had good luck getting them online from EE, so I ordered 3 POP Goose Flerken figures online this morning to give myself a 50% chance of getting the variant. Fingers crossed! At worst, I'll have two duplicates to give out at Christmas (and really, who doesn't love the gift of Goose?).
Thoughts on these three latest Captain Marvel movie POP Vinyls? Anyone joining me in the hunt for the Chase Goose POP, and is anyone excited about that Lunchbox Carol Danvers?
The post Funko POP Flerken Goose Figure (& Chase Variant) Up for Order! appeared first on Marvel Toy News.