Of all the new toys that I thought I might be talking about in the middle of June, I can truthfully say that a new batch of Christmas-themed figures was nowhere on the list. But they came anyway, so now let's talk about them: the Holiday 2019 Funko Marvel POP Vinyls are now up for order, including Ugly Sweater Thanos, Snowman Captain America, and the cutest dang Baby Groot we might ever see! Will you be celebrating Christmas in July (or even sooner) with any of these holiday POPs?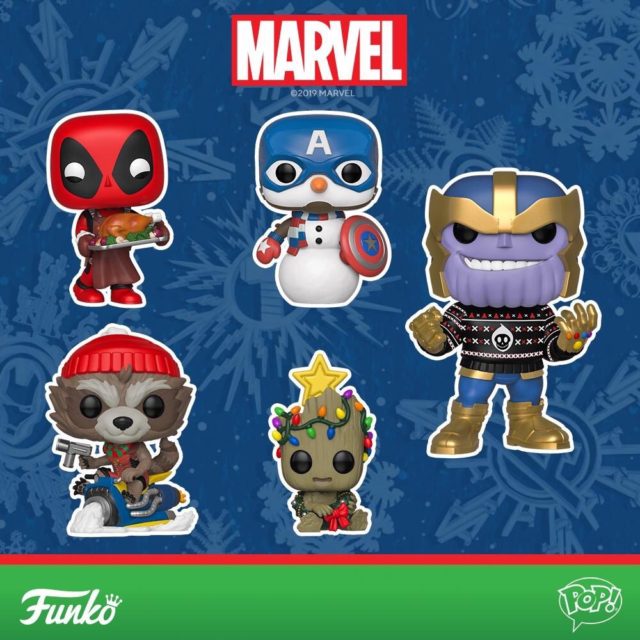 Another year, another batch of Marvel Holiday POP Vinyls! What's Funko got cooking for us this year? Let's unwrap our 6-month early presents and take a look…
The "headliner" of this wave, so to speak, is actually an upsized version of a Pint Size Hero from last year: Ugly Sweater Thanos! I complained last year that Thanos in Ugly Death Sweater was super cute and not getting a POP counterpart didn't make any sense, and evidently, Funko was listening! (I mean, no, they probably weren't—but let me feel special.)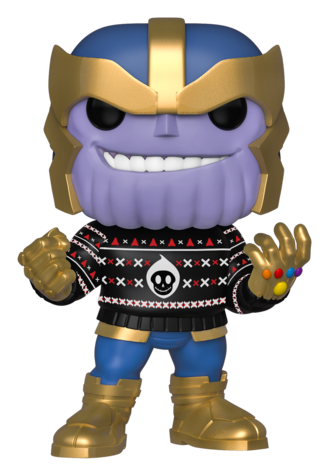 I liked the straight-up cheerful look on the Thanos Pint-Size Hero more than I like the mischievous grin on the POP iteration, so I think I'll stick with my PSH. This is still rather cute, though (for a Thanos!).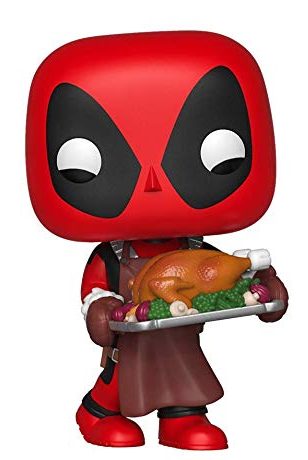 Squarely in the "less cute" category for me, however is… Thanksgiving Dinner Deadpool? Deadpool with Holiday Turkey? Whatever you wanna call it, this turkey-touting Deadpool feels like a turkey of a release to me. I'm sure there's a Deadpool-loving niche out there that will devour this, but this one isn't for me.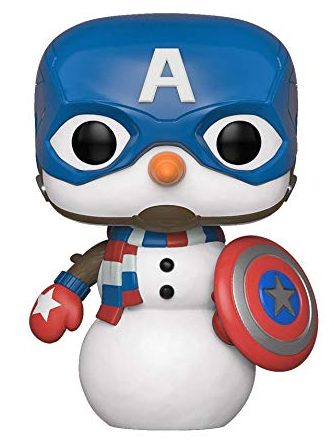 The Snowman Captain America POP hits a few more of the right chords, but still isn't something I feel like I can't live without. He doesn't feel quite "Captain America"-y to me, since Cap doesn't actually wear Americana gloves or a scarf like that.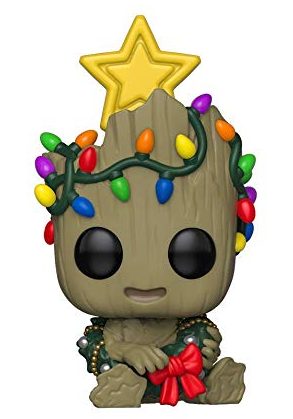 As usual, the cutest Holiday POP in this batch (and the only must-purchase for me!) is an all-new Baby Groot figure. This time out, he's all tangled up in Christmas lights with a wreath around his chest and a star on his head. If this Holiday Baby Groot doesn't make the corners of your mouth twist up into a smile at least a little bit, you legit may have no soul.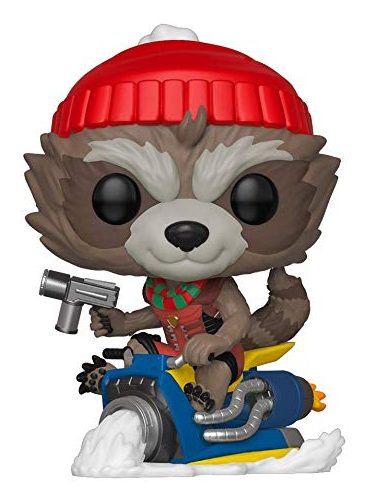 Finally, we've got Groot's anthropomorphic partner/father figure himself getting a new holiday-themed vinyl: Rocket Raccoon on a… snow-shooting rocket sled? I'm not sure what this is supposed to be, honestly. Swing and a miss, even for a Rocket Raccoon mega-fan like me.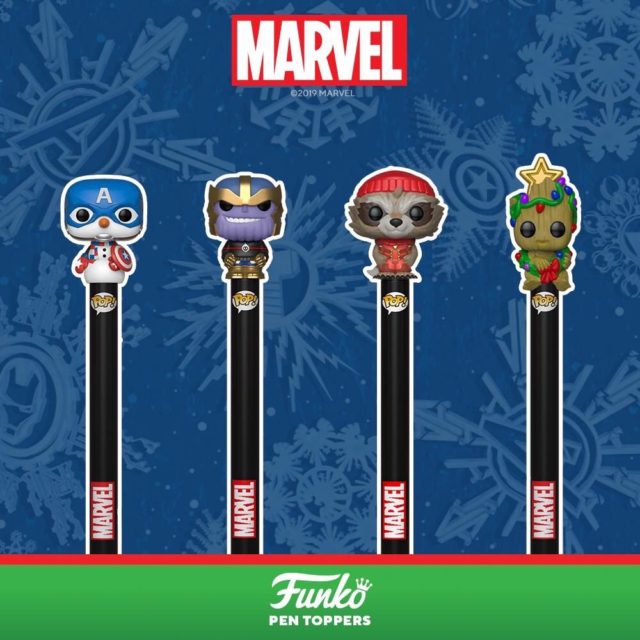 In addition to the regular sized POP Vinyls, there's also holiday POP Pens this year for Rocket, Groot, Thanos and Snowman Cap (sorry, Deadpool fans). I don't imagine there are many (any?) collectors out there hardcore into this sort of thing, but I'm sure these will sell just fine as stocking stuffers and then be quickly forgotten.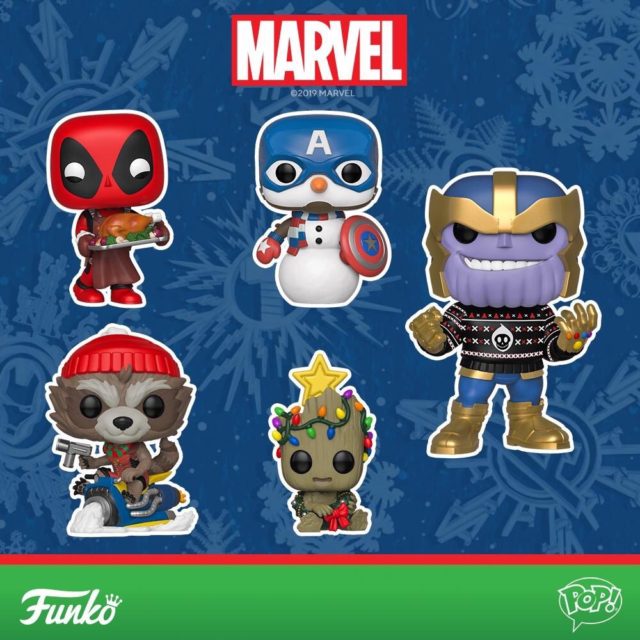 The Funko Holiday Marvel POP Vinyls Figures are all up for pre-order now, and are scheduled to be released sometime in Q3 (July-September) 2019. All of last year's Holiday POPs are still available—many of which at discounted prices—so I wouldn't worry too much about pre-ordering early unless you don't want to forget or you want to get yours from the first batch that ships.
Thoughts on the newest assortment of Funko Holiday Marvel POP Vinyls? Is there anything in this wave that you can see displaying with your yearly Christmas decorations, and do you have any ideas for future holiday figures of Marvel characters that you'd like to see Funko bring to life?
The post Funko Marvel 2019 Holiday POP Vinyls! Ugly Sweater Thanos! appeared first on Marvel Toy News.