He doesn't believe in the Great Pumpkin, he's not sure Lucy is a licensed psychiatrist, and Beethoven's birthday isn't on his calendar. Let's face it, Franklin is the level-headed voice of reason the rest of the Peanuts gang always needed.
Franklin accepts his friends for who they are, whether he's letting Peppermint Patty pick his brain before a quiz, lending an ear to Charlie Brown's neurosis, or waxing philosophical with Linus. He acknowledges that the members of the Peanuts gang are deeply unique, but he always accepts his friends for exactly who they are!
The Peanuts Franklin 16-inch Supersize Figure features premium vinyl construction and real cloth apparel. It is available for order now through super7.com priced at $195.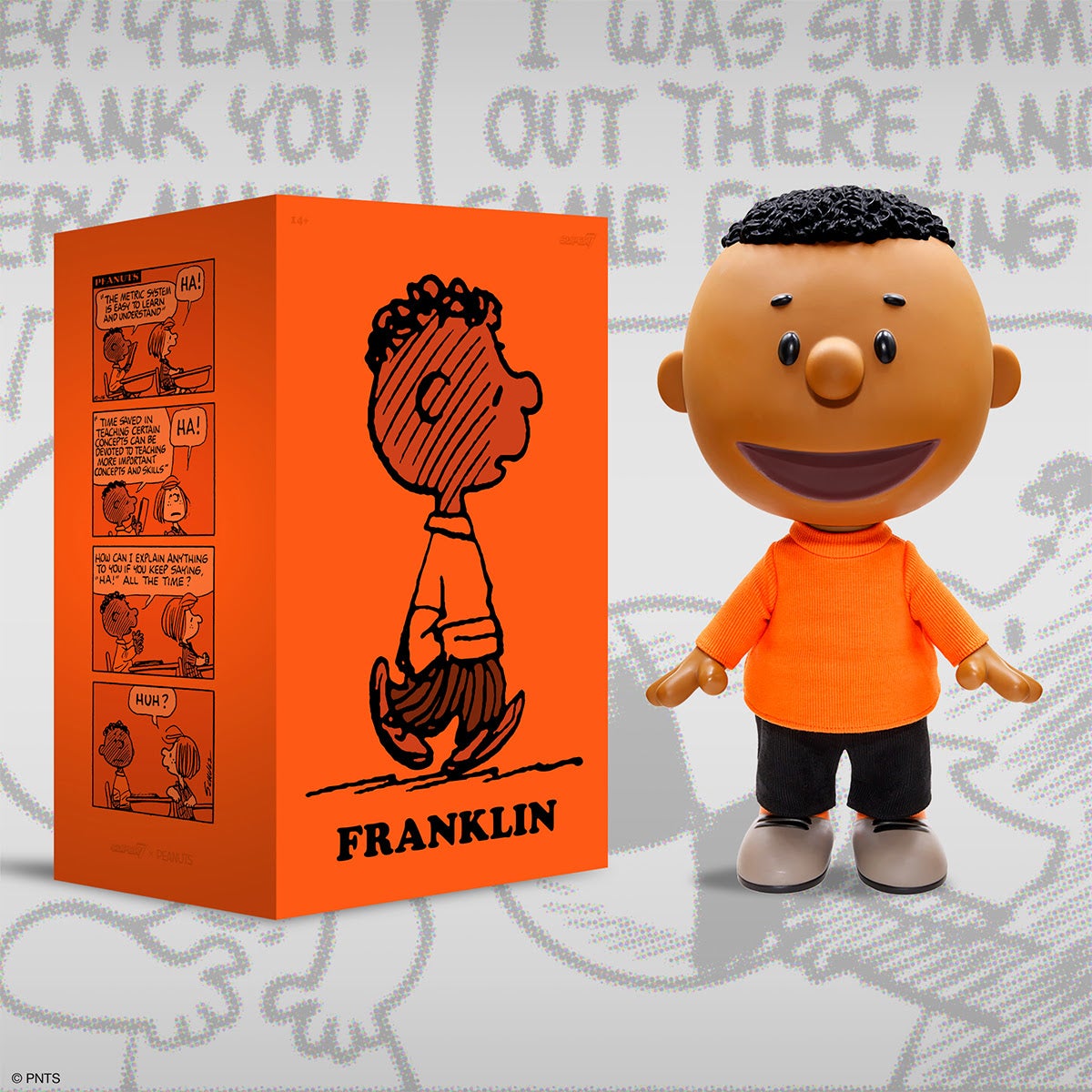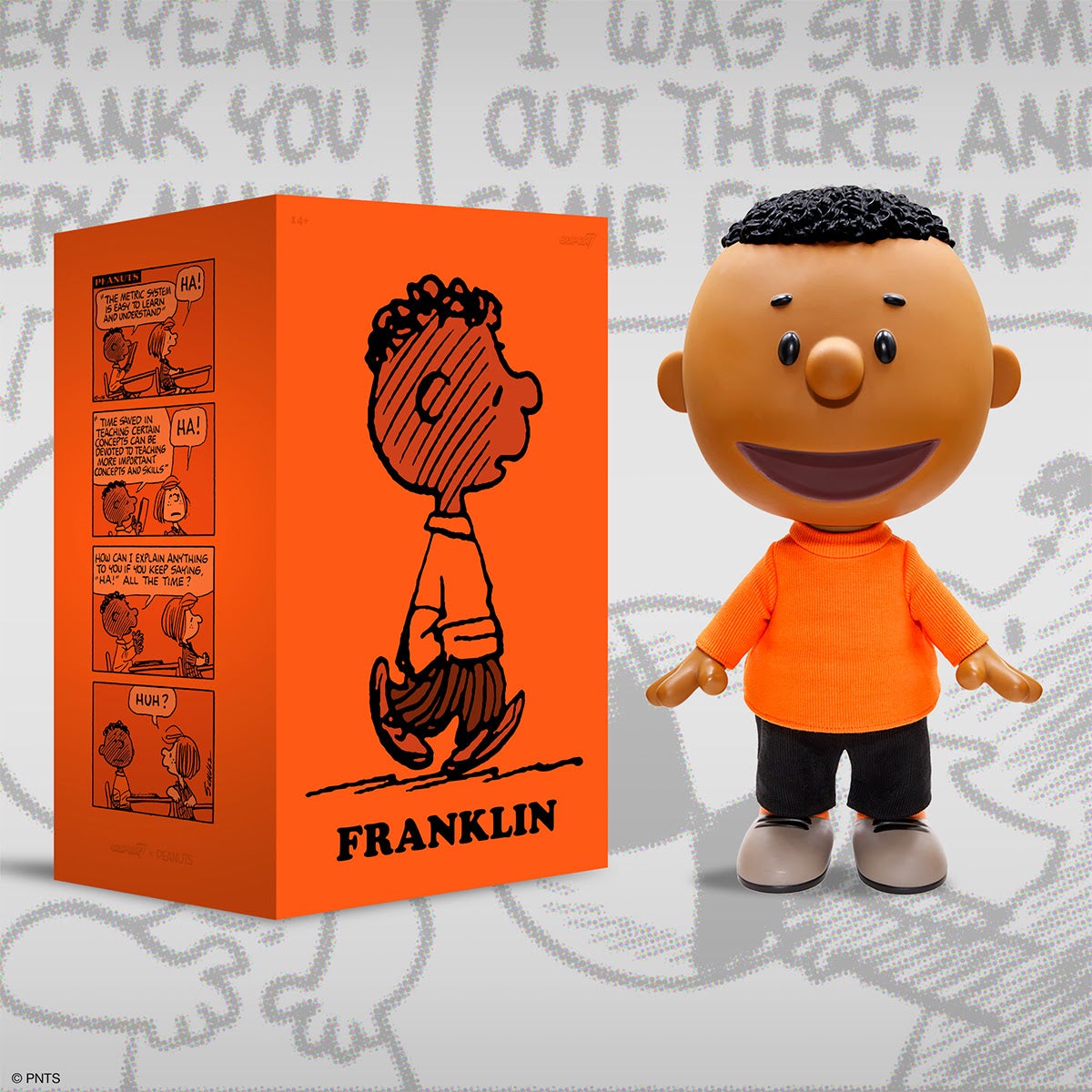 ---