House of Gog shares the first production images of their newest Pascal Blanche- designed statue: Klaw, the Space Ravager! As announced in our article HERE, this stunning 17-inch tall sci-fi sculpture features swap-out arms and weapons. These include Klaw with a cool cybernetic, mechanical arm and clutching a space ravager's rifle OR the option to show off the Derelict Planet villain as a "Blademaster" armed with a double-bladed sword and organic, mutated claw hand!
Pre-orders for Klaw, the Space Ravager are still open at HouseofGog.com, the statue priced at $780 and limited to only 400 pieces. It is scheduled to ship Q1 2021. Lock in your order now before they are gone!
Scroll on for more photos… the Klaw invasion is coming!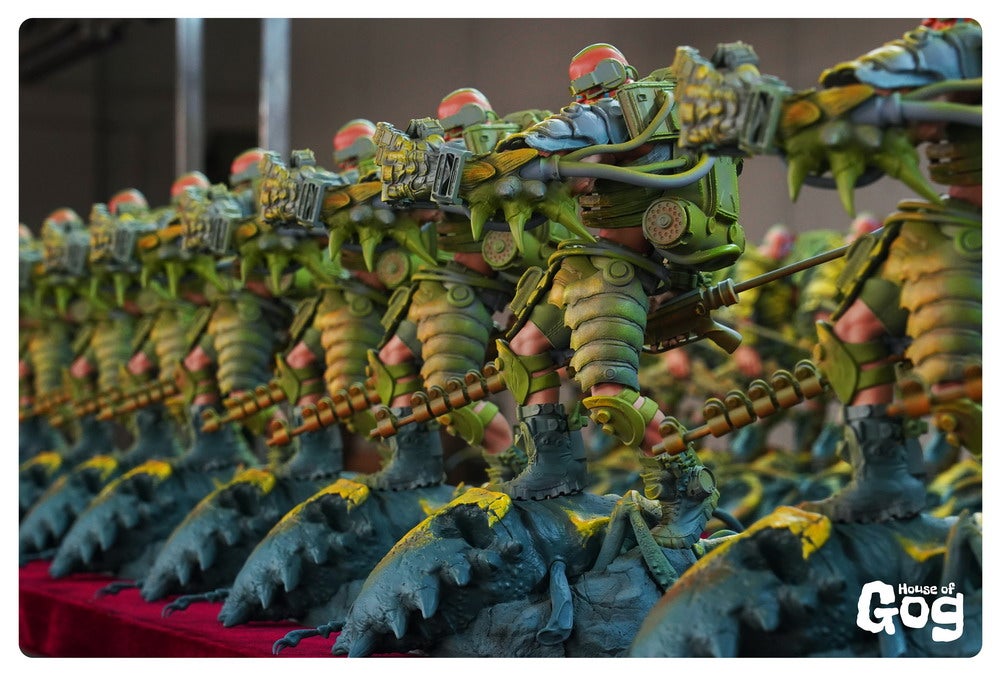 [See image gallery at www.figures.com]
---