When Diamond Select Toys announced their Marvel Select Avengers Infinity War lineup last winter, it sort of threw most collectors for a loop. Captain America, Thor and… Spider-Man? Would the Big Three be incomplete in MS figure form again? But hold the phone—turns out DST had a trump card hidden up their sleeve: the EXCLUSIVE Marvel Select Infinity War Iron Man figure is now up for order… and it's shipping before any of their other figures from the movie!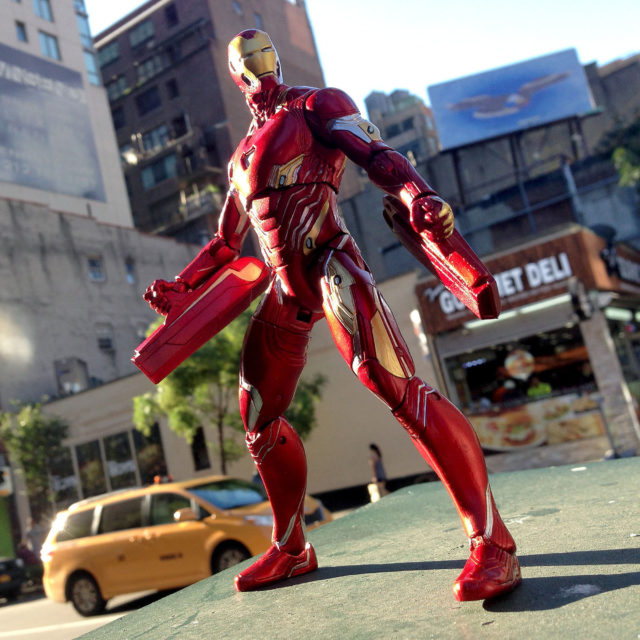 Believe it or not, it's been over two years since the last time DST put a movie Iron Man figure up for sale (the last one was for Captain America Civil War, FYI). After he no-showed the Avengers Age of Ultron Select lineup, many fans (rightfully) feared the worst when Tony Stark wasn't announced in the trio of figures get Infinity War Select treatment.
But Diamond Select has been teasing all year that they might have one last surprise for the movie that they weren't able to reveal—until now: The nanotech Iron Man Mark 50 Select figure has now appeared!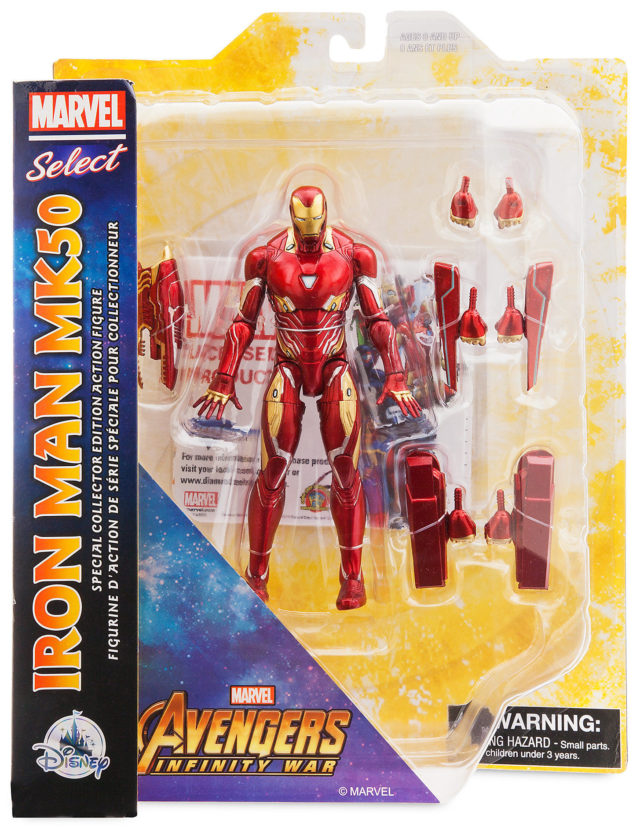 This is a pretty big shocker, as DST has never done a 100% new movie figure as a Disney Store exclusive before (or an exclusive for any retailer, for that matter). Ordinarily we only get Unmasked movie figures as store exclusives, but this time it's the character as a whole. Big win for the Disney Store here!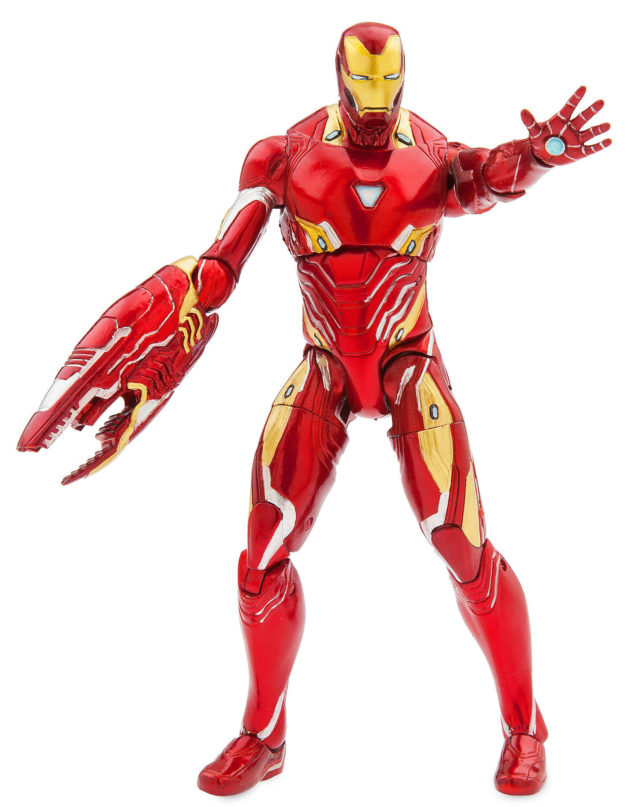 One area where DST routinely blows Hasbro out of the water is paint deco. And as usual, that's the case here again. Iron Man MK50 looks absolutely gorgeous in the glossy, metallic gold and red paints used. To my eyes, the paint on this looks just as good as on the much more expensive SH Figuarts Mark 50.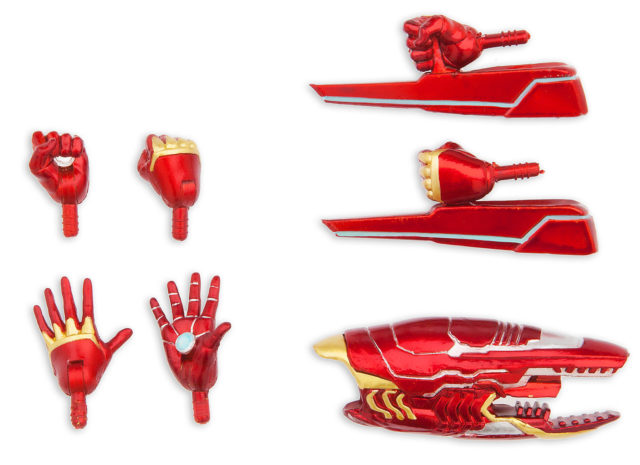 Likewise, Diamond Select wins the accessories battle over the Marvel Legends version. We get three interchangeable weapons hands here, including a large nanotech repulsor cannon arm and two nanotech hand blade arms. We also get a pair of open hands and a pair of closed fists, so we've got plenty of handy options! (Yes, I really did just make that pun.)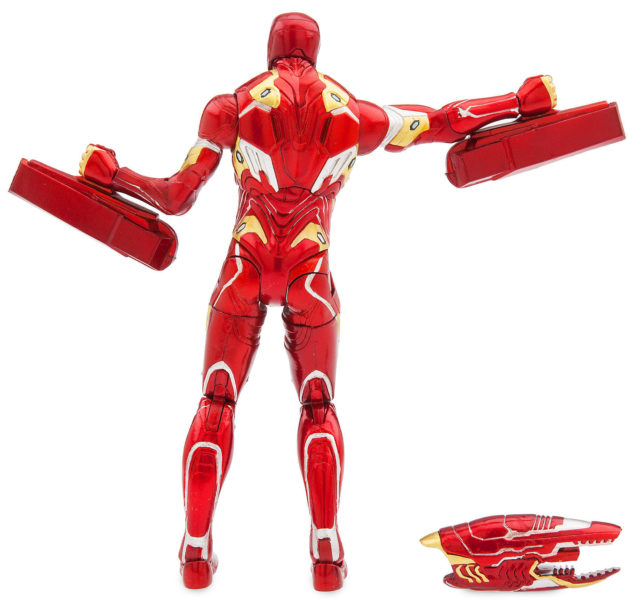 The one place where DST will lose to Hasbro and Bandai is that, as always, the Marvel Select Infinity War Iron Man is limited to 16 points of articulation. It looks like all the crucial points are there, but for those who like their action figures as super-articulated as possible, Diamond loses this battle.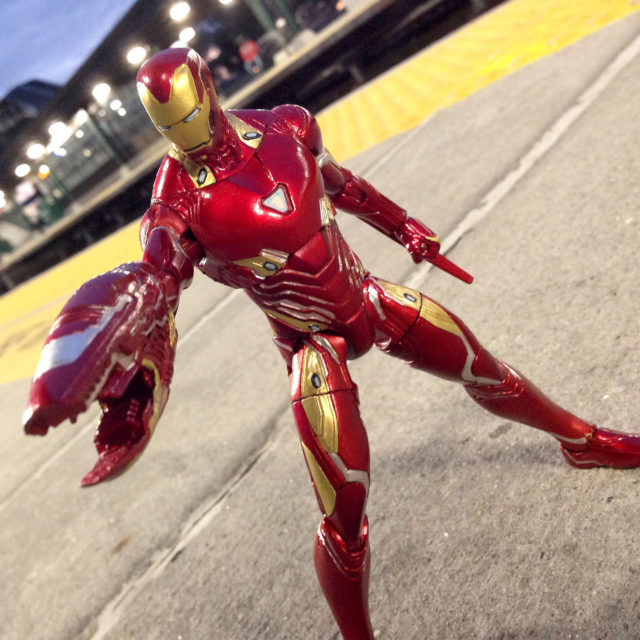 The Disney Store Exclusive Marvel Select Avengers Infinity War Iron Man Mark 50 is now up for order, and is in-stock and ready to ship ASAP. Given the lightning-fast sell-out of the Disney Store Thanos and the fact that this is another unique-molded exclusive, I wouldn't be surprised to see the stock on this movie Iron Man wiped out quickly at all. If you're an Iron Man armor completist—get to it!
Diamond Select Toys is truly last to the party this time unveiling their version, but how do you think their Mark 50 Iron Man compares to the versions from Hasbro, Bandai, and everyone else? Are you planning to scoop up this release, or are you all Infinity War Iron Man-ed out?
The post EXCLUSIVE Marvel Select Infinity War Iron Man Mark 50 Up for Order! appeared first on Marvel Toy News.