I was away at Emerald City Comic Con 2019 all last week, but luckily I didn't miss much, as it's been ridiculously quiet on the Marvel toy news front. In fact, you could probably see a tumbleweed blow past while the many toy companies out there wait for the okay to reveal their onslaught of Avengers Endgame collectibles. But while there's still nothing new to report, we've got a real blast from the past appearing online: a half dozen-plus previously sold-out Exclusive Marvel Select figures have popped up online–at clearance prices!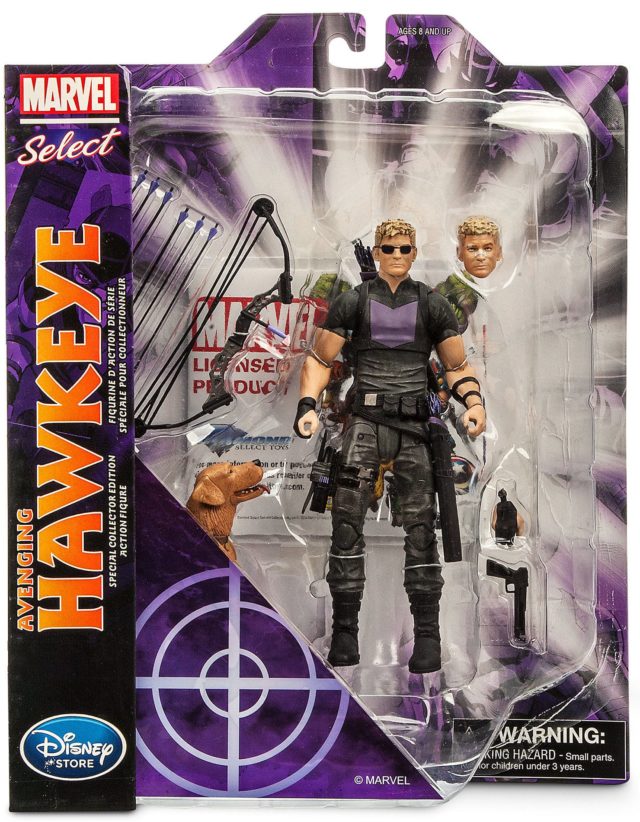 I was hoping I wouldn't miss too much major news while I was on the floor at ECCC 2019 last week, but I should have been careful what I wished for, because it turned out that news has actually been practically dead as doorknob from last week into this one!
The drought isn't going to continue for too much longer, as we should see every major Marvel collectibles company in the land premiering their Avengers Endgame toys by April 1st, but at least there's something to talk about today in the form of restocks of figures most assumed were long gone: a variety of Disney Store exclusive Marvel Select 7″ figures!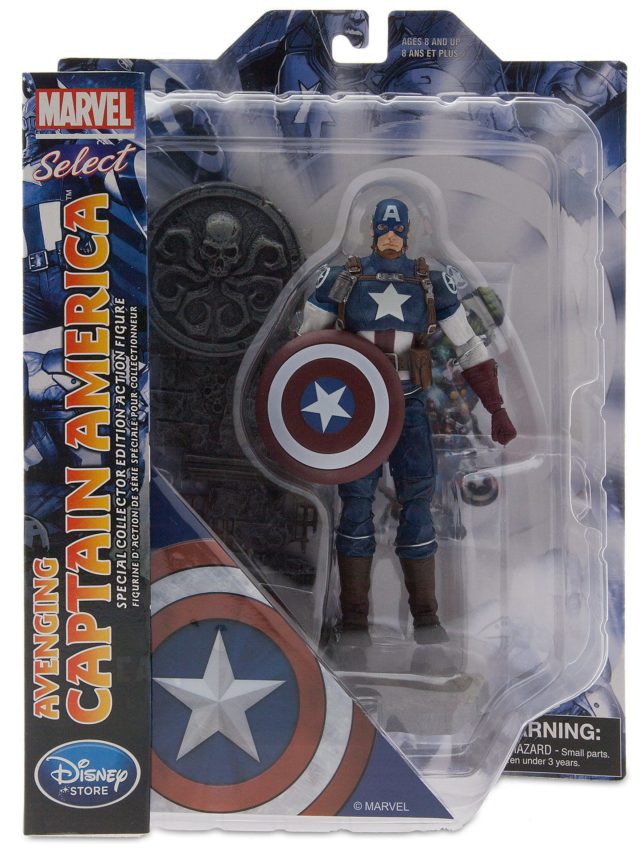 The Disney Store has now restocked–and discounted–nine previously sold out Diamond Select Toys Marvel figures:
Avenging Hawkeye & Pizza Dog (from Matt Fraction's Hawkeye comic series)
Avenging Captain America (Modern Captain America)
Classic Captain America (Comics-Based)
Planet Hulk (from the classic Greg Pak comic story arc)
Bleeding Edge Iron Man (Comics-Based)
Winter Soldier (Comics-Based)
Spectacular Spider-Man
Superior Spider-Man
The Mighty Thor (Modern Thor)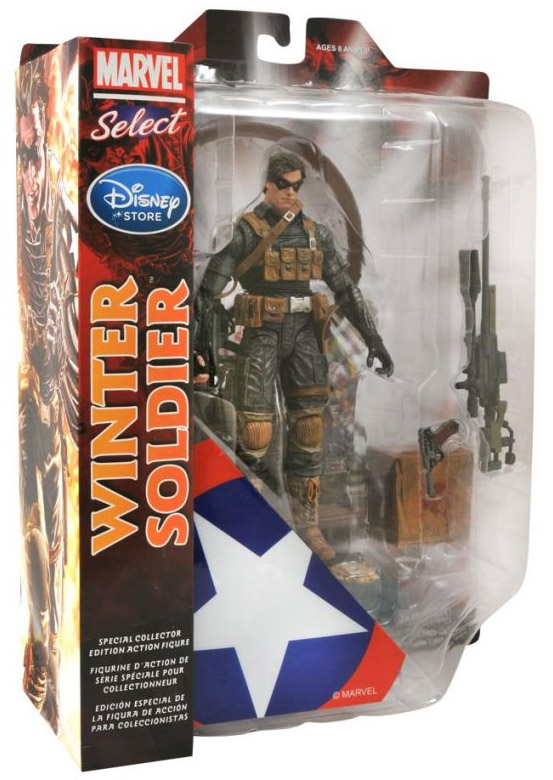 As these figures are being marked down to clearance prices immediately after reappearing on the Shop Disney website, I think we can reasonably assume that this is old stock that's been rediscovered and it being cleared out now. Some of the figures reappearing are definitely shockers, though–I never expected to see the 2013 Winter Soldier Select figure back in-stock again, that's for sure!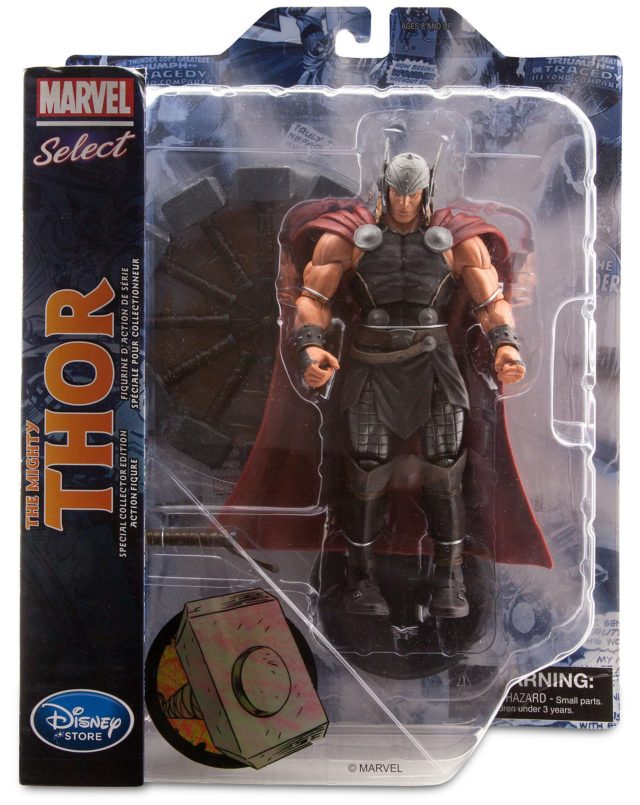 All of these relisted figures are comic book-based, and all of them have drawn rave reviews from collectors over their years of release. The Matt Fraction Hawkeye with Lucky the Pizza Dog is probably my favorite Disney Store exclusive ever and my pick of the bunch, but there's something here for most Marvel fans.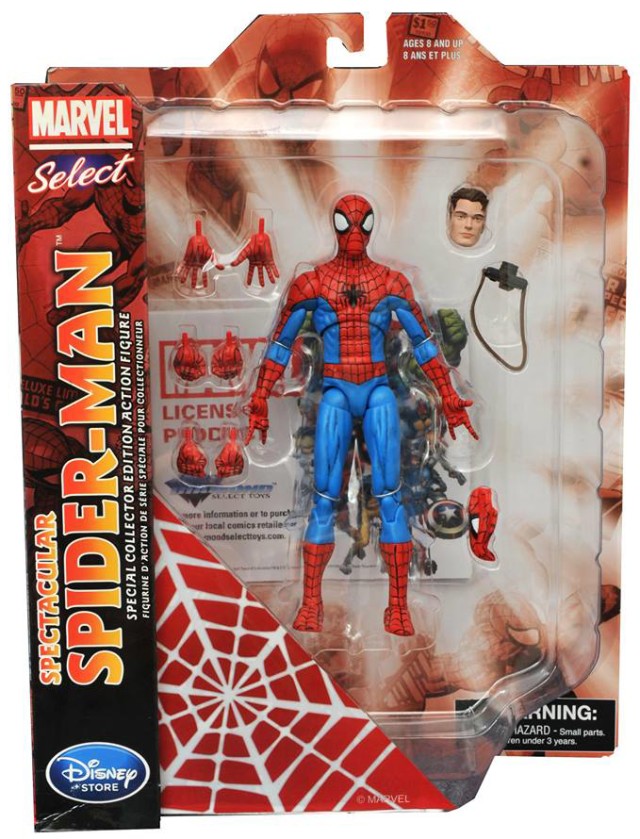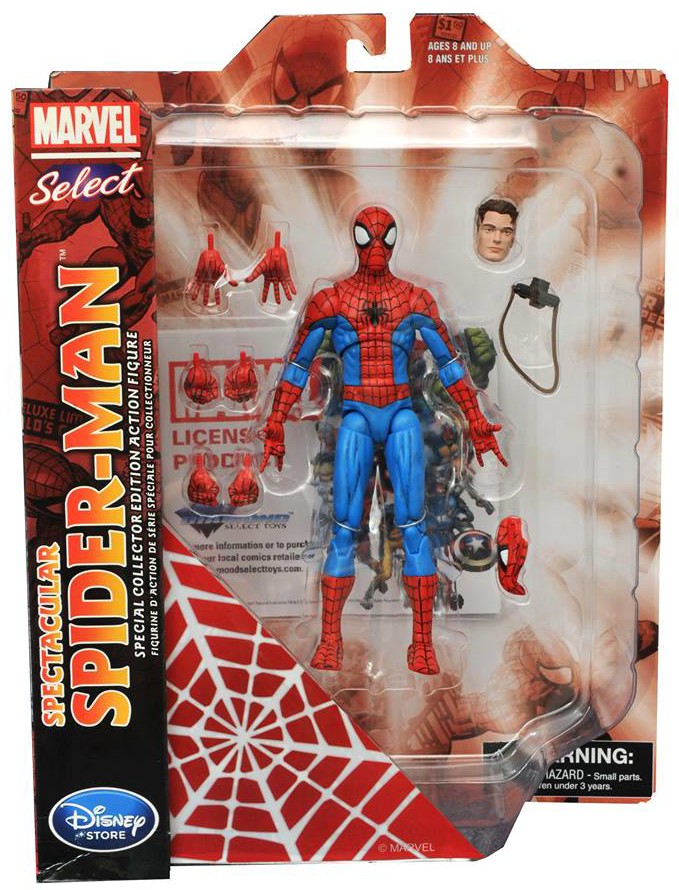 The classic Spectacular Spider-Man figure (with Peter Parker interchangeable head) from 2016 is another figure that I think a lot of newer collectors are going to appreciate the chance to pick up at a discounted price. It's a shame that DST never got around to doing the second (and more recognizable) Superior Spider-Man costume in action figure form, but some fans will probably still not mind picking up Version 1 Spider-Ock for a clearance price.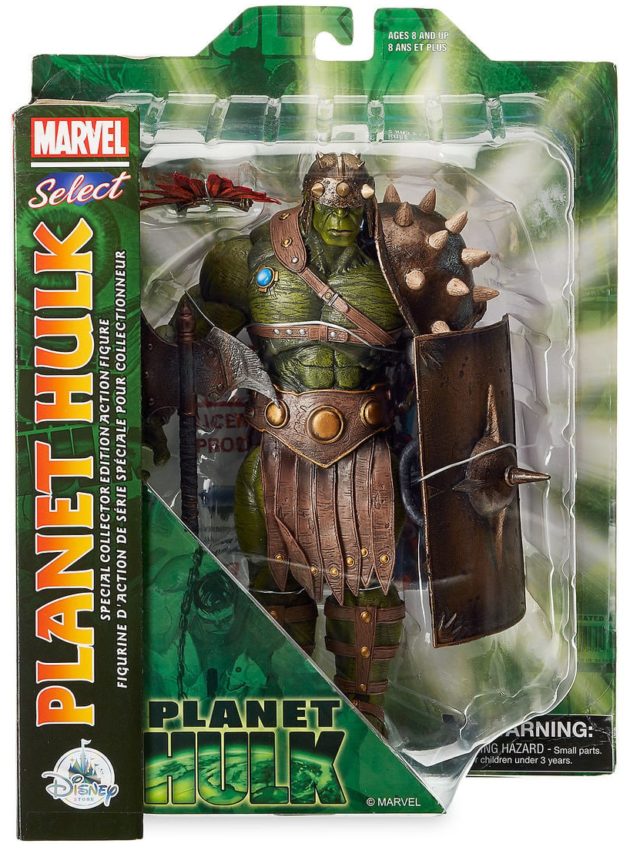 The Disney Store Exclusive Marvel Select figures sale is going on right now on the Shop Disney website, although I believe I heard that some of the figures like Winter Soldier may be selling out quickly. This is one of the better sales I've ever seen for Marvel Select action figures, so this is definitely worthwhile to check out for those looking to back-fill old gaps or those just getting started collecting DST Marvel figures.
Anyone pick up anything from this sale, or have any particular figures from it already that you'd like to recommend to other collectors? What do you see as the best exclusives Disney has restocked on the website today?
The post Exclusive Marvel Select Figures Restock & Clearance Sale! appeared first on Marvel Toy News.