Diamond Select Toys has been making Marvel Cinematic Universe characters as part of their line of Marvel Select figures almost from the beginning of the MCU, with only a handful of movies missing toys. DST hasn't failed to release Marvel Select figures for an MCU movie in nearly half a decade, but it looked like that streak might be snapped by 2018's last entry. But have no fear, it's better late than never: the Exclusive Marvel Select Ant-Man and the Wasp figures are now up for order online!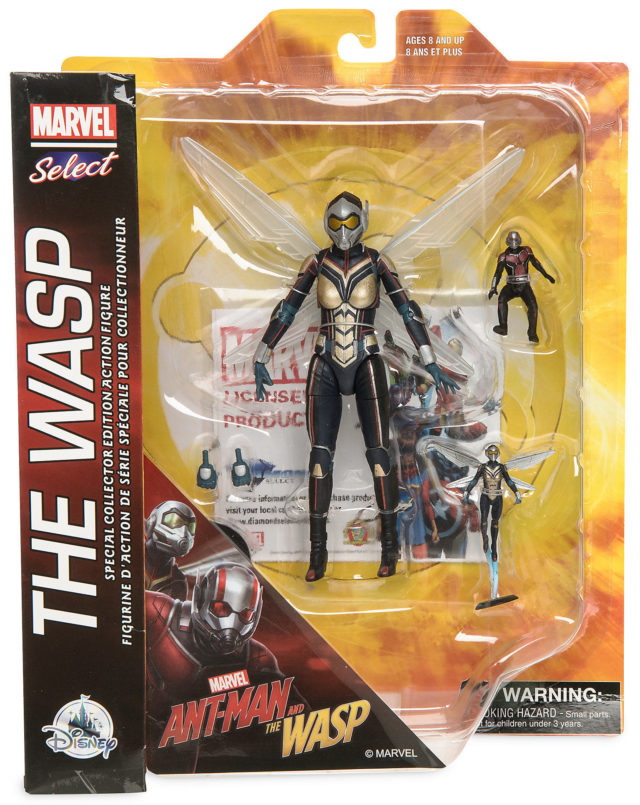 DST has pretty heavily teased that they had something in the works for the Wasp and Ant-Man Select Figures whenever they've been asked about it as part of their website's regular "Ask DST" Q&As, so it seemed like a foregone conclusion that they were stealthily developing figures from the movie for the Disney Store that they couldn't reveal yet (as is always the case with Disney Store Exclusives).
Lo and behold, some Disney Stores started accidentally placing these action figures on the shelves earlier this month—and now new movie figures of Scott Lang and Hope Van Dyne are officially available!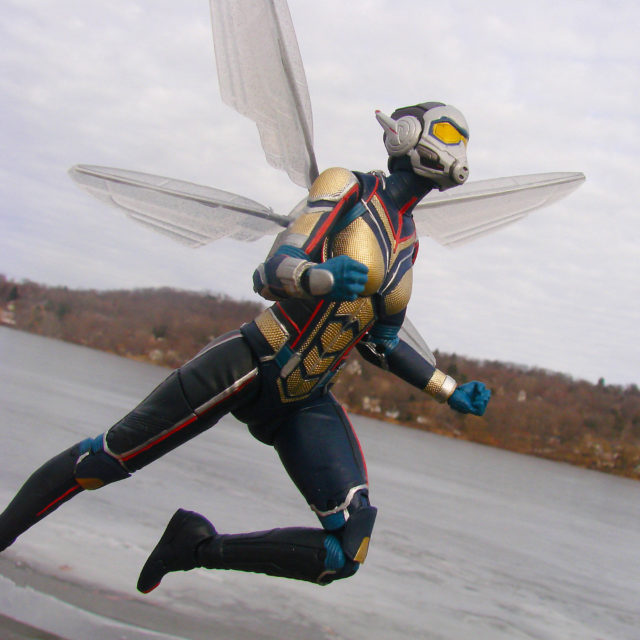 While Ant-Man is obviously a bigger headliner of a character than the Wasp is, he's already had two movie figure releases (including a Disney Store Exclusive Unmasked variant), so there are likely less collectors out there in dire need of an Ant-Man Select than a Wasp.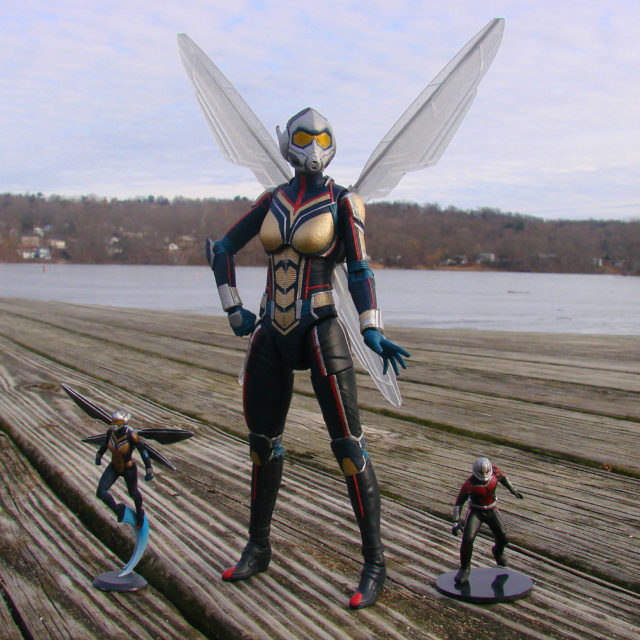 There are pros and cons to both the DST and Hasbro versions of Wasp. The sculpting and paint on DST's is more detailed and higher-end looking, in my opinion, and I adore those pack-in mini figures. However, Hasbro gives us an Unmasked Evangeline Lilly head and a translucent visor on the helmet, which are big points in their favor.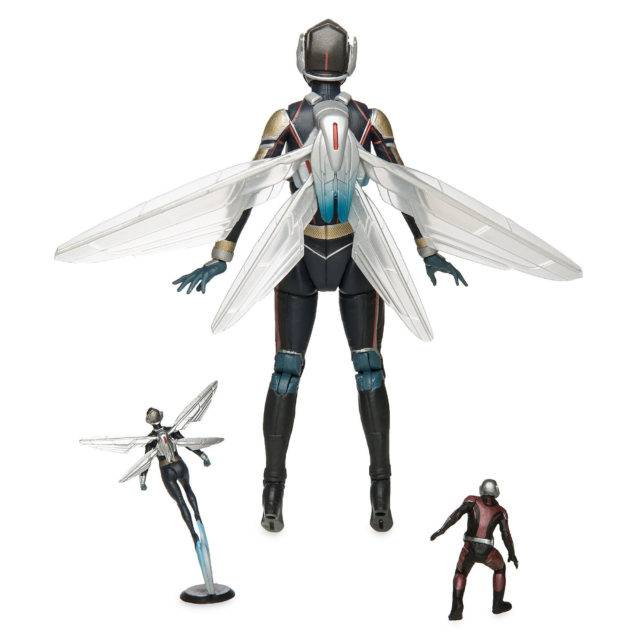 I only own a couple figures of the Wasp, and I didn't splurge for the S.H. Figuarts, so I think I might just end up having both Hasbro and Diamond Select's Wasps in my collection.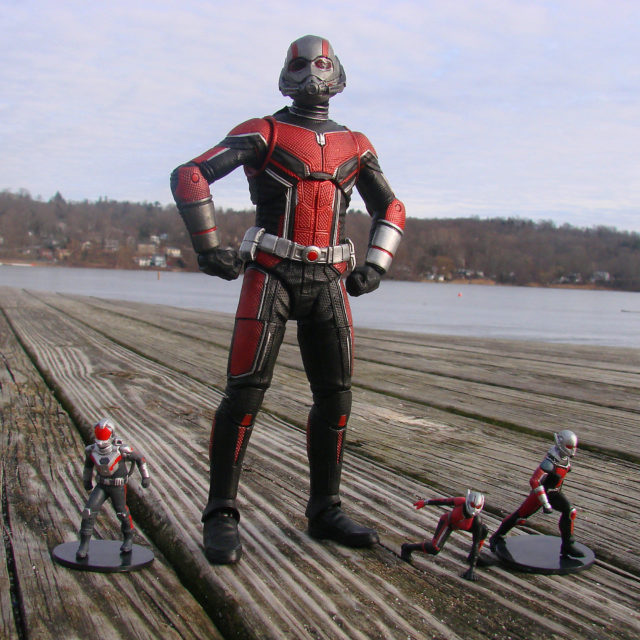 Meanwhile, Ant-Man himself is, well… he's fine. I already have both of the movie Ant-Man Select 7" figures previously released, so I'm not dramatically giddy about getting this one too. He looks quite nice, and I'll get him to go with Wasp, but Hope is definitely the bigger deal for me from this duo.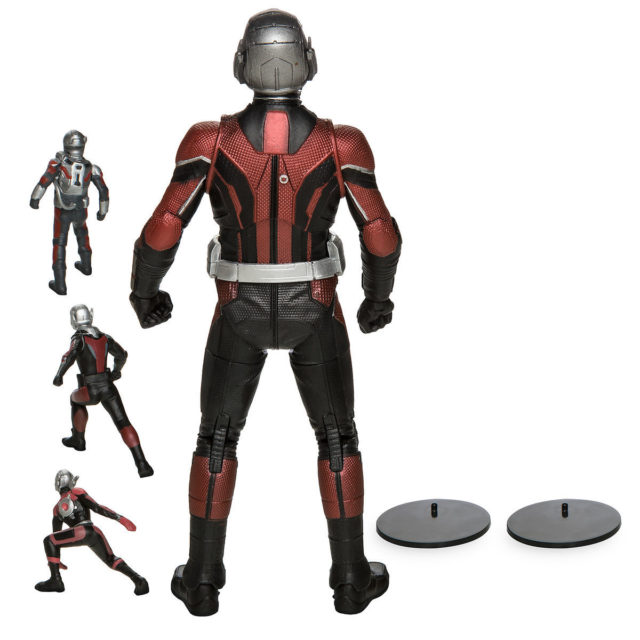 My favorite aspect of the new Scott Lang figure is that he actually comes with two miniatures of different Ant-Man costumes (in addition to a third mini of this particular costume): one of Hank Pym and one of the Civil War costume (my personal favorite)!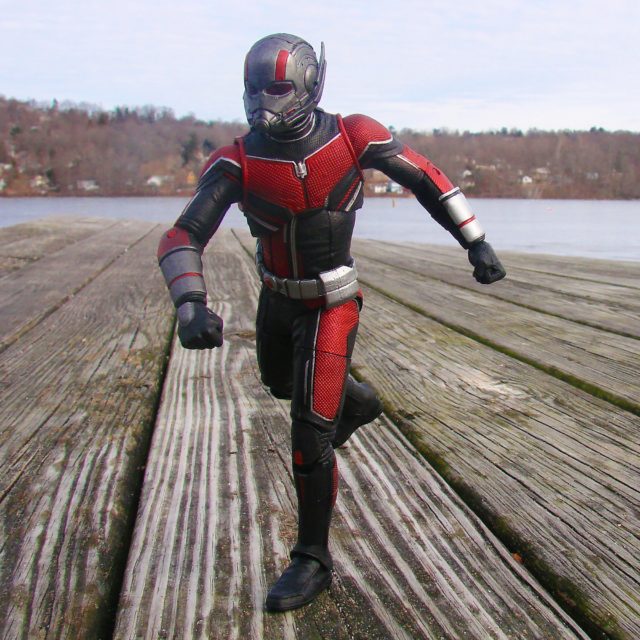 It's next to unthinkable that we'll ever get full-sized figures of the Hank Pym or Civil War costumes, so these are extremely welcome on my shelf. Good call and great value, DST! If only we got a new Paul Rudd unmasked head, this release would be perfect.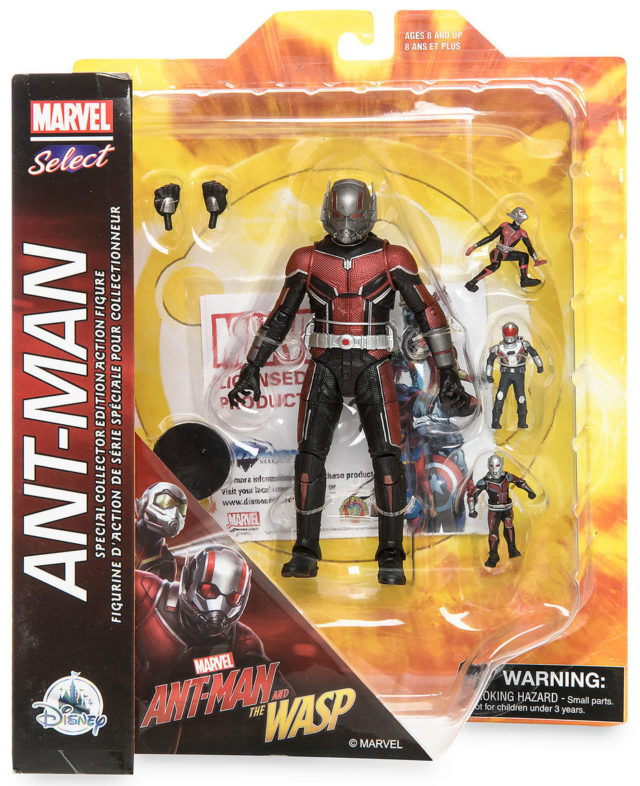 The Ant-Man and the Wasp Marvel Select figures are now up for order online, and are in-stock and ready to ship—no waiting required! These Disney Store Exclusive movie figures generally only get one production run and escalate in price on the aftermarket, so I can see this Wasp figure being in high demand as soon as it sells out.
Now that they've finally made heir grand debut—and are ready to be shipped out instantly—what do you think of these 7" Ant-Man and Wasp Figures? Will these be replacing the Hasbro Legends versions on your shelves, or has Diamond Select Toys impressed you enough for you to make the $25-$50 upgrade?
The post EXCLUSIVE Marvel Select Ant-Man and The Wasp Figures Up for Order! appeared first on Marvel Toy News.