GameStop stunned the Marvel Legends collecting world last week when their exclusive previously-unannounced 6" Marvel Legends PS4 Spider-Man GamerVerse figure popped up for order on their website. They may have jumped the gun then, because the listing was pulled down ASAP. But the appointed time is now, and pre-orders for PS4 Spidey are officially open! And that's not all—the 3.75" Mr. Negative & PS4 Spider-Man pack is also now available!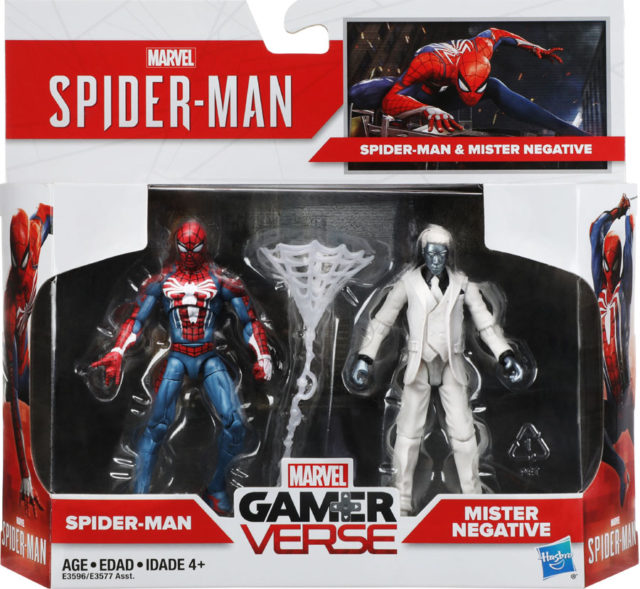 New York Toy Fair 2018 wasn't exactly a glowing spectacle for hardcore fans of the Marvel Universe 3.75" figures line, as the only Marvel figures in the 1:18 scale on display at the event were the rainbow Deadpool pack and a trio of GamerVerse two-packs (including a figure of Ryu from Street Fighter!).
Months have gone by without a peep about those figures, so I wasn't 100% convinced they were ever coming out. But now we know at least one pair of them is: the Spider-Man PS4 & Mister Negative 3.75" two-pack!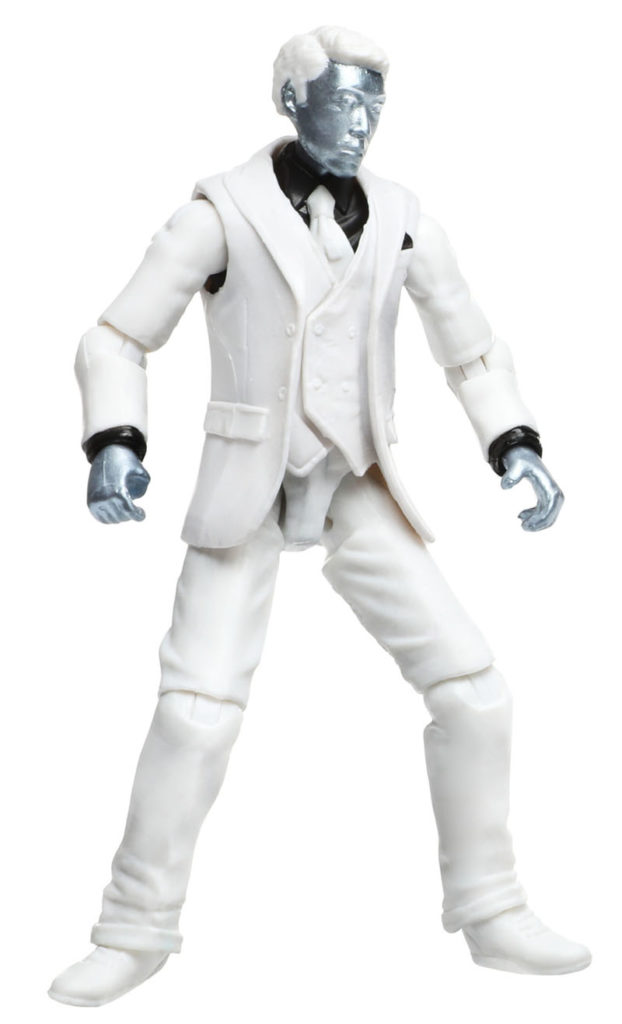 This will be the very first time that a mass-release action figure of modern villain Mister Negative will have been released in retail stores. It's not exactly the most amazing action figure ever or anything, but I do think that it looks pretty neat.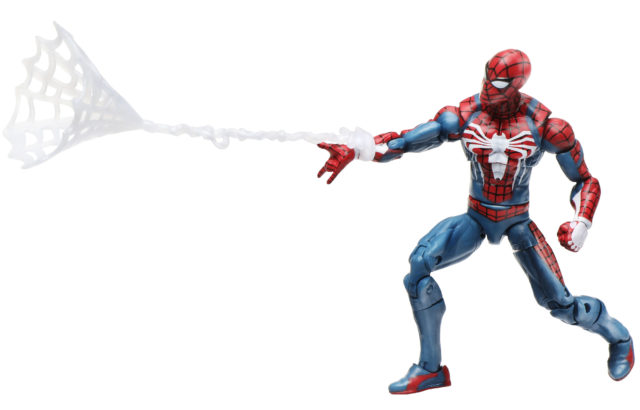 The Hasbro Spider-Man PS4 3.75″ figures two pack is a timed exclusive that will initially only be available at Gamestop, but will be available later on through other retailers. Gamestop has it priced at $22.99, which is a decent enough price these days for a two-pack of figures in this scale (although I long for the olden days of two figures of this size for ten bucks).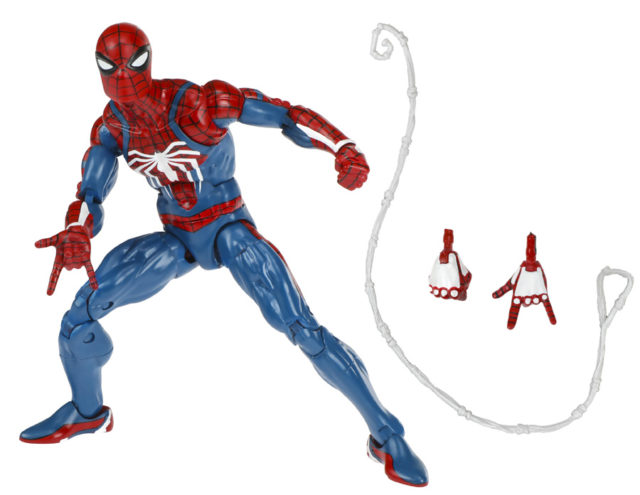 One figure that's totally exclusive to Gamestop and won't be available anywhere else, however, is the Marvel Legends 6″ Spider-Man GamerVerse figure! This figure is likely to ultimately be vastly more popular than the smaller-scaled figures, so it's a real win for Gamestop that they were able to obtain genuine exclusivity for this Spidey.
This figure looks like a straight-up repaint of the ML Spider-UK figure that came out last year, but I really dug that figure, so I've got no problems with seeing it repainted here. For accessories, we'll get interchangeable pairs of fists and web-shooting hands, as well as a web-line effects piece that I can't recall being released before by Hasbro (remind me if it has, sharper-minded readers!).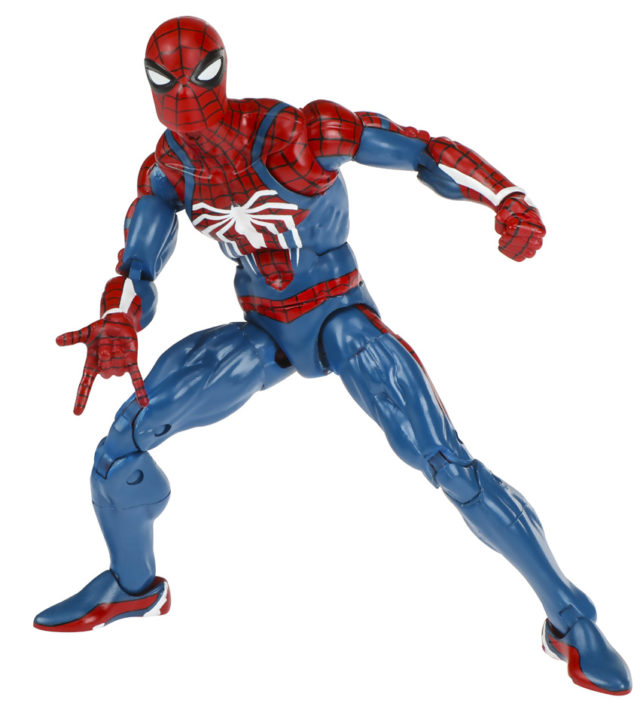 The Marvel Legends Exclusive GamerVerse Spider-Man 6" figure and 4" Spider-Man & Mister Negative two-pack is now up for order, with a currently-scheduled release date of December 2018 for the 6" and August 1st 2018 for the 3.75". I'm hoping to see the six inch Spidey pushed forward as well, since the figure seems like a very straightforward repaint.
Are you excited to see Hasbro releasing some official Spider-Man PS4 figures to coincide with the new video game, Marvel collectors? Will you be planning on picking up either (or both!) announced items, and would you also want to see a 6" Mister Negative Marvel Legends figure?
The post Exclusive Marvel Legends PS4 Spider-Man Figures Up for Order! appeared first on Marvel Toy News.