Electric Tiki Design presents their newest piece – Tiki Wahine – based on the amazing art of Derek Yaniger! This lovely statue stands approximately 9-inches tall and was aculpted by Karen Palinko with paints by Mara Ancheta.
Up for pre-order now at ElectricTiki.com are two variants with a total of 300 units, plus a special Artist Proof variant of 35 each that comes with a signed/numbered mini-print of the original art.
Derek will be attending Dragon Con in Atlanta in late August where he will have the prototypes on hand. The regular edition, limited to 199 features the lovely Redhead sitting atop a Moai. The Sketchbook version, limited to 99 units features a blue and white color scheme and is based on Derek's sketchbook drawings where he uses a more limited color pallet.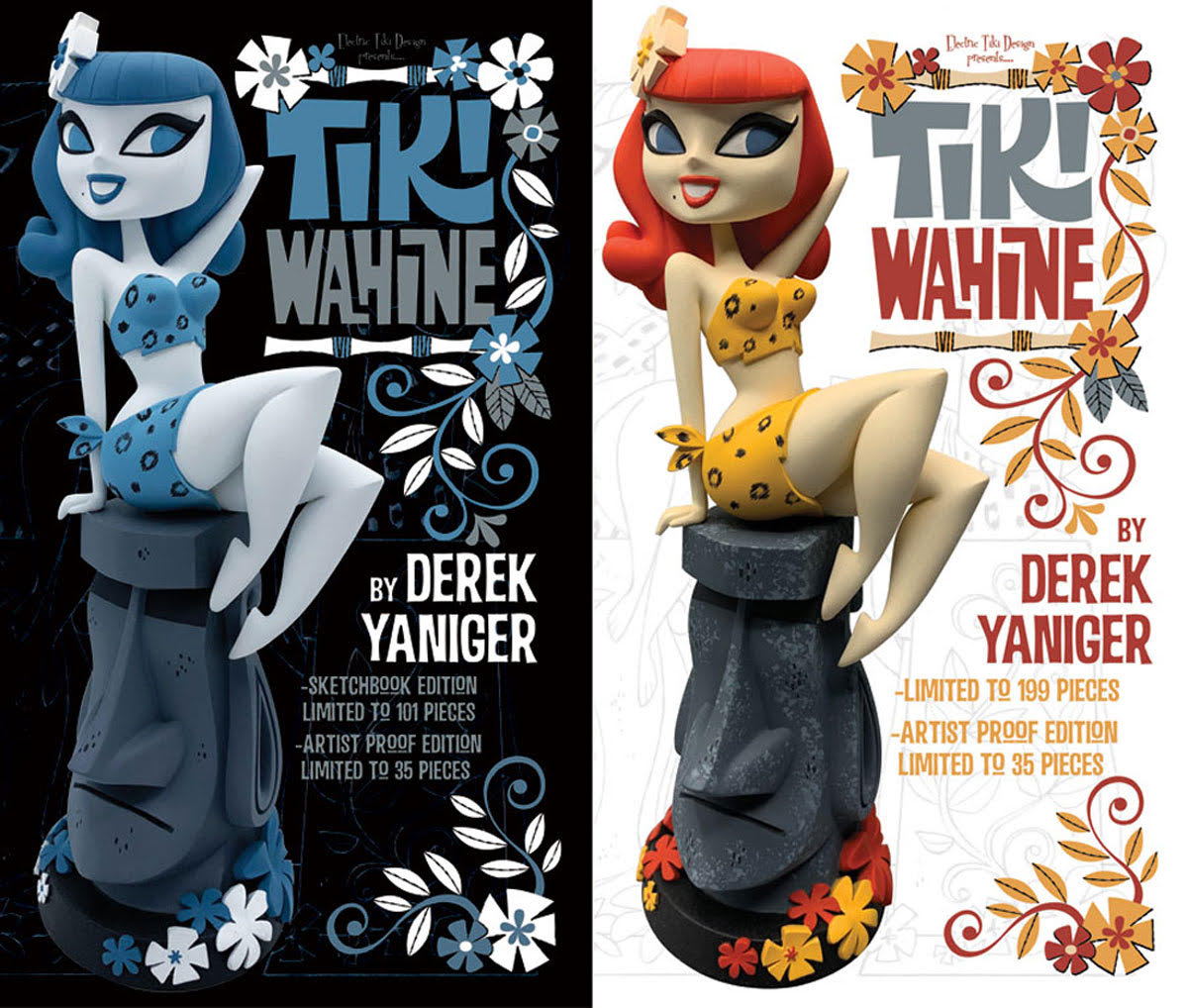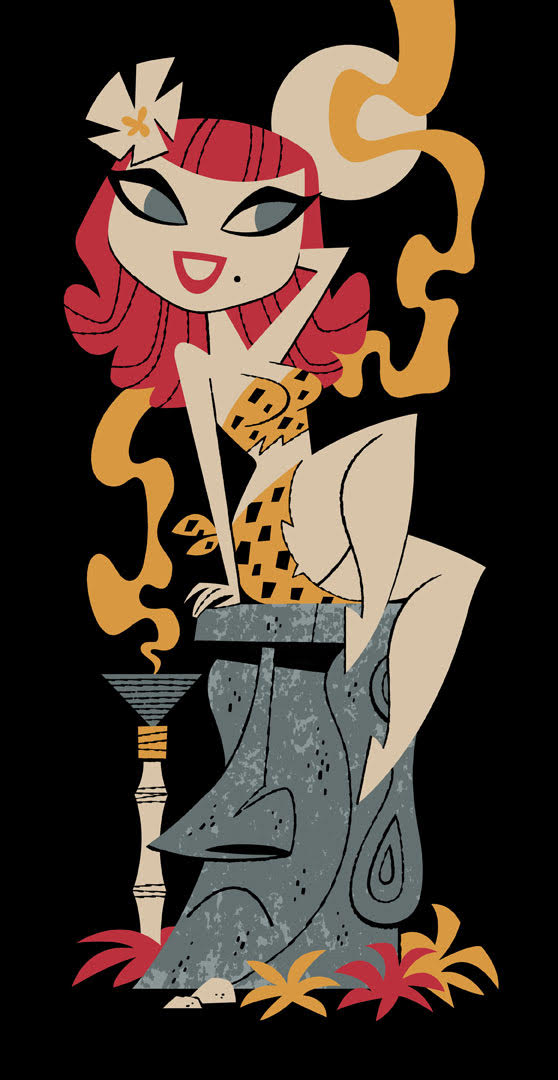 ---