New Ships, First Looks, Worldwide Debuts and Convention Exclusives
Showcased at Booth #B57.
Eaglemoss Hero Collector, the designers, manufacturers and publishers of high-quality collectibles from across the world of pop culture, heads to the Entertainment Capital of the World with one of the largest fleets of officially authorized Star Trek starships and other vessels ever assembled. As Star Trek Las Vegas 2019 gets underway, the latest, greatest and most popular selections from Hero Collector's many Star Trek collections, under license by CBS Consumer Products, will be on sale at special prices at the Eaglemoss Hero Collector Booth beginning Wednesday, July 31 through Sunday, August 4 at the Rio Suites and Resort Convention Center.
All of Eaglemoss Hero Collector's Star Trek programming at STLV 2019 is part of the third annual "Summer of Trek" initiative, including a sweepstakes in which the Grand Prize is an Ocean View Voyage for two aboard the SOLD OUT Star Trek: The Cruise IV. Full details may be found at GetYourTrekOn.com.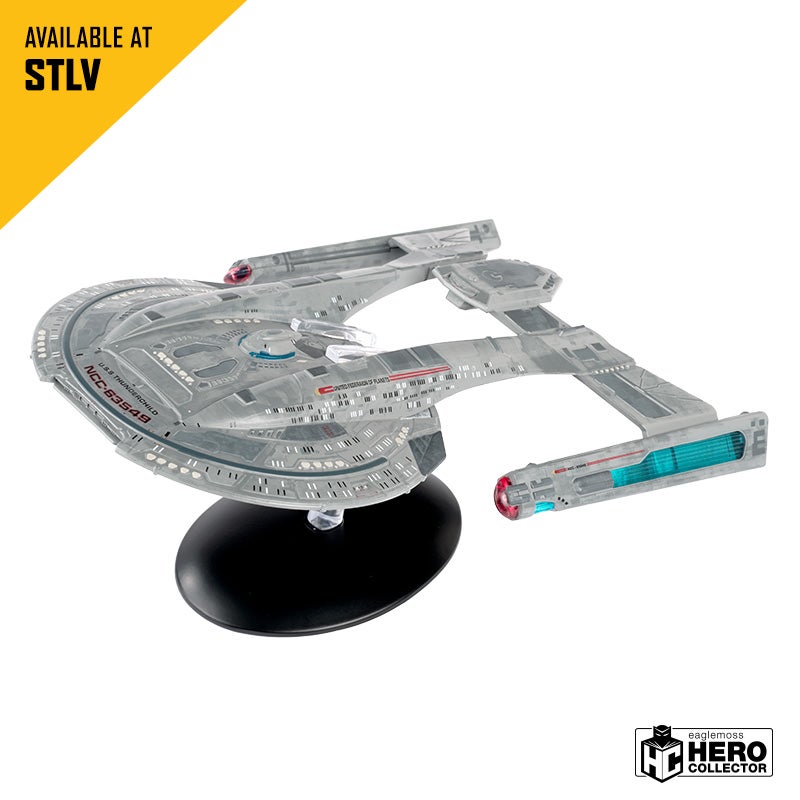 Key exclusives at STLV 2019 will include the recently announced XL Edition of the U.S.S. Thunderchild NCC-63549, part of the fleet that fought against the Borg in the Battle of Sector 001 in the year 2373. This Akira Class beauty, along with its custom stand and accompanying Collector Magazine, may be purchased at Eaglemoss Booth #B57 close to a full month before availability anywhere else!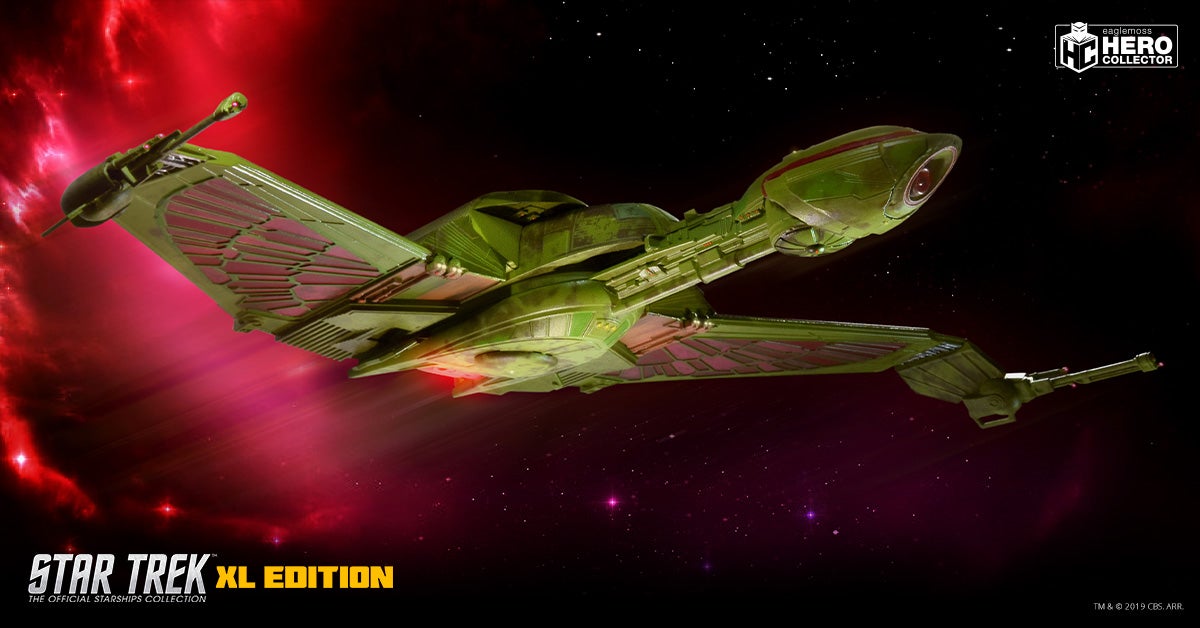 Joining the Thunderchild as an XL Edition and making its convention debut at STLV 2019 will be the classic Klingon Bird-of-Prey from Star Trek: The Original Series. The XL Edition of the U.S.S. Enterprise NCC-1701 as depicted on Star Trek: Discovery will also be available, as will the U.S.S. Edison NCC-1683 from the Star Trek: Discovery Official Starships Collection itself.
Selections available for purchase from Star Trek: The Official Starships Collection will include the Planet Killer Special Edition and both the U.S.S. Enterprise NCC-1701-F and its Online Variant, both ordinarily exclusive to the Eaglemoss Shop.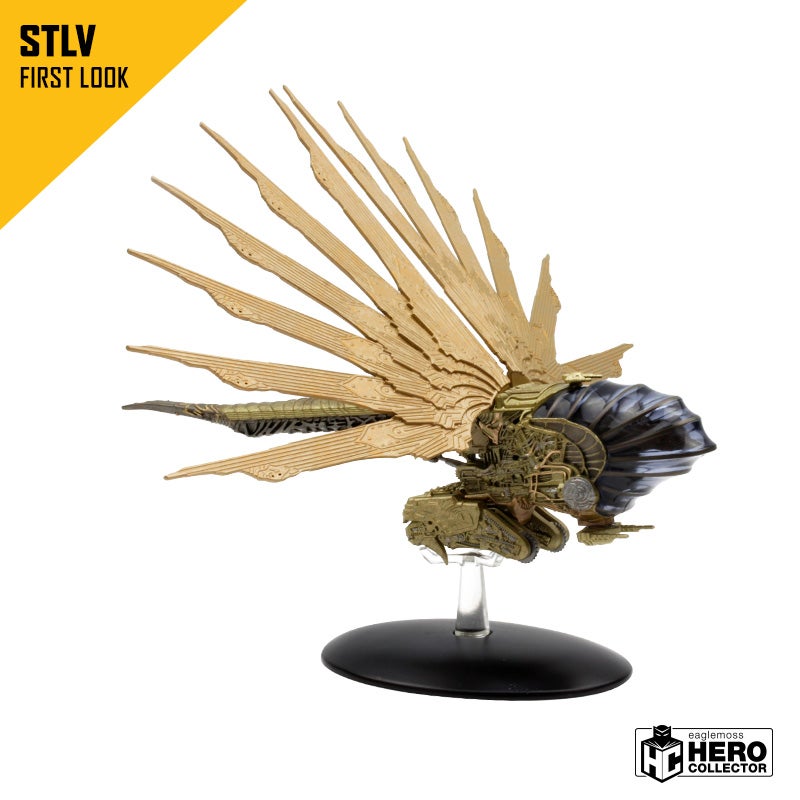 First looks on the exhibit floor will include the Klingon Raider from Star Trek: Discovery: The Official Starships Collection, the U.S.S. Altair "Doug Drexler Voyager Concept Ship" from Star Trek: The Official Starships Collection, and two new XL Editions: The Runabout and the U.S.S. Excelsior NCC-2000.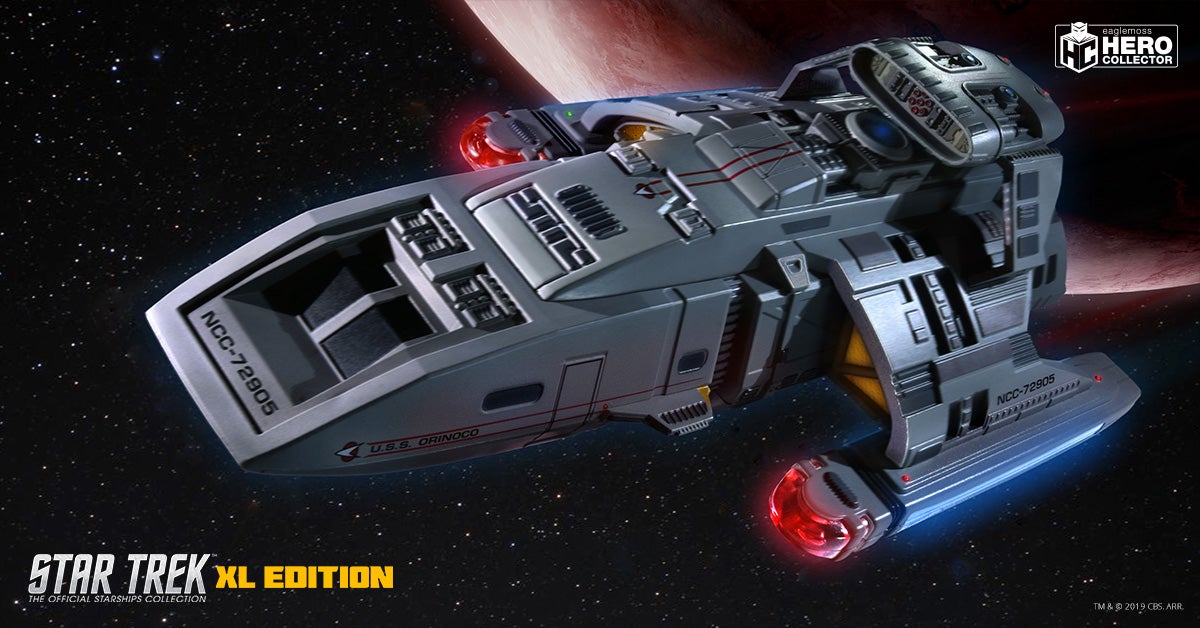 In addition, two new ships from the Star Trek: The Official Starship Collection will appear at STLV – the Matt Jefferies Shuttle Concept Bonus Issue and the Star Trek: Phase II Shuttle Concept Bonus Issue.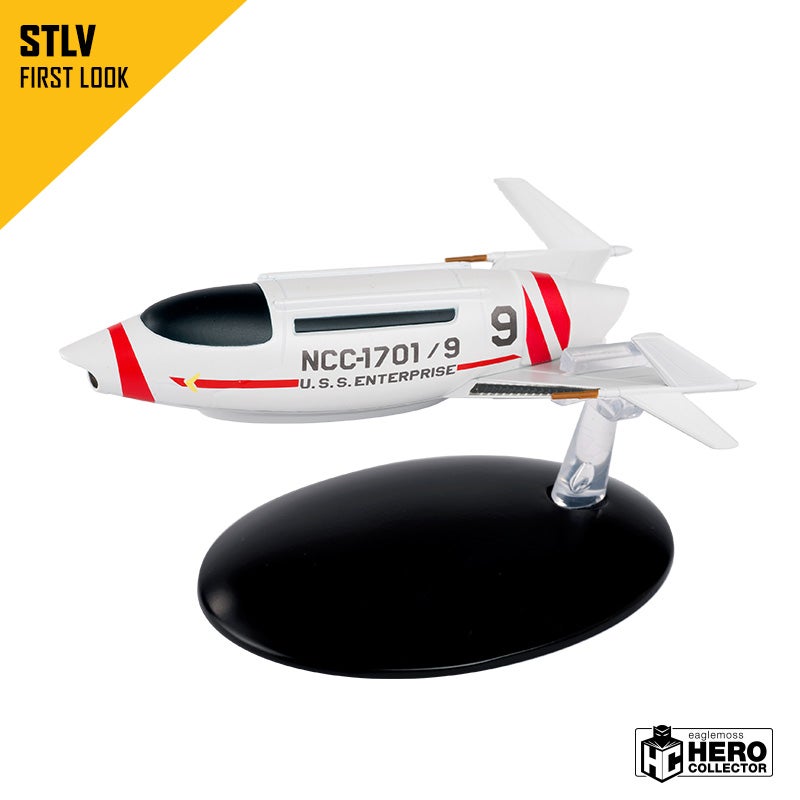 Fans on site at STLV 2019 are also invited to "Hero Collector Presents: Star Trek Starships," a chance to meet and engage with Hero Collector's Chris Thompson and Matt Buss as they run through some of the upcoming releases in the Star Trek Starships and Star Trek: Discovery collections, as well as provide a glimpse into what lies ahead. The panel will be held Saturday, August 3, from 1:15-2:00pm on the CBS All Access Stage in Quark's Bar.
And since not everyone can transport themselves to Las Vegas, Eaglemoss Hero Collector has also created an online "virtual booth" that lets anyone purchase any or all of the products offered for sale on the exhibit floor, while supplies last.
Fans looking to enjoy substantial savings on Eaglemoss Hero Collector products, as well as access to exclusive offers, and encouraged to subscribe to their favorite series. Fans can also go online to the Eaglemoss Shop to purchase collectibles individually at standard prices.
Eaglemoss Booth #B57 will be at the Rio Suites and Resort July 31 to August 4, 2019.
[See image gallery at www.figures.com]
---
Keep up with all the latest toy news by following Figures.com on Facebook and Twitter!
To buy action figures, take a look at Hobby Link Japan, BigBadToyStore.com, TheToySource.com, Toynk.com, and BriansToys.com.