This week gave us a much-needed break with nary a new Hasbro Marvel Legends pre-order to be found (although the Loki Marvel Legends Sylvie figure was revealed), but it also brought us one of my favorite days of every month: new Diamond Select Toys solicitations day! And along with a plethora of Marvel Select reissues, DST is ready to seize statue fans wallets with three all-new items across a wide spectrum: the Marvel Premier Collection Cyclops Statue, Gallery Thor PVC statue and Animated Doc Ock bust are all now up for order!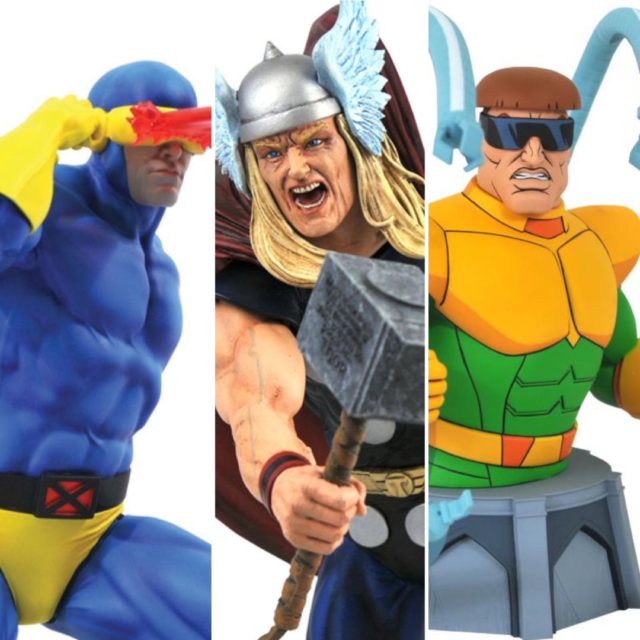 While Diamond Select Toys has always been good at surprising us when their monthly solicitations come in, they've gotten especially good at throwing us completely off-guard after a year of no events and no conventions and thus no display cases showcasing upcoming items.
So I had no idea what we were going to get in this month's round of DST solicits for November 2021. But it turns out Diamond Select planned something for just about every statue fan, with one piece each for X-Men, Spider-Man and Avengers collectors (plus a cornucopia of classic Marvel Select restocks).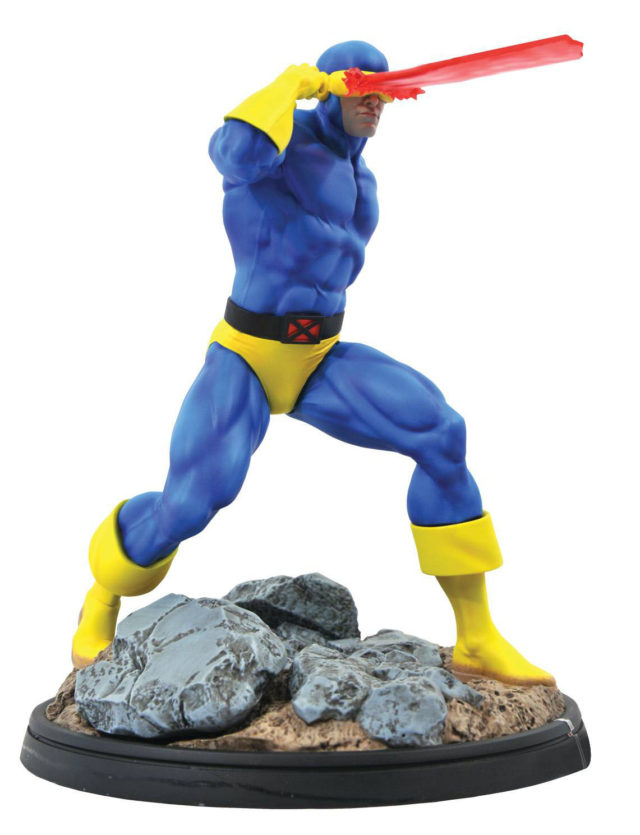 As a shameless X-Men mega-fanboy, the item that grabbed my eye the most from the new round of products is definitely the Marvel Premier Collection Cyclops statue. Cyclops is a character that doesn't get as many resin statues these days as you might expect, and when we do get them, they're almost ALWAYS in the iconic 90s X-Men Animated Jim Lee costume.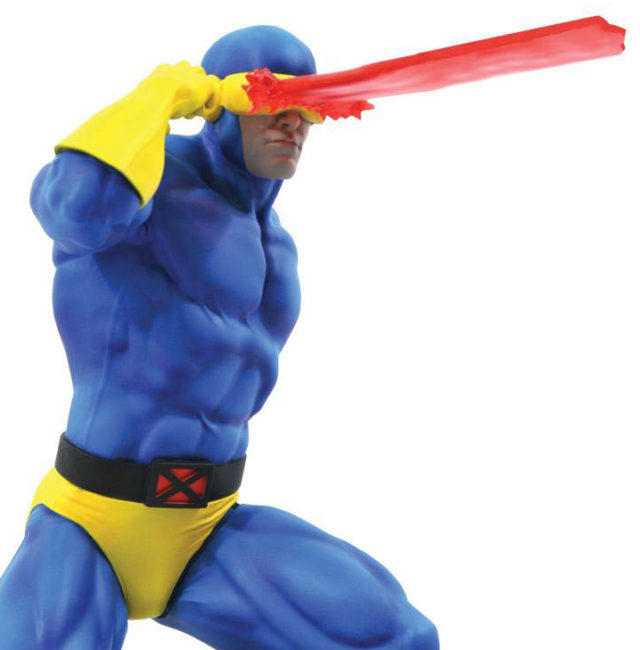 Instead, DST gives us a Neal Adams Cyclops costume, which is a welcome surprise. This is a nice price at under 175 bucks for an 11" statue, and has a stepping forward/optic blasting pose that's more dynamic than what Bowen Designs did many years ago with this Cyclops in this costume. I would prefer the blue be a tad darker, but for the price (and obviously not being compared to statues that retail for triple to quintuple its cost), I think this is a solid Cyclops.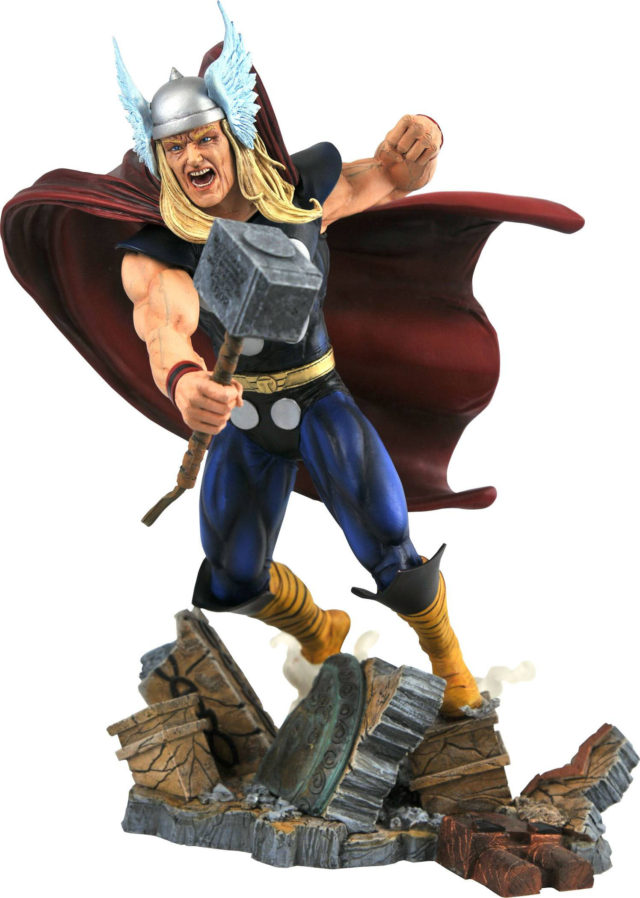 I feel somewhat less peachy about this Marvel Gallery Thor PVC statue. This is the first time we're getting a fully-classic Thor in the Gallery lineup, which is a big thumbs up. But from the limited photos we've seen of this Thor, his portrait looks rather hideous and I feel like there are disproportion problems throughout the sculpt.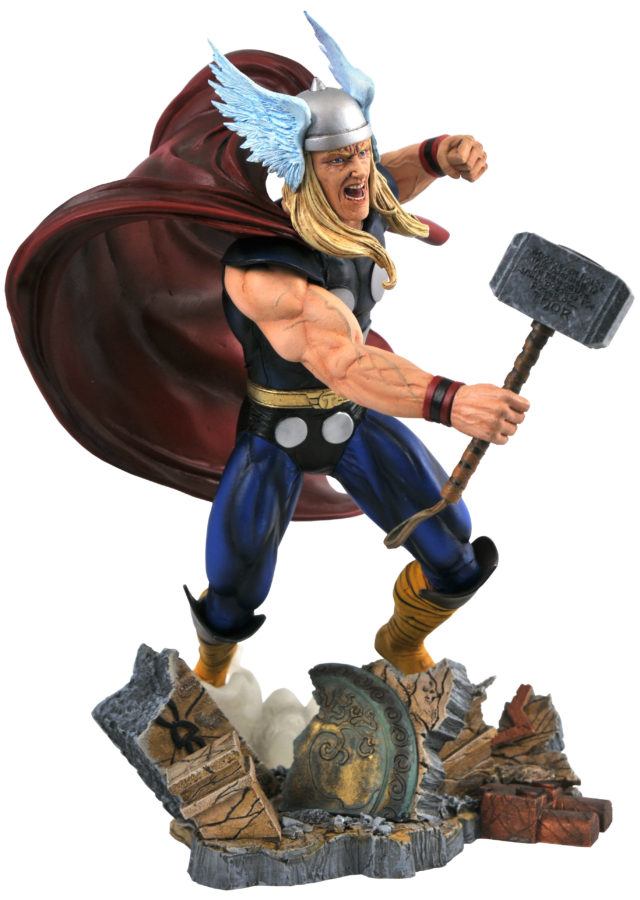 I like to give Marvel Gallery PVCs the benefit of a doubt since they're sub-50 bucks, but it's hard for me to give this particular one a pass. Great to see a classic comics Thor in the line at this price-point and the base actually looks pretty neat, but the Thor figure itself here just looks awkward to me.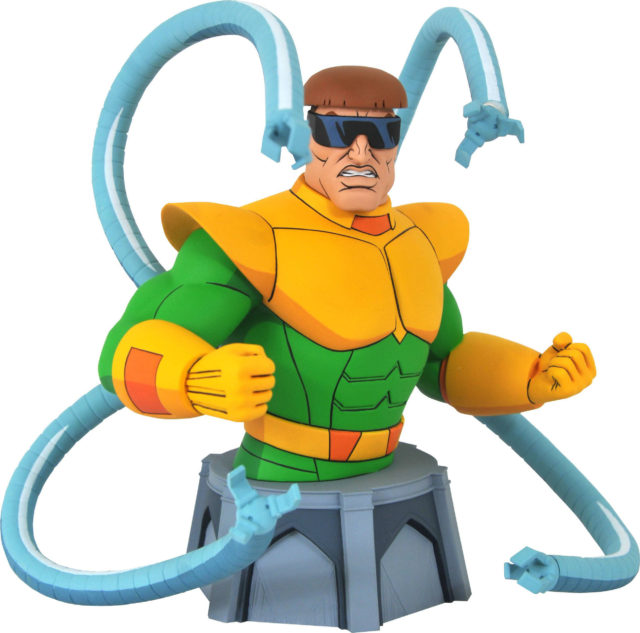 Rounding out the November 2021 Diamond Select Toys solicitations, we've got another surprising addition to their lines of 1990s Marvel Animated busts: a Doctor Octopus bust based on Spider-Man The Animated Series! Doc Ock was one ugly dude in that cartoon, and this bust definitely accurately recreates him, bizarro bowl cut and all. I'm definitely interested to see where this Spider-Man TAS bust line goes after these first three entries (Spidey, Mysterio and now Doc Ock).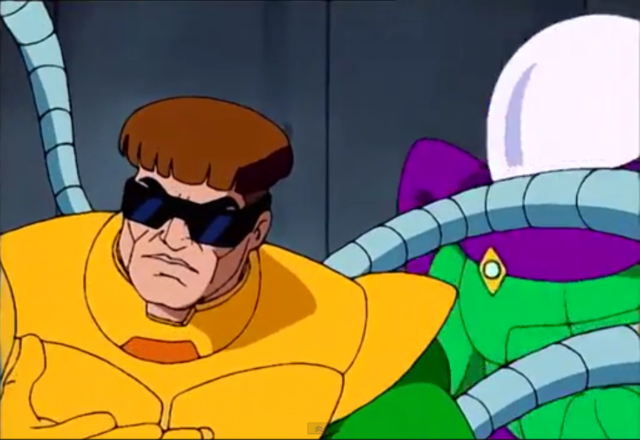 I kind of would have preferred a "cooler" looking Spider-Man TAS villain for the second addition to the Spidey bust rogues gallery (ie Venom, Carnage, Electro), but I understand DST went with Doctor Octopus because of how much the mechanical arms add to the visual flair of the bust. Otto is just so ugly, though, and his totally 90s costume is a bit of an eyesore to me–this is one of the few Spider-Man villains from this cartoon I don't want a statue of, despite how well Diamond has represented it here.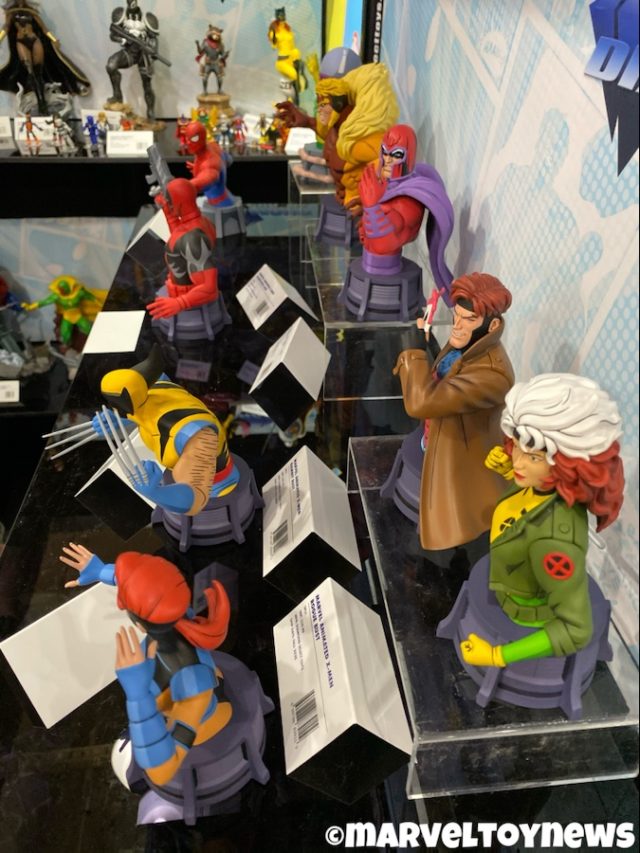 These 90s Animated X-Men/Spider-Man bust lines have been a blast at a stupidly low price, and Diamond Select Toys is quickly becoming ace at capturing the cel-shaded style for these statues. They've teased another X-Men character being launched for this line this summer, and it's still a mystery who it's going to be–my heart wants Jubilee, but my head says it'll be Beast or Storm.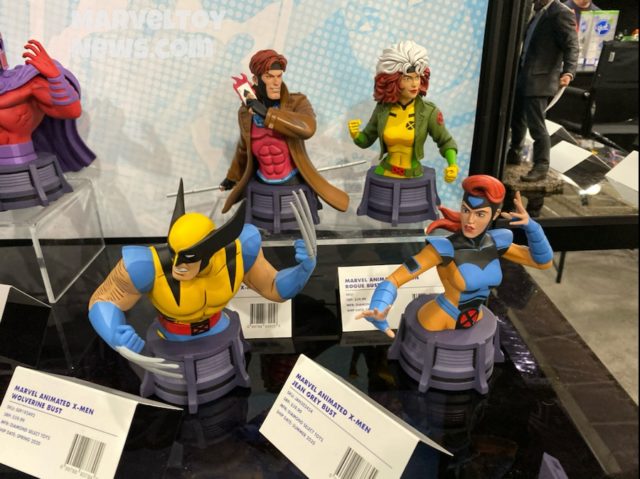 You can still snag some of the earlier releases in this line like Magneto and Wolverine for at or below MSRP right now, and I would recommend doing so if you have these vintage cartoons up on a pedestal like me and think you'll want to get into the line at some point—I don't imagine we'll see better resin representations of these characters in their cartoon look from this era again, and the key characters are likely to get expensive once sold out and while the lines continue going deeper.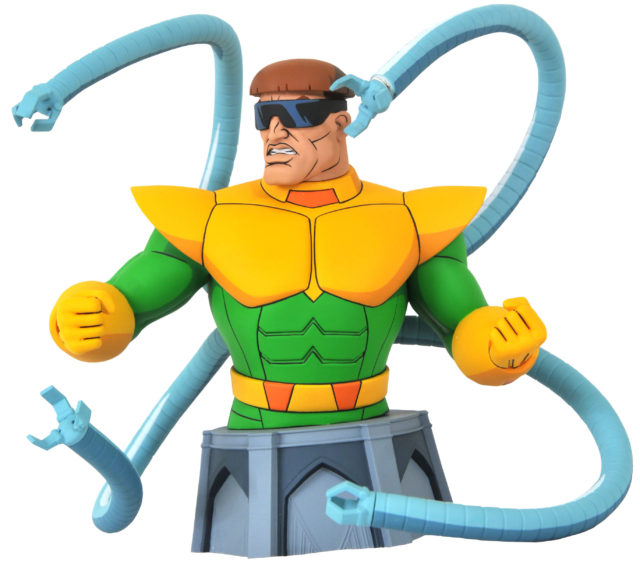 'The Diamond Select Toys Doc Ock Bust, Cyclops Premier Collection Resin Statue and Thor Gallery PVC figure are all available for pre-order now. The former two are both limited editions, while that Gallery Thor statue will be unlimited to the extent that DST can reprint more whenever there's a demand from stores.
I have a few of the resin Premier Collection X-Men statues already, and so I'm planning to add that Cyclops to my roster–a good buy at its size and price. I don't like that PVC Thor at all, and Animated Doc Ock is just not for me, personally. What about you, Marvel collectors? Are any of the items in Diamond Select Toys' latest round of solicits bound for your collection?
The post DST Marvel Premier Collection Cyclops Statue! Gallery Thor PVC! Animated Doc Ock! appeared first on Marvel Toy News.