In the wake of the mega-success of Avengers Endgame, We've seen Marvel movie collectibles being rolled out at breakneck speed over the past month. But one company whose focus this month hasn't been MCU-centric at all this month is Diamond Select Toys, whose fresh solicitations this month are all classic comic book-based: the resin Marvel Premier Collection Carnage Statue, Red Hulk and 90s Spider-Man Gallery PVC statues, X-Factor Minimates and more are now up for order!
Short of Hasbro, I don't think there's any collectibles company anywhere diving wider and deeper into Marvel toys right now than Diamond Select Toys. While DST has plenty of movie toys to go around, they've got an even larger breadth of new comics-based items hitting almost each and every month.
And in this month's solicitations, Diamond Select is covering all the bases once again with a range including brand new Minimates and statues, as well as reissues of popular Marvel Select figures and a previously-exclusive Gallery PVC.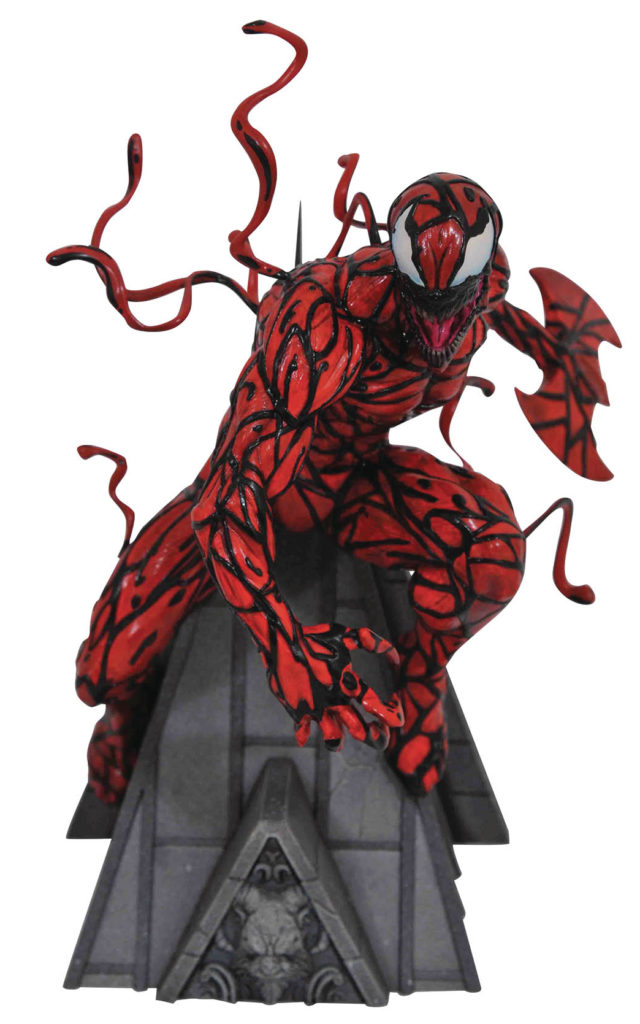 First up, I want to look at what I think is the singular coolest new item this month: the 12" scale resin Carnage Marvel Premier Collection Statue! The first prototype of this piece was debuted at New York Toy Fair 2019 in February, and I knew at once it was gonna be a future addition to my collection.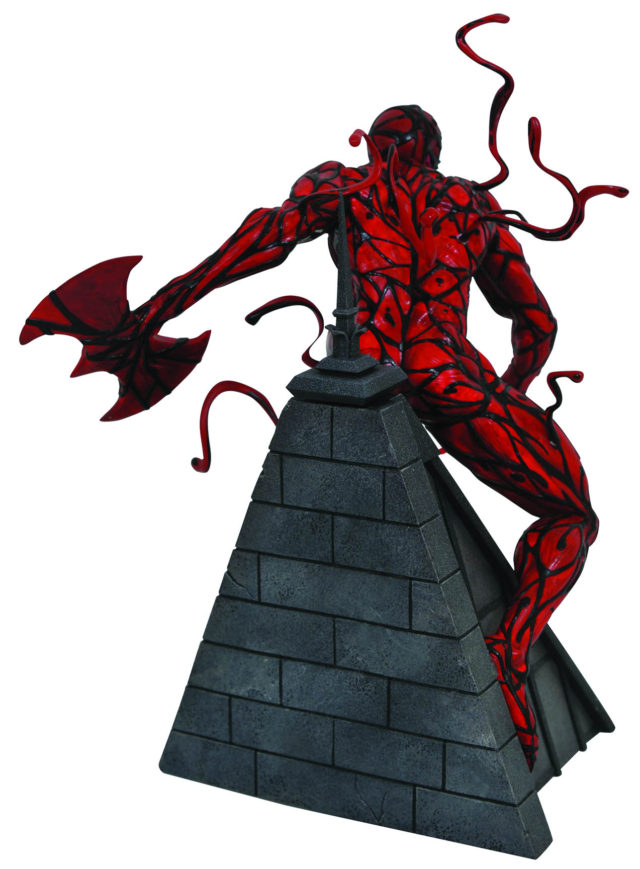 While it's not as gigantic or as much of a statement piece as the Sideshow Venom, it's a reasonably-priced, space-friendly 1:6 scale Statue. EE currently has this Carnage Statue for $150 and free shipping, which crushes everyone else's PO prices on this symbiote by being 30 bucks lower than anywhere else I've seen. I locked in my pre-order right away just in case EE ups the price later on, as the $200 MSRP isn't the insta-buy price for me that 150 bucks is.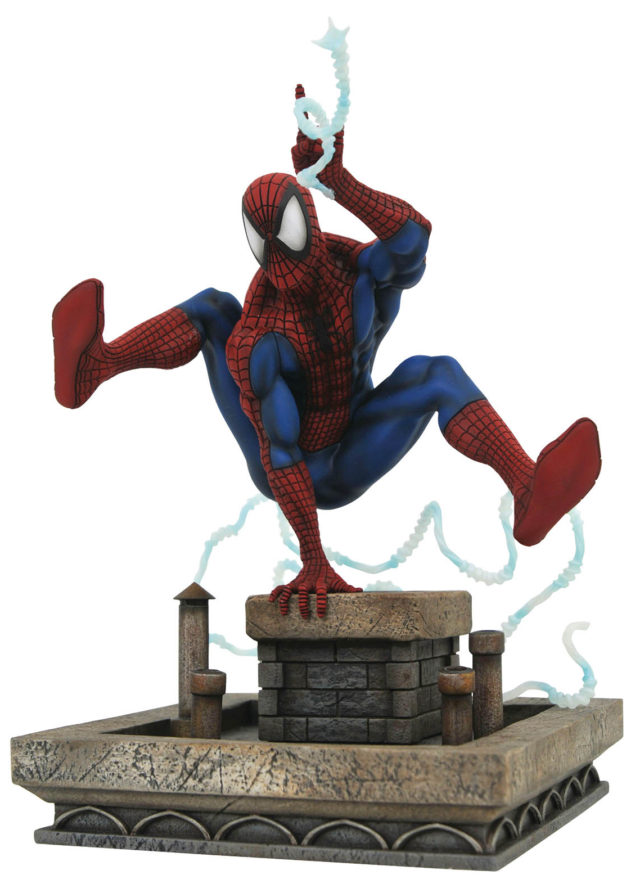 For those who don't have quite that much cash or space available, however, DST has plenty of just-announced Statue options for you as well! The Marvel Gallery PVC statue range gets two new mass-market releases, with the all-new McFarlane Spider-Man 90s figure and the mass-release of Red Hulk.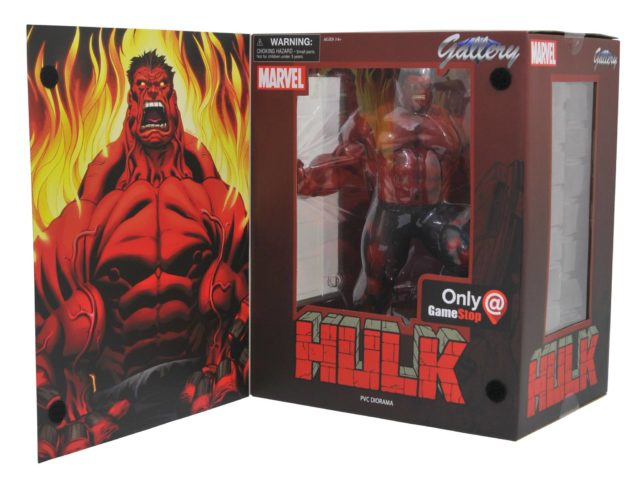 ThinkGeek had an exclusive release of the Marvel Gallery Red Hulk Statue two years back, but that figure has been long since sold out and becoming difficult to pick up. Rulk is my favorite Hulk (visually), and I'm glad to see him becoming available to more fans.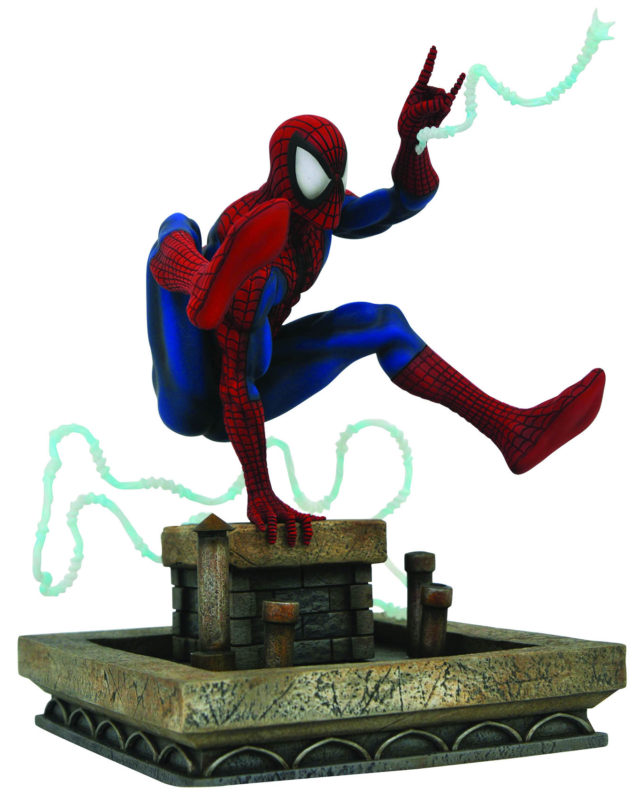 Meanwhile, I straight-up dig the hyper-detailed McFarlane style of the 90s Spider-Man Gallery Statue. We've had several comic book Spideys in this series so far—and several more as exclusives—but this is the one that looks the most impressive to me by a country mile. Love this McFarlane Spidey design!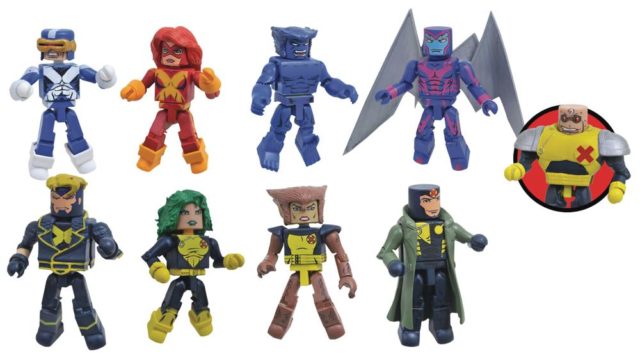 There's also quite a few action figures coming our way from DST this fall, including a set of X-Factor Minimates comprised of both the original team and the 90s team. My eyes bugged out of my head for these when I saw these X-Factor Minimates displayed at Toy Fair, and I'm rather giddy to get a chance to finally own a Strong Guy Build-A-Figure—even if it is "just" a Minimate.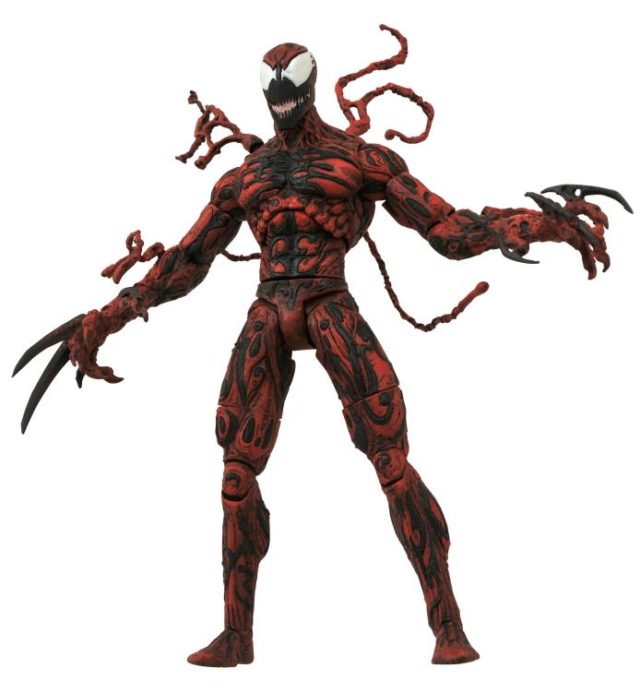 Last but not least, we've got two Marvel Select figures being made available for the first time in a long, long time: Carnage and the original Spider-Man Select figure! I reviewed the Diamond Select Carnage 3 years ago, and I still stand by review of it: great figure. The various Venom Select reissues that DST has reprinted over the years have always disappeared again speedily, and I think this Carnage will fare just as well.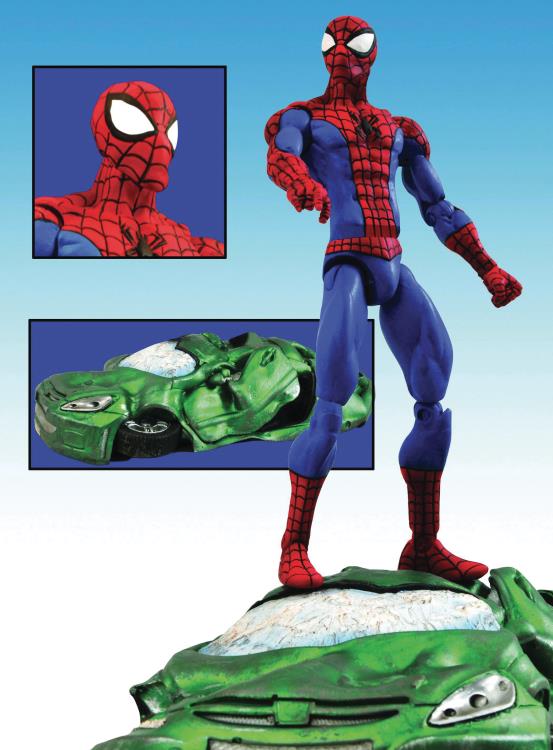 The Spider-Man is one of the earlier DST Marvel Figures, and I'm a little more lukewarm on him. I still think the crushed car display base is rockin', but I don't think his articulation scheme has really stood the test of time. His proportions and musculature still have a good look to them, but I think this is a release where it's "come for the base, stay for the action figure!"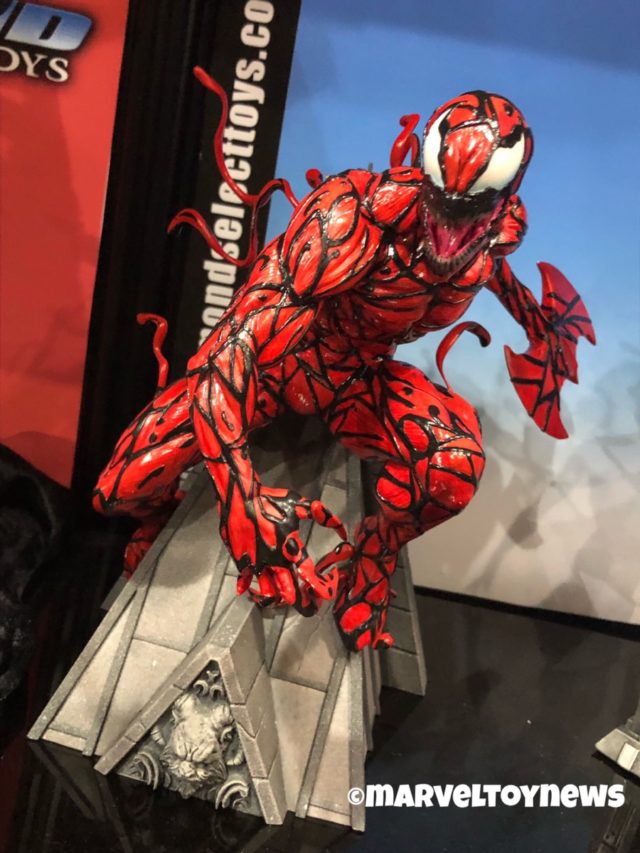 All of these Diamond Select Toys Marvel figures and statues are now up for order, with estimated release dates set for September 2019. The Premier Collection Carnage is LE 3000 and potentially could sell out—as could the Select Carnage reissue—but for the rest, I don't think there's any rush as far as items selling out immediately goes.
Anyone got anything from this month's batch of DST solicitations on their shipping list? How do you feel about in-demand, sold out pieces getting a reprint? And are you picking up that Minimates Strong Guy BAF to tide you over until the Marvel Legends Strong Guy figure that may never come…?
The post DST Marvel Premier Collection Carnage Statue! 90s Spider-Man Gallery! appeared first on Marvel Toy News.