Heads up vintage designer toy collectors! Renowned designer toy retailer DKE Toys is set to hold a massive auction March 4th featuring over two decades of collectible toys from master collector Dov Kelemer.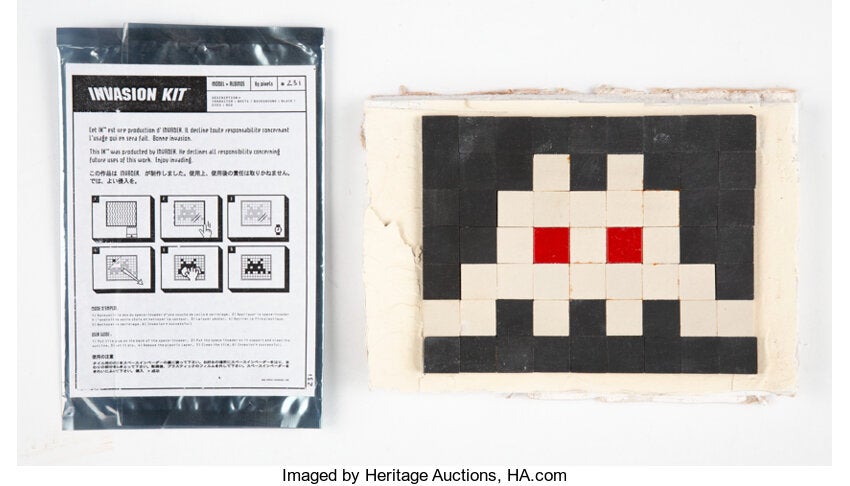 The DKE Toys Archive Event is filled with prized works created from 2000 to today, alongside toys in other mediums. Its breadth only reflects Kelemer's wish to give fellow collectors access to the hobby's most sought-after works – among them 2002's Invasion Kit #1: Albinos by Invader (pictured above), which is considered a seminal piece by street-art collectors.
"Each of the 160 lots offered in this online event is a coveted highlight among collectors," Kelemer says, "and includes some of the most renowned artists working in the scene."
With bidding now open, and the live auction set for 1 p.m. Central time March 4, this event is already considered a watershed sale by the toy collecting community.
Just some of the highlights include:
FRANK KOZIK
More than three dozen of his pieces are highlighted in this event, among them Ho Chi Minh Bust, a set of 12 made in 2007, and, from three years later, the 13-piece Dead Che Bust. Here, too, collectors will find his painted fiberglass stool Stache Happy Labbit Stool (White), a recent piece, and one of his most iconic Kidrobot offerings, RedRum Dunny from 2008. The latter is a Shining example, indeed.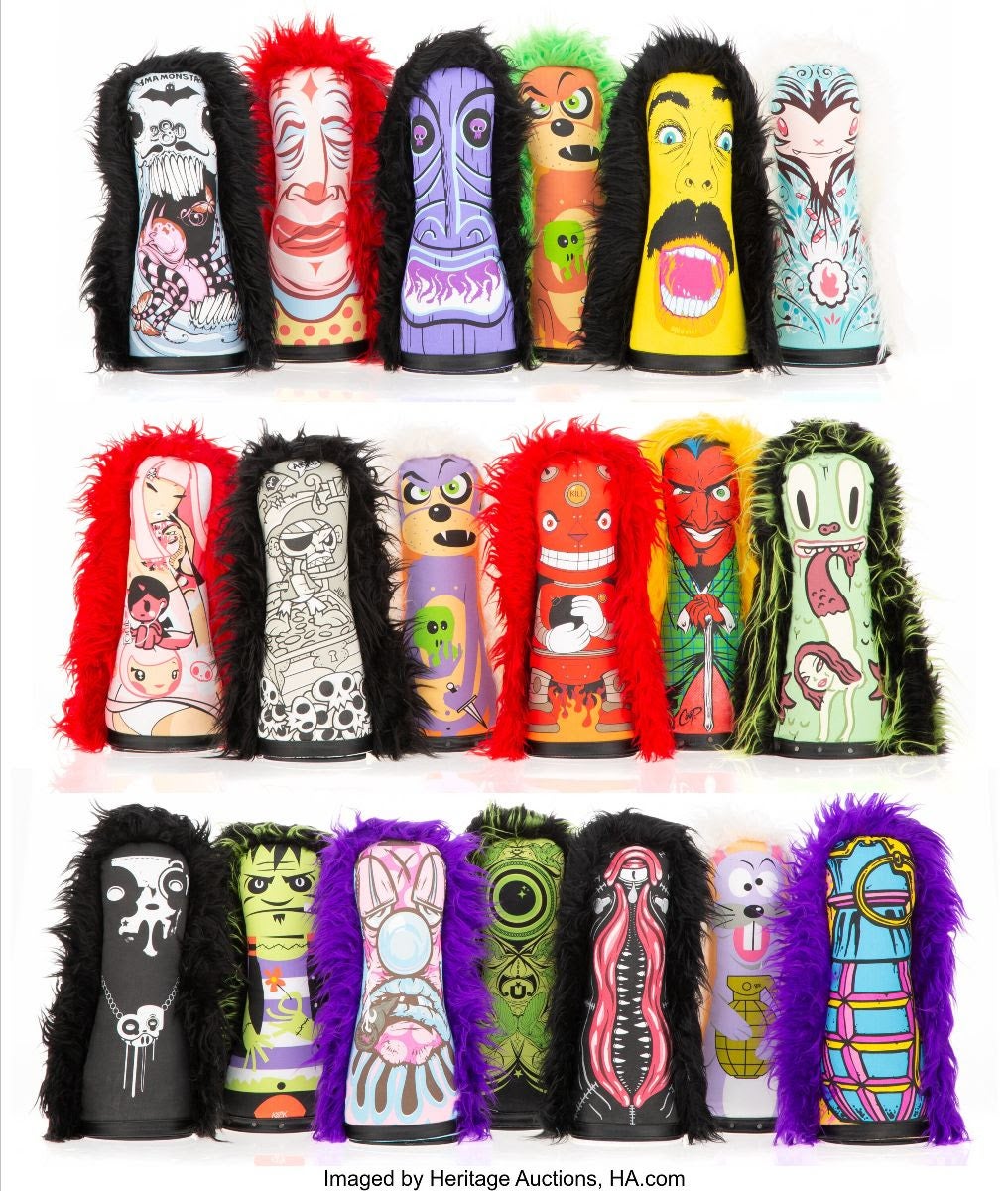 CIRCUS PUNKS
19 pieces designed by the likes of Ron English, Gary Baseman, JLED, Jim Koch, Thomas Han, UPSO, Shag, Reuben Rude, NYC Lase, Craola, Bob Dob, Tokidoki, Wonderland War and Voltaire. Circus Punks is nothing short of an all-star line-up of fabulous furry freaks.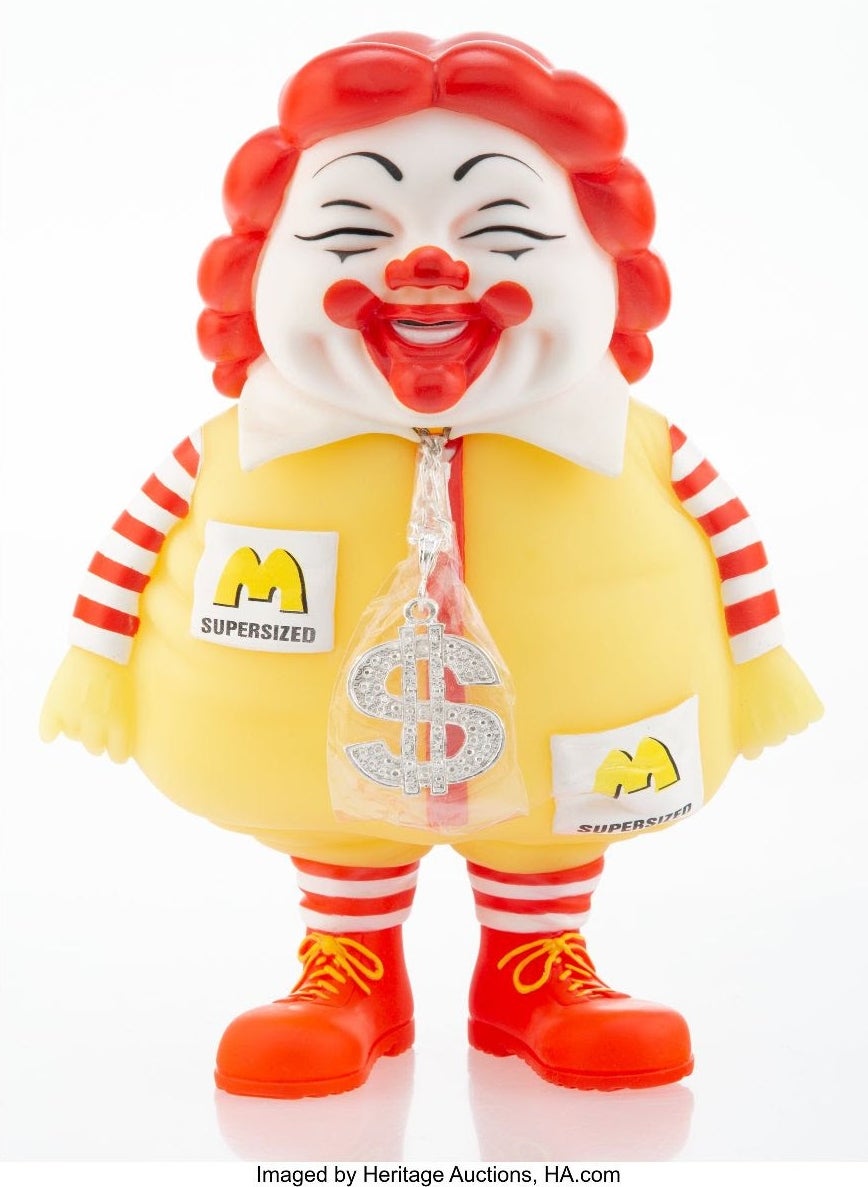 RON ENGLISH
The solo Ron English is here, as well, in collaboration with The Showroom for 2004's MC Supersized (Glow in the Dark). That was the same year the artist created the character, based on a certain fast-food mascot, for director Morgan Spurlock's documentary Supersize Me.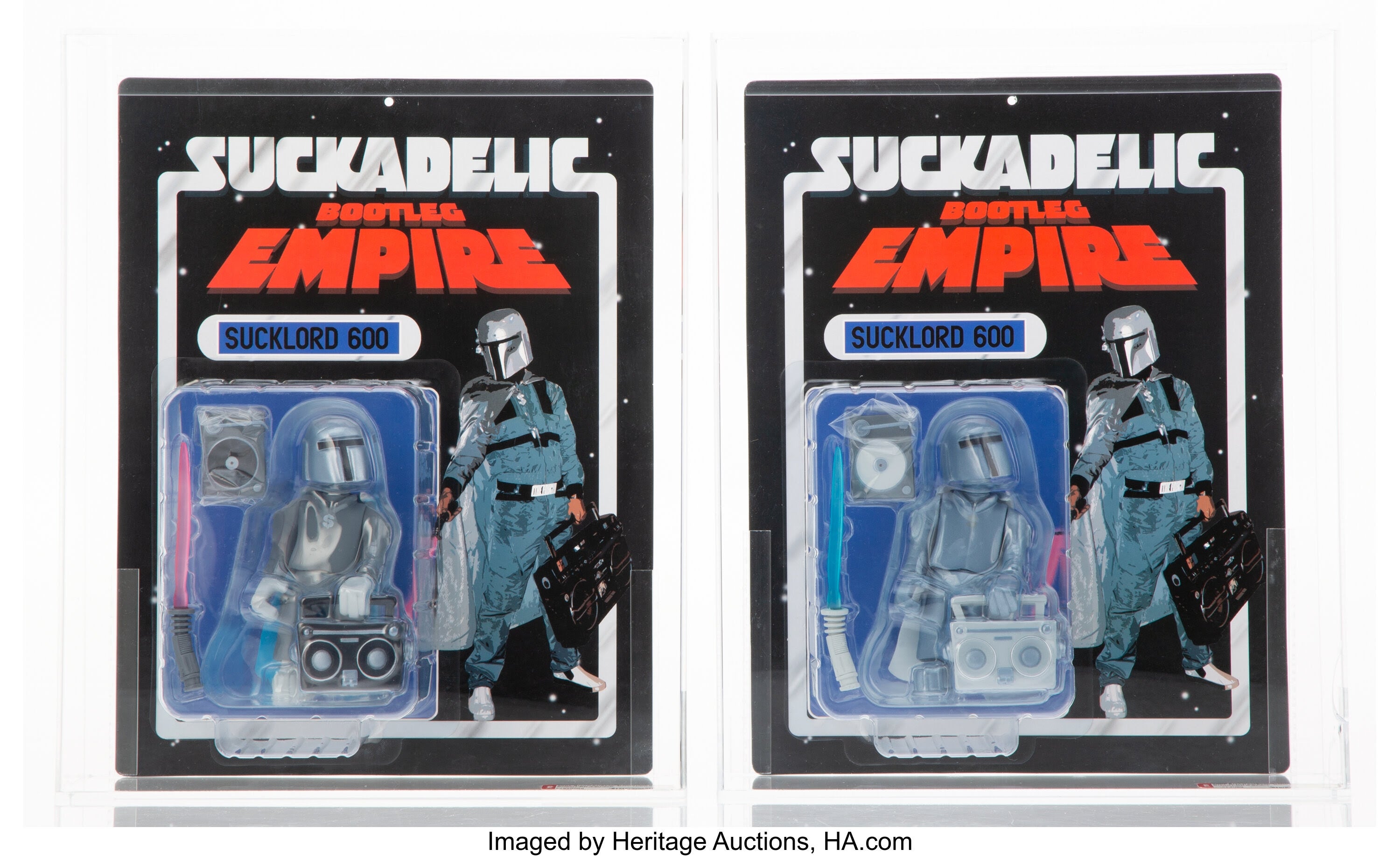 SUCKLORD
And of course no sale of collectible toys would be complete without an offering from KAWS, in this case 2007's Darth Vader.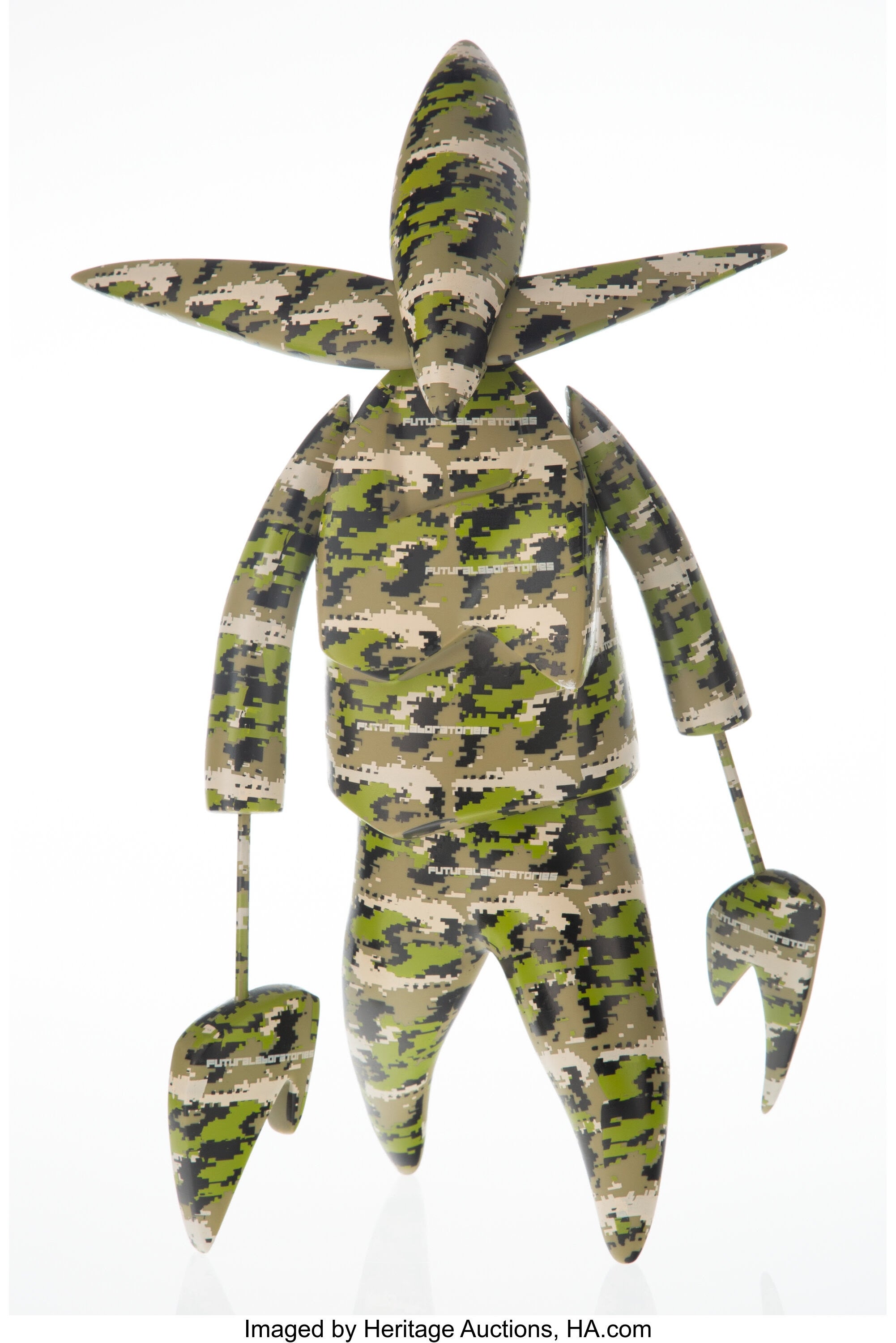 FUTURA
Heritage is thrilled to include in this event one of his iconic painted vinyl pieces from 2005: Nosferatu (Green Camo). The auction will also feature Futura X Adfunture's circa-2006 collaboration FUTURA Tag.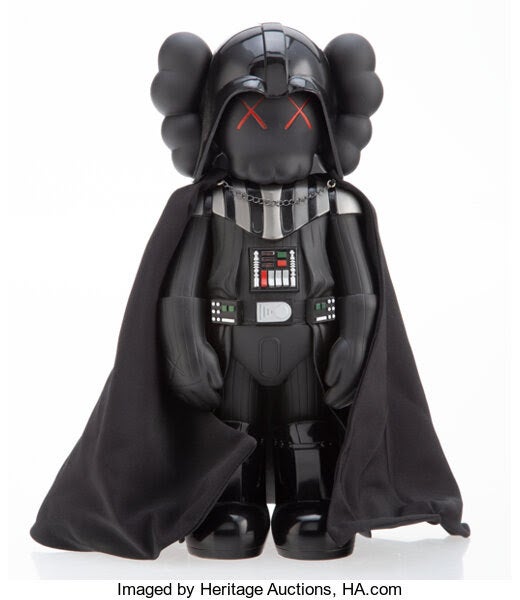 KAWS
"We expect the sale to break multiple world records," says Leon Benrimon, Heritage Auctions' Vice President of Modern and Contemporary Art. "Many of these items are coming up for the first – and, possibly, the last time – at auction."
---