Even before this year's first wave of Disney+ Marvel Legends figures began hitting stores a couple months back, supposed retailer data leaks had already jumpstarted rumors that a second Marvel Legends Disney+ wave of figures, composed primarily of characters from the upcoming What If…? animated series, would be on the horizon for later in 2021. Those rumors intensified when Hasbro unveiled a Sylvie figure from Loki last month and couldn't confirm when or where it would be released. But we don't have to wait any longer to find out now–the Marvel Legends Watcher Series is now revealed and up for order, including Sylvie, Zombie Captain America, Captain Peggy Carter and more!
Individual Figure Pre-Order Links:
Loki Sylvie Figure ► 
Zombie Captain America ►  
Captain Carter Peggy Carter ► 
T'Challa Star-Lord ► 
Heist Nebula ►  
Zombie Hunter Spidey ► 
Doctor Strange Supreme ►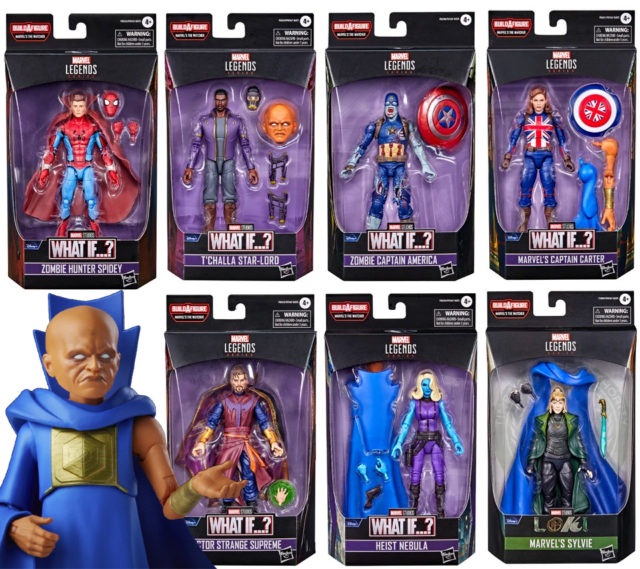 The case pack for this new series of Marvel Legends Disney+ Wave 2 figures is as follows:
(2) Zombie Captain America
(1) Sylvie
(1) T'Challa Star-Lord
(1) Captain Carter
(1) Zombie Hunter Spidey
(1) Doctor Strange Supreme
(1) Heist Nebula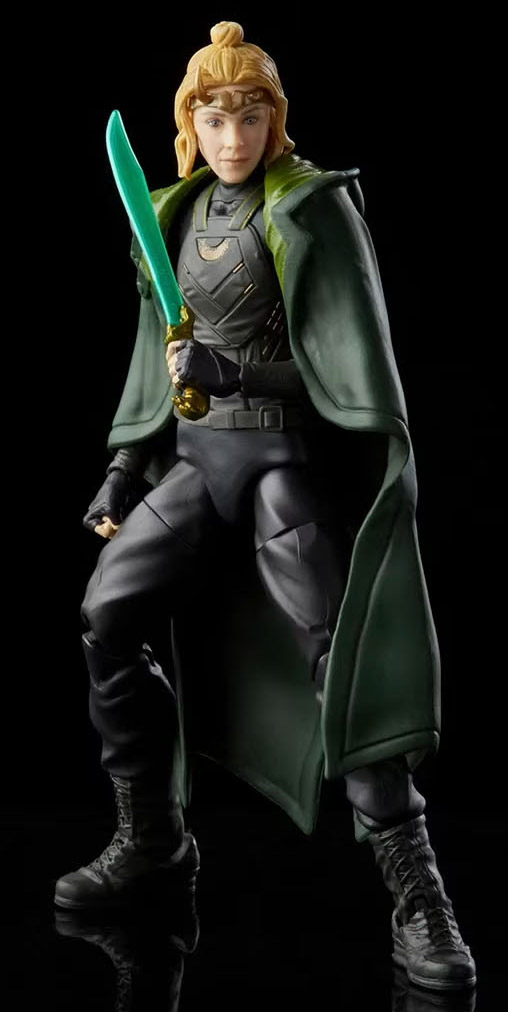 Frankly, I think Hasbro is nuts to shortpack the Loki Sylvie Marvel Legends figure. This is obviously a figure that fans are going to be going wild for, and I expect individual pre-orders for her to get wiped out very quickly.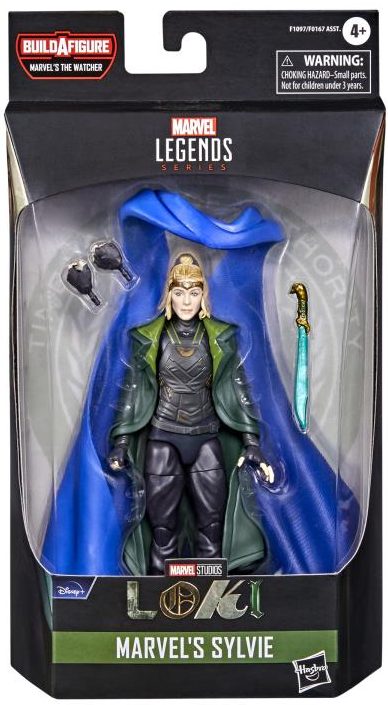 She's got a removable cape without having sleeves sculpted onto her arms permanently, which is going to be great for displaying her in multiple scenes from the series.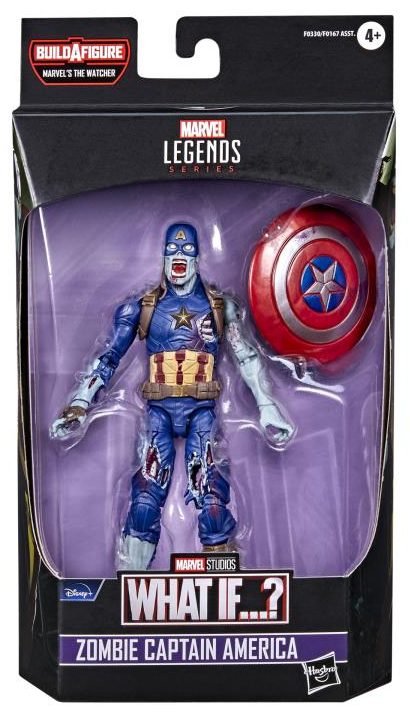 Marvel Legends Zombie Captain America would be a headliner deserving of two-per-case treatment in basically any other series because of his mass appeal with casual fans, but I really think two-per-case Marvel Legends Loki Sylvie was the way to go in this instance. Time will tell!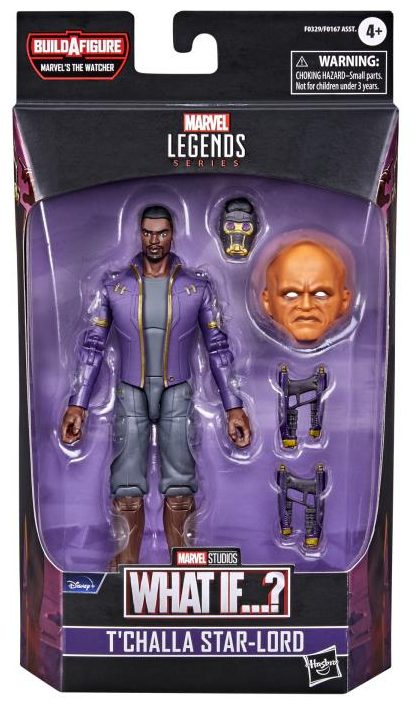 T'Challa Star-Lord looks very animated to me, which has an awkward feel at the moment since I haven't seen the animated cartoon that he features in. I want that Watcher head, so he's a "Buy" regardless, but his wide-eyed expression really does kinda creep me out. The idea of Element Gun dual-wielding T'Challa is rather fun, though.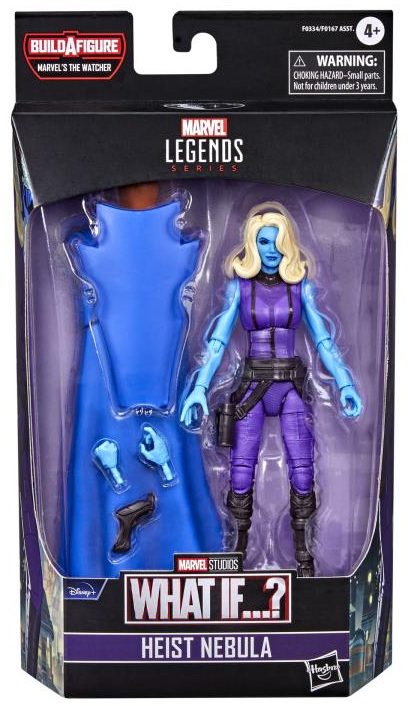 Heist Nebula is another thing that seems kind of ludicrous without seeing the source material. This seems like a strange choice, but maybe the episode this iteration of Nebula appears in is gonna be a mega-hit. The flowing blonde locks on Nebula is rather hard to reconcile and take seriously, though!
I am HYPED about Marvel Legends Captain Carter!! The fact that a character version created for Marvel Puzzle Quest is hitting the big time like this puts a humongous smile on my craggy old face. Captain Peggy Carter has photoreal deco, pinless double elbows, pinless double knees, ankle rockers, etc. She's even been made a bit taller to have a height advantage on standard figures like What If Nebula! Sweet work here, Hasbro!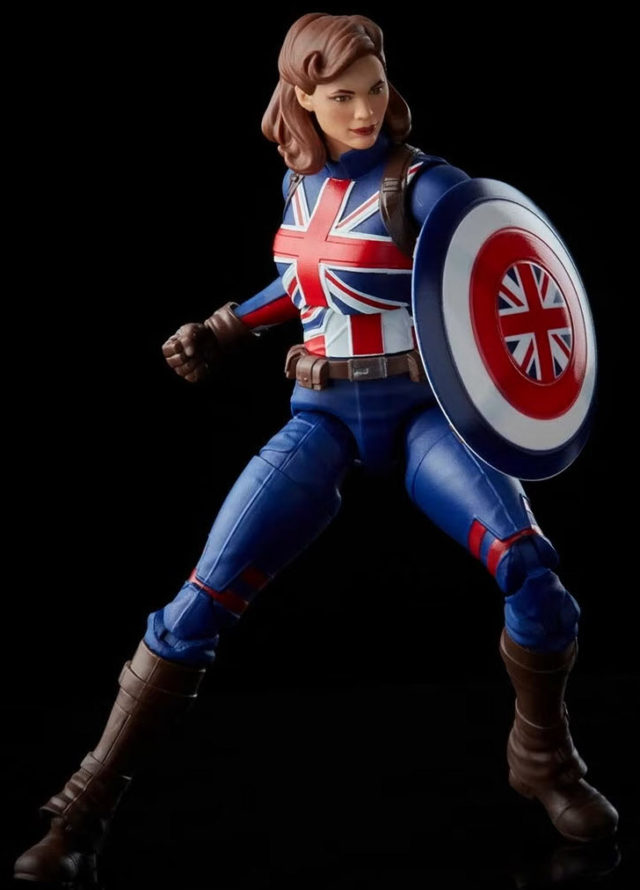 During the Hasbro Marvel Team's livestream they mentioned they would love to make a life-size Captain Carter Shield. I would like to see that, but is it too deep of a cut for casual fans? What do you think, readers?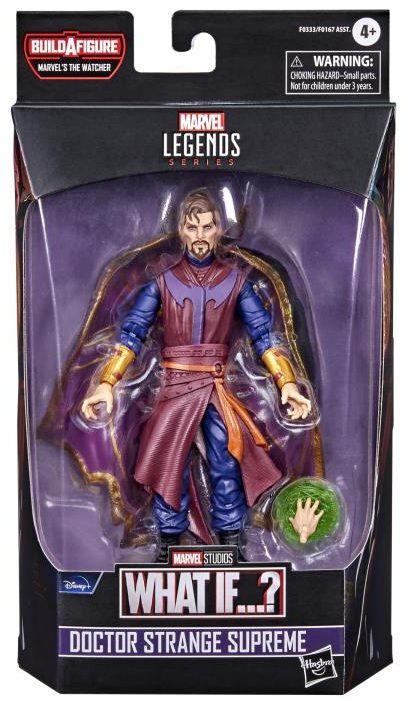 Doctor Strange Supreme gives us what appears to be an evil, dark arts using version of Dr. Strange. Is he responsible for the What If…? Zombie apocalypse…? We'll have to wait and see. The unusual color palette and pale skin definitely make it obvious that this is a Stephen Strange who has been through the wringer, though.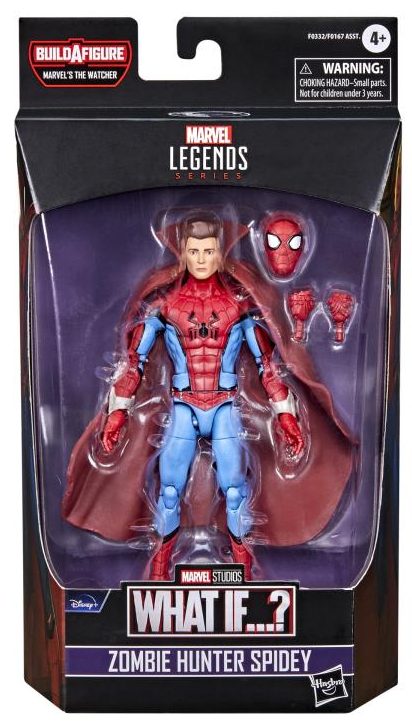 Finally, we've got Marvel Legends Zombie Hunter Spider-Man with Cape and Masked/Unmasked Heads. I don't like the animated-style Peter Parker portrait here at all right now (maybe that'll change after I see the show, but it looks freaky to me at the moment), but I am psyched about the fact that this will be the first red-and-blue pinless armed Spider-Man. "Look, Aunt May! No ugly red pins showing through on the inside of the arms!"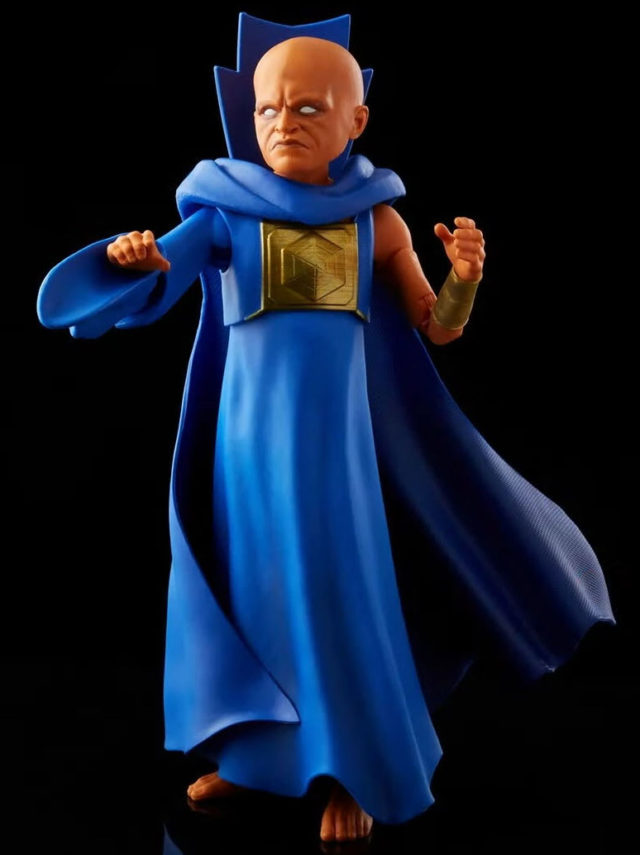 Completing the series is the Marvel Legends Uatu Watcher Build-A-Figure in the What If…? style aesthetic. The Watcher BAF is 8.75″ tall to the top of his head, and is a character that neither Hasbro nor Toybiz have ever done before in ML form.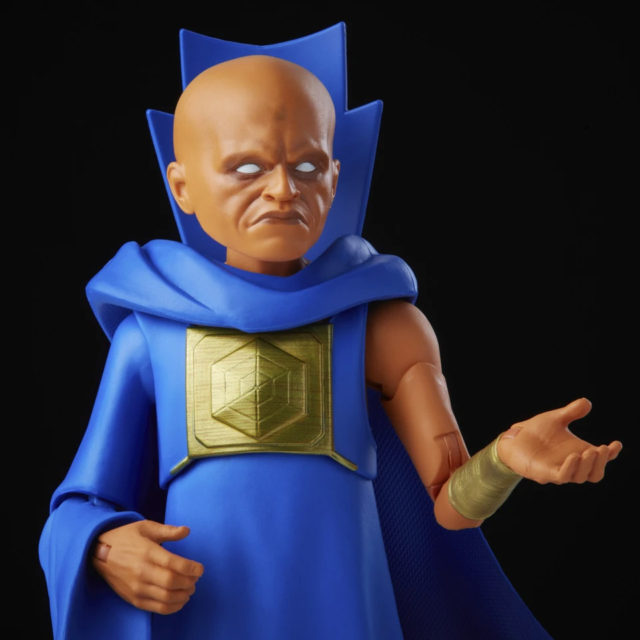 I legit thought that some fans were gonna riot when Hasbro announced that this would not be a classic comic book based Uatu figure, but with the character's new notoriety in the What If? cartoon series, we can only dream of getting a proper comic-inspired Watcher Legends figure someday in the near future. And if not, hopefully Diamond Select Toys can crank up production and meet demand with their virtually perfect and insanely popular Marvel Select Watcher!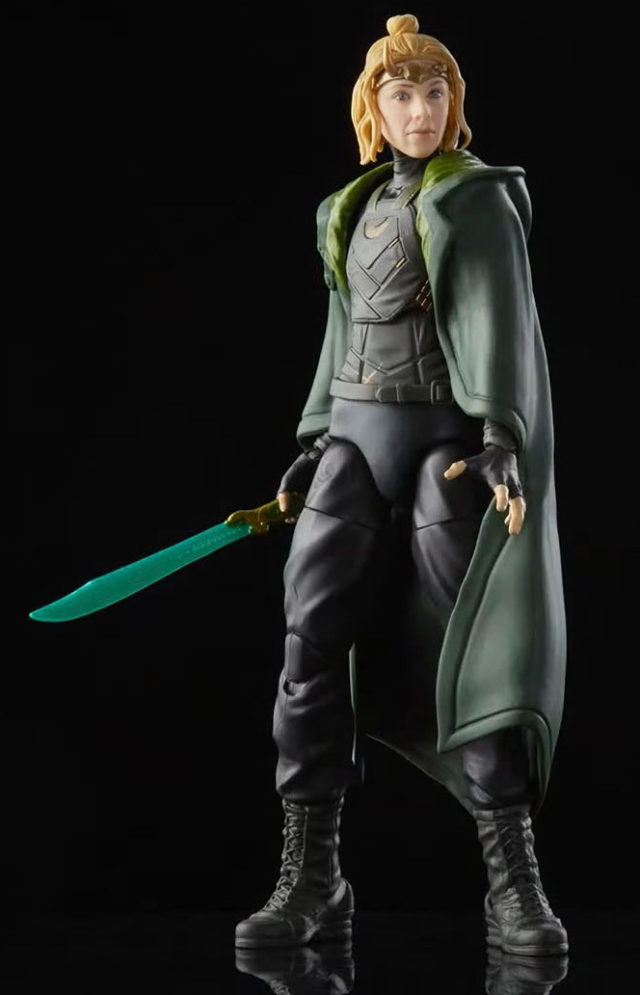 The Marvel Legends What If?/Loki Watcher wave is now up for order, and expected to ship in early 2022. I can almost certainly say that the Loki Sylvie Legends figure is going to be the hottest star of this wave and the first to sell out, but after that it's really anyone's guess. Intuition would say Captain Peggy Carter and Zombie Captain America (even double-packed) will do well, but we'll have to wait and see.
What are your thoughts on this first Marvel Legends 2022 wave, Marvel collectors? Are you feeling good about What If? and the chances of its toys being a mega-success, or are you skeptical? And what figures–if any–are you planning to pre-order from this lineup for your own collection?
The post Disney+ Marvel Legends Watcher Series Figures Up for Order! Loki Sylvie! What If? Uatu BAF! appeared first on Marvel Toy News.