Earlier this week I talked about the trio of resin statues that Iron Studios is kicking off their range of Avengers Endgame products with. But while three is an impressive launch number, seven is even better! Diamond Select Toys has the start of their expansive lineup of Avengers Endgame statues of their own now up for order—including Marvel Gallery PVC figures, Marvel Premier Collection resin statues, and even a rather spectacular-looking large Marvel Milestones Thanos!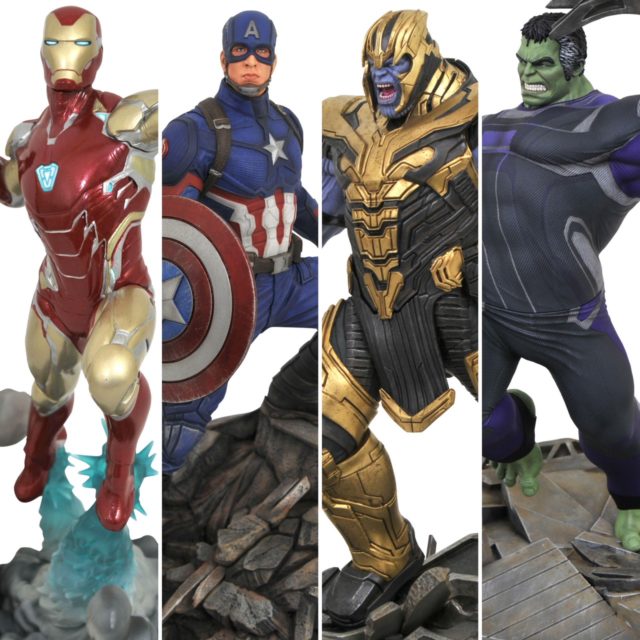 While Iron Studios has really captured my heart as far as smaller 1:10 scale pieces go, Diamond Select Toys continues to impress me by attacking on a totally different front, with ~$50 9" PVCs and $150 1:6 scale resin statues covering all corners of the Marvel cinematic and comic book universes. You just don't see the kind of reasonable pricing that DST offers elsewhere anymore.
And as expected, it looks like Avengers Endgame fans are going to be in for quite a few goodies from DST in conjunction with the film!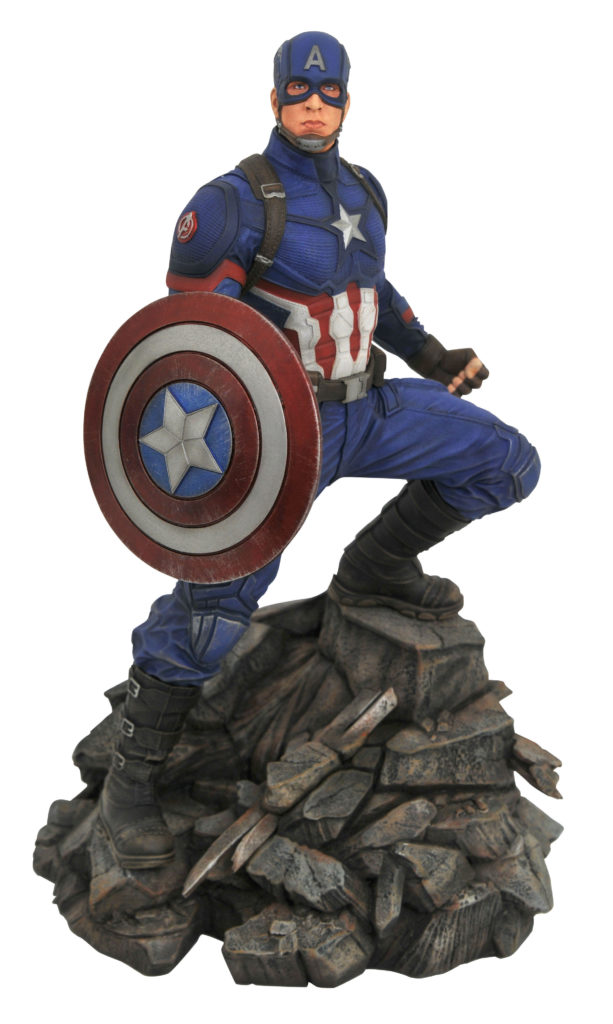 Of all the pieces that Diamond Select Toys announced for the new movie, the Premier Collection Endgame Captain America Statue is the one that caught my attention and impressed me the most. museum pose is simple, yet classy, and the details are extremely well-executed for this price-range.
There are surprisingly few good MCU Captain America statues out there, and while the Legacy Replicas Iron Studios Age of Ultron Captain America 1:4 Statue still reigns supreme, this $135-$150 Cap isn't a bad choice AT ALL for those who don't have $1K for the Legacy Replicas one.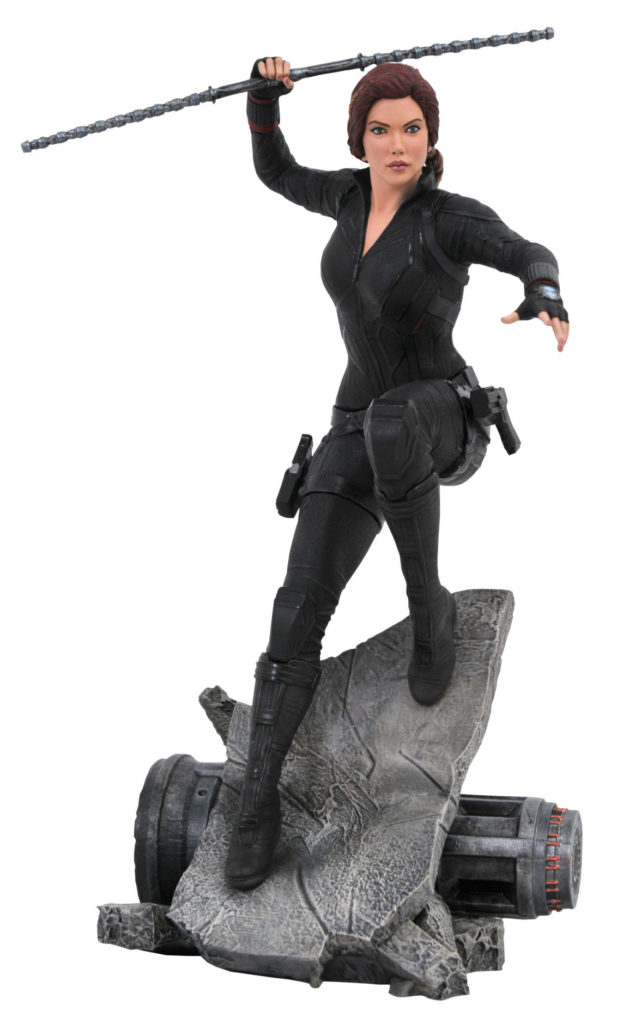 The Premier Collection Endgame Black Widow Statue, however, was an instant pass for me on sight. I don't like Black Widow's stance for this piece one bit, as it looks awkward and unnatural to me. I wouldn't say that this figure is a disaster or anything, but it's definitely not one for me.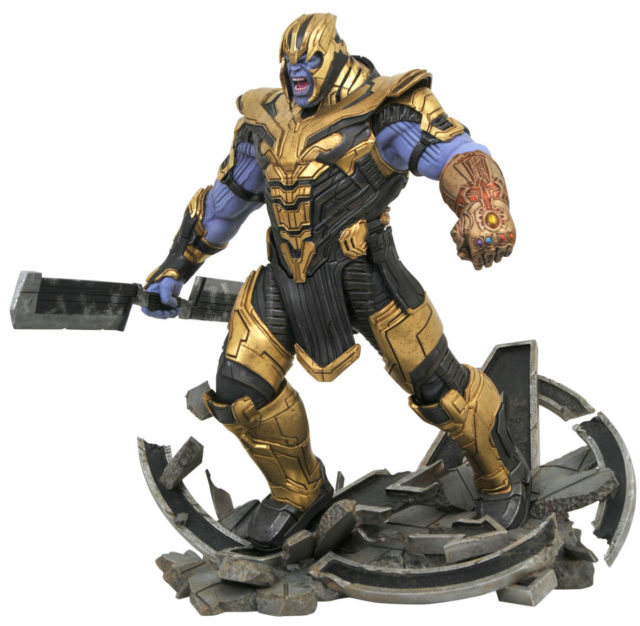 My interest in the Armored Thanos Milestones Statue falls somewhere between how I felt about Cap and Widow. Technically, this is easily the most-detailed and eye-catching of all the new movie statues in the first wave for Endgame.
From the Infinity Gauntlet to the double-edged sword and Avengers 'A' debris base, this is a top-notch piece. But it's also priced at $450, which is astronomically high compared to the majority of DST's offerings. This is a gorgeous piece, but at that price, it's a pass for me.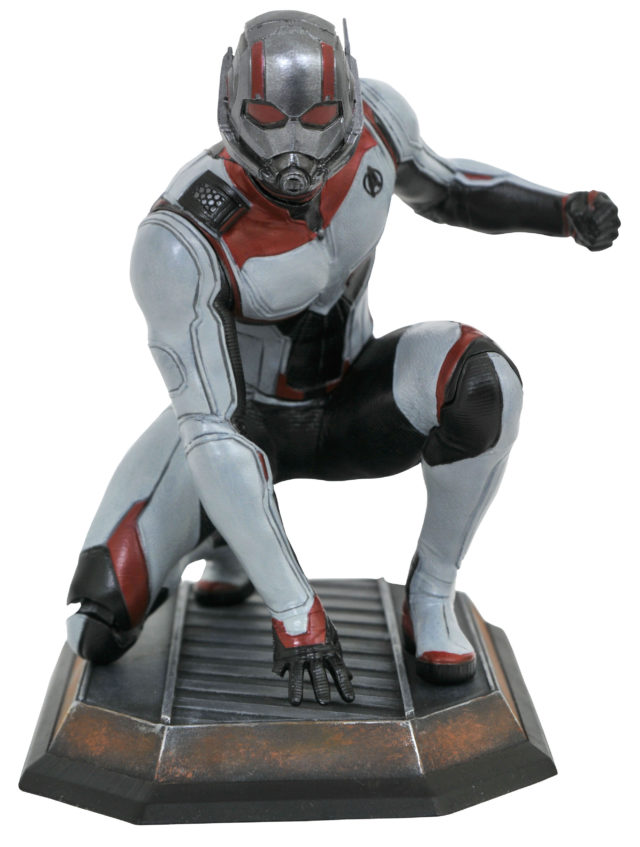 Finally, we've got the first assortment of what's sure to be many Avengers Endgame entries in the ultra-popular Marvel Gallery series.
I'll start with the Endgame Ant-Man in Quantum Suit because I want to get him out of the way first. Why? Because he's underwhelming. The crouching pose seems weird for this type of PVC figure, and the flat colors of the Quantum Suit look awful in contrast with his helmet. Even at just $45 for a 9" figure, this is an outright skip for me.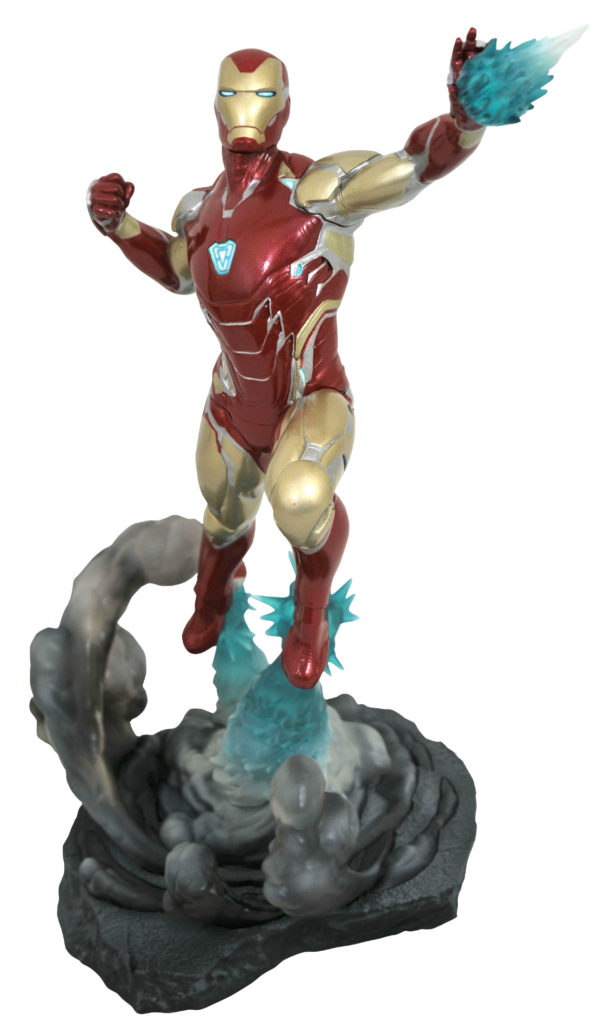 MUCH better-looking than Ant-Man is the new Endgame Iron Man Galley Statue. I was not a fan of the overly-dynamic Infinity War Iron Man Gallery statues DST did (at all), but this Iron Man Mark 85 brings things back to basics and features nice metallic paints, terrific proportions and well-done smoke and energy effects. A buy for me.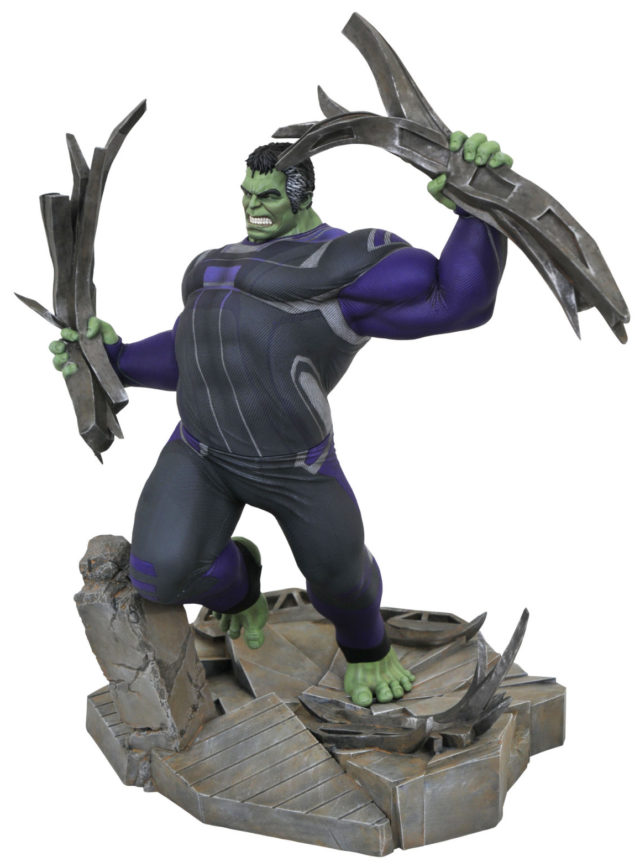 There's also a Deluxe Endgame Hulk Marvel Gallery PVC Statue solicited, although it's priced 20 bucks higher due to the "Deluxe" label and being a beast of a PVC.
I need to really see this Hulk in action in the movie to judge how much I like (or hate) this pajamas-looking jumpsuit on him. While I actually think the pose and head sculpts (with graying hair!) are nice, the costume is really putting me off right now.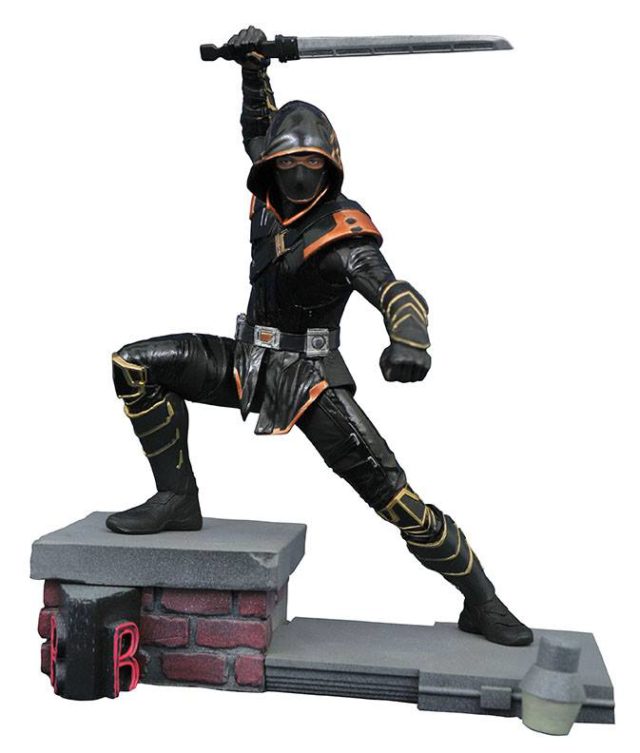 Last, but not least, we've got the only exclusive piece announced to-date in the Diamond Select Toys Endgame Series: GameStop Exclusive Marvel Gallery Ronin! GameStop has had quite a few DST Gallery Exclusives in the past, so seeing them lock up a major movie exclusive isn't a stunning movie.
While I think the jumping pose on the Iron Studios' Ronin BDS is a rare misfire for them, I like this more standard grounded, sword-wielding Ronin a lot more—especially since it's half the price of the Iron Studios BDS and I'm still uncertain that I'll like Hawkeye in this guise.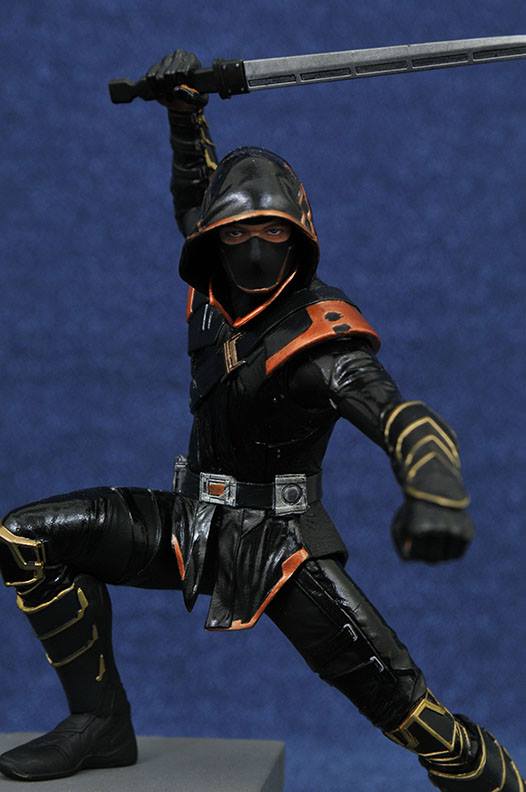 The Ronin Marvel Gallery Statue is now available for pre-order exclusively through the GameStop website, while the rest of the line is up for PO via most online retailers. I have good luck getting my DST statues early through EE—and they offer 10% off and free shipping on all of these—so that's where I've got my LE 3000 Cap ordered already.
Diamond Select fans! What do you think of this first batch of Avengers Endgame statues? Are any of these going to be keepers for you, and which characters do you hope to see in the expanding Gallery and Premier series for the movie?
The post Diamond Select Avengers Endgame Statues! Marvel Gallery & Premier Collection! appeared first on Marvel Toy News.