Gecco presents the next gruesome Killer in their Dead By Daylight 1/6th scale statue series: The Hillybilly! Releasing in September/Ocotber 2020, this chainsaw-wielding freak is now available for pre-order through Gecco Direct priced at $359.99.
This high-mobility Killer puts Survivors into critical condition with a single blow of his deadly chainsaw. The base is made in the image of the "Coldwind Farm," The Hillbilly's hunting ground. Like all statues in the Dead By Daylight series, The Hillbilly also features light-up LED eyes that can be changed from eerie white to blood red.
The Hillbilly is the third Dead By Daylight statue, following in the footsteps of The Wraith (available now, read out review HERE!) and The Trapper, due out this July/August. Check out new Hillbilly photos in our gallery below!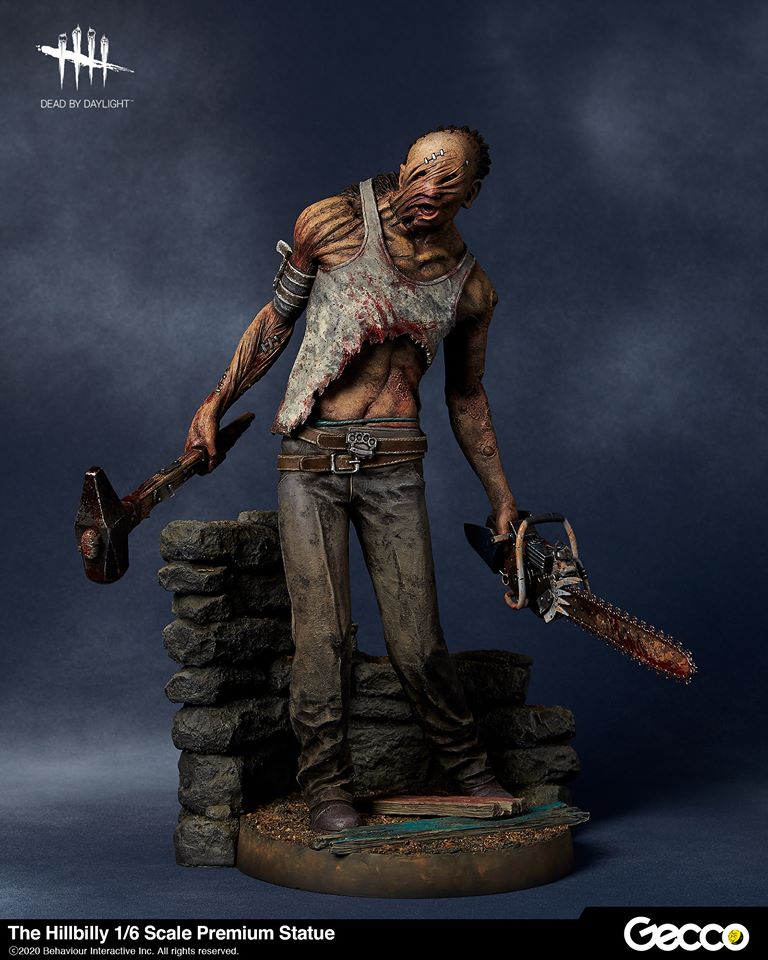 [See image gallery at www.figures.com]
---