The first original Dark Troopers were not combat droids, but cyborg clone troopers, with over 70% of their body parts replaced by mechanical components. The Dark Trooper project saw the human side within them as a weakness, so in its third generation, it created advanced battle droids endowed with a military infantry exoskeleton. Similar to the armor of the Stormtroopers, they carried powerful weaponry with rockets at their feet, with extreme strength and flexibility.
As seen in Star Wars: The Mandalorian, Iron Studios presents the Dark Trooper 1/10 BDS Art Scale Statue! This menacing polystone figure stands 9.4-inches tall and has the option to replace the arms for two combat poses.
Star Wars fans can add the Dark Trooper statue to their collection in the second quarter of 2022 priced at $129.99. Scroll on for more photos!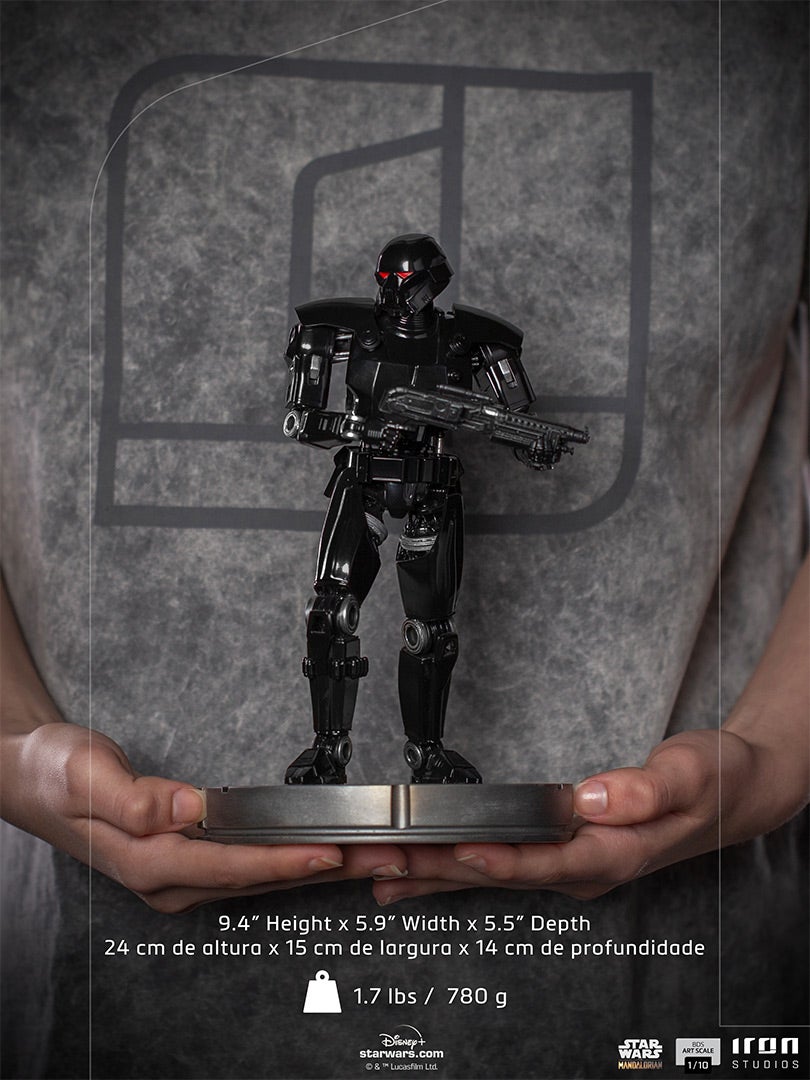 [See image gallery at www.figures.com]
---