Medicom had a big surprise for X-Men collectors last month prior to New York Toy Fair 2019, when they unexpectedly debuted a Jim Lee Cyclops MAFEX 6" figure at the Winter Wonder Fest in Japan. We hadn't heard or seen any new updates about that prototype in over a month, but the blackbird has landed today: the Medicom MAFEX Cyclops Figure has now been fully revealed and is up for order! And this version will definitely be giving Hasbro's a run for its money…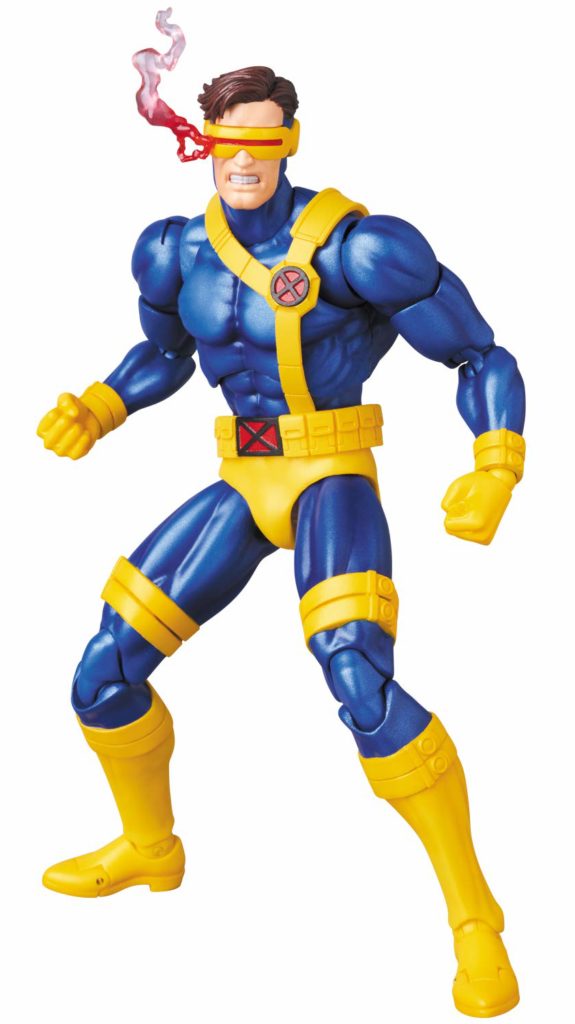 When Medicom Toy premiered their new MAFEX X-Men Cyclops figure in early February, a large number of collectors instantly started lusting after it as an upgrade to the 2017 X-Men Marvel Legends Cyclops. Based off one pre-posed figure from one con without accessories shown, I wasn't ready to throw my hat in just yet, but I definitely saw Medicom Cyclops' potential.
But now that we've seen official hi-res photos with all of the accessories? Yeah—Hasbro better watch out, because this Cyke is a winner!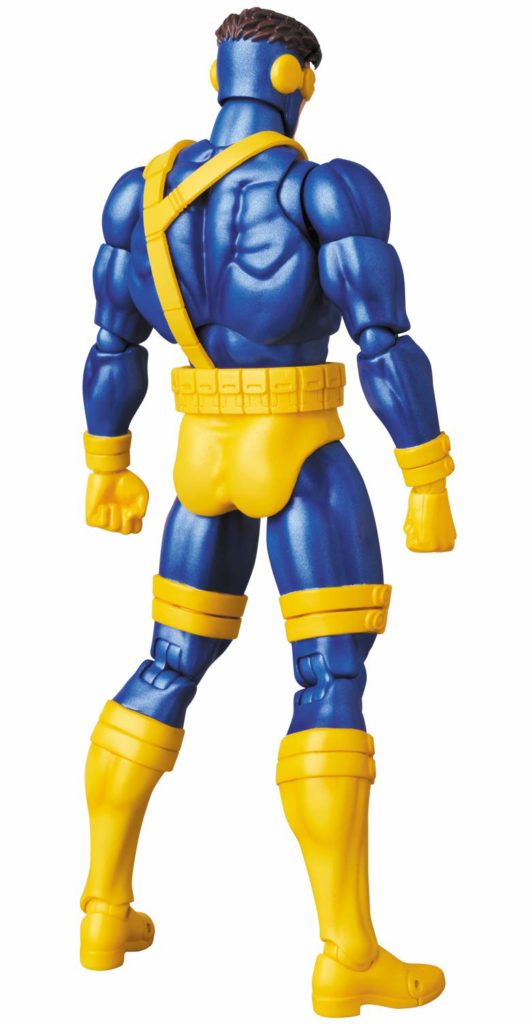 One big advantage that this MAFEX Cyclops has over the ML version is that it's a 100% new, unique sculpt. That means that all those add-on costume bits that tended to be too loose and fall out of place on Hasbro's…? That's not going to happen here, because they're all sculpted into the actual figure instead of being overlays.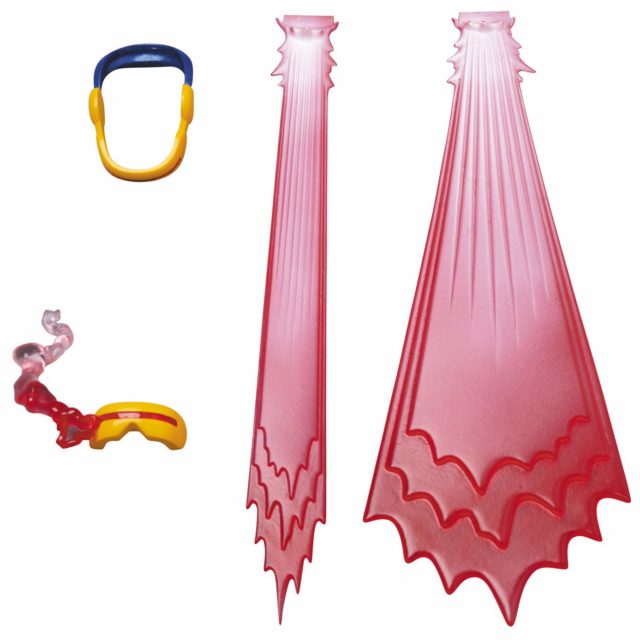 Another condition that favors Medicom over Hasbro is the accessories. Whereas Warlock Series Cyclops got bupkis, MAFEX Cyke is getting some really fun stuff: a smoking visor, a regular visor, a "hanging" (removed) visor, ruby quartz sunglasses, an optic blast effects piece and a full blast effects piece.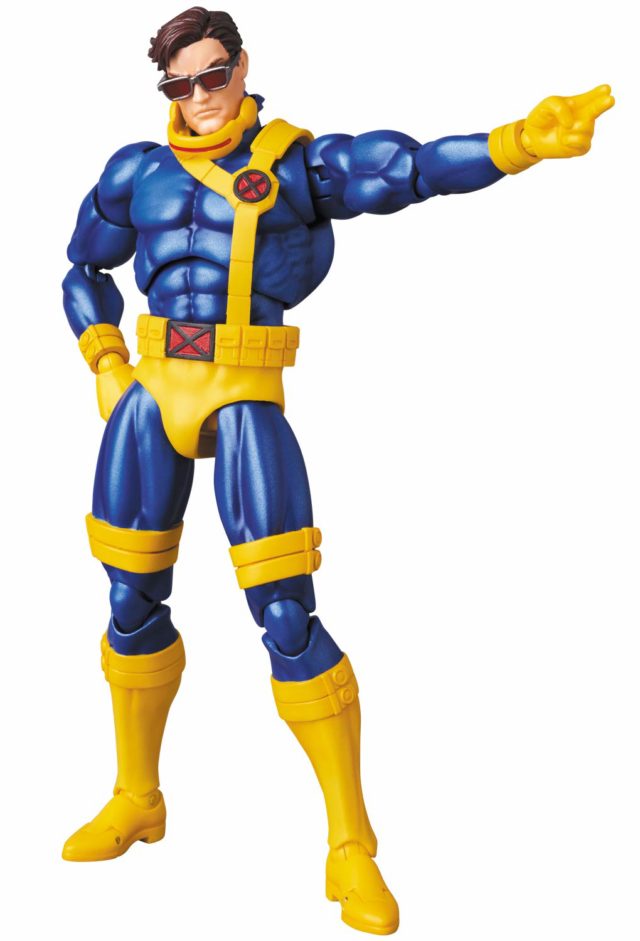 Hasbro will be giving us their first optic blast effects pieces in the Vintage X-Men Series later this year, but I'm really excited about the sunglasses packed-in most of all! I can't remember seeing them done for Cyclops any time in the modern era (although I half feel like Toybiz must have released a figure with them once or twice in some line).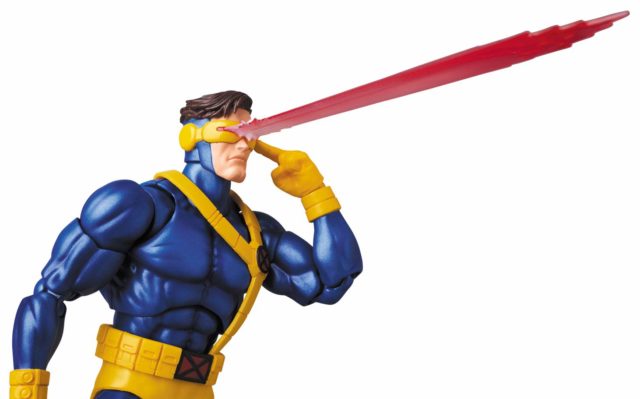 Surprisingly, it's not immediately clear from the official photos exactly how many interchangeable hands this action figure will come with. Only two fists and one pointing left hand are shown in the photos, but that definitely feels a bit sparse for a high-end 6" figure like this one.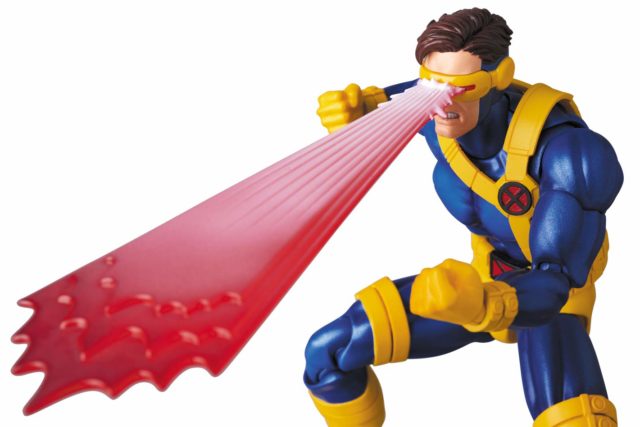 Everything else about the core figure looks outstanding to me. I know some people think that MAFEX articulation is ugly, but I think it's well-integrated Into the perfectly-proportioned body here and looks to give this Cyclops pretty ideal flexibility for whatever action poses make sense for the character.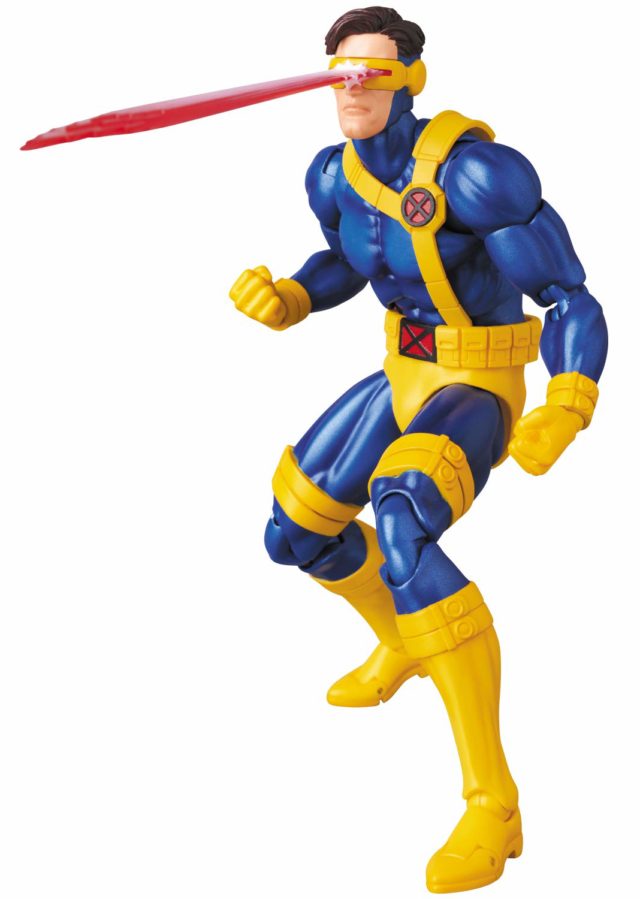 As with all MAFEX Marvel Comics figures, Medicom does not have a license to distribute this figure domestically themselves. If you want Cyke, you'll have to buy him from an importer like BBTS (with an import fee built into the price) or import him from overseas yourself. Cyclops is scheduled to be released in January 2020, so you've got plenty of time to save up for what's a very pricey 6" figure.
With all the accessories and details of their Scott Summers revealed, has Medicom Toy won you over on their premium Cyclops figure? Or are you satisfied with your Hasbro Cyke that has less bells and whistles, but also a quarter of the price-tag of this import-only version?
The post Cyclops MAFEX Figure Official Photos & Pre-Order! (Jim Lee X-Men) appeared first on Marvel Toy News.