Dark Horse Direct and CD Projekt Red are proud to present the Cyberpunk 2077: Militech Spiderbot "Flathead" Statue! Based on the state-of-the-art Militech model MT0D12 "Flathead", this premier replica statue is at the ready for stealth and recon.
This highly detailed replica has working light-emitting diodes (LED's – 3 LR44 Coin Cell Batteries included), including both green environment and red activation indicator lights. Poised over Maelstrom tagged concrete from the streets of Night City, the Spiderbot "Flathead" stands to attention at 10.76" wide by 10" tall. This piece looks as if it could come to life right off your shelf and is primed for its next mission!
Pre-orders are currently open through direct.darkhorse.com, the statue priced at $299.99 with a payment plan available.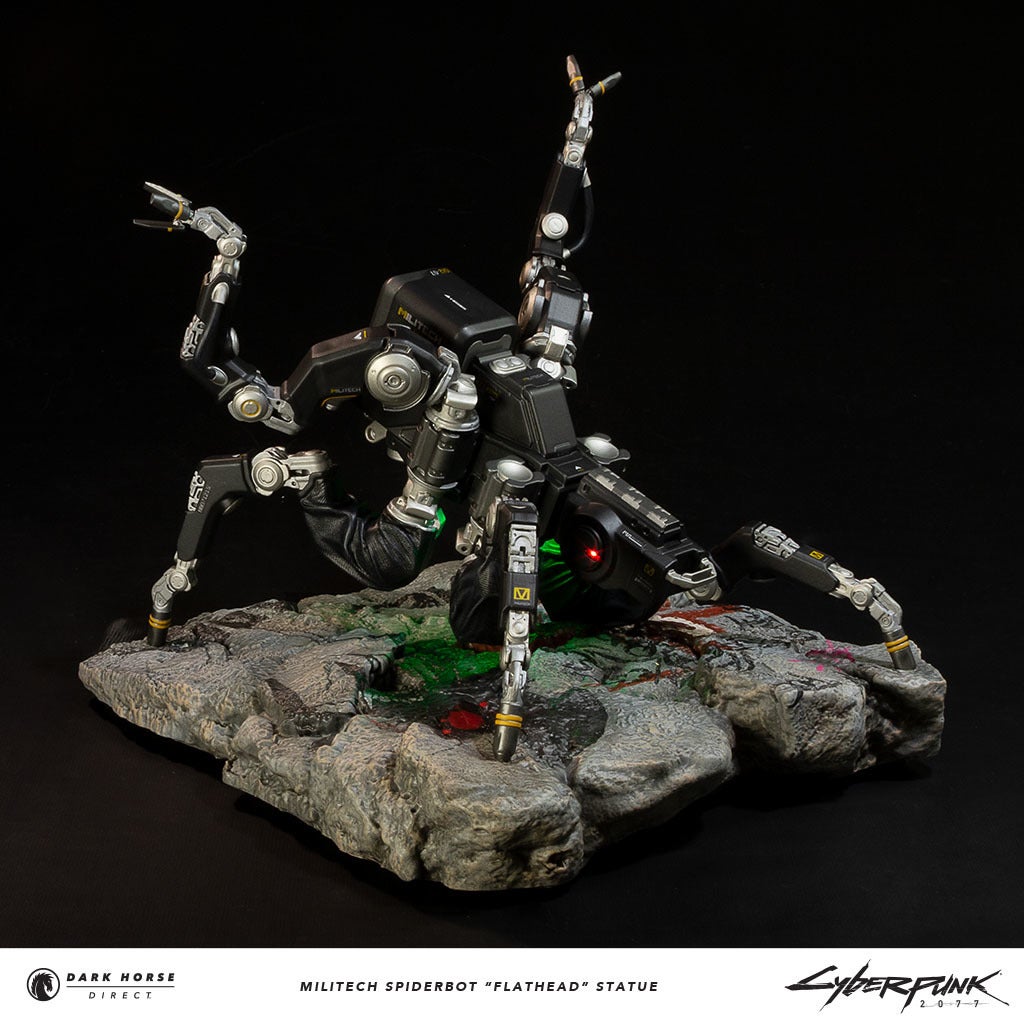 ---