From 1998's Bride of Chucky, Mezco presents bad girl Tiffany as a new Mega Scale 15-inch talking doll!
Tiffany is as deadly as she is beautiful; a perfect mate for Mezco's previously released 15-inch Chucky doll as well as their upcoming 'Good Guy' Chucky doll. Perfectly screen-matched from her bleached-blond hair to her black work boots, Tiffany comes dressed in her bridal gown with "leather" jacket. She comes complete with her TIFF necklace, tattooed décolletage, and lacquered fingernails.
Just as verbose as she was in Bride of Chucky, Tiffany has lots to say. She speaks six phrases direct from the film, activated by a discrete button on her back. Tiffany also features realistic glass-like eyes and nine points of articulation.
Look for Mezco's Bride of Chucky Talking Tiffany September – November 2021 priced at $98.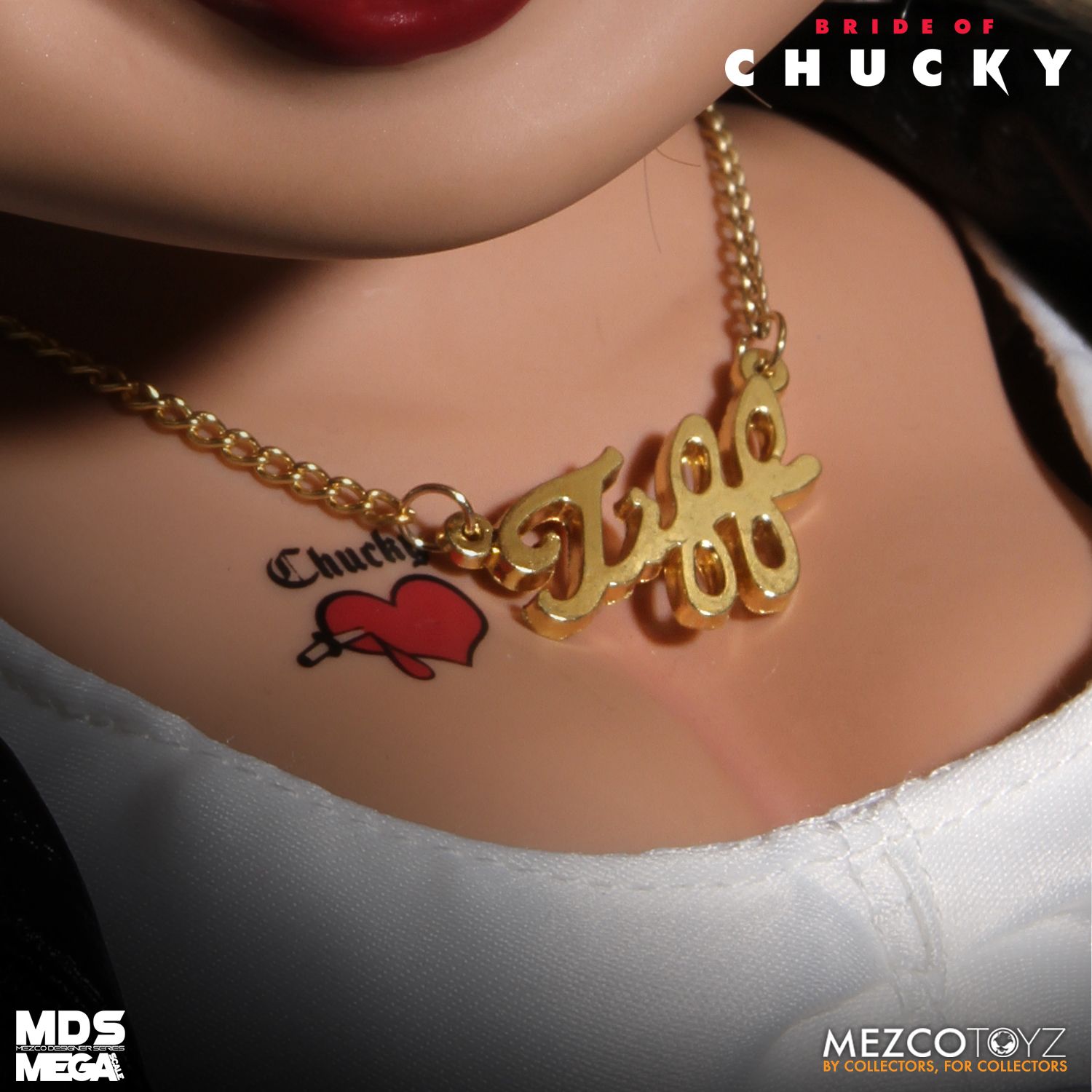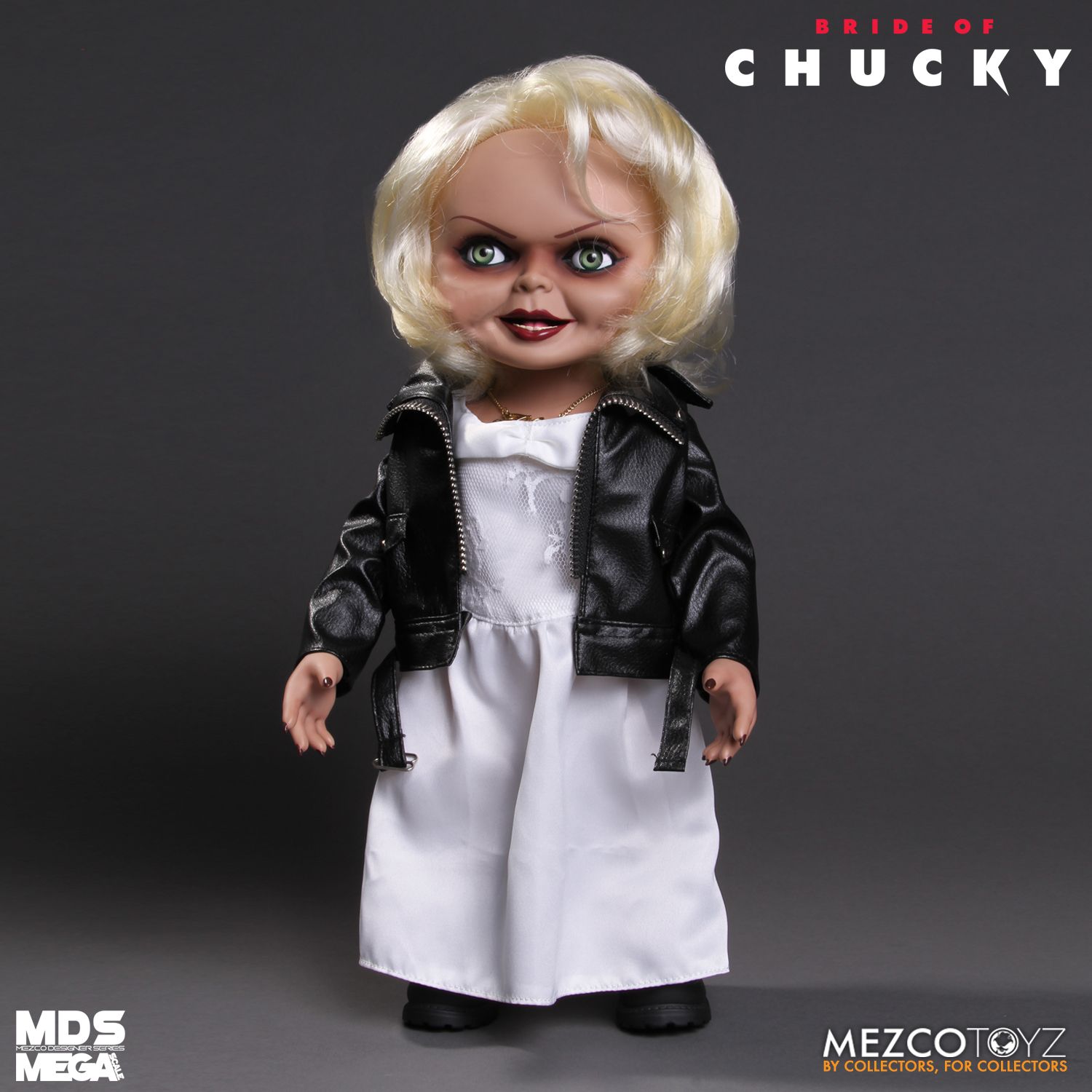 ---