Blizzard is celebrating 20 years of Diablo II with a brand-new collector's bust.
Blizzard sculptors have completed a months-long ritual to seal Diablo himself within this new collector's bust. Standing 10-inches tall, the polystone bust depicts the Prime Evil in exquisite detail.
The new bust is priced at $139.99 and i8s available for preorder exclusively through the Blizzard Gear Store. It is expected to ship this Fall.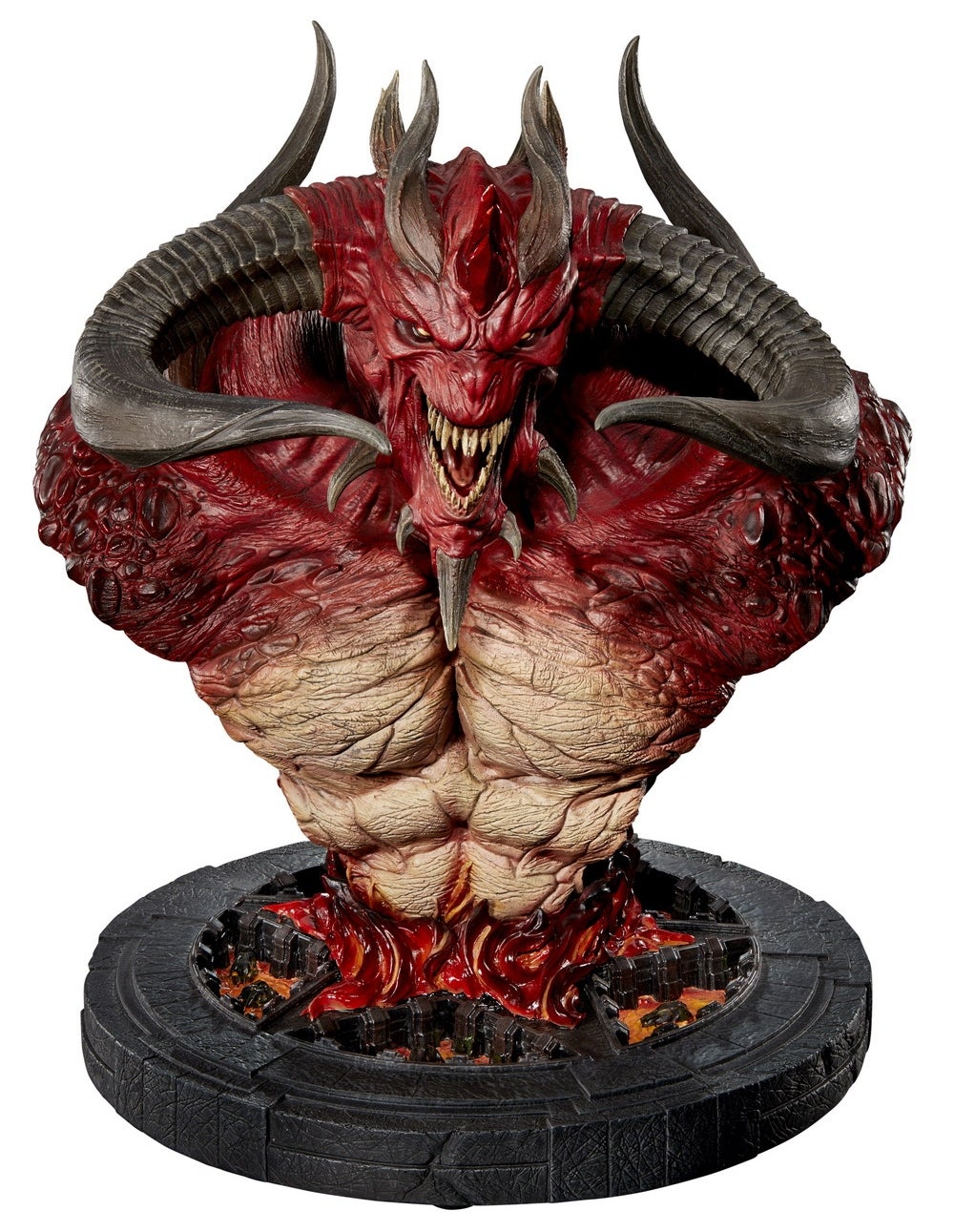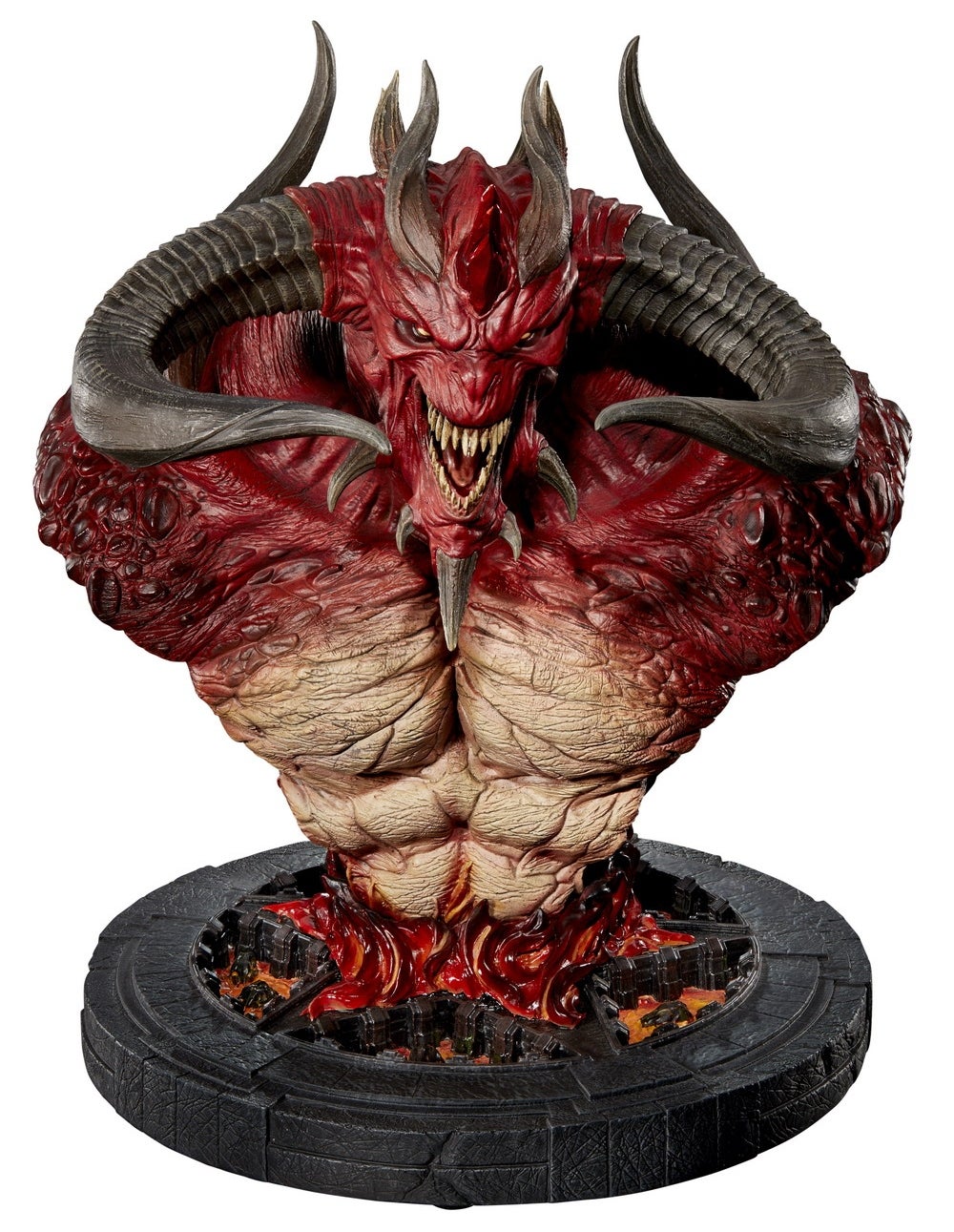 [See image gallery at www.figures.com]
---