Bandai Namco Collectibles (DBA Bluefin), the leading North American distributor of toys, collectibles, and hobby merchandise from Japan, Hong Kong and more, has announced a new exclusive partnership with Japan based company, Kawada Co., Ltd., makers of the popular micro construction brick product line, Nanoblock.
Bluefin will become the official, exclusive distributor in the U.S. and Canada on April 1st, 2021. At that time, Bluefin will fully support the brand with various marketing and sales initiatives as well as offer all new and existing Nanoblock items to its customers.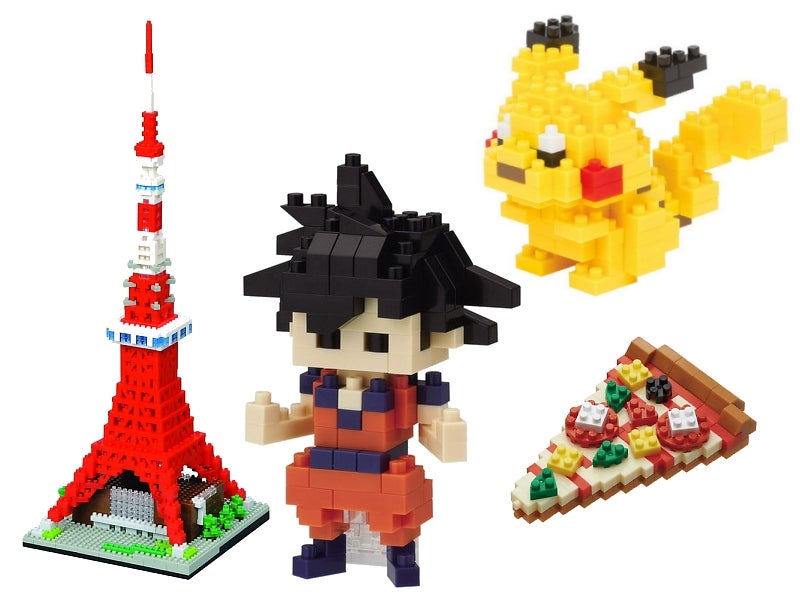 Nanoblock is the original micro-sized building block. It offers a greater challenge, sophistication, and detail than any other building block system by way of its 4mmx4mmx5mm brick. Each building set is manufactured with great precision and tolerances, allowing hobbyists' a fun and engaging building experience. Fans can build ornate and incredibly detailed licensed and non-licensed characters, buildings and more across a variety of product lines – all of which offer unique features, difficulties, price-points and more.
"Nanoblock presents a great opportunity for us to offer our customers even more great collectible products by way of their user-friendly, highly detailed and precise building block product lines," said Steve Fujimura, President and CEO of Bandai Namco Collectibles (Bluefin). "Over the last 15 years we have enjoyed great success with our Bandai Hobby brand in the construction category and now with Nanoblock we can grow that even further and introduce this great product line to even more hobbyists around the world."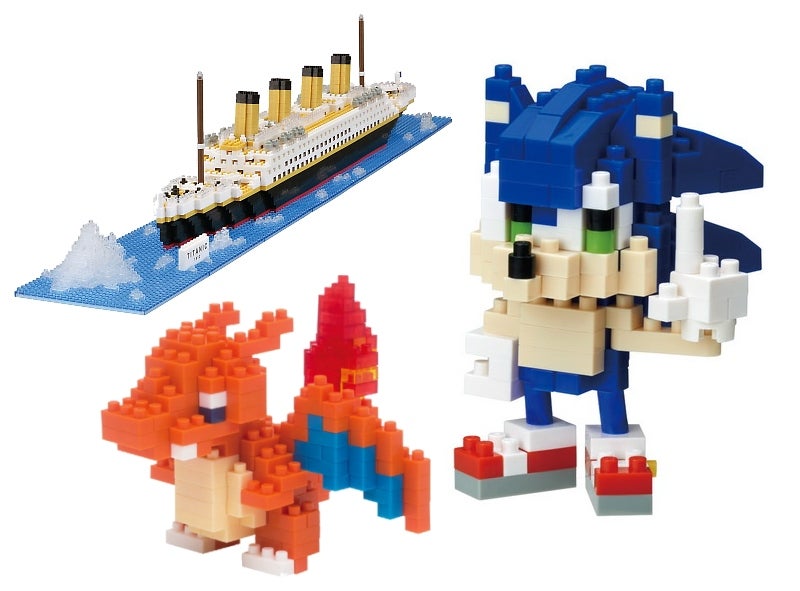 Bluefin will focus on importing and distributing five main product lines:
Nanoblock (NB) – SRP: $80-100+ / Difficulty: Advanced (4-5) / Pieces: Over 1,000
Nanoblock Hobby (NBH) – SRP: $30-80 / Difficulty: Intermediate (3) / Pieces: Around 400-800 (Sights to See Series)
Nanoblock Collection (NBC) – SRP: $9-15 / Difficulty: Low (1-2) / Pieces: Around 200-400 (Unlicensed characters such as animals, instruments, food)
Nanoblock Pokemon (NBPM) – SRP: $12 / Difficulty: Low (1-3) / Pieces: Around 100-300 (Line strictly dedicated to Pokemon)
Nanoblock Character (NBCC) – SRP: $12 / Difficulty: Low (1-3) / Pieces: Around 200-300 (Licensed characters such as Dragon Ball Z, Sonic, One Piece, etc.)
Distribution of licensed goods for anime (Dragon Ball) and gaming (Sonic and Crash Bandicoot) is one of Bluefin's strong points. The company is eager to introduce these lines to its retail partners and open up a new world of collectible, construction-based toys to end-consumers.
[See image gallery at www.figures.com]
---