NEWS FROM THE FRONT
Super excited about the upcoming Kentuckian GI Joe Toy Expo, coming up next Saturday, July 20th, in Louisville, KY. Will be our FOURTH year attending the show, and we love attending! This show always has a great selection of vintage and new, small and large scale figures. I may even find a missing piece to add to my collection too!
For more information, click HERE for the website, and HERE for the Facebook page…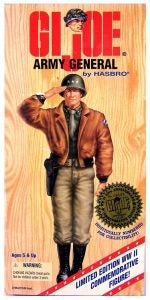 BLAST FROM THE PAST
Army General (Target Exclusive)
Released in 1996 as a Target Limited Edition commemorating the 50th Anniversary of WWII, this set includes: Joseph Colton head on Hall of Fame style body; Leather jacket; Dark brown shirt; Tan trousers; Tan tie; Web belt; Pistol w/holster; Canteen & cover; Helmet with 3-star insignia; Boots; Backpack radio; Dog tags
BUY NOW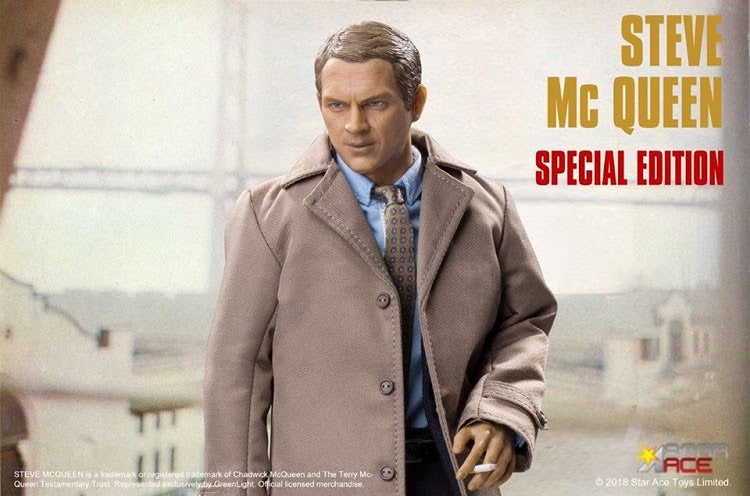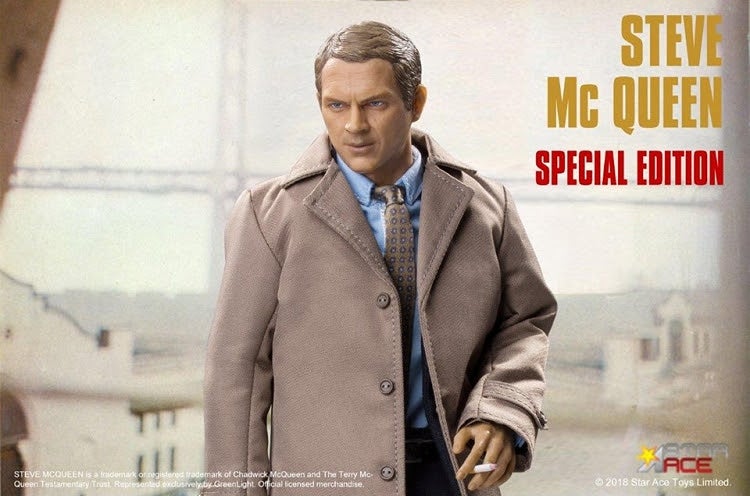 WEEKLY SPECIAL
Detective Outfit Set
On Sale for $47.99 (Save 20%)!
Set features: Dress Shirt, Trousers, Tie, Dress Coat, and Trench Coat
NOTE: figure, shoes, cigarette, and weapon not included (display only).
Click HERE for details.
Offer Expires: July 17th, 2019 at 6:00 pm (central). Cannot be combined with any other special or discounted pricing. Sorry – No Backorders or Rainchecks.
---
NEW PRODUCTS ANNOUNCED!
JX Toys US Army Air Force Female Officer Peggy
SW Toys Redfield 2.0 Figure Set
SooSoo Toys Hero Lawyer
Vicky Secret Toys The White Wolf Outfit & Head Sculpt Set
Asmus Toys Gandalf the Grey (Crown Series)
Toys Power Elite Troops of Qin Empire (Red or Black Uniform)
Toys Power Elite Troops of Qin Empire (Terra Cotta)
COO Models Date Masamune (Masterpiece Version)
COO Models Date Masamune (Masterpiece Unique Version)
Firebase Ryan Explorer Satchels (3 New Colors)
Phicen Limited Female Slender Seamless Bodies (2 Bust Sizes)
VOR Toys 'Strong Body' Three Piece Dress Suit Set (Pin Stripe)
Toy Center Female Denim Outfits (2 Color Styles)
Cow Pen Toys Olivia Head Sculpts (Brunette or Black)
Mattsquatch Customs Repro MP5 Sub-Machine Guns (2 Versions)
Mattsquatch Customs TORAK Accessory Set
Mattsquatch Customs Boltcutters (Black)
Mattsquatch Customs Sci-Fi Style Pistols
INCOMING!
Muscle Body Repair Kit
Talker Leg Repair Kit
Talker String Replacement
Star Ace Toys Audrey Hepburn 2.0 (Special Edition)
Star Ace Harry Potter Series Ginny Weasley
Feelwo Toys Metal Park Bench
Mini Times Toys SEAL Team Navy Special Forces HALO Night Ops with Dog
Mini Times Toys CIA Armed Agent
Very Hot 'The Last' Uniform Set
Very Hot US Navy SEAL CQB (Night Ops) Ver. 3.0 Uniform Set
Very Hot US Navy RIVRON Uniform Set
Very Hot US Army Special Forces HALO Uniform Set
Very Hot US Navy Deck Crew Uniform Sets (5 Styles)
Very Hot VF-101 'Grim Reapers' Pilot Uniform Set
Very Hot Sean Head Sculpt
Very Hot 'Don't Cross Me' Head Sculpt
Very Hot VBad Guy #2′ Head Sculpt
Very Hot Jason Head Sculpt
Very Hot Bruce Head Sculpt
Very Hot Basic Male Body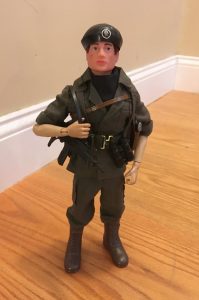 CUSTOM FIGURE OF THE WEEK
Mercenaire by Jay Greenough
Cotswold uniform and gear. Cotswold body with Action Man head. Captain Cosmos beret and Uzi.
---