Entertainment Earth has opened pre-orders for a new Batman prop replica from NECA: Nightwing's Escrima Stick as seen in Batman Arkham Knight.
This exact replica of Nightwing's signature Escrima Stick was created directly from the digital files used in Batman: Arkham City. It features signature LED lights and a vibration to simulate the in-game "electrical pulse" that makes it such a powerful weapon. The replica measures 12-inches retracted, and springs open to 18-inches. Batteries not included.
This prop replica is priced at $34.99 and is scheduled to release this June.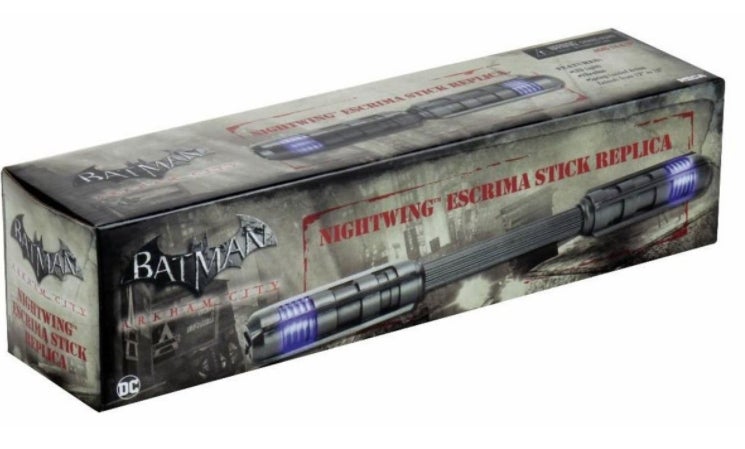 ---