Factory Entertainment follows up their Aquaman movie trident (see our story HERE) with a prop replica of Black Manta's knife. This 14-inch prop replica features an engraved manta symbol on the high carbon steel weathered blade, a brass guard and pommel, and a buffalo leather-wrapped handle. Also included is a buffalo leather-wrapped iron sheath, which features a brass belt clip.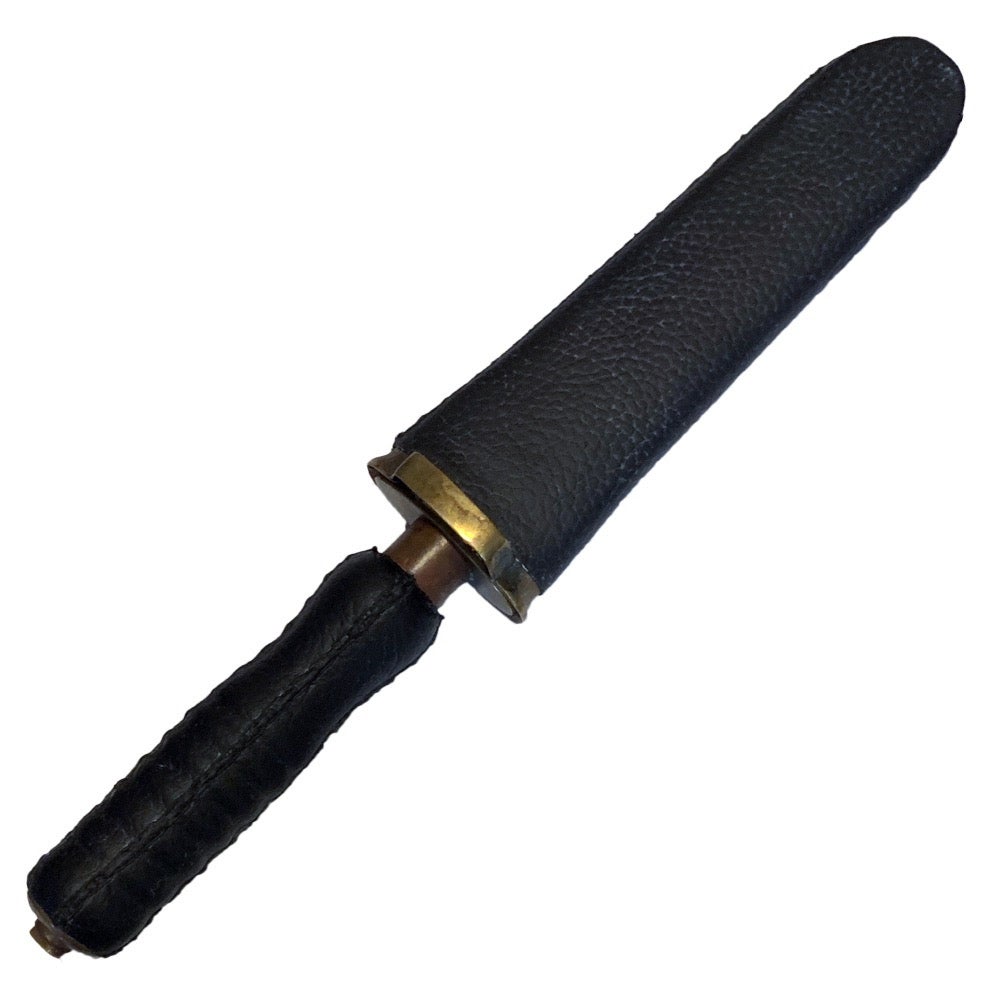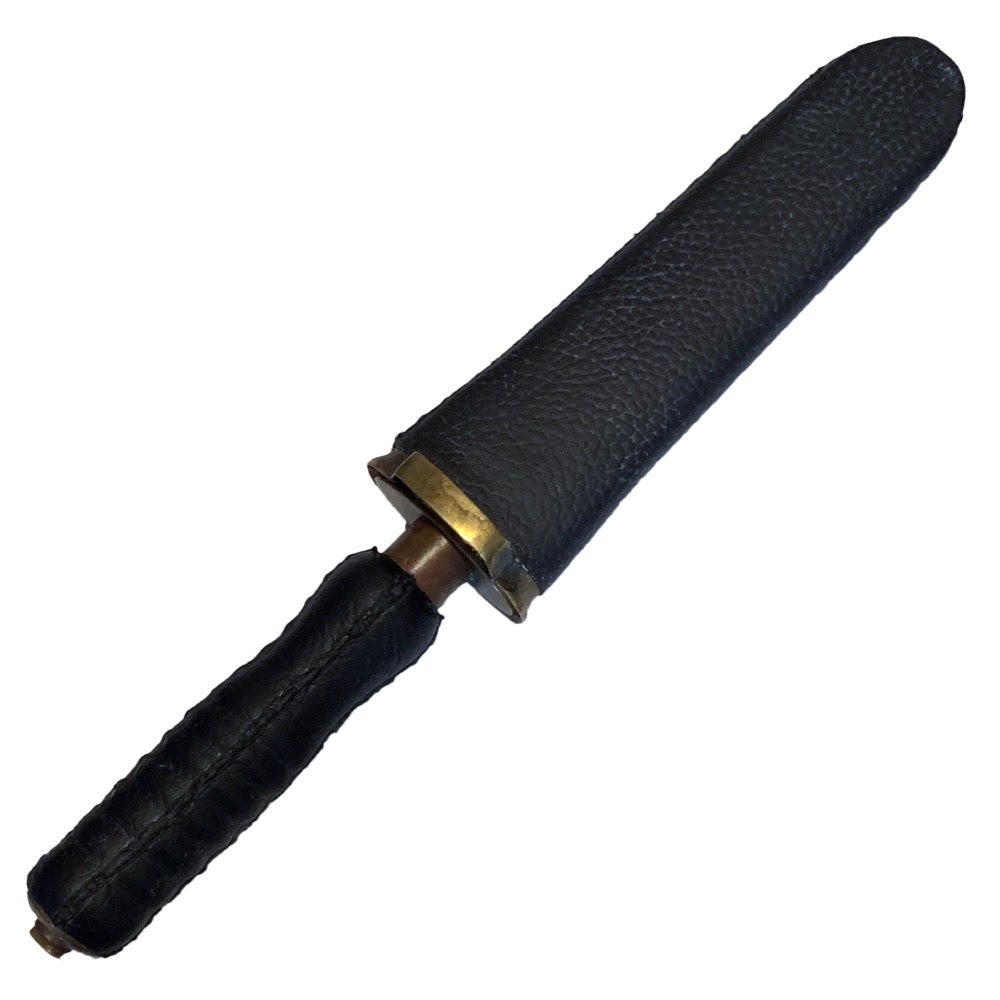 Each Manta knife prop replica comes in collector packaging and includes a numbered certificate of authenticity.
Scheduled for release this Summer, the Black Manta Knife Prop Replica is priced at $269.99. For a limited time, however, all Aquaman Manta Knife Replicas ordered through FactoryEnt.com will receive discounted pricing of $244.99 each! Discount expires March 31st. Payment plans are available.
---