Now this is pretty funny (if you have a twisted sense of humor like me). MONDO has teamed up with artist Alex Pardee on an exclusive version of his new vinyl figure called FUTURE ME.
Beginning its "life" as an original illustration by Pardee, Rocom Toys then took the artwork to the next level, turning the character into a 9-inch collectible soft vinyl toy. "A dark comedic look at what the future holds", FUTURE ME is a great (and crazy) combination of a lifelong love of both horror and action figures that Pardee and Rocom share.
The FUTURE ME Vinyl Figure (Toxic Glow Variant) is priced at $100 and limited to only 100 pieces. Get your dark humor on at mondoshop.com.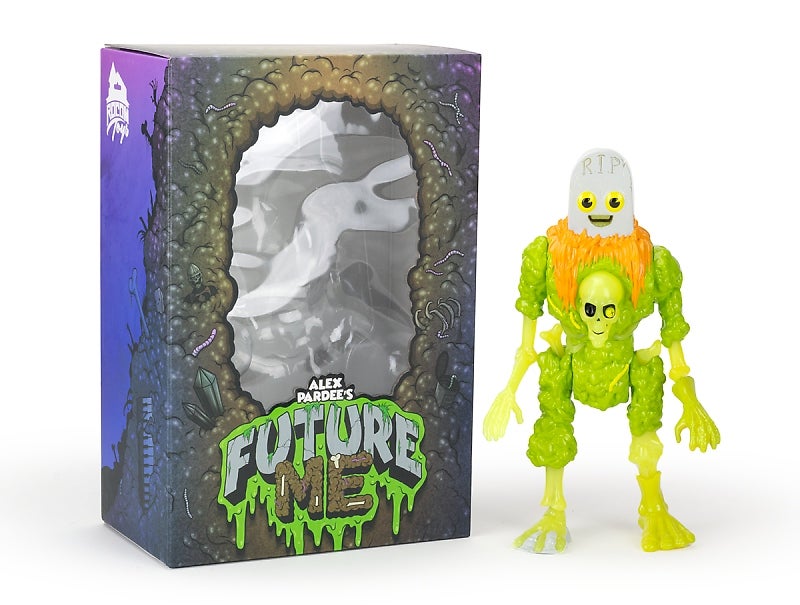 ---