I truly believe that it was The Rembrandts' song "I'll Be There For You" that catapulted FRIENDS into the stratosphere of being a smash hit television series. Like any catchy jingle, the opening snippet managed to encapsulate the entire spirit of the show, all while creating an earworm that audiences wouldn't soon forget. Heck, I dare you to listen to that song TODAY and tell me you don't think of FRIENDS. That my friend – pun intended – is good advertising.
The rest of the NBC sitcom's long-running success (September 22, 1994, to May 6, 2004; a total of ten seasons) had to do with a solid cast. Viewers (myself included) related to this group of social misfits. We wanted our lives to be like theirs: fun and engaging in a big city setting. That initial spark of love is what we all look fondly back on.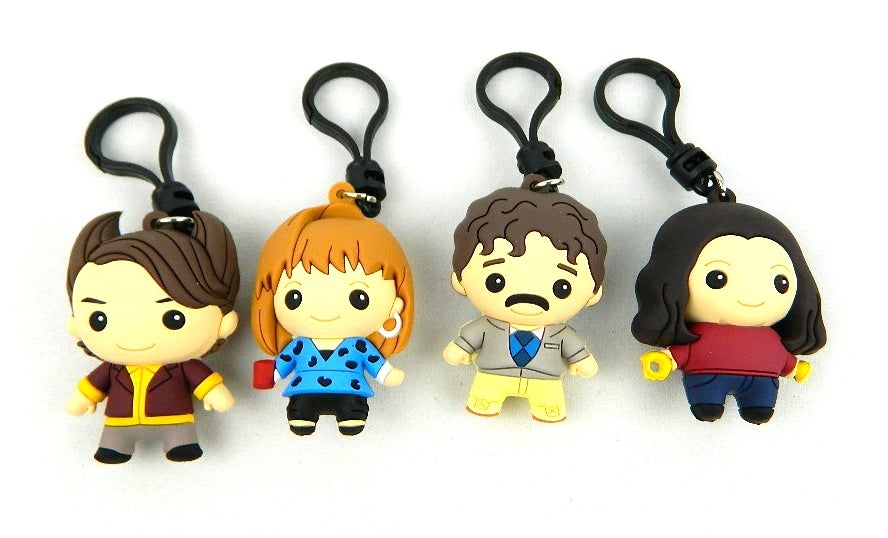 The show lost me when FRIENDS started hooking everyone up within the group. Ross losing his monkey and starting to date Rachel was the beginning of the end for me. Gone was Ross' mostly boyish, geekish charm. My favorite FRIENDS comedy duo – Chandler and Joey – could only carry the show so long before even they stopped being roommates… and thus funny. The dynamic was gone. Phoebe was a blast for a long while, her "Smelly Cat" song being almost as memorable as "I'll Be There For You". Alas, even she fell prey to the marriage bug.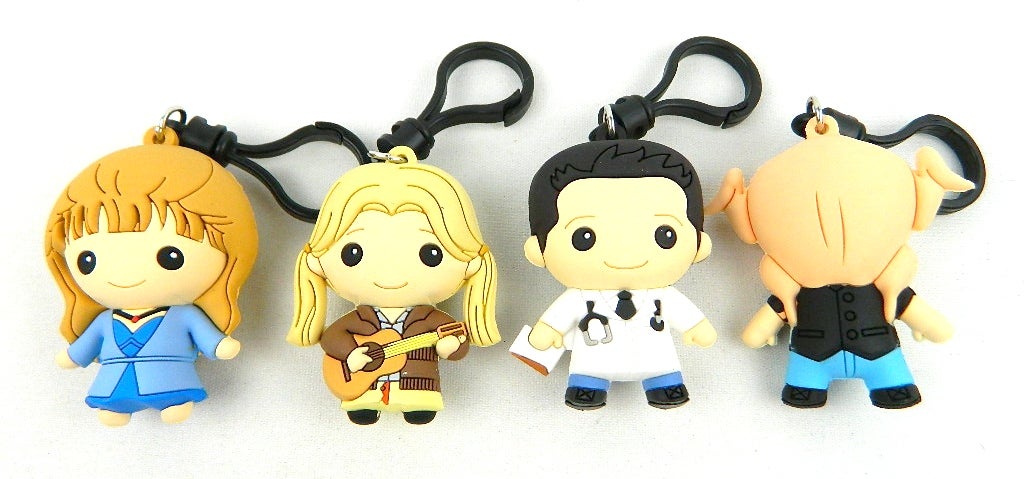 But I digress. Despite my preferring the early seasons of FRIENDS, the show remains a cult classic series for millions. Continuing to tap that popularity, Monogram has released their second series of FRIENDS figural bag clips.
I'm not a FRIENDS expert by any means, so I'll just rundown the list of the 9 core characters you'll be collecting. These include:
Rachel from the '80s
Monica from the '80s
Ross from the '80s
Chandler from the '80s
Phoebe with Guitar
Fountain
Dr. Drake Ramoray
Turkey Joey
Ursula Buffay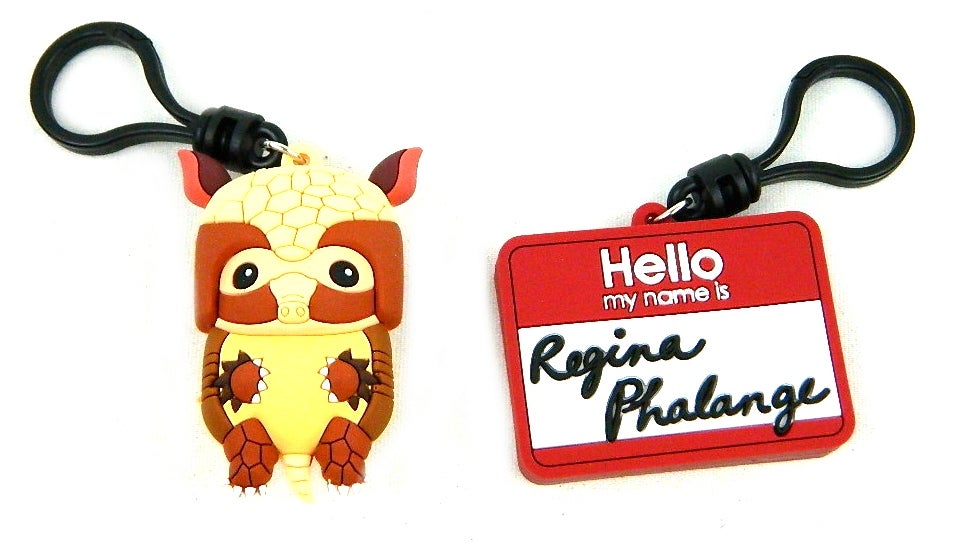 For true completists, there are of course the two ultra-rare chase figures: the Holiday Armadillo (WTH?!) and Regina Phalange Name Tag.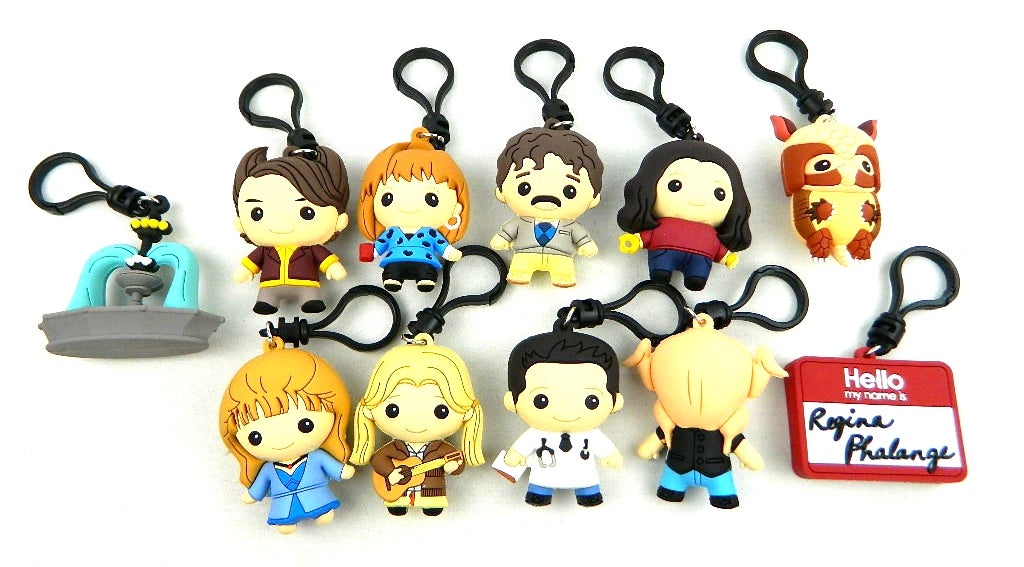 This is a pretty deep dive series, sure to please die-hard FRIENDS fans. Aside from the iconic fountain, my personal memories on these character choices runs hazy. I recall Dr. Drake Ramoray as being Joey's soap opera persona, and Turkey Joey is absolutely hilarious. You can tell I was a big fan of Joey's character.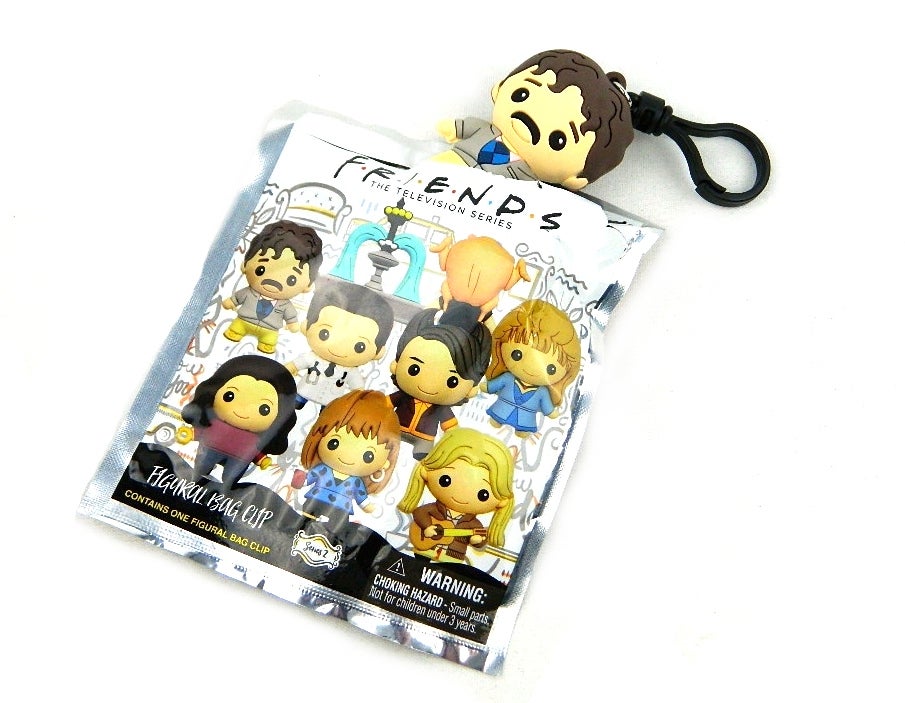 Shipping this month, Monogram's Friends Series 2 Figural Bag Clips are available for order as an entire case through EntertainmentEarth.com. You are guaranteed two complete sets of the nine core figures, plus the two chase, along with four random spares.
For those that want to test their luck with the solo blind bags, Friends Series 2 Figural Bag Clips will be available soon at BoxLunch, Hot Topic, and Sheetz!
Scroll on for more photos!
-Review and Photos by Jeff Saylor
-Review Samples Courtesy of Monogram
We are committed to finding, researching, and recommending the best action figures and collectibles. We earn commissions from purchases you make using the retail links in our product reviews. Learn more about how this works.
[See image gallery at www.figures.com]
---