Monogram presents their new collection of Pixar Alien Remix blind bags! This fun assortment features Toy Story's Pizza Planet Alien residents dressed up like classic Pixar characters, such as Mr. Incredible, Merida, Wall-E, Buzz, Woody, Lotso Bear, and more! These blind bags are coming very soon to Hot Topic!
Check out the video below for a closer look!
Fans can follow Monogram on YouTube, Facebook, Twitter, and Instagram!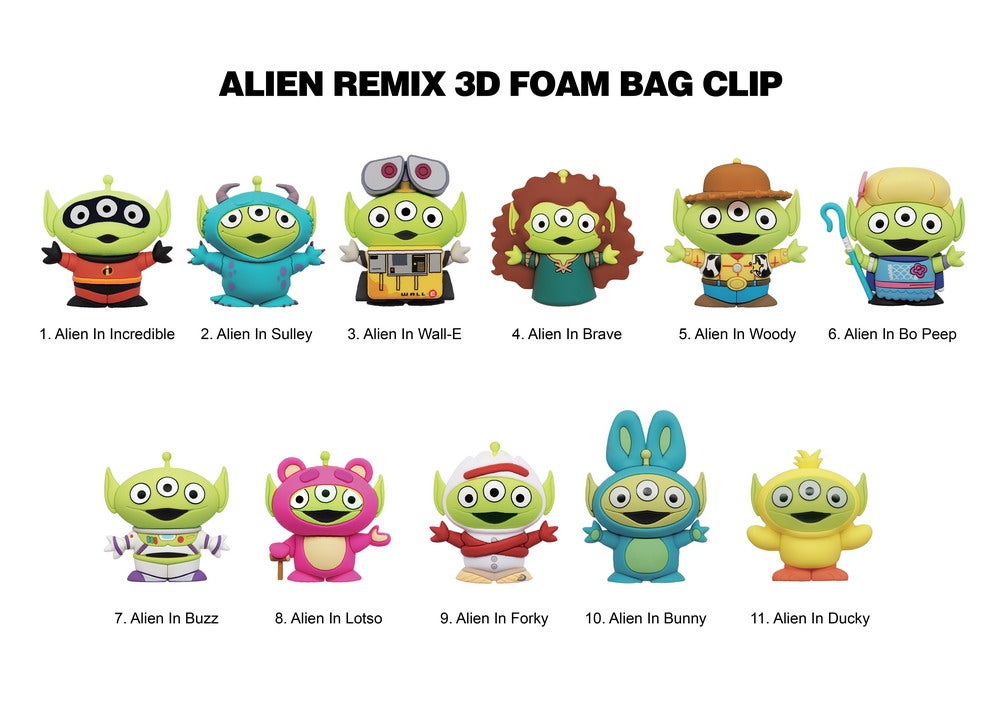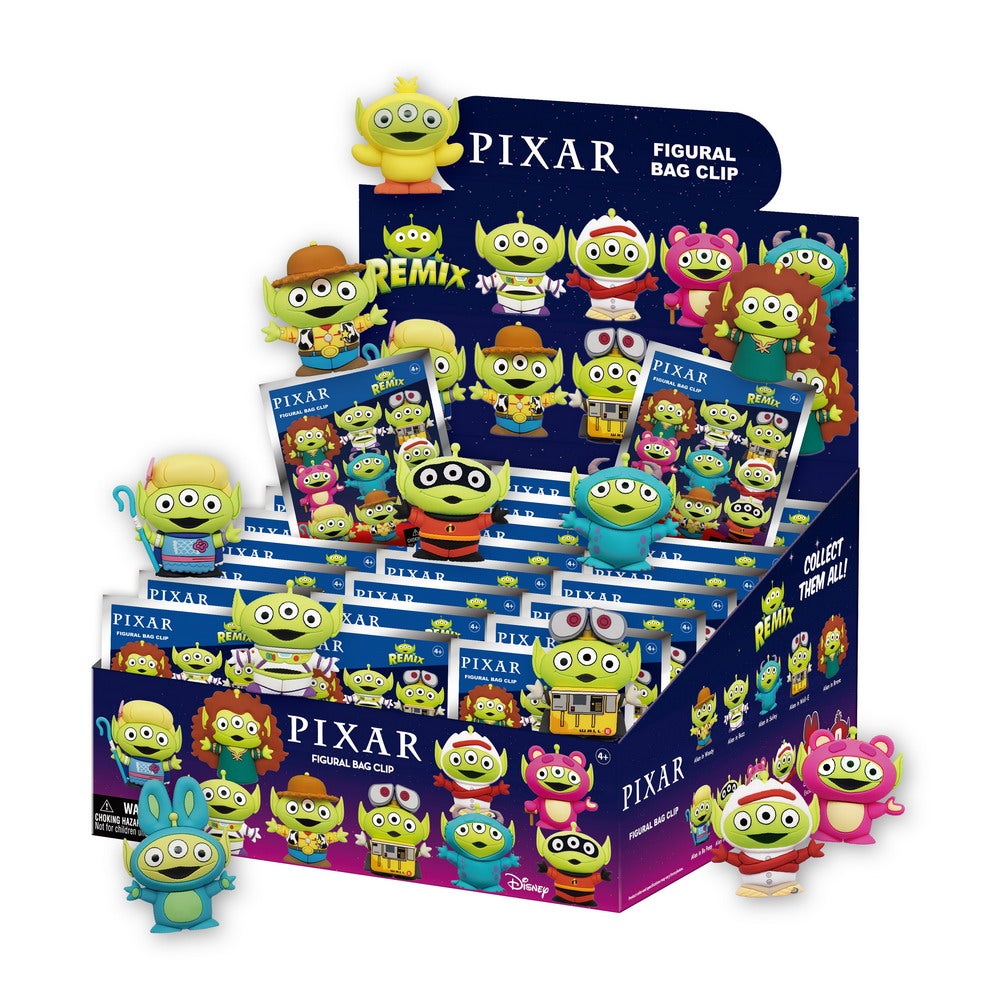 ---