When we made it all the way to the week of SDCC 2019 with every single Marvel Legends figure shown at Toy Fair up for PO except for the non-Fan Channel 80th Anniversary Series, it didn't take a psychic to prophesy that they were being held onto for a grand Comic Con launch. And so it has come to pass: the Marvel Legends 80 Years series is now up for order online—including the Colossus vs. Juggeraut pack, the Amazon Exclusive Peggy Carter and Captain America set, and more!
Quick Links to Every Figure:
Peggy Carter & Captain America ► 
Colossus & Juggernaut  ►
Thor ►
Iron Man ►
Hela & Executioner ►
Grandmaster & Korg ►
Ghost & Luis ►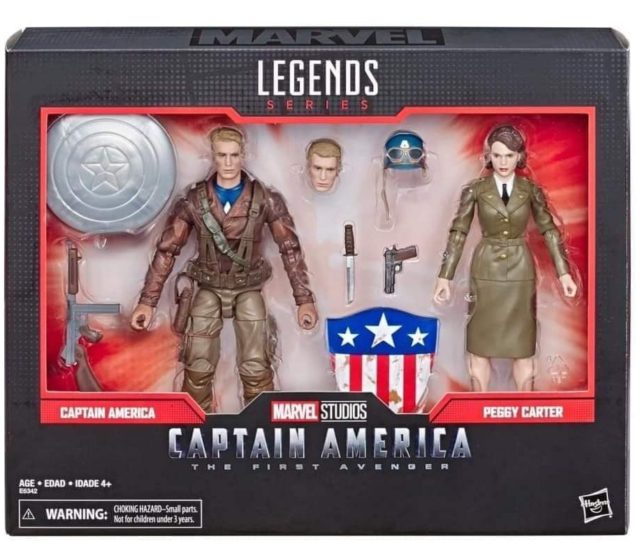 We've know since February that Hasbro was targeting August 2019 as the rollout month for the bulk of the 80 Years of Marvel Series—but what we did not know was how close to the wire the pre-orders would be opening up before that release date!
With just two weeks to go until the official launch of the series, Hasbro is now allowing retailers to officially take orders for the assortment. Can't remember what all is included? Let's review!
First, we've got a two-pack that I think may have the most "mainstream" appeal of anything here: the Amazon Exclusive Marvel Legends Peggy Carter and Captain America two-pack from "The First Avenger".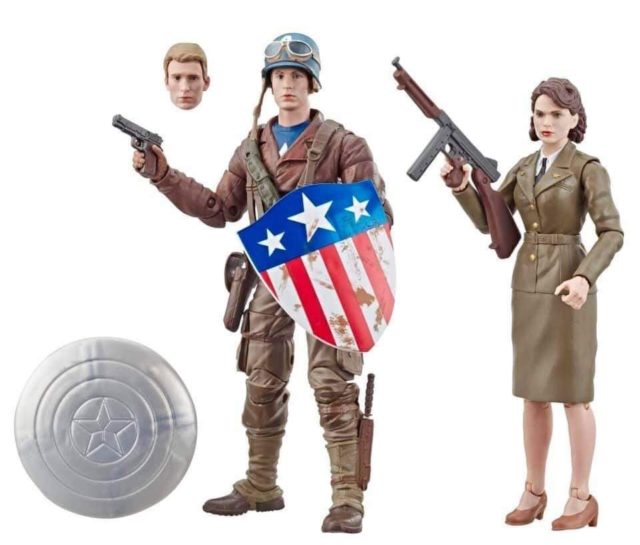 Peggy Carter has a voracious following of fans, and they are definitely hungry for a super-articulated 6" Peggy. While this may not be the red-hat version many fans would prefer, I think this movie-based Peggy will be grabbed up lightning-fast nonetheless.
The Captain America from this set is no slouch either, as it's a totally different version of Cap than we're accustomed to getting. But make no mistake: Peggy Carter is the headliner for this pack.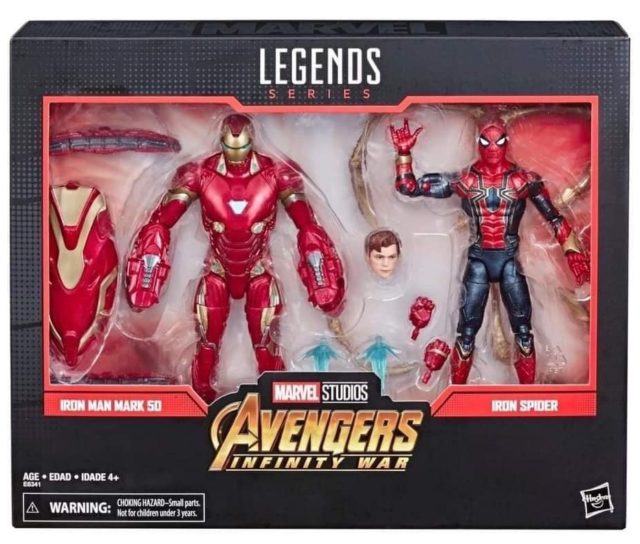 Also in exclusive two-pack world, we've got Infinity War Iron Man Mark 50 and Iron Spider Spider-Man. This set is a bit of a make-good for both characters, as their 2018 figures underwhelmed somewhat.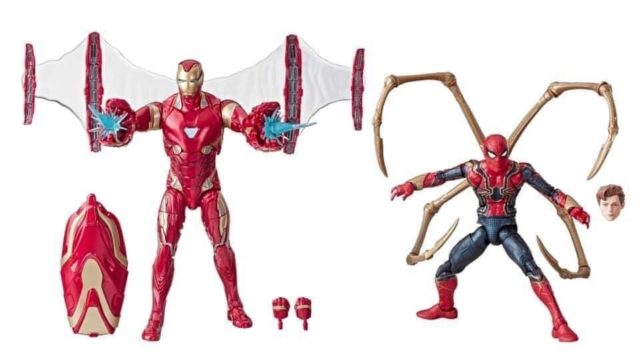 One year of extra development time and an assortment of additional accessories mean these versions are as superior to last year's as you would expect. This two-pack is a Target exclusive, although I've heard Target may not open this duo up for POs until July 21st.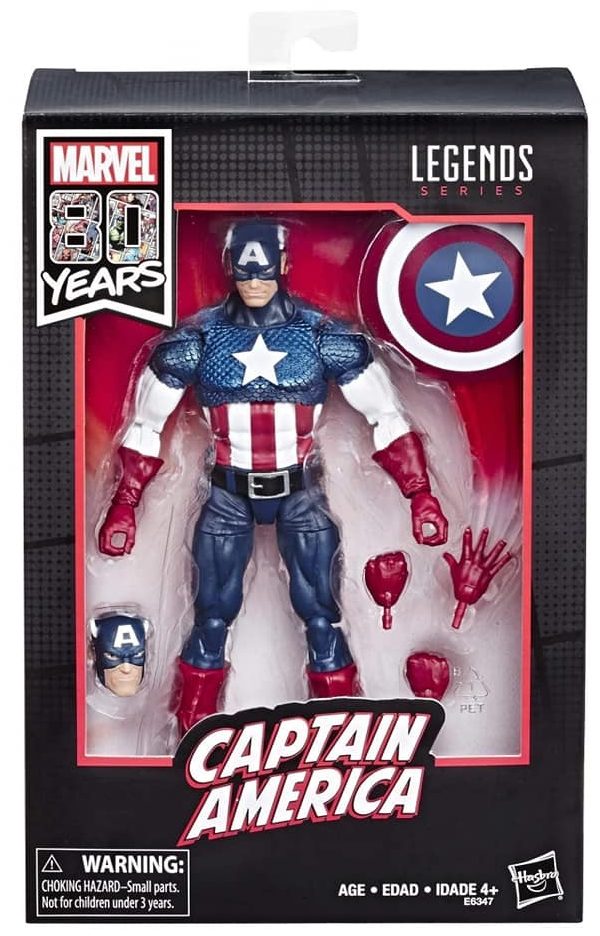 he last store exclusive is a single-packed classic Captain America comic-based figure coming to Walmart. It looks really nice and features the "swoosh" shield-throwing effect that I love so much, but I don't think it's quite an enticing as some of the other stuff in this wave.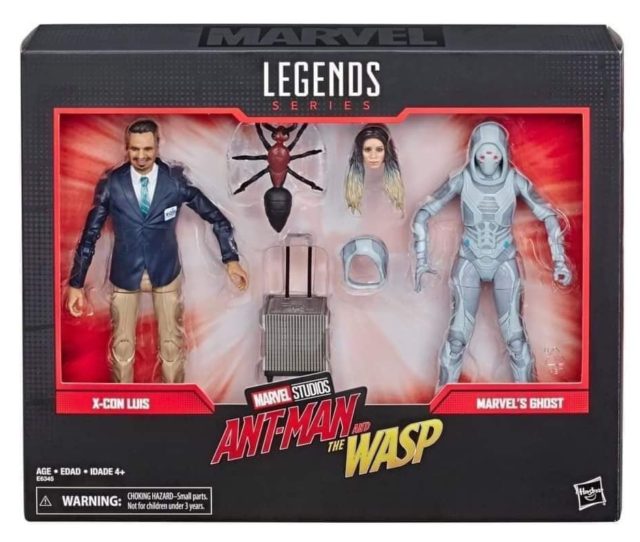 Moving on to mass-release items, we've still got four two-packs and a pair of individual figures to discuss. Hasbro really went all-out with this line! From the Ant-Man and The Wasp movie, we get the extremely unlikely duo of Ghost and… Scott Lang's friend Luis. (Seriously!)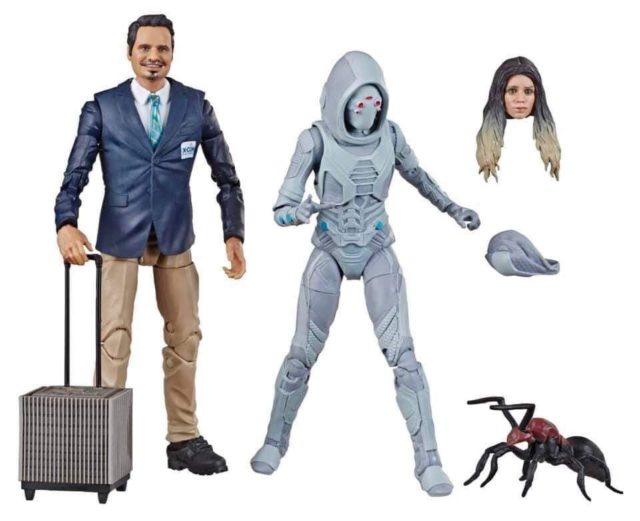 Luis is a fan-favorite character, so I can't scoff at him getting an action figure in a collector's line, but man—I'm still surprised he's actually happening 5 months after his announcement! Ghost is a 100% new sculpt with an unmasked interchangeable head, and looks terrific. Really nice to see her get her due in ML 6" figure form!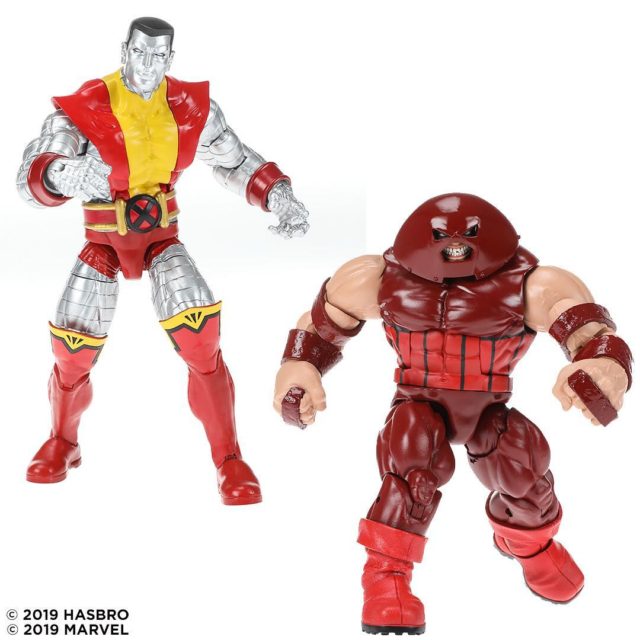 From the classic Chris Claremont Uncanny X-Men comics, it's a proper classic Colossus and a reissue Juggernaut with a new "beaten-up" interchangeable head. This is the Colossus fans have really been asking for for years (sorry 2017 Bearded Colossus), and he's sure to be popular.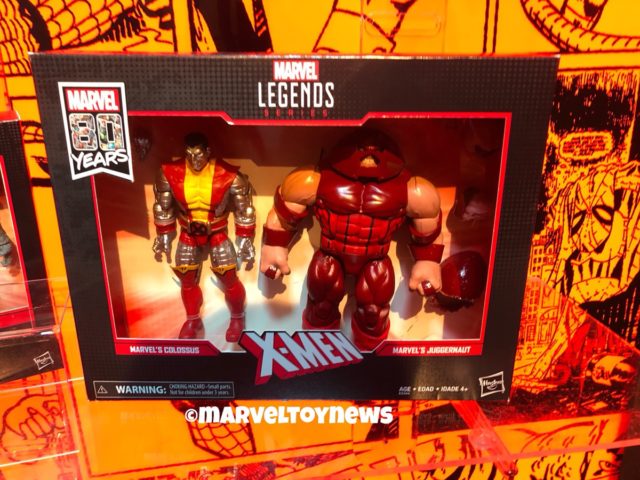 Meanwhile, demand has remained sky-high for the Juggernaut Build-A-Figure from the inaugural X-Men Legends Series, so an updated version is a welcome addition for many. I'm okay with my original Juggs, but I want that Colossus, so I guess Cain is coming home!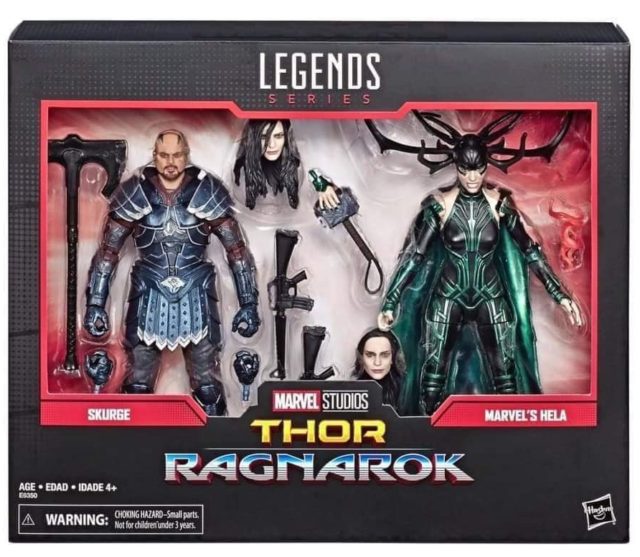 Thor Ragnarok has gotten a healthy treatment from Hasbro, but it's about to get even more love with not one, but TWO new twin-packs coming to mass retail.
Demand was never even close to met for the Hela Legends figure in 2017, but not only is she making a comeback in this set—she's getting three massively improved Cate Blanchett portraits! I am blown away by all the goodies Hasbro packed in with Hela, even including a Mjolnir-stopping hand.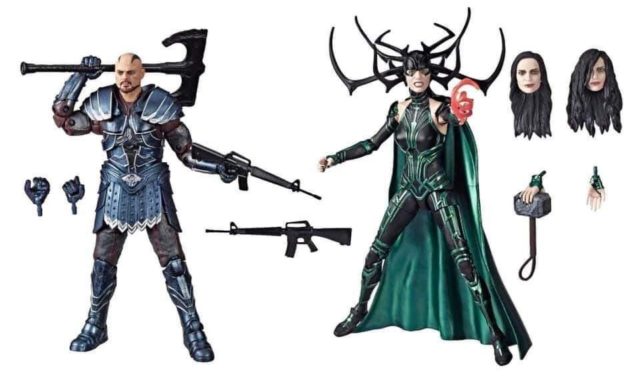 A brand-new Executioner figure is paired with Hela, and he's got interchangeable hands, his iconic axe, and the much-loved duo of "Des" and "Troy" the machine guns. Wonderful stuff.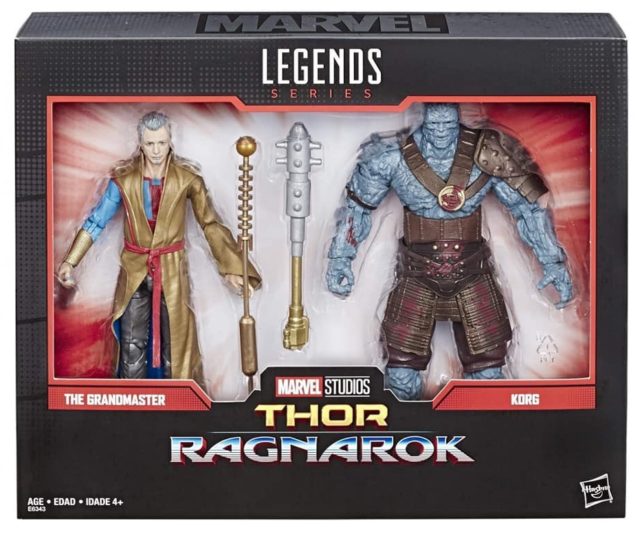 The other two-pack from Ragnarok has the potential to be a bit of a slow seller depending on how many have been produced, as it pairs the first-ever 6" Korg figures with the serious, non-SDCC version of the Grandmaster.
Korg was a fun character that a lot of folks loved—and Jeff Goldblum is always beloved—but I'm unsure how well this particular set will fare sales-wise.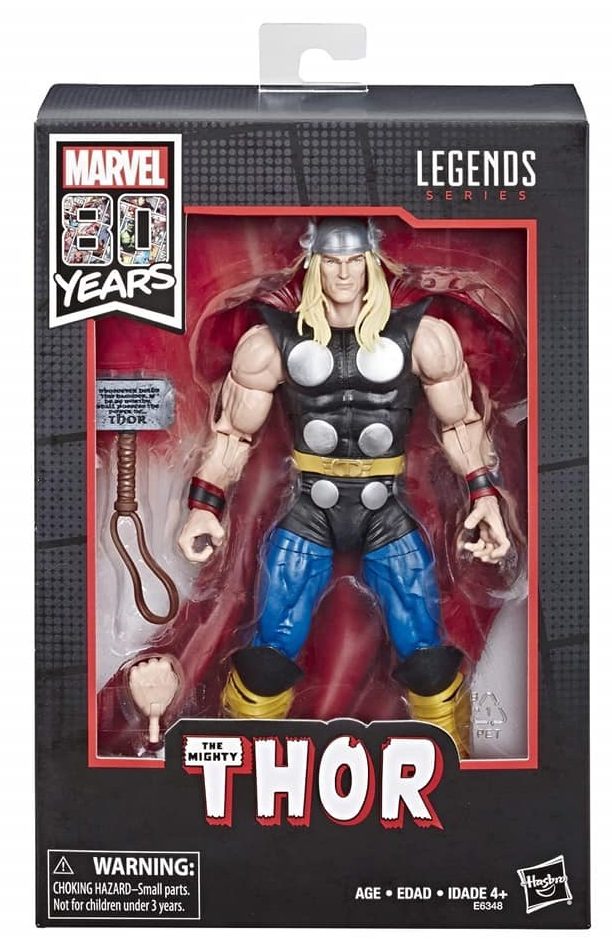 Finally, classic single-packaged figures of Iron Man and Thor will be getting released to retailers everywhere, and are almost guaranteed to be hugely popular.
It's been many years since we saw these particular comic book versions of these characters get fresh 6" renditions, and both of these look stupendous. I love the writing on Mjolnir with Thor and the Tony Stark interchangeable head that comes with Iron Man. These are just excellent, solid updates all-around of old favorites.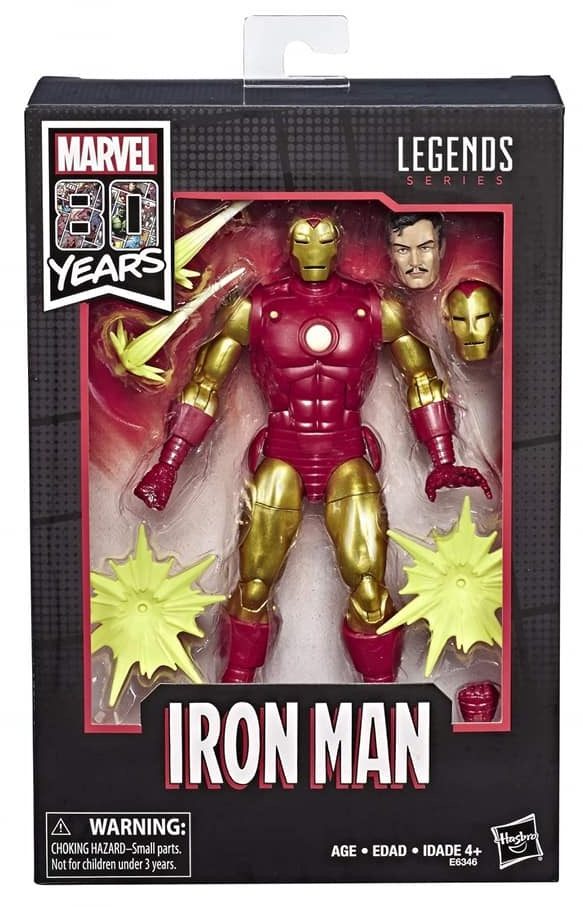 The 80 Years of Marvel Legends figures are now up for order, and are scheduled to be released by next month (in addition to the Fan Channel exclusives such as Agent Anti-Venom which may be arriving a bit after that). Reminder that the Captain America/Peggy Carter set is an Amazon exclusive, so you won't find that one from your other favorite retailers.
Now that judgment day has arrived, which of these 80th Anniversary Legends figures have you decided you'd like to add to your own collection (if any)? Has Hasbro delivered in spades with this mega anniversary series, or are you ultimately disappointed by the line?
The post 80th Anniversary Marvel Legends Figures Series Up for Order! appeared first on Marvel Toy News.