Rumors have been a-swirlin' all winter that Hasbro had a new Marvel Legends Maestro figure in development. Initially fans thought this evil, future Hulk might be coming in the "Bring on the Bad Guys" wave, but leaks indicated that might not be the case. And to kick off the second month of 2021, Hasbro has confirmed that (and this year's second new ML figure)—the new deluxe Marvel Legends Maestro figure is now up for order! But while fans have been awaiting a new Maestro Hulk figure, this may not be quite the version some had in mind…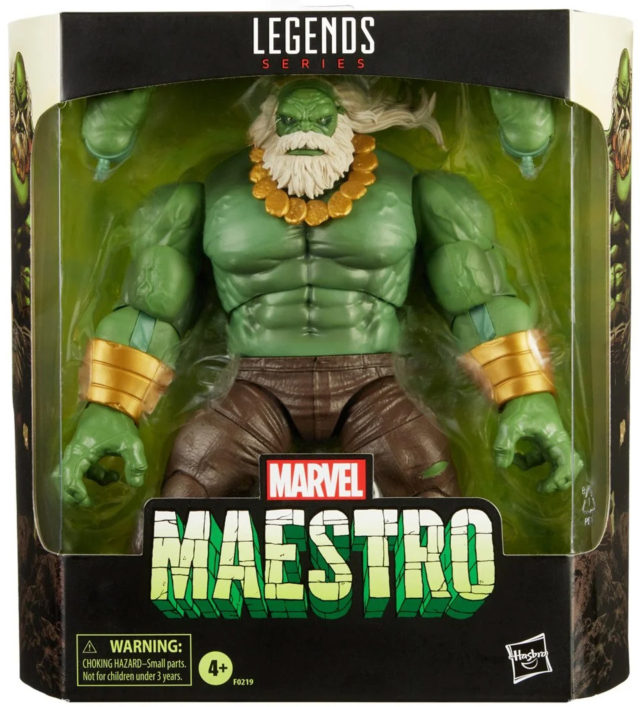 When Hulk fans hear "The Maestro", they typically start visualizing the Peter David Future Imperfect version of the character with blue pants and a plethora of trophies from fallen heroes (like Captain America's shield). I know I sure do!
But the new Hasbro Maestro figure represents, well… not that classic look for the evil conquering Hulk. Instead, Hasbro has opted for the more modern look for the Maestro, as seen in the recent-ish Old Man Logan comic book series. Not what many were expecting—but is it any good?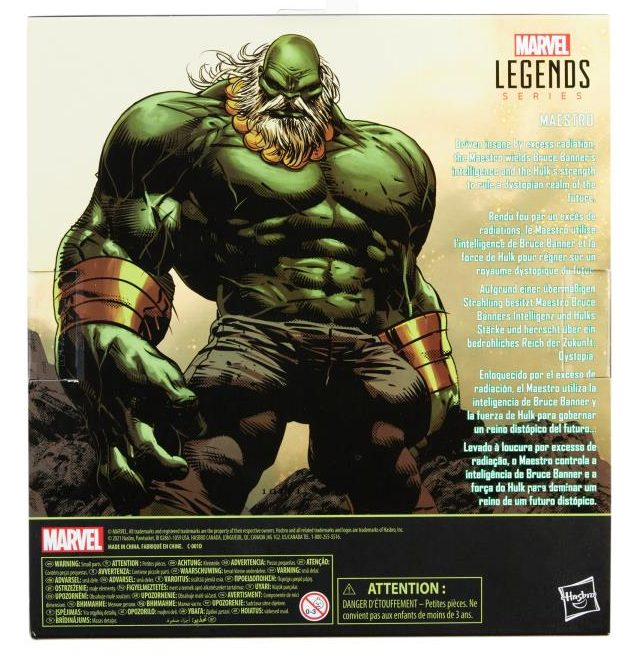 I love me some Maestro—heck, I spent an embarrassing amount of money to own the rare Bowen Designs statue of the character. So I was absolutely looking forward to the hotly-rumored new six inch scale action figure of the character. But. Well. I'm honestly a teensy bit underwhelmed here.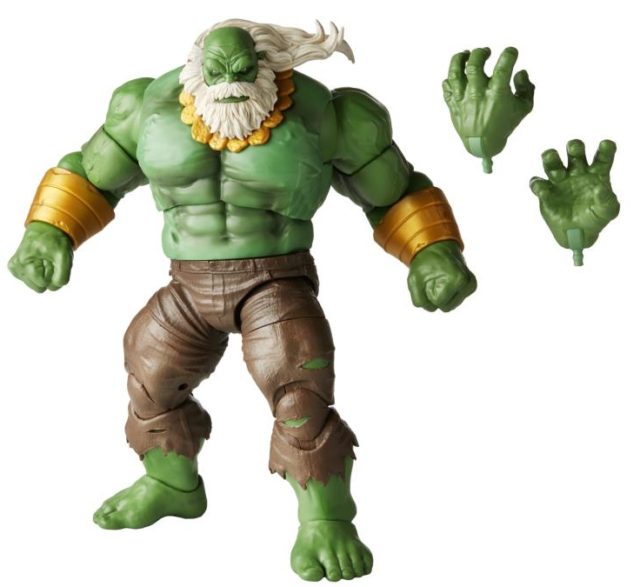 The existing torn pants too long is fine for this costume, but aside from the fact that the costume isn't the one I envision in my mind for the Maestro, I think that the actual figure here really needs some extra paint deco and sculpting on the body to truly feel like an older evil Hulk. As it is, this just feels like a regular Hulk body with a bearded head and bracelets.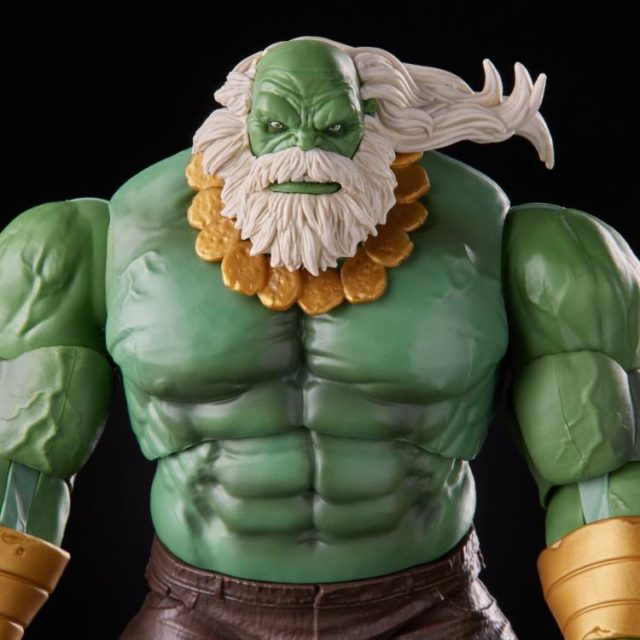 That said, it is a nice bearded (and bald!) Hulk head sculpt. And I do appreciate the necklace and bracelets, as well as the interchangeable pairs of fists and grappling hands. As a standalone deluxe figure for $29.99, rather than a Build-A-Figure you have to spend $120 or more to assemble? Yeah—this is fine release for fans wanting a properly scaled Maestro and aren't too picky about the costume.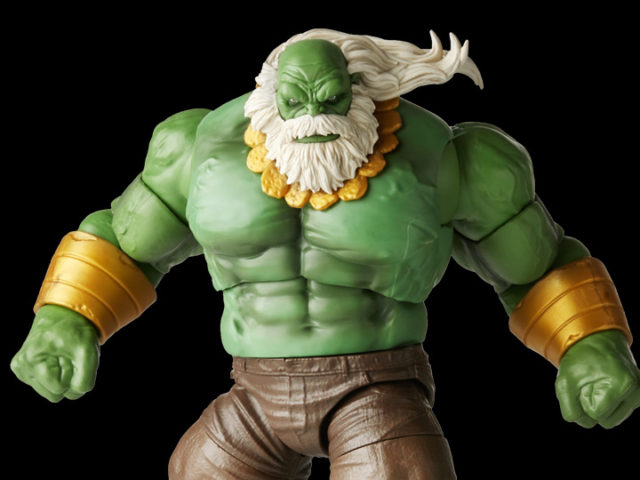 (Although I sure do hope—and suspect—that Hasbro will have an exclusive classic Maestro figure ready to launch in the next year or so. Until that times comes, this'll do as a satisfactory fill-in in many collectors' minds.)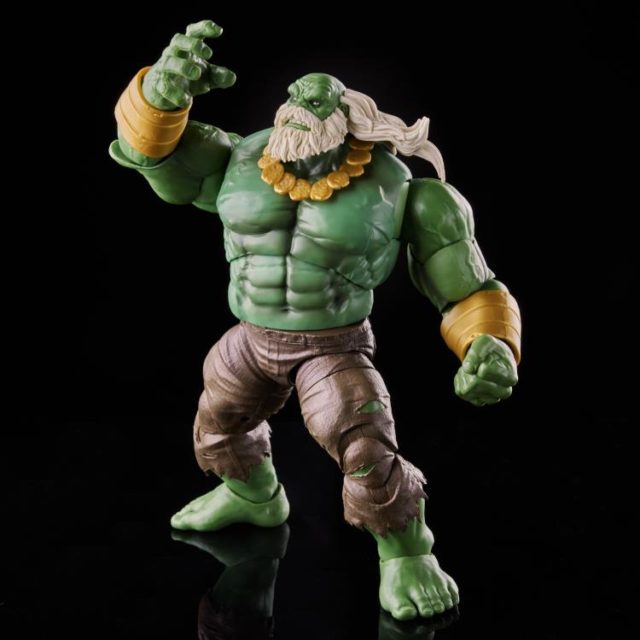 The Marvel Legends 2021 Maestro Hulk deluxe figure is now up for order, and is scheduled to be released in summer 2021. Some recent deluxe releases like Kingpin have sold out quickly from a lot of retailers, though it remains to be seen if Maestro will follow that trend (despite having sold out in an hour from Hasbro Toy Shop).
Thoughts on this Maestro Legends figure, Marvel collectors? Is this modern take on the Maestro a must-have for your collection, or are you sticking with your Toybiz version (or hoping for a Hasbro Future Imperfect iteration)?
The post 2021 Marvel Legends Maestro Deluxe Boxed Hulk Figure Up for Order! appeared first on Marvel Toy News.