When Hasbro announced another "Marvel Legends Fan First Friday Tuesday Edition", my mind immediately raced to recall what figures we still hadn't seen put up for pre-order at New York Toy Fair 2020 (which has sadly turned out to be the only major toy event of the year). Two figures remained—Venomized Miles Morales and Gwenom Spider-Gwen—so it's no surprise those were part of the reveal: the 2020 Marvel Legends Venom Venompool Build-A-Figure Series of figures goes up for order today! With a mix of movie, GamerVerse, classic comic book and modern comics characters, this is definitely an eclectic wave…!
Direct Links to Single Figures:
Movie Venom ►
Carnage ►
Phage ►
Morbius ►
Venomized Miles Morales ►
Gwenom Ghost Spider ►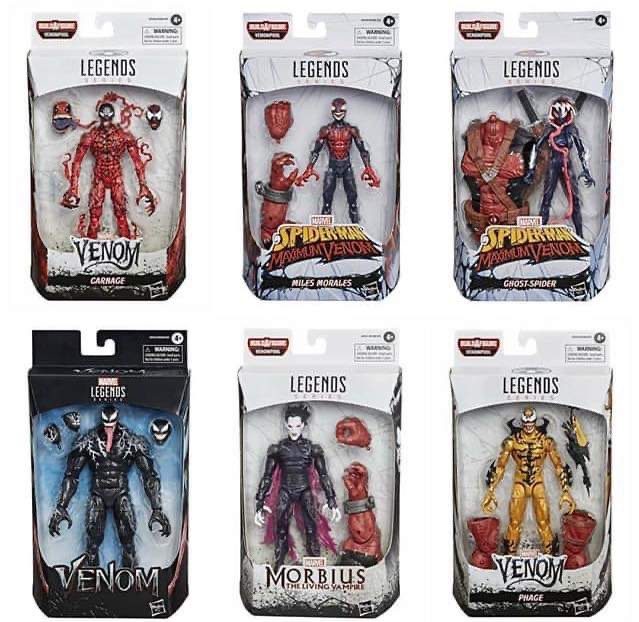 Given the success and popularity of the 2018 Marvel Legends Venom Series of figures with the Monster Venom BAF (and Spider-Ham!), there was little doubt we'd get a Marvel Legends Venom 2 wave of figures to celebrate the second movie (which has now been delayed from October 2020 to June 2021 by the pandemic).
When we saw the Venomized Spider-Gwen (Gwenom) and Miles Morales Spider-Man figures at Toy Fair (plus the Walmart Exclusive Venomized Captain America figure), the writing was on the wall that a new Venom series was on the way. And after a leak last night of all the figures basically confirmed the series, Hasbro has reinforced that confirmation themselves in today's Fan First Friday (Tuesday) livestream.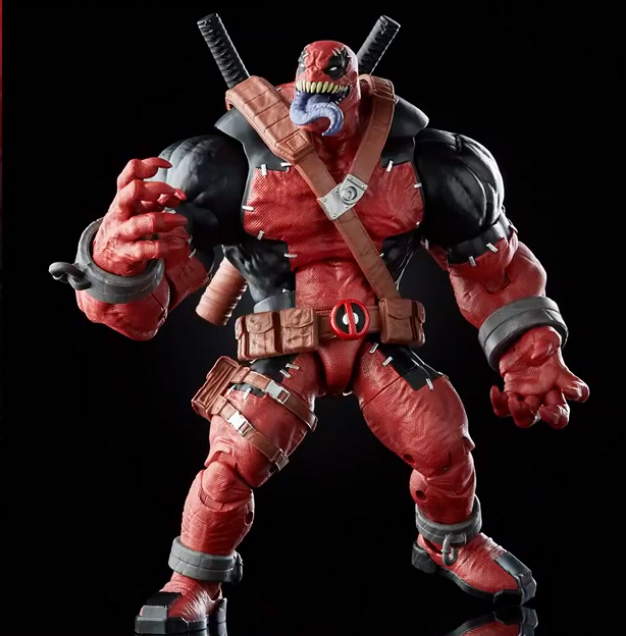 While I've seen a lot of collectors surprised by the high reveal of the Venompool Build-A-Figure, I had little doubt we'd be seeing this bulky behemoth show up after statues and and even a Hot Toys 1/6 figure of the Marvel Contest Of Champions character were announced last year. While the character has appeared briefly in the comics, this Venompool BAF is clearly based on the mobile game design.
I won't lie—I am not exactly excited by this choice, but I understand the decision to make a mash-up of two of Marvel's most popular mainstream characters as the anchor to this wave. Venompool looks "fine", and I have a suspicion he may win me over when I can actually build and play with him.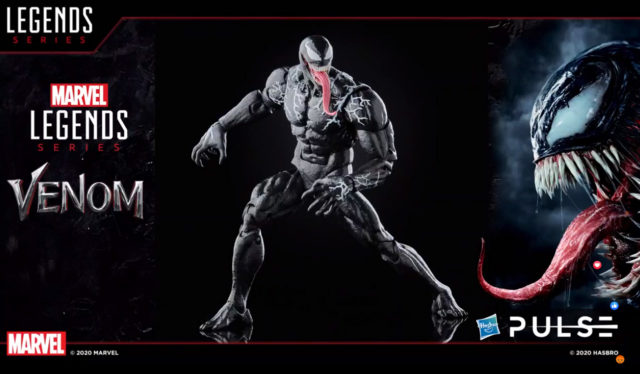 The actual headliner of this series has to be considered the unexpected arrival of a SONY Venom movie figure! Fans have been asking for a Marvel Legends Movie Venom for two years, and this looks like a great one.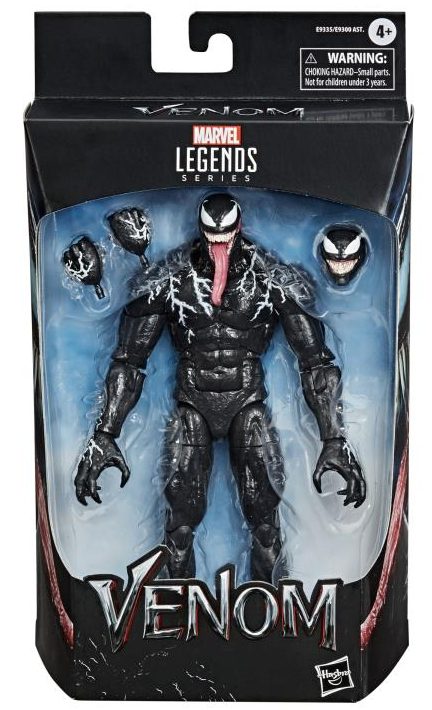 This figure has an all-new body that stands around 7.5″-8″ tall, and is totally massive. There's a semi-gloss finish so that he looks movie accurate, and we get interchangeable hands and an interchangeable grinning head. This Tom Hardy Venom movie action figure looks unique and awesome—destined to be a hot seller, even at two-per-case.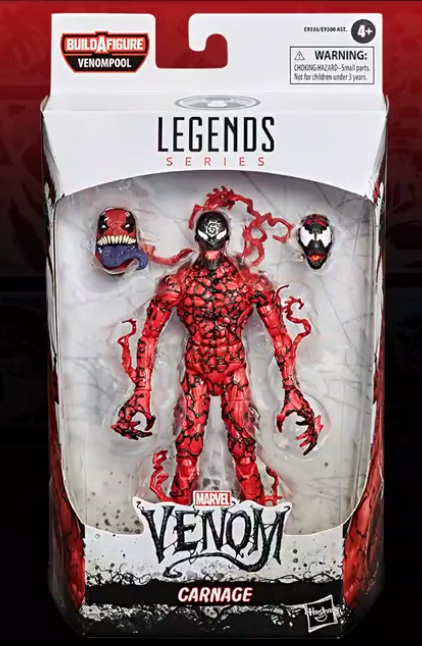 And speaking of two-per-case, I think we can reasonably assume the new Maximum Carnage Legends figure will be the other two-per-case entry in this series. While I like the new spiral head design (and appreciate the alternate classic head), I think Hasbro really should have darkened the body colors and included some symbiote weapon attachments (like an axe) here. Carnage is always popular, so this will be hot, but I'm disappointed in this one.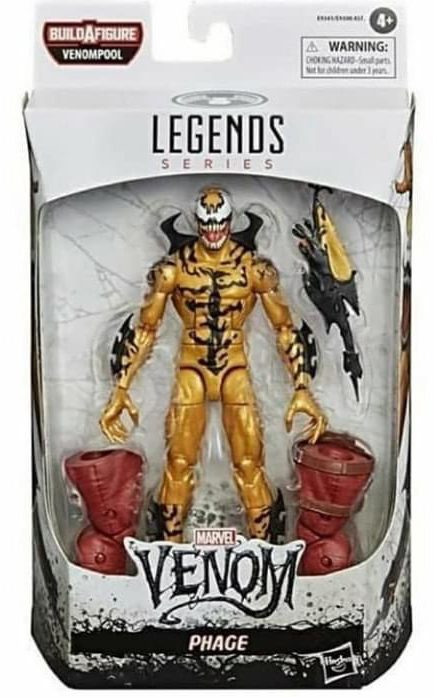 We also get the first-ever Marvel Legends Phage in this series, bringing the five Life Foundation symbiotes "team" one step closer to completion. The gold and black colors look sweet, and Phage actually does get a killer symbiote effects piece attachment. I dig it.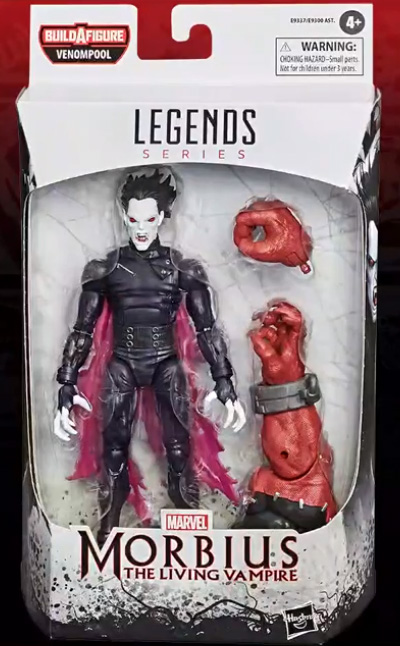 For whatever reason, the upcoming Morbius movie entirely slipped my mind, so I was quite surprised to see a totally different version of Marvel Legends Morbius appear here. Rather than a movie version, this appears to be a take on the Midnight Sons version of the character in toy form. I'm a little tired of classic Morbius toys, so I'm really pumped about getting a different iteration for a change. This is a surprise "must buy for me".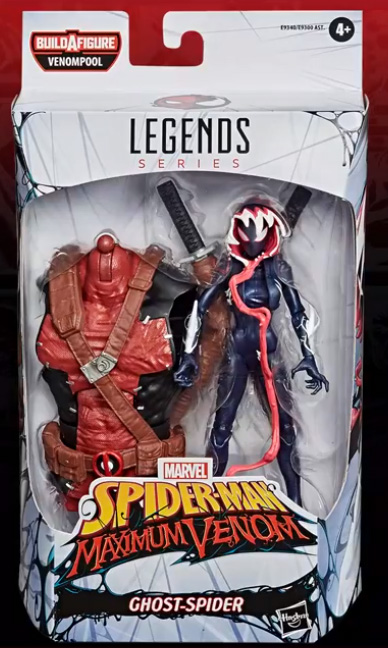 Closing out the wave, we've got the two "Venomized" figures that debuted back at the 2020 Toy Fair: Venomized Miles Morales Spider-Man and Spider-Gwen.
Generally speaking, I don't really care for Venomized versions of anybody unless they look really rockin'. And in this case—they do. Gwenom was actually a significant part of the Spider-Gwen comic books, and seeing goody-goody Miles Morales all Venom'd up and vicious is loads of fun. I love these, even if they're FAR from essential to a collection.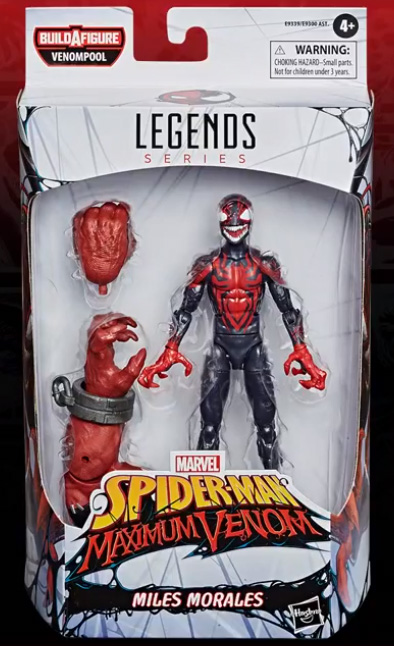 The Venom Legends Venompool series is now up for order, and is scheduled to be released in October/November 2020. The Pyro and Rogue two-pack scheduled for fall I ordered from EE has already started processing to ship, so I'm hopeful for a lightning fast turnaround for these action figures as well. The pandemic may have wreaked havoc on our lives this year, but at least Marvel Legends has stayed on-track.
Any thoughts on what it is almost certainly the final Marvel Legends 2020 wave to be revealed? Are there any big GamerVerse fans out there that are just dying to build the Venompool Build A Figure? And for those who aren't, what are your hits and misses from this second series of Venom Legends?
The post 2020 Marvel Legends Venom Venompool Series Figures Revealed & Pre-Orders! appeared first on Marvel Toy News.