Collectors demanded a new Marvel Legends Kingpin figure for years—and at San Diego Comic Con 2018, Hasbro finally revealed the Kingpin BAF that would go on to be a hot commodity with sky high aftermarket prices for all of last year! But Hasbro has not forgotten or forsaken fans who couldn't get that Build-A-Figure or pay the secondary market cost for one—the Spider-Man Marvel Legends Kingpin Retro Series figure is now up for order! Who's adding this classic-styled Kingpin to *their* collection?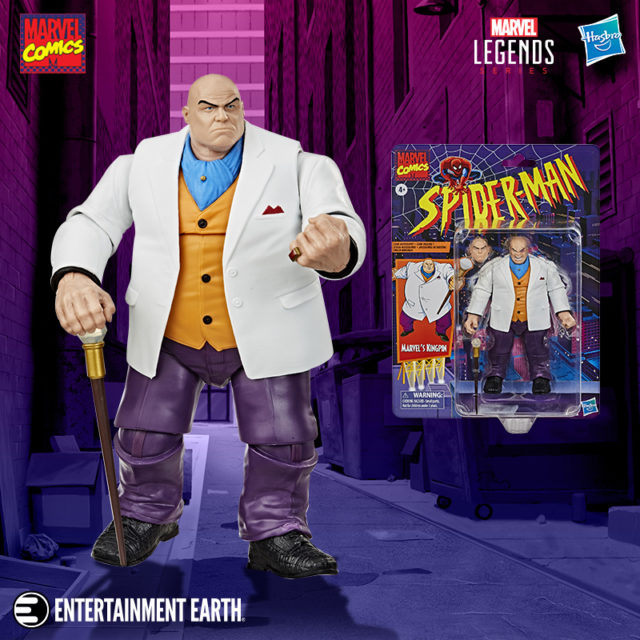 Ever since the Spider-Man Legends Kingpin figure hit last year as a Build-A-Figure that brought in triple-digit numbers on eBay, fans have both been crying out for a reissue of him—and also predicting that we'd see some sort of repaint of him released.
While most collectors assumed we'd be getting a black costume Kingpin when rumors began swirling of his re-release these this year, Hasbro has defied those expectations with a variant that I think will ultimately be MUCH more desirable—a classic Kingpin Marvel Legends figure that matches his 90s cartoon appearance and many of his classic comic book appearances!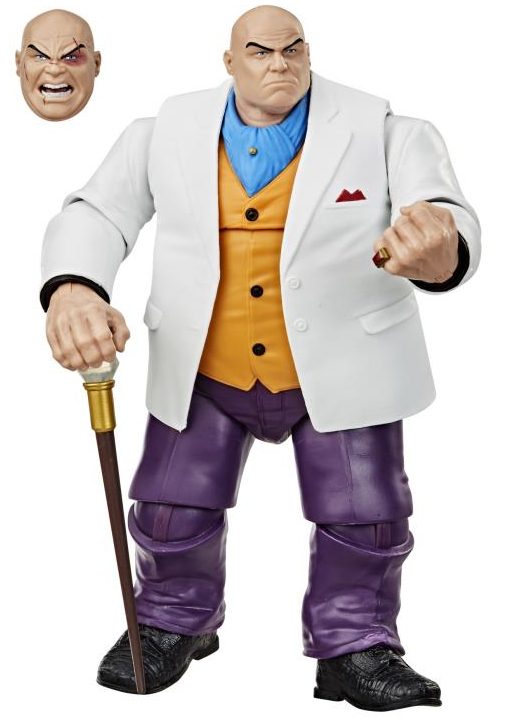 For whatever reason, it never occurred to me that Hasbro might capture this particular look for the Marvel Legends Spider-Man Vintage (Retro) Series, but when I saw him revealed today I just about fell out of my seat. This is the Kingpin I didn't realize I was waiting for from Hasbro (and also the costume the Bowen Designs statue of the character that I cant afford is wearing)!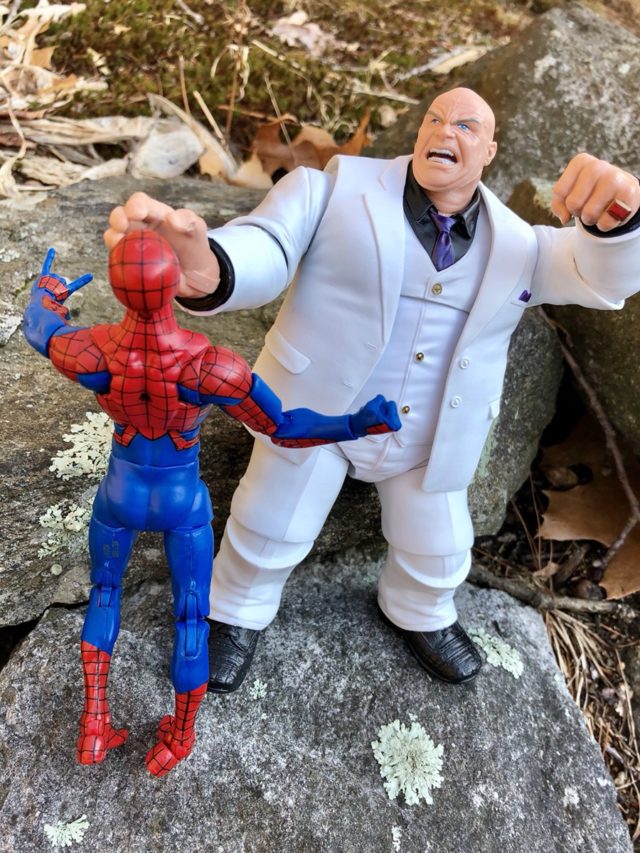 Thankfully, Hasbro is also including both the heads (angry and… less angry) that last year's release came with, as well as Wilson Fisk's diamond-topped cane that also came with the BAF.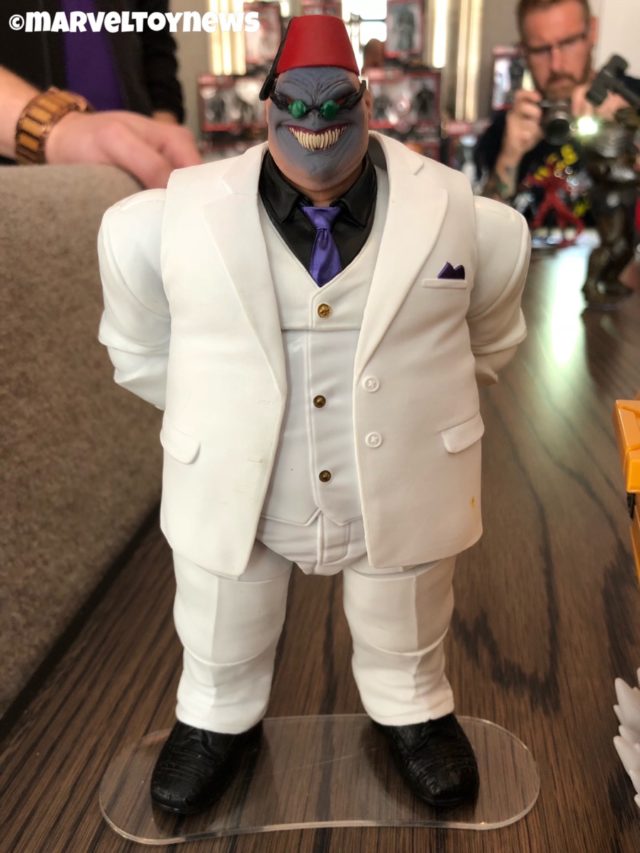 This reissue will also come as a welcome surprise to those who need a body for their Shadow King head that came with Professor X last year (although I dare say the original Kingpin BAF release worked better for the Shadow King)!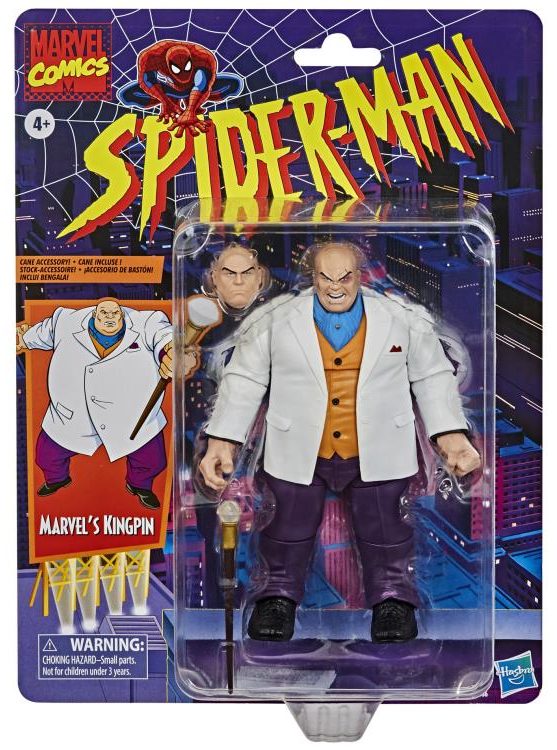 The Marvel Legends Kingpin Vintage series figure is now up for order, and is another Fan Channel Exclusive. That means that he'll be available from select online retailers such as EE and BBTS, but not everyday brick and mortar stores like Walmart, Target or Walgreens.
What do you think of this refreshed Kingpin Retro figure, Marvel collectors? Do you prefer this new version or last year's BAF? And for those who already do have the Build-A-Figure, are you double-dipping and getting this new iteration as well?
The post 2020 Marvel Legends Kingpin Exclusive Retro Figure Up for Order! appeared first on Marvel Toy News.