The next highly-anticipated entry to Microsoft's best-selling HALO video game series – HALO INFINITE – is almost here! To celebrate, 1000toys is excited to announce their newest figure – a 1/12 scale action figure of the protagonist of the series – MASTER CHIEF MJOLNIR MARK VI [GEN 3]. 1000toys is world-renowned for its impeccable attention to detail and unparalleled level of articulation and this release will be no exception.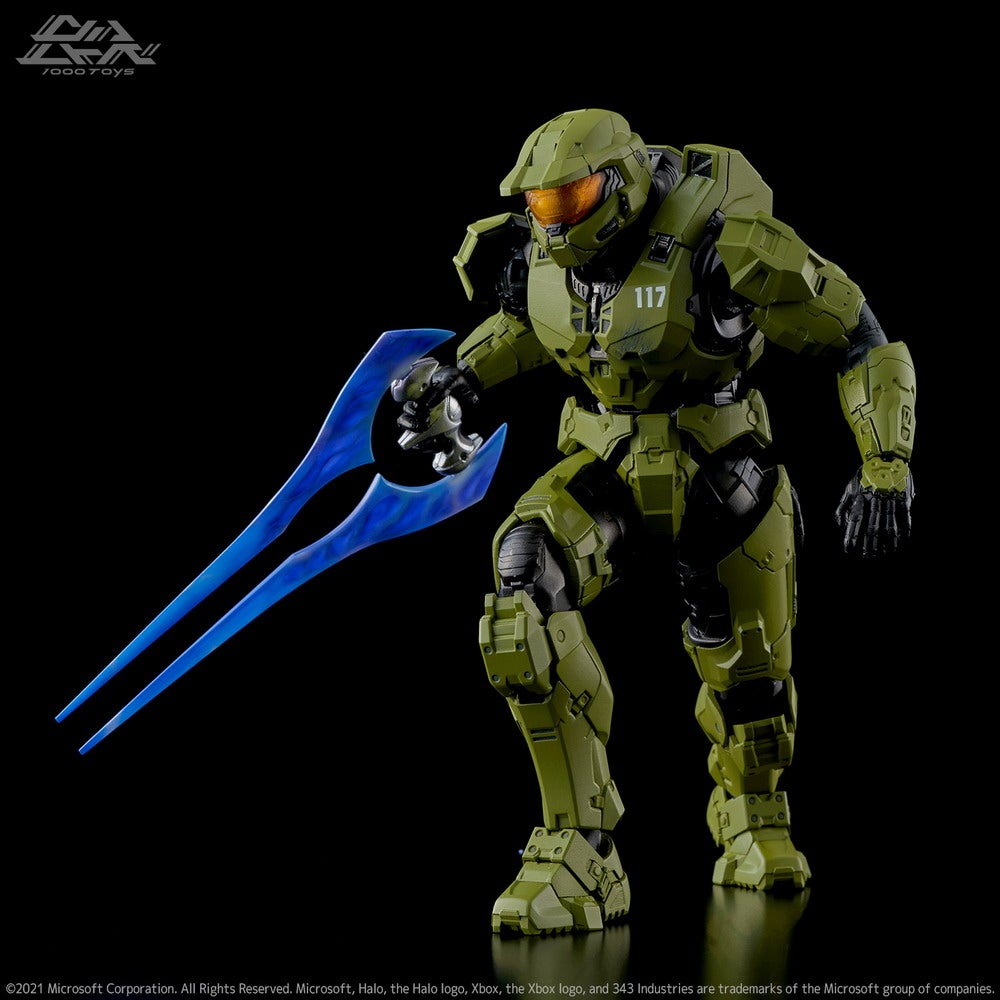 The reimagined HALO INFINITE design for Master Chief's Mjolnir Armor is faithfully replicated directly from the game's modeling data. The intricate details of the new exterior armor design are recreated in ABS plastic, while die-cast metal is used for the inner frame to provide overall durability, heft, and a wide range of articulation. The weapons included with this release are the iconic MA40 Assault Rifle, the CQS48 Bulldog, and the Covenant Energy Sword.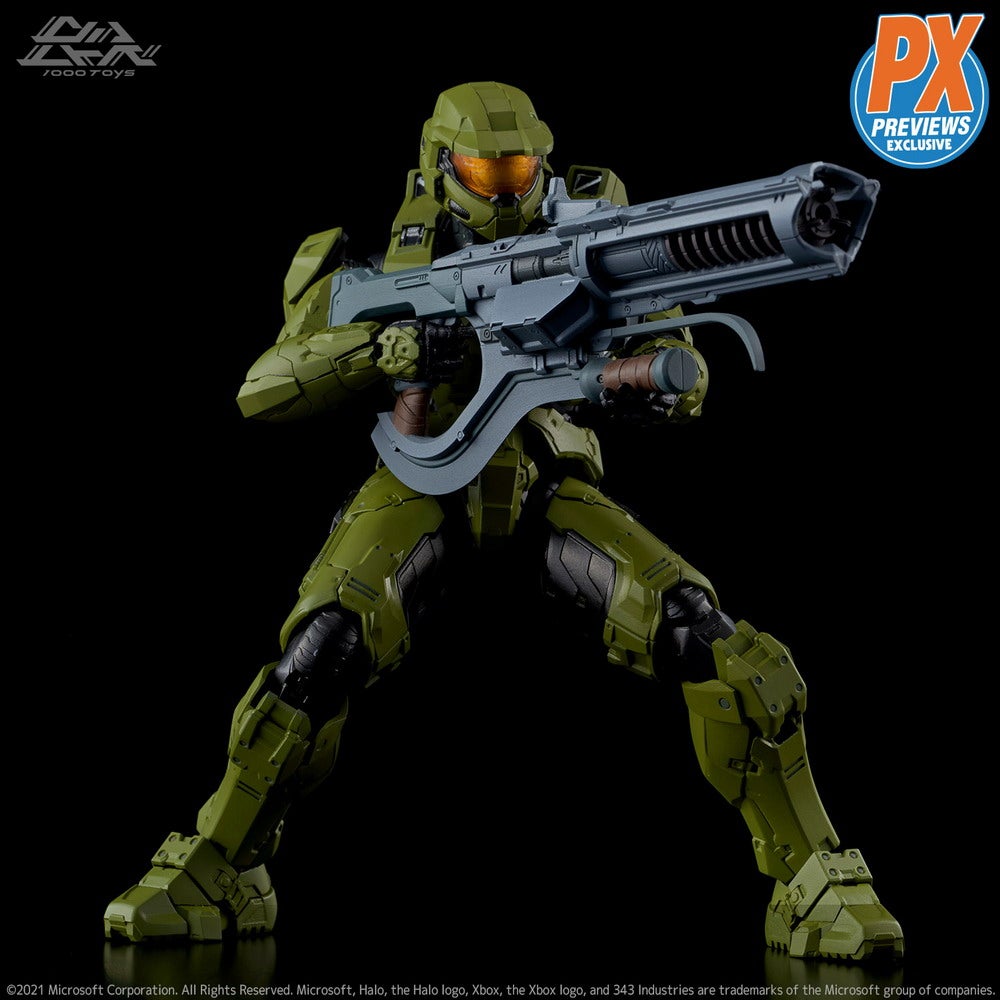 A Diamond Previews exclusive version ($165) is also being released and will come with an additional weapon – the majestic Brute Shock Rifle plus the "Elite Bloodblade" Energy Sword, exclusive to this version only!
Pre-orders for both versions will start on July 9, 2021 at retailers worldwide.
RE:EDIT HALO INFINITE 1/12 SCALE MASTER CHIEF MJOLNIR MARK VI [GEN 3] – MSRP $150
Material: PVC, ABS, POM, PA, DIE-CAST
Height. 175mm (6.9 inches)
Production: Sentinel Co. Ltd.
Design Engineer: T-REX
Finisher: Yoji Hayakawa (Sentinel co., ltd)
Box Contents: Main Figure, Fists (L/R), Open Hands A (L/R), Open Hands B (L/R), Weapon
Holding Hands A (L/R), Weapon Holding Hands B (L/R)
MA40 Assault Rifle, CQS48 Bulldog, Energy Sword
[See image gallery at www.figures.com]
RE:EDIT HALO INFINITE 1/12 SCALE MASTER CHIEF MJOLNIR MARK VI [GEN 3] EXCLUSIVE EDITION – MSRP $165
Material: PVC, ABS, POM, PA, DIE-CAST
Production: Sentinel Co. Ltd.
Design Engineer: T-REX
Finisher: Yoji Hayakawa (Sentinel co., ltd)
Box Contents: Main Figure, Fists (L/R), Open Hands A (L/R), Open Hands B (L/R), Weapon
Holding Hands A (L/R), Weapon Holding Hands B (L/R)
MA40 Assault Rifle, CQS48 Bulldog, "Elite Bloodblade" Energy Sword, Shock Rifle
[See image gallery at www.figures.com]
---