NEWS FROM THE FRONT
Pictured above are some teaser pics of upcoming Louco Por Bonecos Female Super Bodysuits, due out later this summer! They're not on our website yet, but will be soon!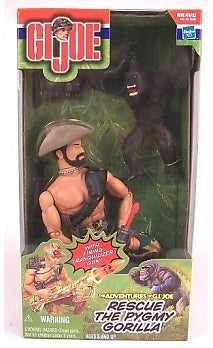 BLAST FROM THE PAST
Rescue the Pygmy Gorilla
Released in 2000, this set includes: Caucasian GI Joe figure w/Flocked hair & beard, Tranquilizer gun, Pistol, Bush hat, Machete and sheath, Binoculars, Camo pants, Boots, and Bandolier with holster.
BUY NOW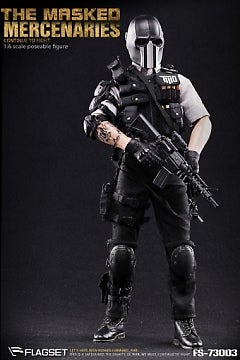 WEEKLY SPECIAL
Flagset Toys Masked Mercenaries Figure Set
On Sale for $99.99 (Regularly $136.99)
Click HERE for details.
Offer Expires: April 11th, 2018 at 6:00 pm (central). Cannot be combined with any other special or discounted pricing. Sorry – No Backorders or Rainchecks.
---
NEW PRODUCTS ANNOUNCED!
Hot Toys Star Wars Obi-Wan Kenobi (Deluxe Version)
MEZCO Toys One: 12 Collective: Popeye (1:12 Scale)
Hot Toys Avengers: Infinity War Thanos
ADD Toys War Wolves (Bare Chested Ver.)
AC Play Black Dress Suit Set
Fire Girl Toys Men's Workout Outfit set
Fire Girl Toys Women's Workout Outfit Sets (3 Styles)
ONE Toys King Fighter Deluxe Figure Set
INCOMING!
DID Toys Dixon: 77th Infantry Division Medic
AA Design Falcon Style Space Vests (4 variations)
Estrela Falcon Parachute Mission (Fantastic Jump)
Estrela Falcon Turbocopter (Adventurer of the Air)
Estrela Falcon Explorer (Amazon Expedition)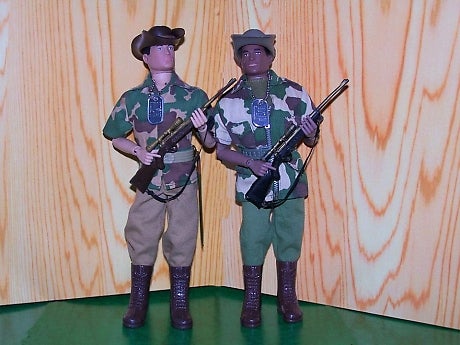 CUSTOM FIGURE OF THE WEEK
Adventurer's Ready For The Expedition… by Augie De La Noval
For larger picture, click HERE.
---