It's been a long time since the Walgreens Exclusive Marvel Legends Fantastic Four 6" Figures were first announced back in 2016, but at long last, Clobberin' Time is almost here! After the Walgreens Silver Surfer Marvel Legends figure began appearing on eBay and outside the U.S. a few weeks back, today Hasbro finally posted hi-res official photos of the Silver Surfer on the Hasbro Pulse Instagram. And Norrin didn't come alone–official hi-res photos of the Walgreens Exclusive Thing Marvel Legends figure were revealed as well!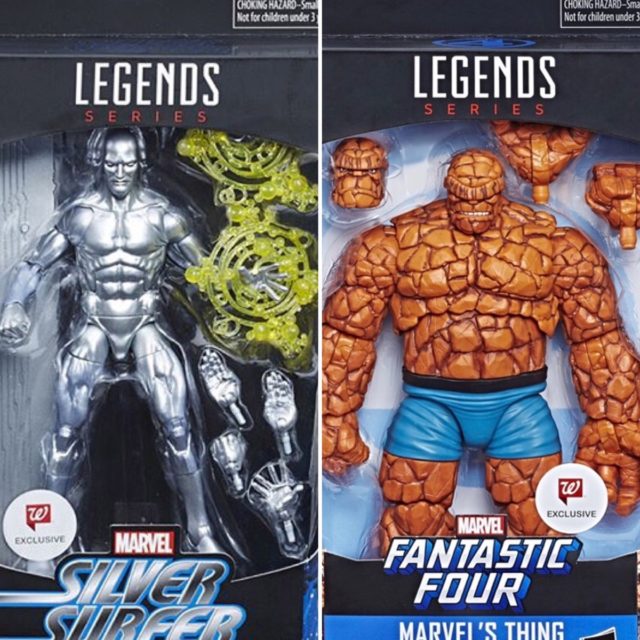 As soon as Hasbro announced that we'd be getting new 6" Marvel Legends Fantastic Four Figures exclusive to Walgreens Stores, it was pretty easy to guess which of the foursome we'd be waiting the longest for.
Because of the need for basically all-new tooling to make him, we were going to have to wait a while for Mama Grimm's favorite blue-eyed boy. And wait we have. But at New York Toy Fair 2018, we got our first look at the new Ben Grimm figure, and now we're getting to see him packaged in advance of his impending arrival at Walgreens!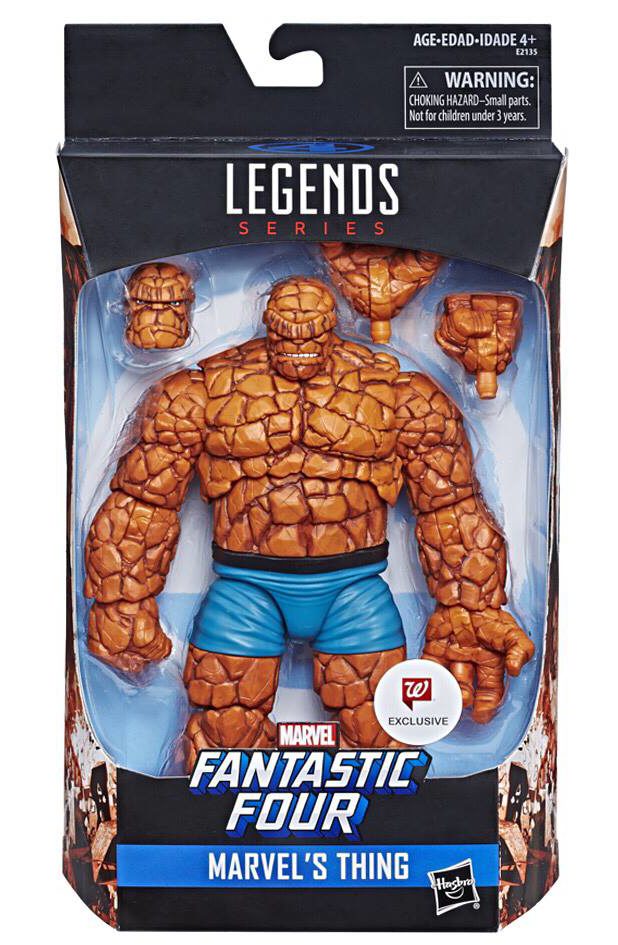 Simply put, this is the best action figure of The Thing that I've ever seen. The proportions look dead-on, the size is massive for a single-packed figure, and I love the options of scowling/teeth gritting heads and grabbing hands/fists.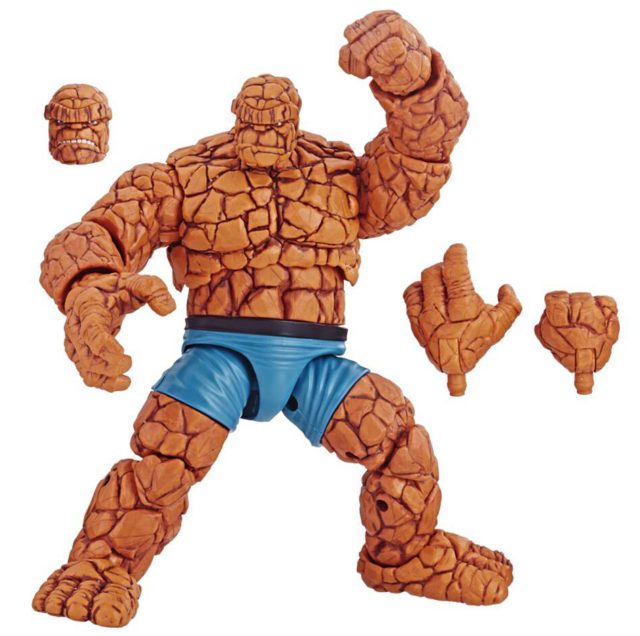 Hasbro is doing us a solid by not making this huge Thing Marvel Legends a Build-A-Figure, so bravo to the big H for their generosity with this guy.
That said, I think Hasbro is sure to get at least one more use from this mold. Now that this "rock body" tooling exists, I think it's only a matter of time until we see it repurposed for a 6" Marvel Legends Korg figure (almost certainly comics-based and not based off of the Thor Ragnarok movie appearance of the character).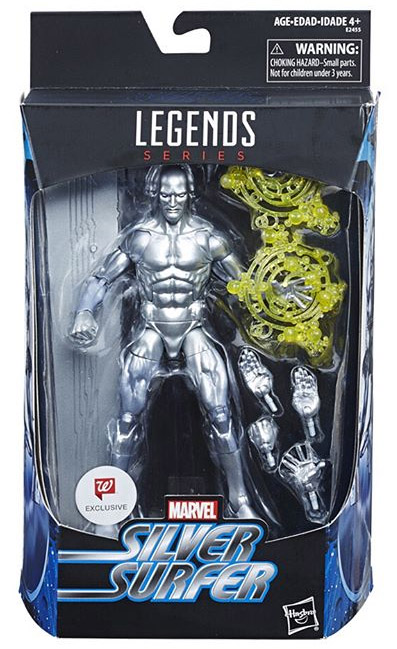 Of course, the new Marvel Legends Thing Figure isn't the next ML figure we expect to see turn up at domestic Walgreens stores—that honor belongs to the new Marvel Legends Silver Surfer figure.
While he's only got one head (Norrin Radd isn't exactly the most expressive guy around), we get a surfboard (of course), three pairs of interchangeable hands and translucent yellow effects pieces with comic glitter with the new Silver Surfer. This ought to scratch the itch nicely for anyone still needed Galactus' favorite herald on their shelf!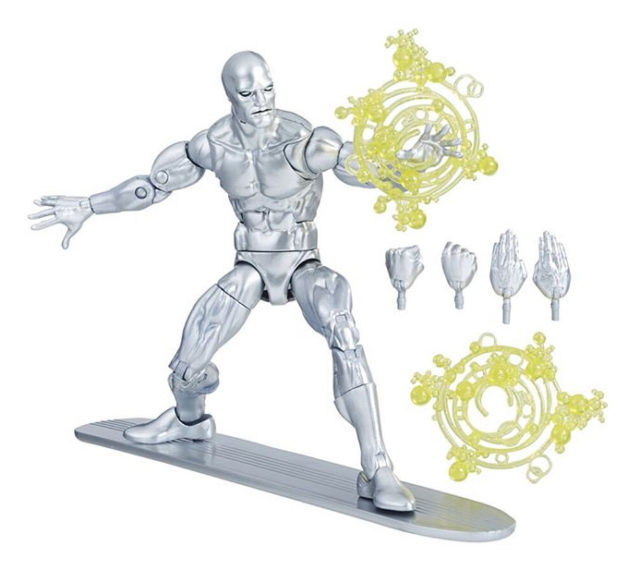 The Silver Surfer Marvel Legends figure popped up on eBay after appearing in Mexico last month, but I haven't heard any reports of him being spotted in the United States yet. I would expect to see him arrive in Q2 2018 in US stores, with the Marvel Legends The Thing Figure hitting soon after. I'll post updates to our social media once these actually start being spotted in stores.
Are you aiming to pick up either or both of these Marvel mainstays when their new 6" Legends figures hit retail stores, Marvel collectors? Or are you satisfied with the past versions of the Thing and the Silver Surfer that you may already own?
The post Marvel Legends Thing & Silver Surfer Figures Packaged Photos!  appeared first on Marvel Toy News.