It was a quiet Easter weekend (and I don't do April Fool's Day ever—sorry to anyone disappointed), so today let's get back into the groove and take a look back at some Marvel Legends revealed at New York Toy Fair 2018 that I've mainly talked about on social media to-date. The Spider-Man Marvel Legends SP//dr Series is an interesting set where the main lineup is composed of all headliners (including Doc Ock and Cloak & Dagger!)—and one Build-A-Figure many folks have never heard of…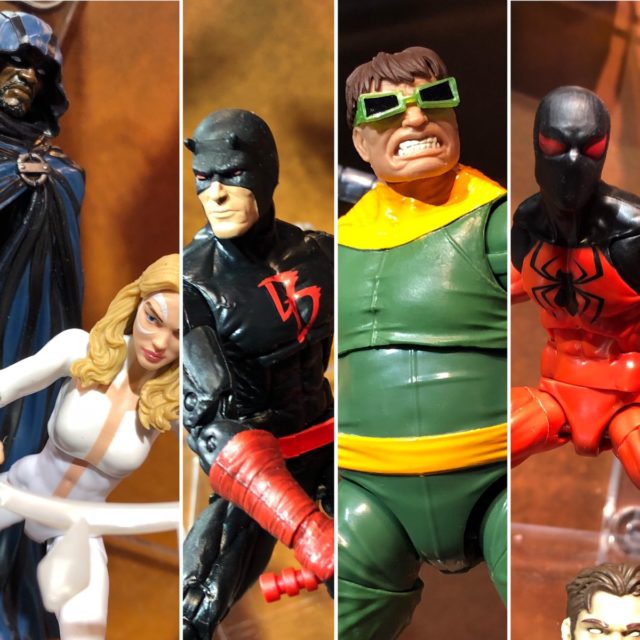 Although there were leaked lists floating around for a while prior to the 2018 Toy Fair, we didn't get any official confirmation of Spider-Man Legends 2018 Wave 2 at all until the show—where Hasbro unexpectedly debuted the entire set in one fell swoop. Thanks, Hasbro!
In my eyes, this is a really strong lineup, as every single-packed character in the Wave has had their own comic book series—and in some cases, many of them. (And yes, I'm counting Superior Spider-Man for Doctor Octopus. Deal.)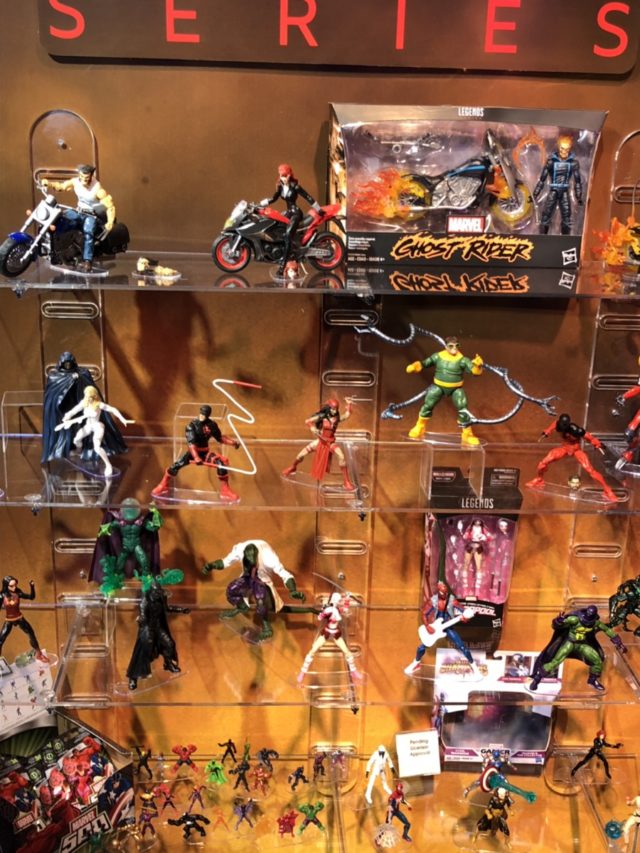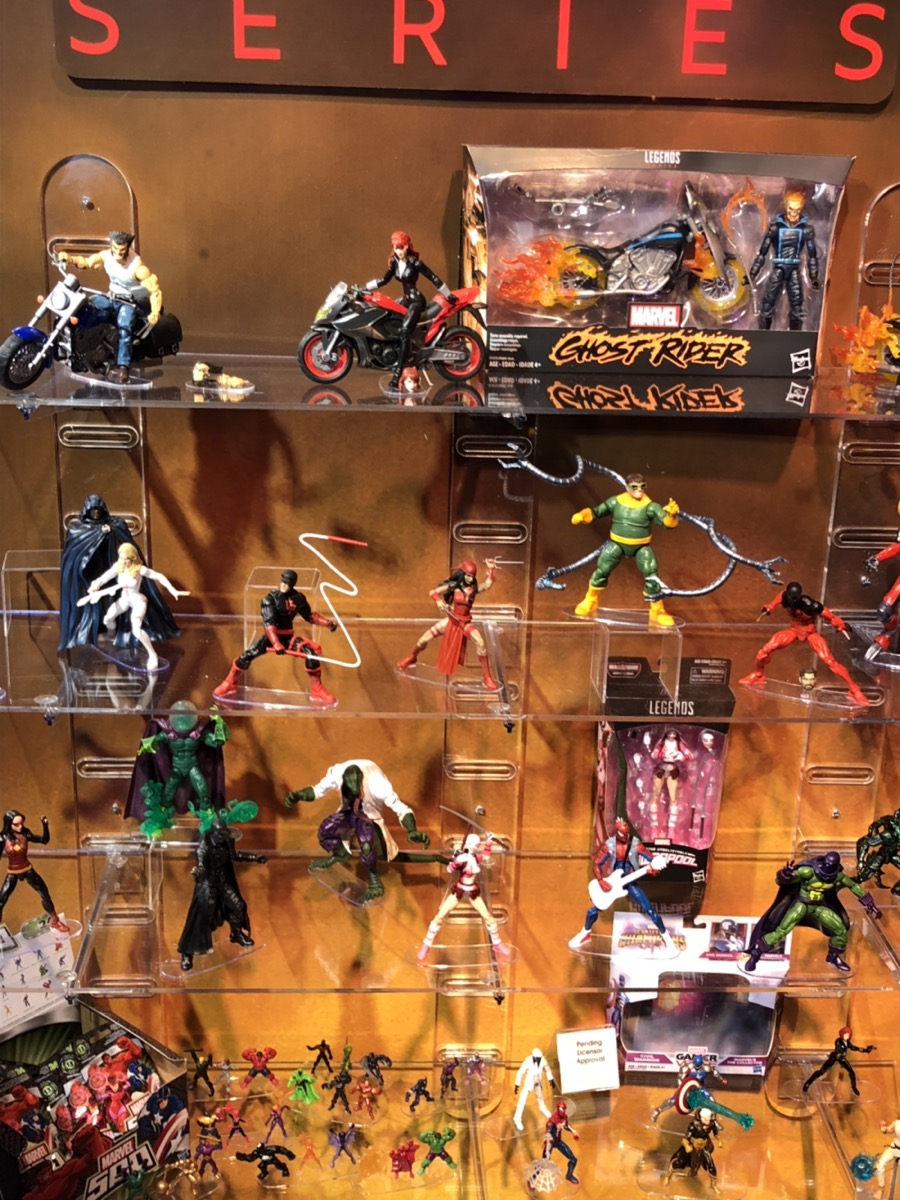 The lineup for the second and final 2018 Marvel Legends Spider-Man Wave is as follows:
House of M Spider-Man
Cloak
Dagger
Doc Ock
Scarlet Spider Kaine
All-New All-Different Daredevil
Elektra
SP//dr Build-A-Figure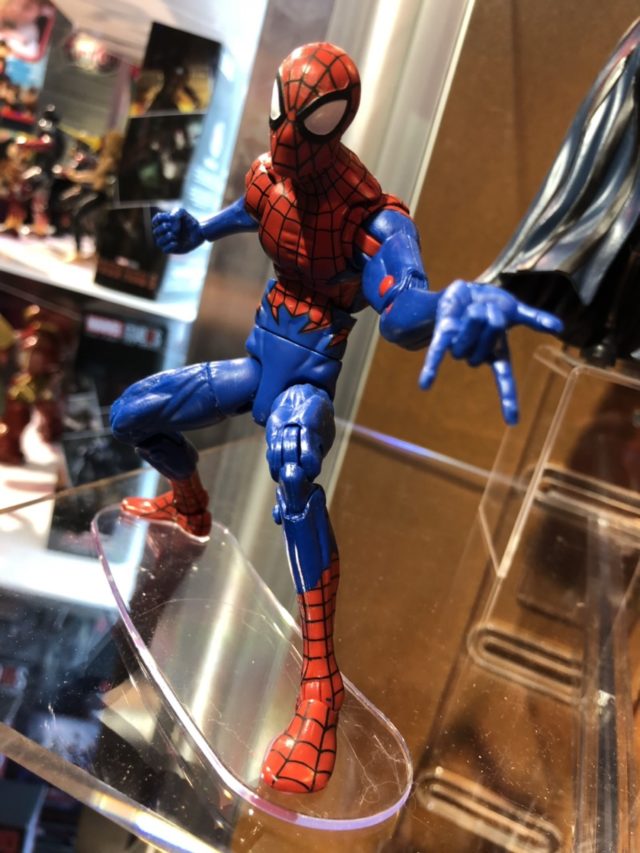 House of M Spider-Man was done in the now-"resting" Marvel Universe 3.75" Figures line years ago, so I was wondering when Hasbro would get around to popping out a new 6" version.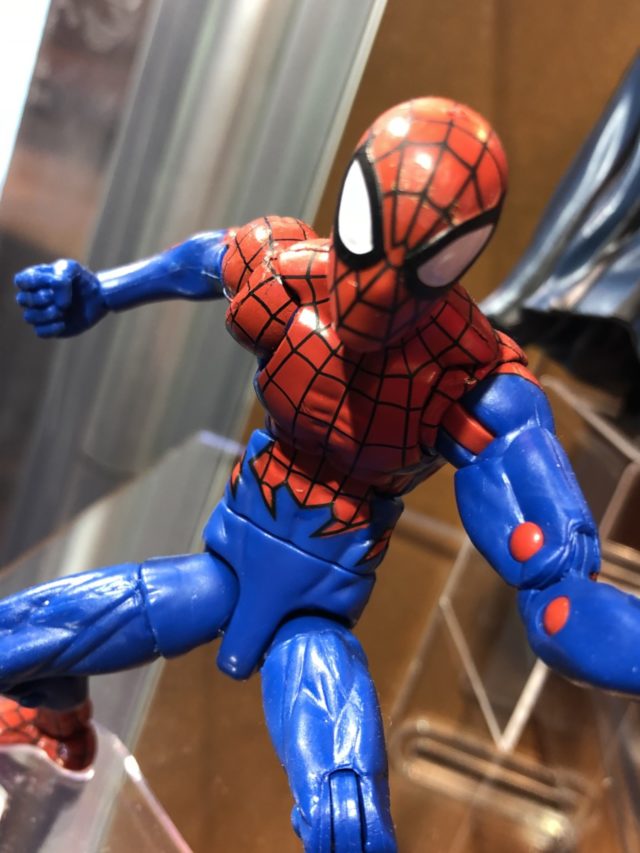 This is one of my least-favorite Spider-Man iterations, but Hasbro has done such a glowing job giving us an armada of different versions of Spidey from the Spider-Verse lately, so I really can't complain. This figure is pretty standard, but House of M fans will like it.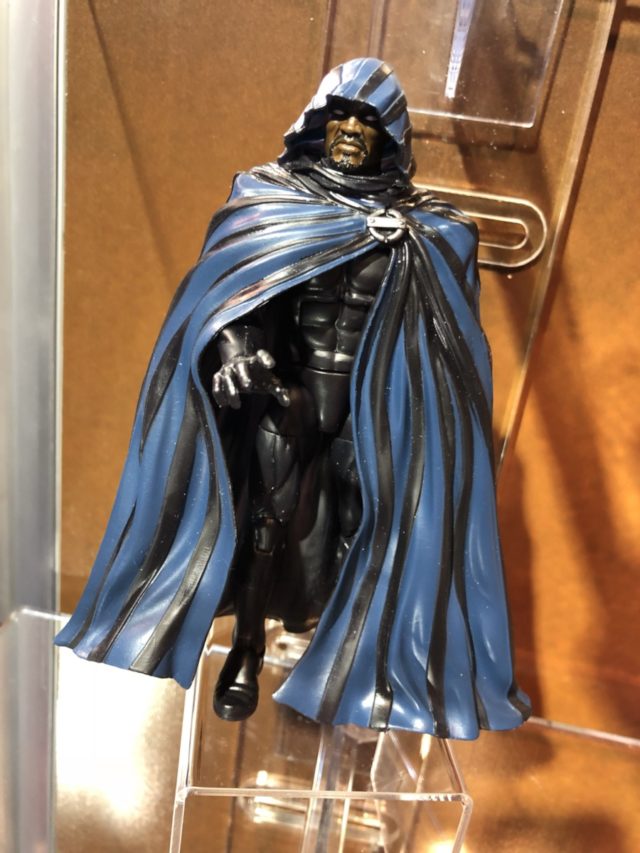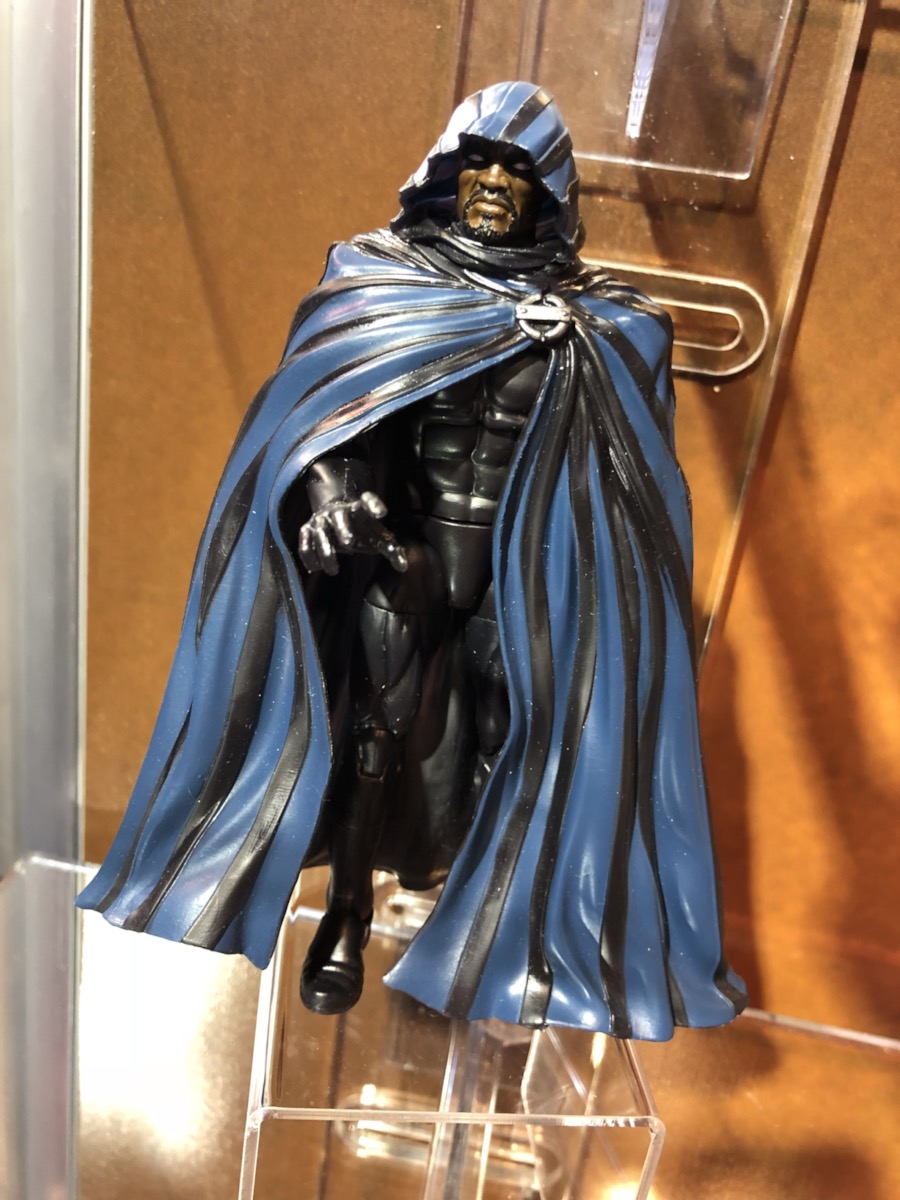 Now Marvel Legends Cloak and Dagger Figures—there's something long, long overdue! These just might have been the most significant characters left never covered in 6" Marvel Legends form prior to this!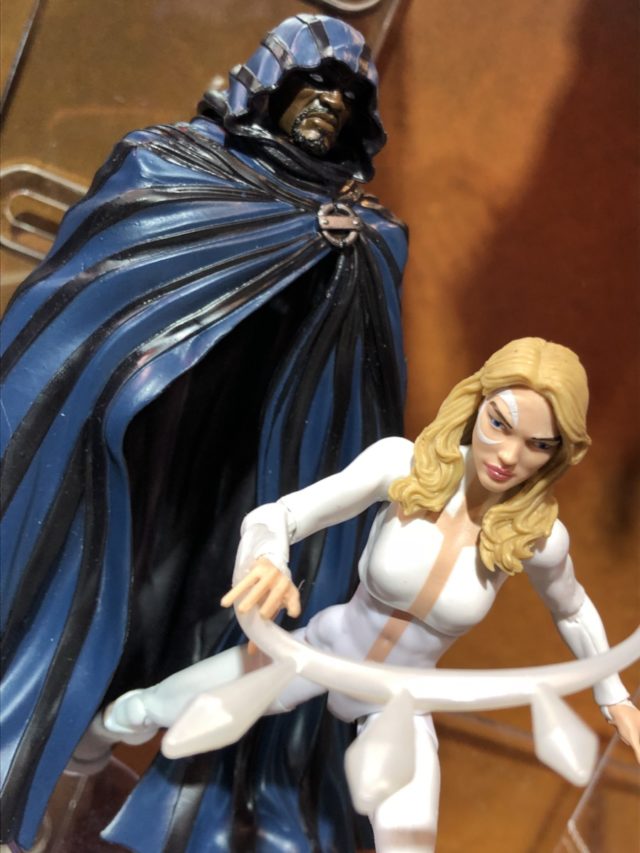 I always see collectors saying that they think Cloak and Dagger toys should come packaged together at two-for-the-price-of-one for some reason, but I find that rather unrealistic, so I wasn't disappointed to see that they'll be two separate figures in the same wave.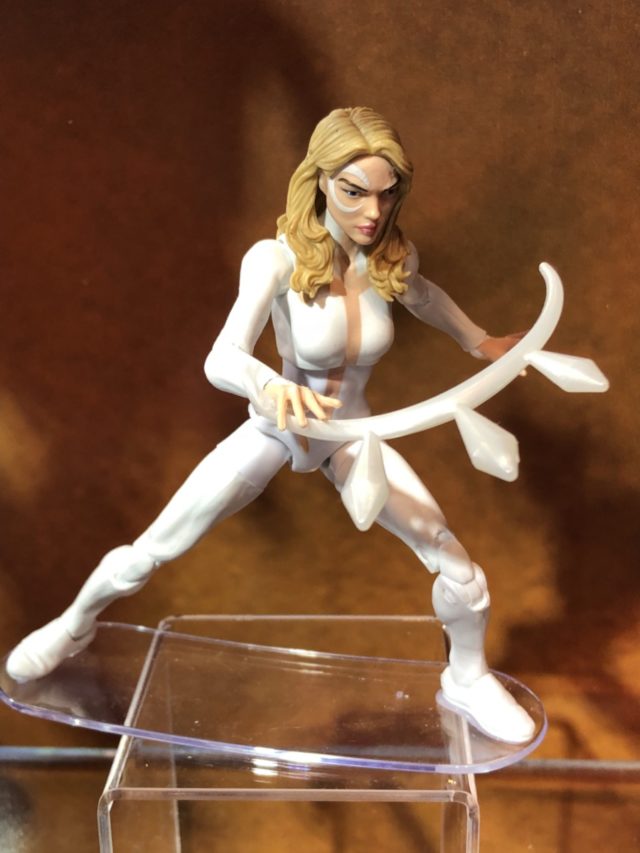 There's a cool feature where Cloak's body can be removed from his head and cloak, which can free-stand on their own, allowing Dagger (or whoever) to be coming out of the cloak. Genius!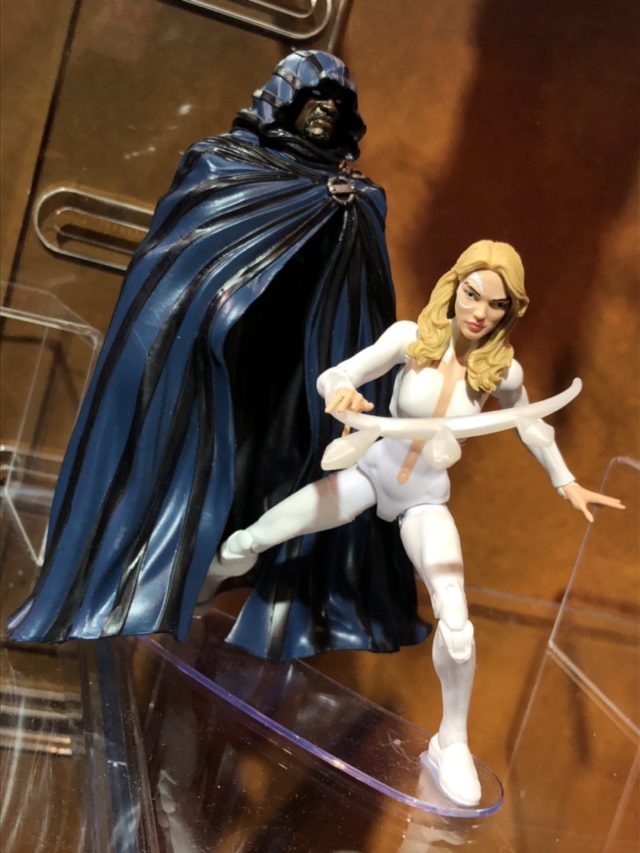 Marvel Legends Dagger's light-knives effects piece looks good, and I'm glad it's not the eleven-millionth use of the (awesome, but overused) cosmic and/or magic effects pieces.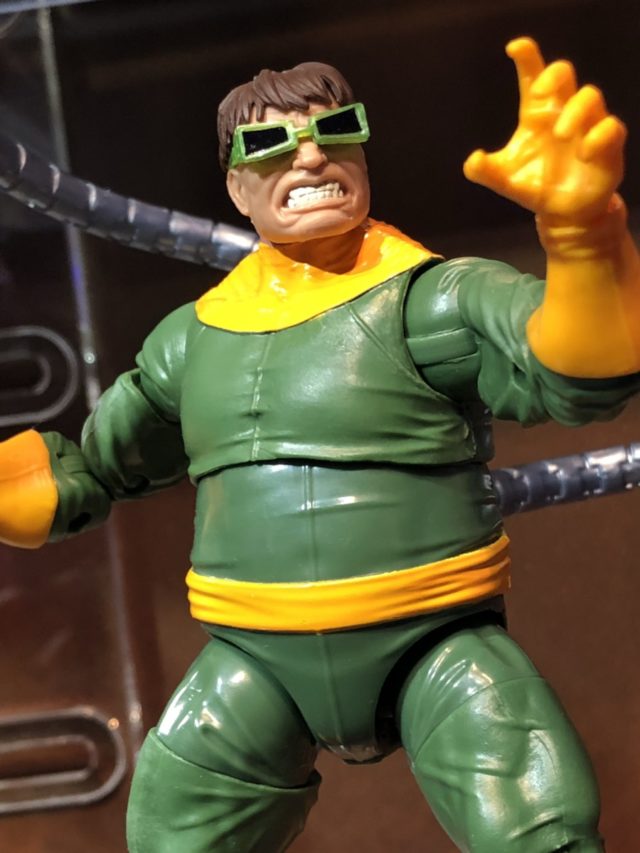 The hottest figure in this wave is almost beyond any shadow of a doubt going to be the new 2018 Marvel Legends Doc Ock figure. We haven't received a new 6" Doctor Octopus Legends figure (as himself) in many years, and this all-new one is classic as can be. Love that pretty face!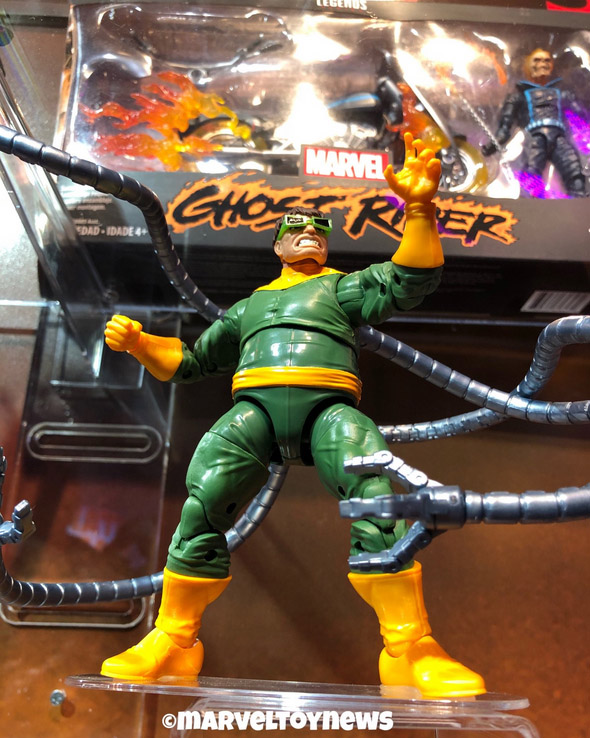 Sadly, the octopus arms won't be bendable—they'll be interchangeable tentacles in fixed positions that can be moved around. I hope and pray that these stay in place tightly (unlike poor Lasher and Superior Venom's).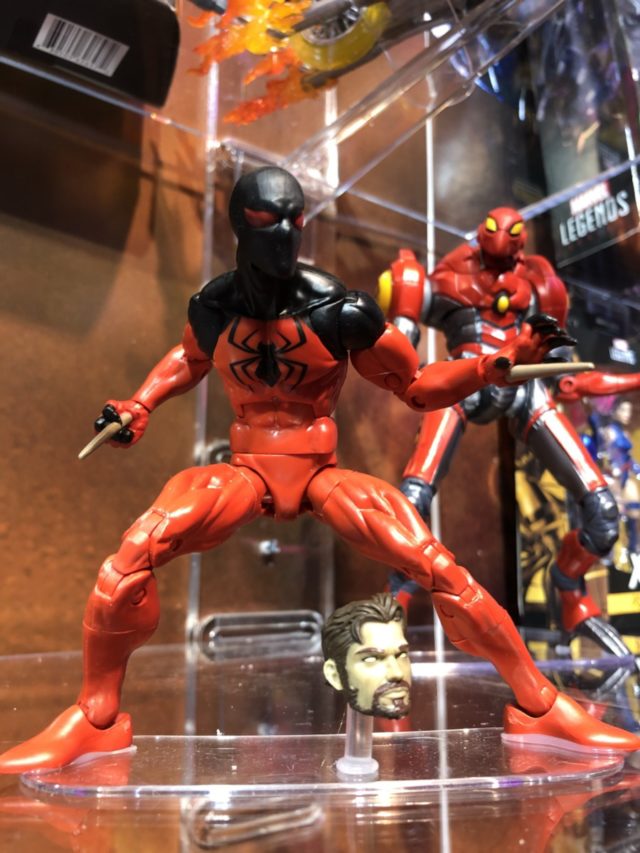 Everything comes full circle as the figure I was most hyped for when starting this site—Kaine Scarlet Spider—gets a new and improved 6" figure as part of this wave!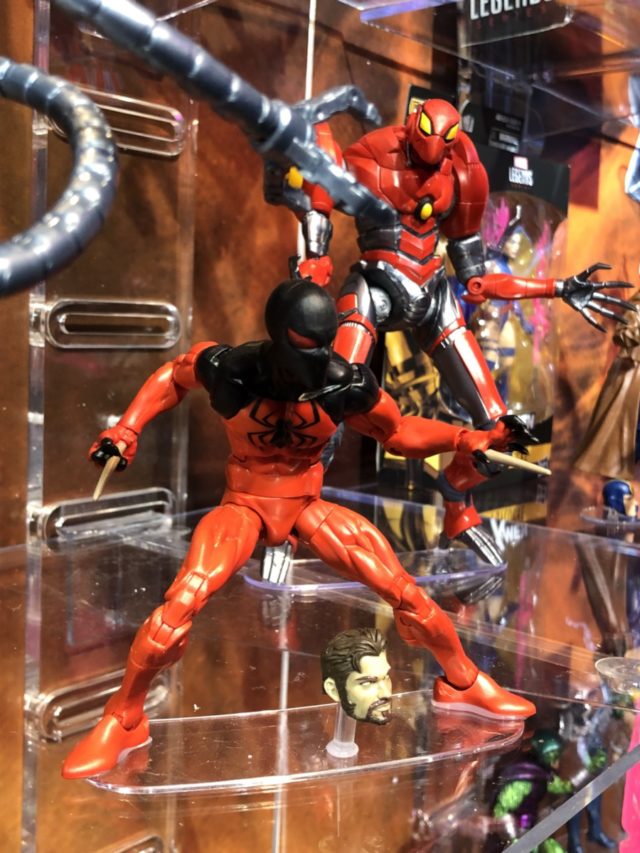 The 2018 Marvel Legends Scarlet Spider Kaine figure will show off his "Sting of Kaine" retractable stingers ability, has an updated body mold, and includes the first-ever unmasked Kaine head. Golden.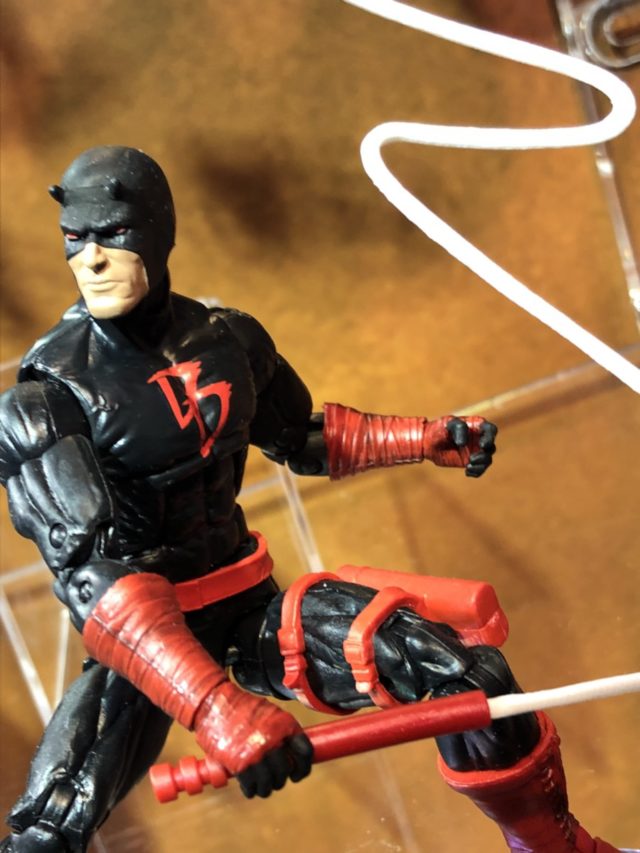 Rounding out the wave are two characters who are ever-so-close to being household names: Daredevil and Elektra.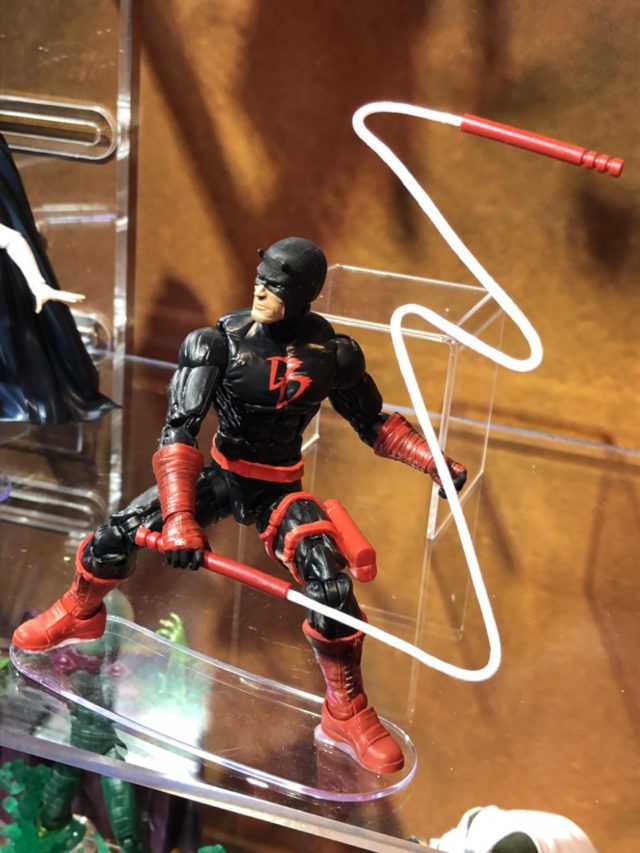 I'm a huge fan of the Shadowland-like All-New All-Different Daredevil black and red costume, so getting this figure is a major treat for me. The billy club effects piece accessory adds some fun to this release, and the figure just looks slick.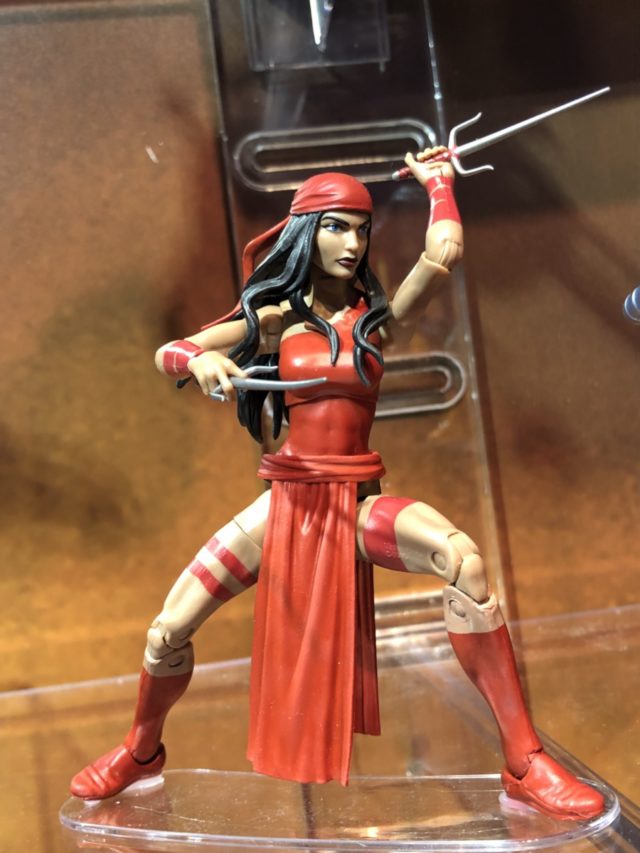 We've had Marvel Legends Elektra released in her classic costume several times over the years, so I'm probably least psyched about her than any figure in the wave.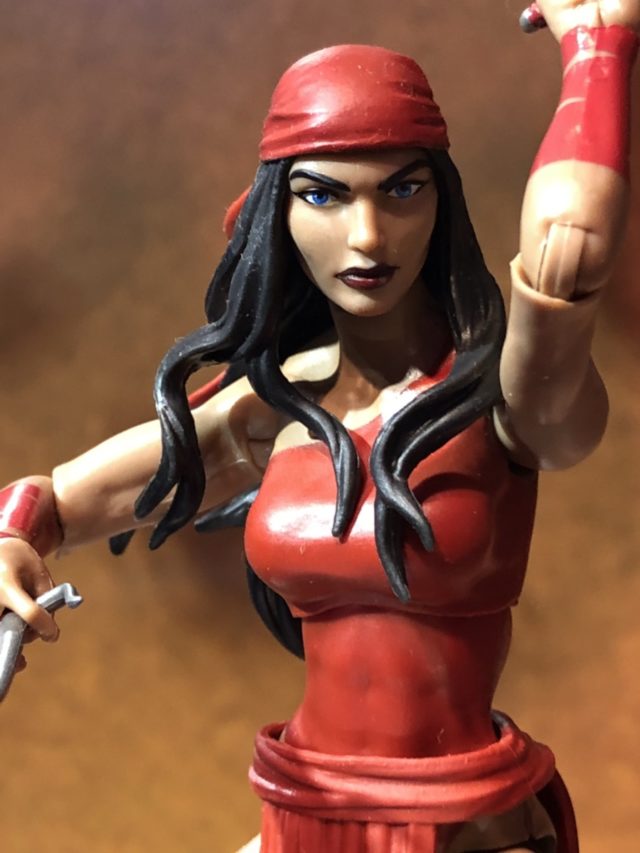 The portrait on Elektra looks outstanding and she'll be a nice addition for newer collectors, but for me she's just not a big "want".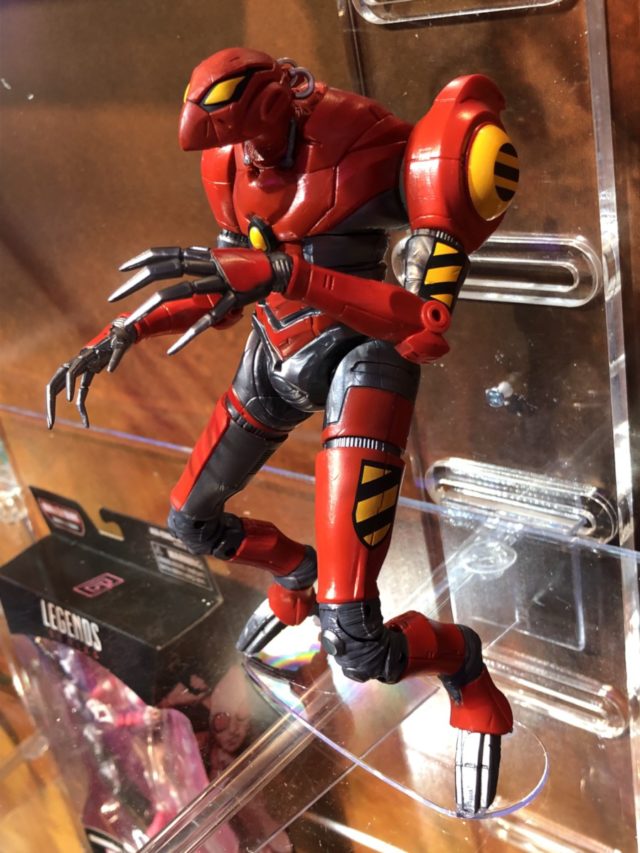 Finally, we've got the Build-A-Figure: SP//dr! If you're scratching your head at this one, it's because SP//dr only appeared during the Spider-Verse crossover event and its lead-up.
While the Marvel Legends SP//dr Build-A-Figure is a pretty crazy and obscure choice, when else are we going to have the opportunity to get a figure of a teen girl (Peni Parker) piloting a Neon Genesis Evangelion looking Spider-Man mech…?
This is an off-the-wall BAF pick by Hasbro, but "fun" and "different" are the name of the game here.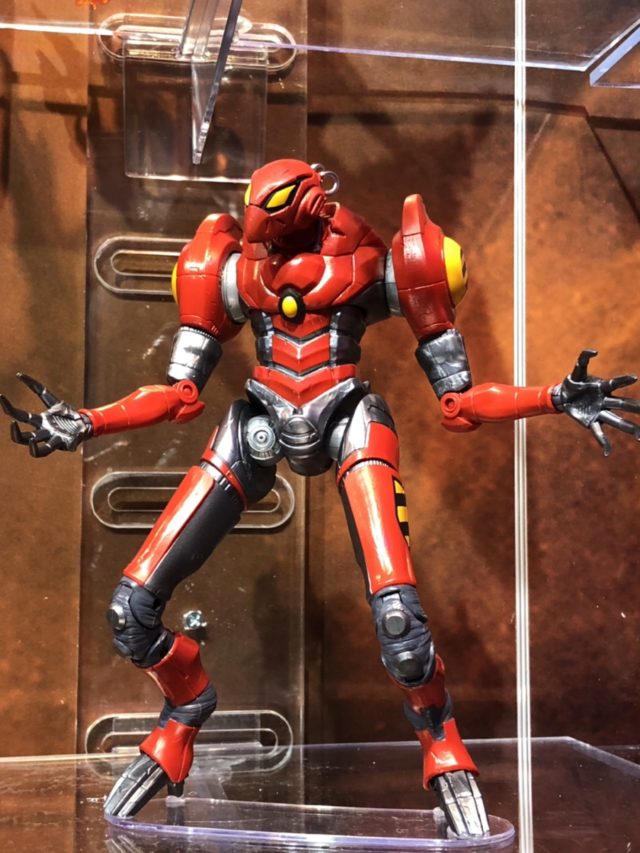 The Marvel Legends Spider-Man SP//dr Series is expected to go up for order and arrive in Summer 2018. I'll post updates here and to our social media pages once it actually gets solicited, so stay tuned for that.
Sound off, Spidey fans! How do you like this year's second set of Spider-Man Legends figures? Did Hasbro nail it with all the major characters that compose this wave? And are you interested in building SP//dr, or is this choice just too obscure for your tastes?
The post Marvel Legends Spider-Man 2018 SP//dr Series! Doc Ock! appeared first on Marvel Toy News.