It's taken about a month for it to happen, but most Hasbro collectors have managed to build the Thanos Build-A-Figure put together their Marvel Legends Infinity War Wave 1 sets by now. There's no rest with the movie on the horizon, though, as Wave 2–the Cull Obsidian Series is coming up fast! And while we don't have a pre-order or release date yet for the series, packaged photos of the entire set (including Marvel Legends Infinity War Thor and Black Widow!) appeared online this week…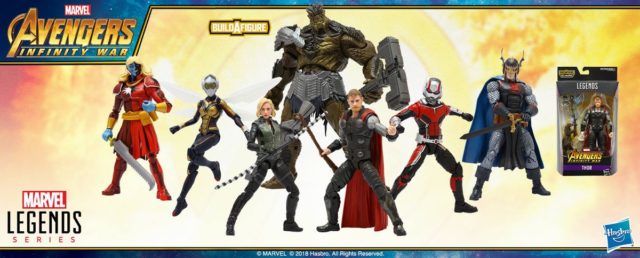 I've been busy working at Anime Boston and PAX East 2018 for the last week, so I apologize for the sparse updates. I'll be working hard to catch up and get back on track this week, now that I'm done with conventions for a little bit.
While no new figures have appeared this week in the Marvel Legends world, there's still been a lot for fans to get excited about, as a couple of waves we already knew about have been spotted in packaged form for the first time! Let's start by looking at the Marvel Legends Cull Obsidian Series packaged photos, which first showed up on the MFCT Facebook Page…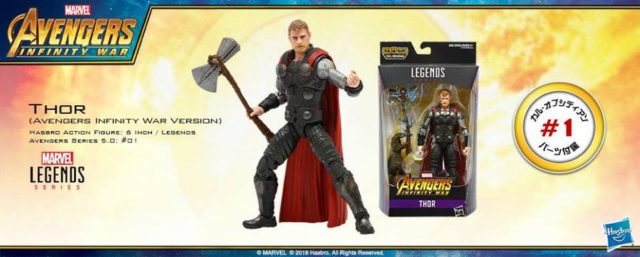 This wave is a really eclectic mix, as it's split three ways between Avengers Infinity War movie figures, Ant-Man and the Wasp movie figures, and comic-based figures. I don't believe we've seen a three-way split like this since the Ant-Man Legends series with Ultron BAF In 2015!
After appearing late last summer as a gladiator, we get a new Marvel Legends Thor movie figure in his Infinity War attire single-packed in this wave. Thor comes with his new hammer (Stormbreaker) and the left arm of Cull Obsidian. Like much of the merch for Thor for this movie, he's clearly not rocking his new eyepatch from Ragnarok. Hmm.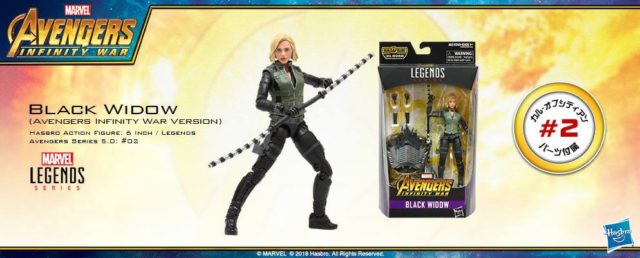 Also from Infinity War, we've got the new blonde Black Widow Marvel Legends figure! This is a pretty distinctly different look for Scarlet Johansson that doesn't really have a "retread" feel at all. She has the main body of the Cull Obsidian BAF (and a humongous bo staff-looking baton), so this Black Widow will sell excellently (as usual).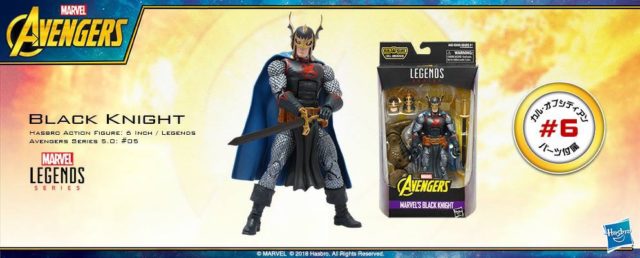 On the comic book front, we get our first Marvel Legends Black Knight figure since the Brood Series one over a decade ago. Not only does this figure feel classic through-and-through, but it comes with three heads so that even the bucket head original Black Knight and winged helmet versions can be created. Great release that comes with the Ebony Blade sword and a leg of the Cull Obsidian Build-A-Figure.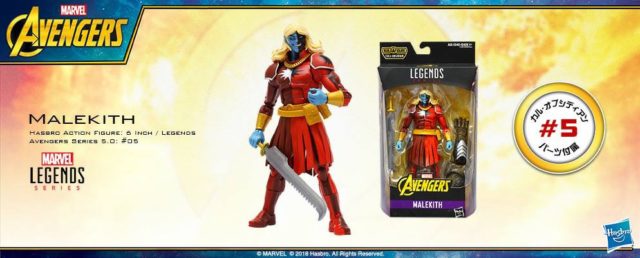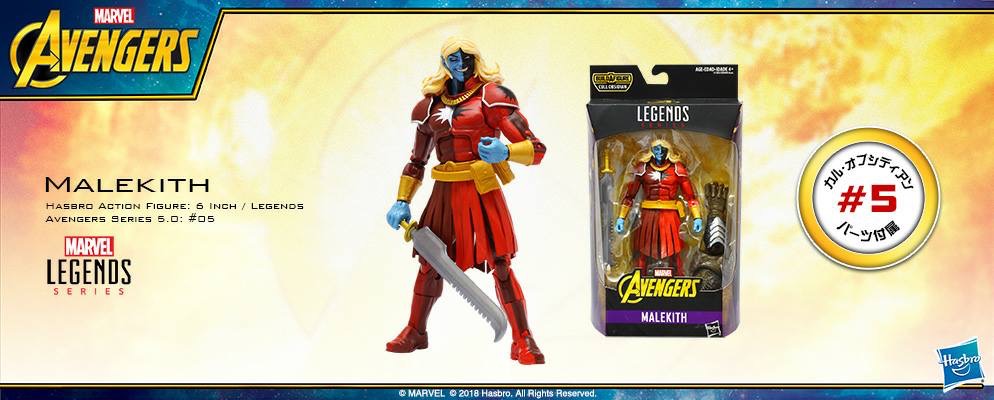 Less appealing to many folks will be a repainted Malekith figure from the SDCC 2017 set. I actually really liked that figure and am glad it's going to be more widely available, although this is definitely a character that could be a dangerous pegwarmer. Hopefully the inclusion of the right arm of the Marvel Legends Cull Obsidian BAF will be enough to get Malekith off shelves before a mega-clearance.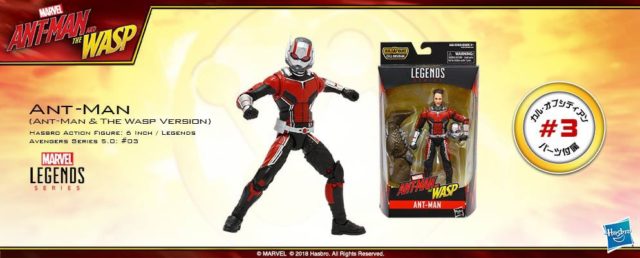 Rounding out the series are the new Marvel Legends Wasp and Ant-Man figures that debuted at New York Toy Fair 2018 in February. The new Ant-Man figure is leaps and bounds better than the 2015 movie figure, and that Paul Rudd head sculpt is pure gold.
I'm disappointed that there's seemingly no mini-Wasp figure included with the movie Wasp figure, but the figure itself looks exceptional. The movie won't be challenging Black Panther at the box office for total gross, but the quality of these figures looks top-notch.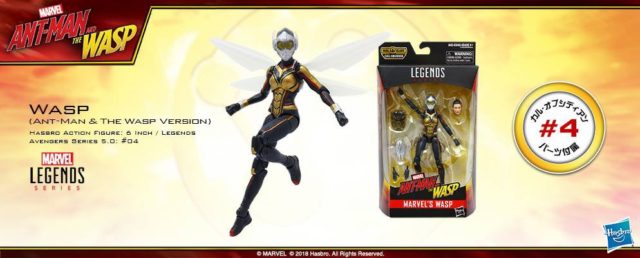 The Marvel Legends Avengers Infinity War Wave 2 Figures should be up for order and released this spring. I'll post updates and order links on the Marvel Toy News Facebook and Twitter pages as Hasbro allows these to be sold, so keep your eyes open for that.
Having seen the packaged figures with all of their accessories, have you decided which of the Infinity War Legends Wave 2 Figures are on your buying list, Marvel collectors? Are you building Cull Obsidian, sticking to just comic or movie figures, or passing on this wave as a whole?
The post Marvel Legends Infinity War Wave 2 Packaged Photos! appeared first on Marvel Toy News.