It might only feel like yesterday that Kotobukiya kicked off their Marvel ARTFX+ statues line of PVC figures, but (prepare to feel old) it was actually a half a decade ago now. Zoinks. But to celebrate 5 years of ARTFX+ Marvel, Koto is going back to where the line began: with an expansion of the Avengers! And hey, you could do a lot worse than starting off with the titular character of the top-grossing US superhero movie ever: the Kotobukiya Black Panther ARTFX+ Statue is now up for order!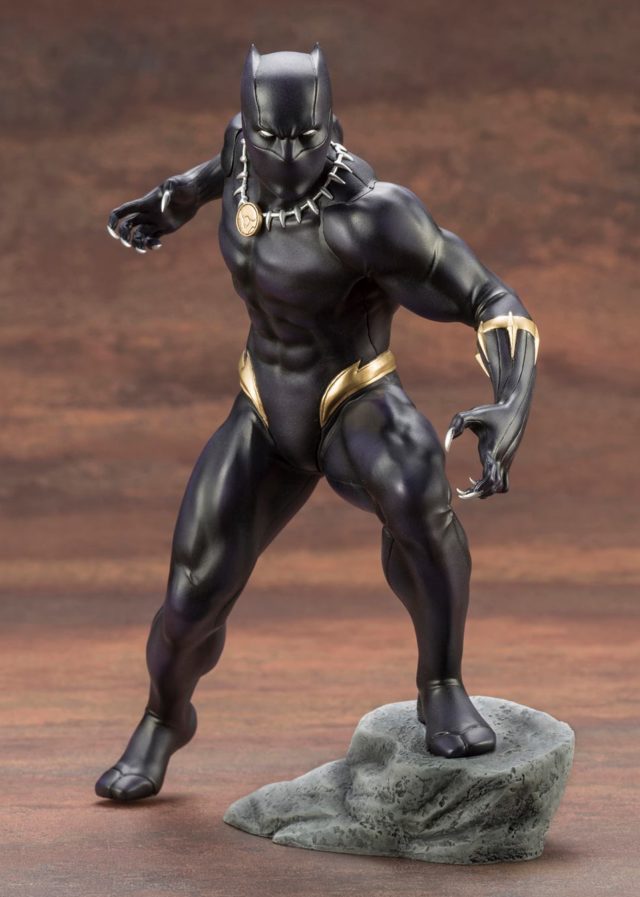 When Kotobukiya did their first-ever Avengers ARTFX+ statues series back in 2013, their character selection was a straight-up copy of the Avengers movie roster: Hulk, Black Widow, Captain America, Hawkeye, Thor and Iron Man.
Now that it's been a few years and the line has grown (as has the MCU), Koto is back to take another crack at the Avengers. And first up is perhaps the hottest superhero in the world right now: the Black Panther!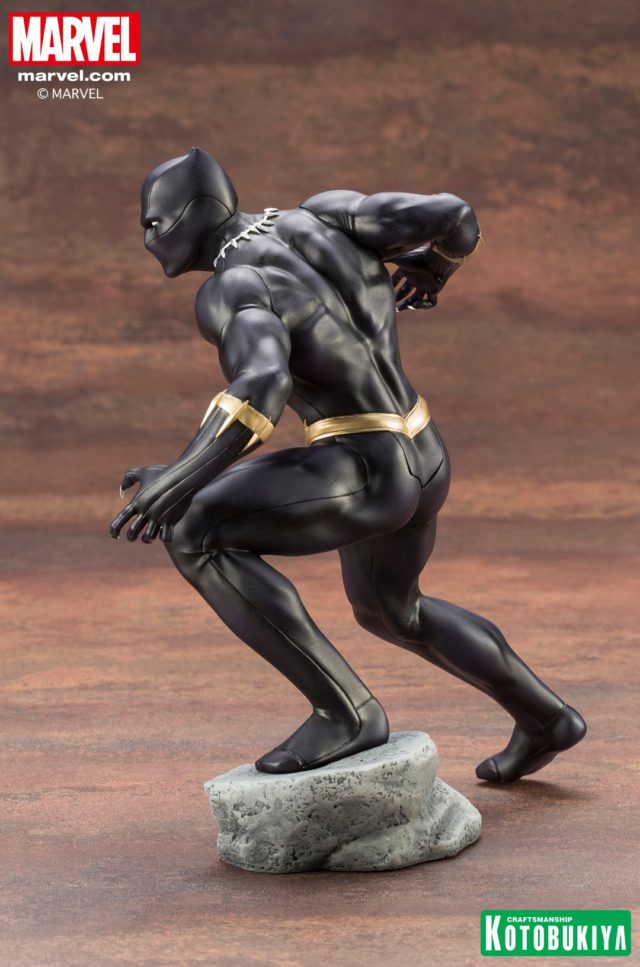 Kotobukiya is no stranger to the King of Wakanda. They just put a movie-styled 1/6 ARTFX Statue up for sale in January, and they released a (fantastic) comic-styled Fine Arts Black Panther Statue in 2015. But not everyone has the space (or money) for collecting sixth scale statues. And for those collectors, Koto has the 1/10 scale ARTFX+ PVC statue line!
There's not a lot of commentary that I have to give on this particular piece, other than that I think Kotobukiya absolutely nailed it. Black Panther looks sleek, powerful, and totally on-model. A beautiful addition to the Avengers line.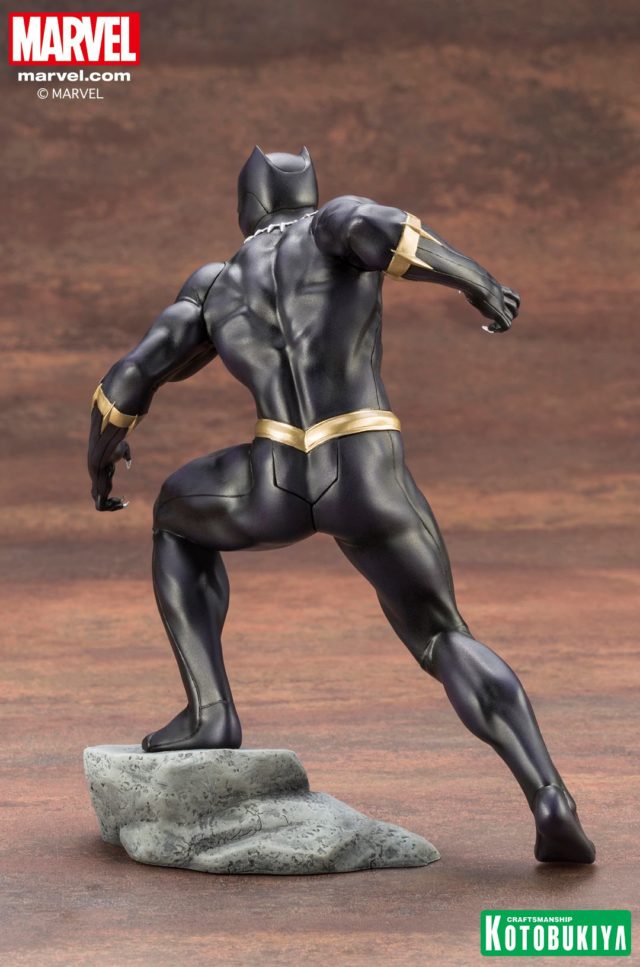 Like the previous ARTFX+ Avengers series, the figures in this new line will be based off of Adi Granov artwork. But unlike the 2013 statues, this time the bases won't all be black rectangles. According to the official info, this latest set will be intended to be displayed in a vertical formation instead of side-by-side. Hmmm. Interesting.
T'Challa comes equipped with a raised stone base that's simple, yet instantly more elaborate than the base of any other ARTFX+ Marvel Statue. I approve!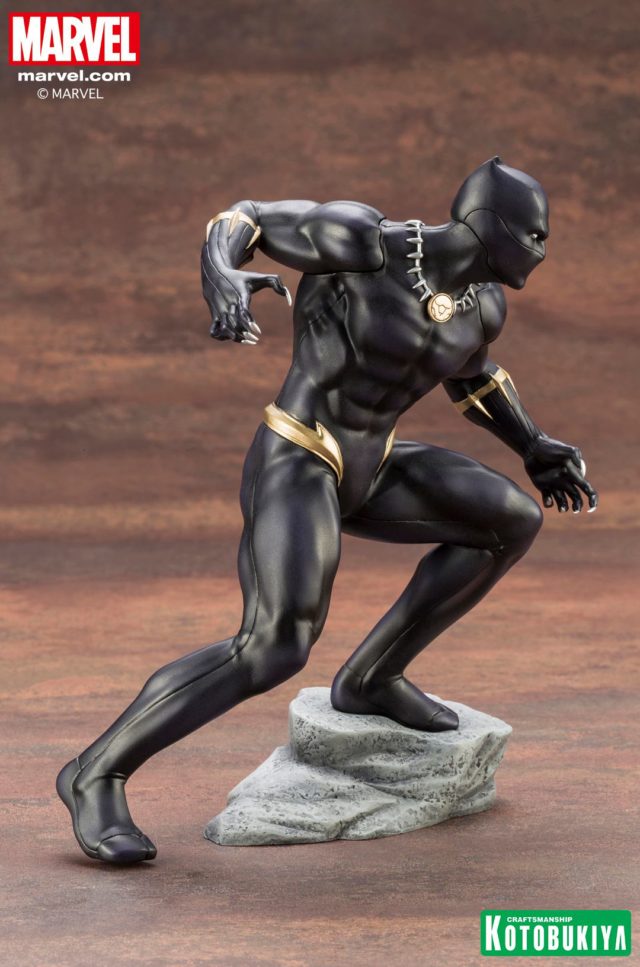 What I don't especially approve of, however, is how the price on these statues has gone up so substantially in just a few years. With Diamond Select Toys releasing some stellar stuff in the Marvel Gallery line that's larger and half the price (and Iron Studios releasing 1:10 resin statues for only slightly more money), I'm a little shaky on hardcore continuing my Kotobukiya Marvel 1:10 Collection.
The new T'Challa looks terrific, so I'm probably in for him even at the $80 MSRP—but with the prices being what they are now, I'll be looking at the other upcoming Koto characters on a case-by-case basis myself.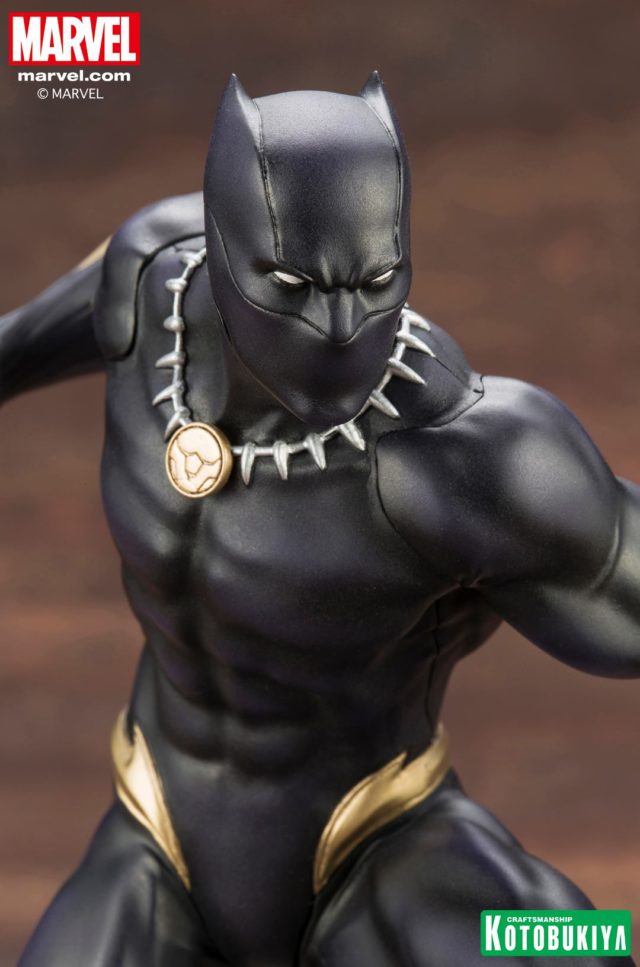 The ARTFX+ Black Panther Kotobukiya Statue is now up for order, and is scheduled to be released in October/November 2018. This is first in the new Avengers series, with no word yet at all as to what other characters will be in the series.
Are you happy to see the Adi Granov style Avengers ARTFX+ Figures series return, Marvel collectors? What do you think of this Black Panther Statue, and what other comic-styled Avengers are you hoping to see included in the lineup?
The post Kotobukiya Black Panther ARTFX+ Statue Up for Order! appeared first on Marvel Toy News.