While a continuing Marvel Legends Deadpool Series on paper sounded like it could get really old, really fast, Hasbro has actually managed to make the Deadpool Legends highly desirable by sprinkling in characters that are more X-Men related than necessarily Deadpool related. The 2018 Marvel Legends Deadpool Wave 1 has been incredibly popular and hard to find in stores thus far, and Wave 2 looks to be just as popular with headliners like Bishop, Omega Red and a Sauron Build-A-Figure!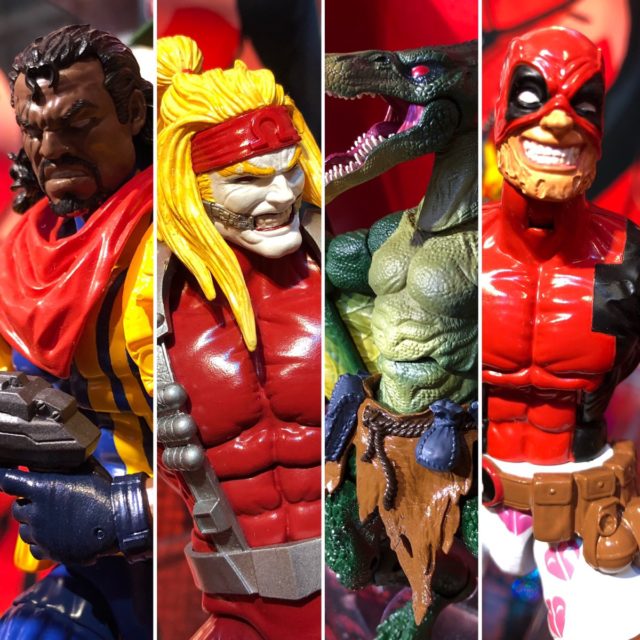 I had anticipated for well over a year before it was announced that we'd be getting a Deadpool Marvel Legends Wave in 2018. But what never occurred to me was that we might get MULTIPLE waves of Deadpool Legends, which is an announcement Hasbro blew collectors' minds with in the weeks leading up to New York Toy Fair 2018.
While we still have a bit of a wait ahead of us before we can own these (especially since the Sasquatch Series has yet to hit stores in most areas), let's take a look at what we have to look forward to…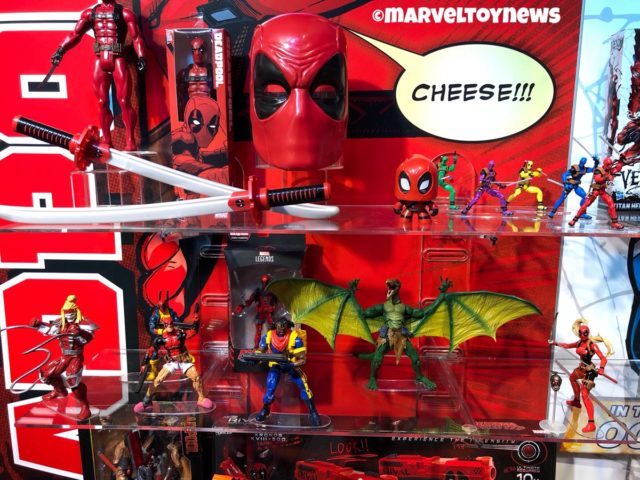 The incomplete lineup for the Marvel Legends Deadpool Wave 2 set is as follows:
Deadpool (X-Men Costume)
"Casual" Deadpool (Underwear & Fuzzy Slippers)
Bishop
Lady Deadpool
Omega Red
Sauron Build-A-Figure
Sharp-eyed collectors will note that only 6 total figures (including the Sauron BAF) were shown at Toy Fair, so it's pretty much a given that Hasbro will be announcing 1-2 more additional characters for this set in a few months.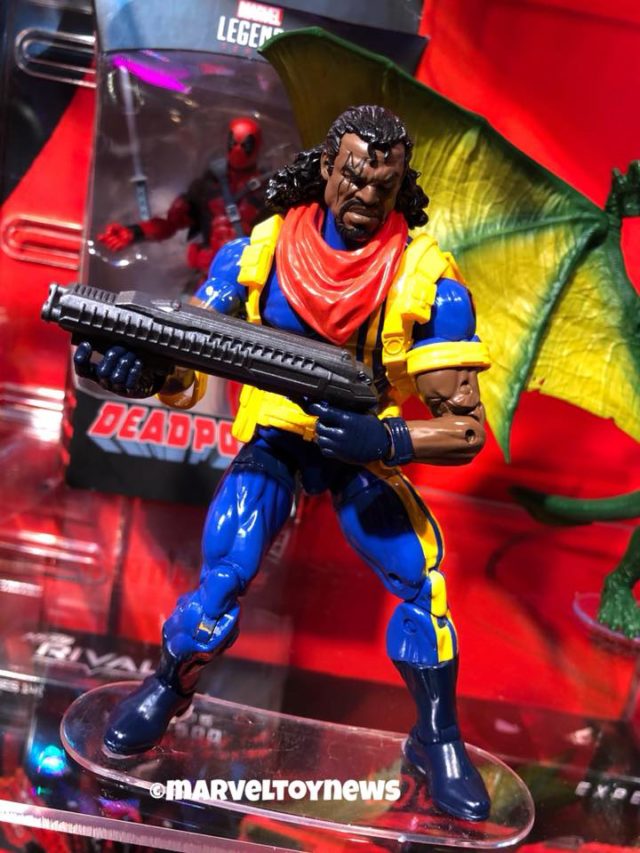 While he doesn't have a whole heck of a lot to do with Deadpool, I'm excited to get an updated, classic Bishop Marvel Legends figure. The ML Bishop that Toybiz released way, way back when is still a very nice figure, but I'm looking forward to having a Bishop that fits in with my Hasbro Jim Lee X-Men team a bit more seamlessly.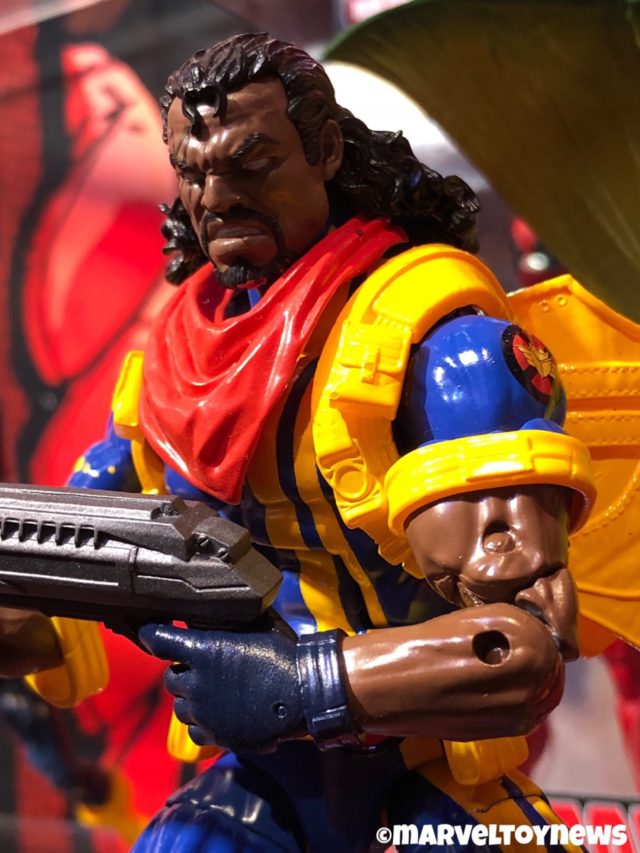 Bishop has had quite a few diverse looks over the years, but his original XSE costume that he's captured in here is still my favorite.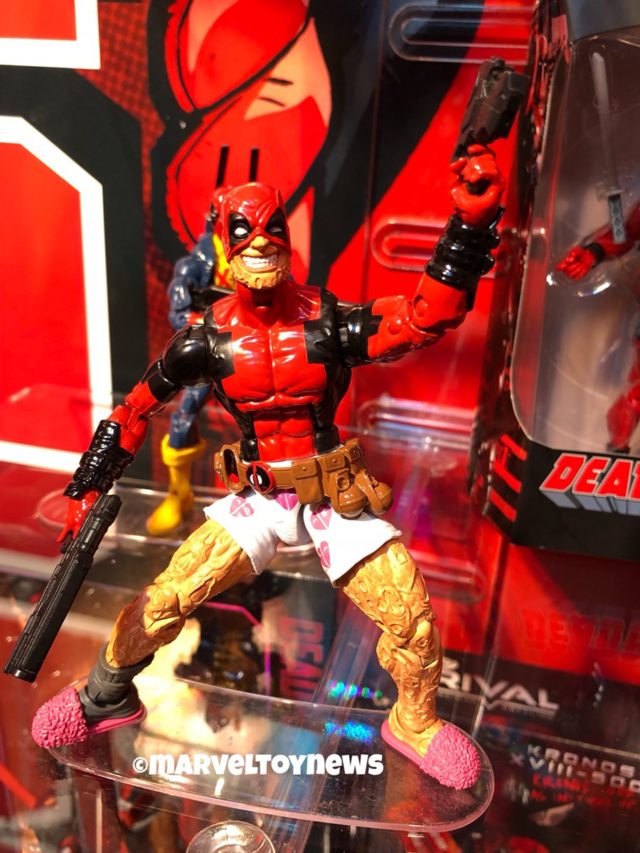 Far less classic and way more bizarre is the "Casual Deadpool" figure that was also revealed at Toy Fair.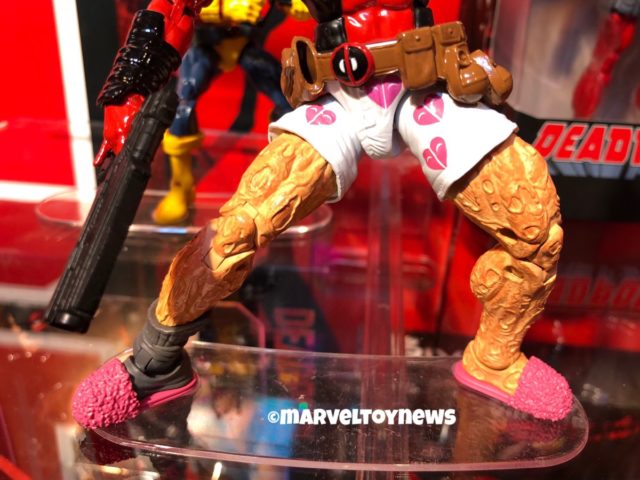 This is a half-masked, grinning Deadpool with only Deadpool hearts boxers, one sock and fuzzy pink slippers on his lower half.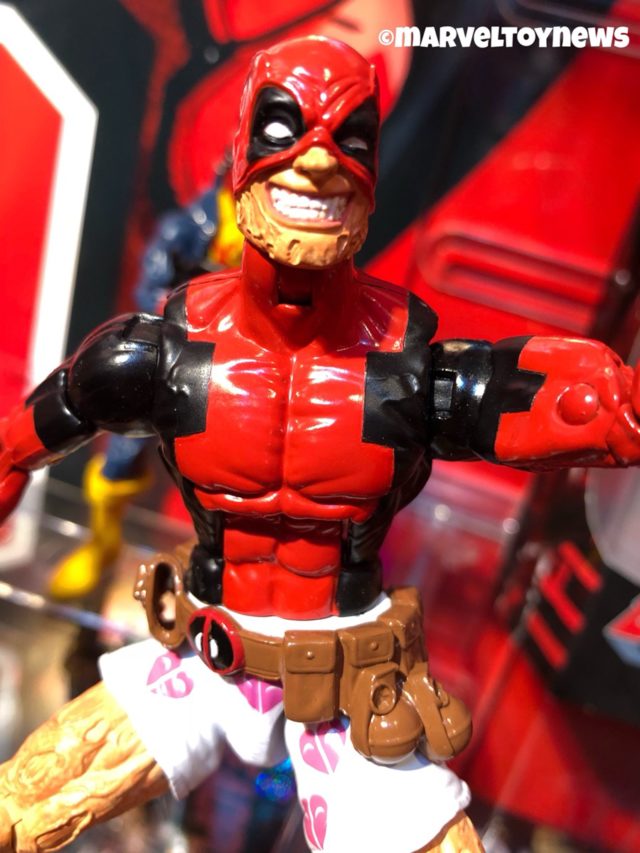 This Wade Wilson figure is, well… totally insane. What's even crazier is the fact that this toy captures Wade's personality swimmingly and makes complete sense to me. To my own surprise, I'm really looking forward to this figure.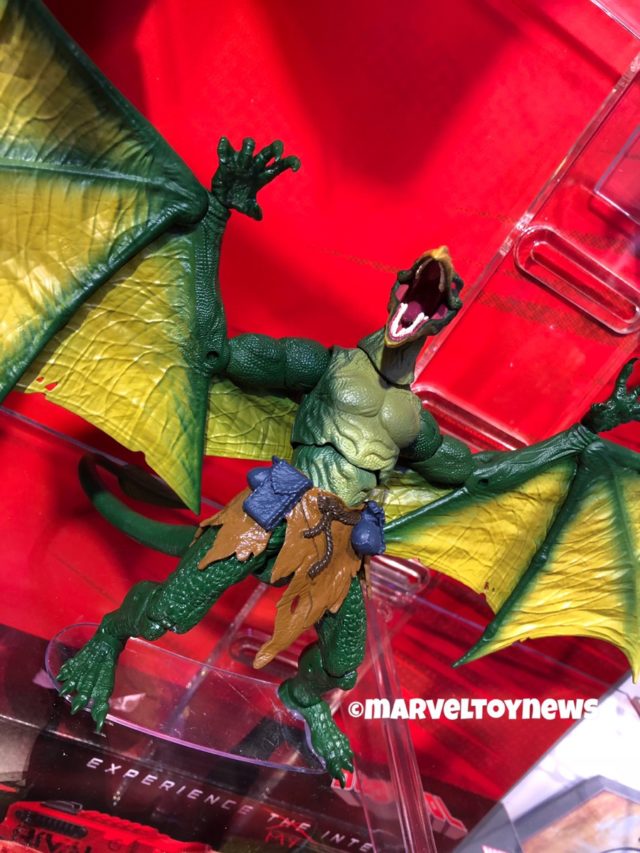 The last of the three new figures Hasbro debuted for the wave at the 2018 Toy Fair was the Build-A-Figure: Sauron. With the Lizard BAF hitting shelves earlier this year and Sauron finally arriving in a couple months, Hasbro must be on a real reptile kick lately!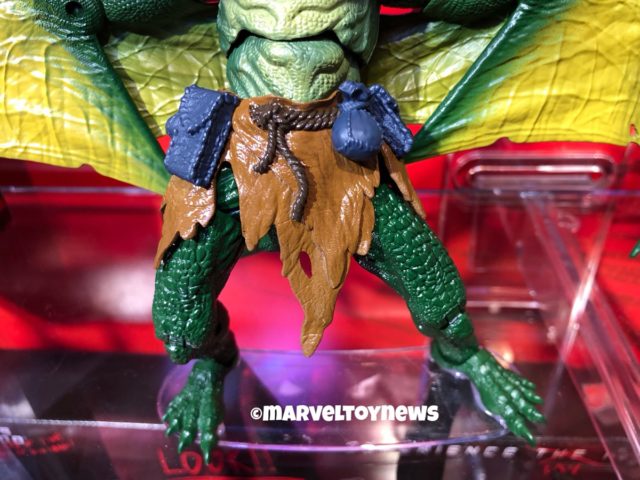 While he's another character that doesn't really have a whole heck of a lot to do with Deadpool, a Marvel Legends Sauron figure has been hugely demanded by collectors for years and I think this Sauron BAF looks awesome.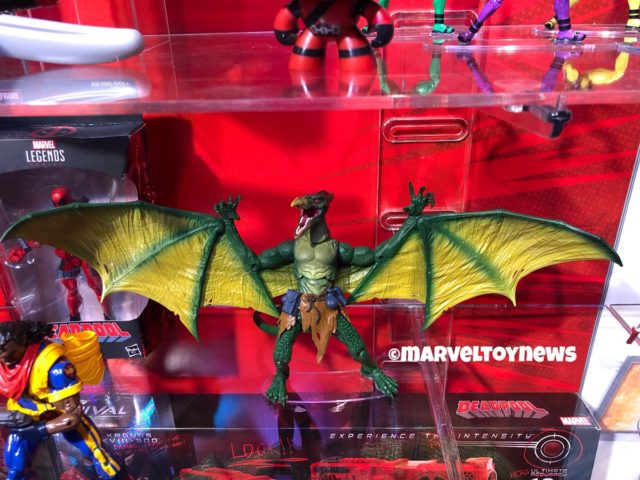 The wingspan on this Sauron figure is jaw-droppingly large in person, and I think Hasbro absolutely nailed the pterodactyl head sculpt for this guy.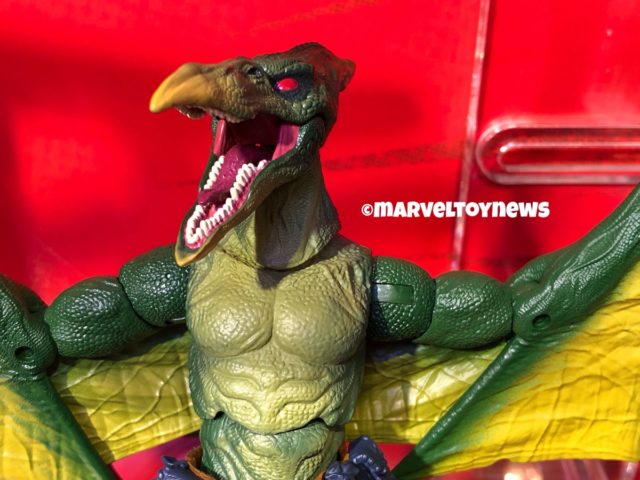 I ranked this figure #1 on my list of the Top 10 Marvel Legends Figures Revealed at the 2018 Toy Fair, so I think it's pretty obvious how much I'm anticipating Sauron.
The remainder of the Marvel Legends Sauron Series figures displayed at Toy Fair were the three figures that Hasbro revealed in a press release at the end of January 2018: Lady Deadpool, "X-Men Costume" Deadpool and Omega Red.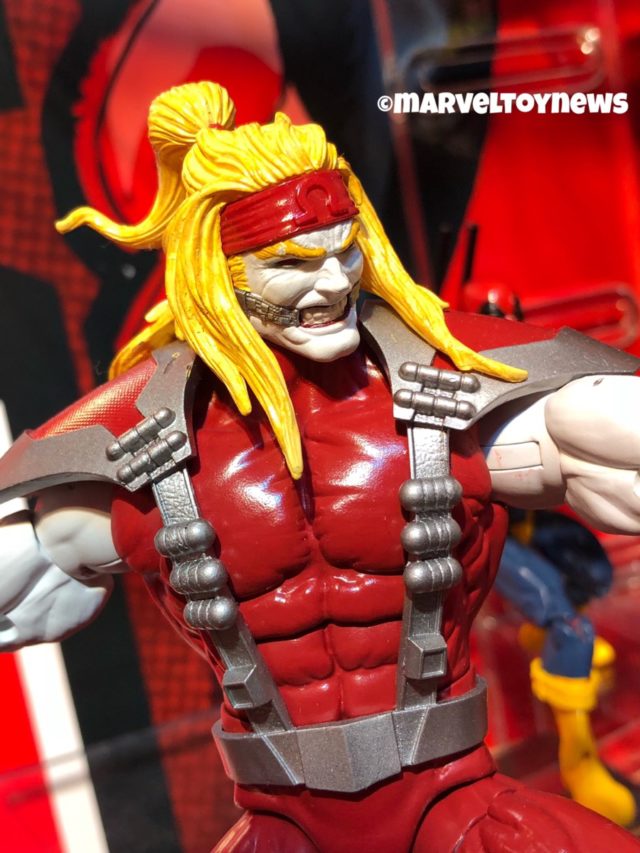 Of these three, the new Marvel Legends Omega Red figure is easily the one that I expect to see flying out of stores first when the wave hits this summer.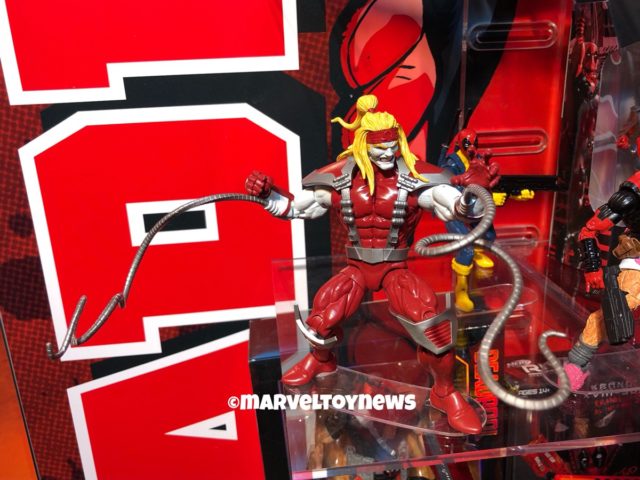 Omega Red is another character that Toybiz tackled a decade-plus ago, but I thought that version had room for improvement—and Hasbro has moved into that room and fulfilled the improvements. This Omega Red Legends figure looks great from every angle, and can pull off a tight action pose with his coils. Love it.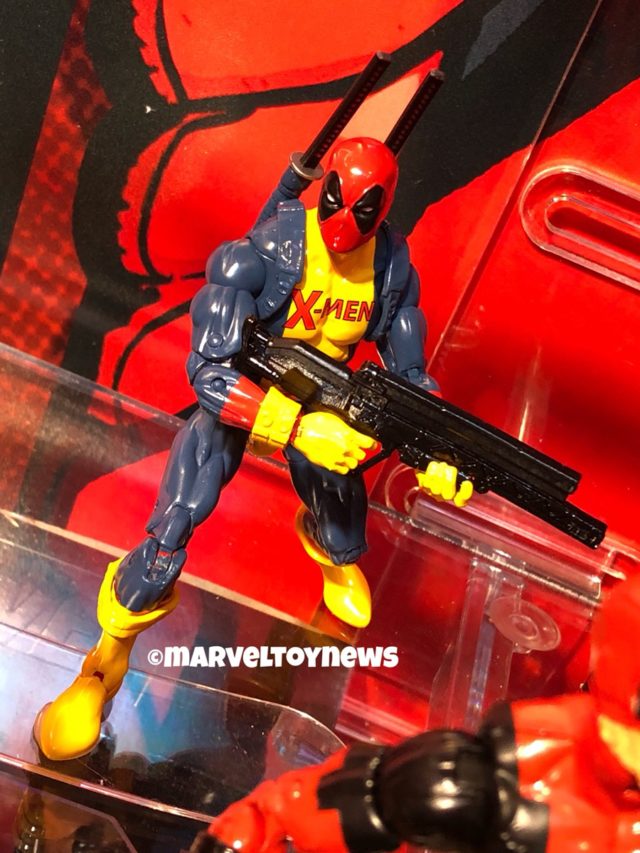 What I love way less is the "X-Men Deadpool" figure. I understand the idea with sticking Wade in this original X-Men styled costume, but I just don't find the joke especially funny here (whereas I thought Casual Deadpool was a riot).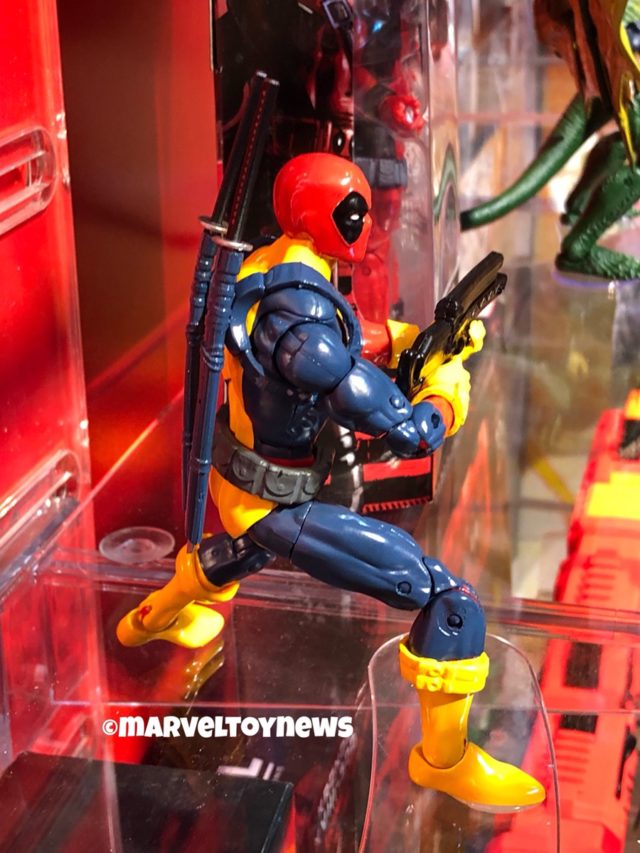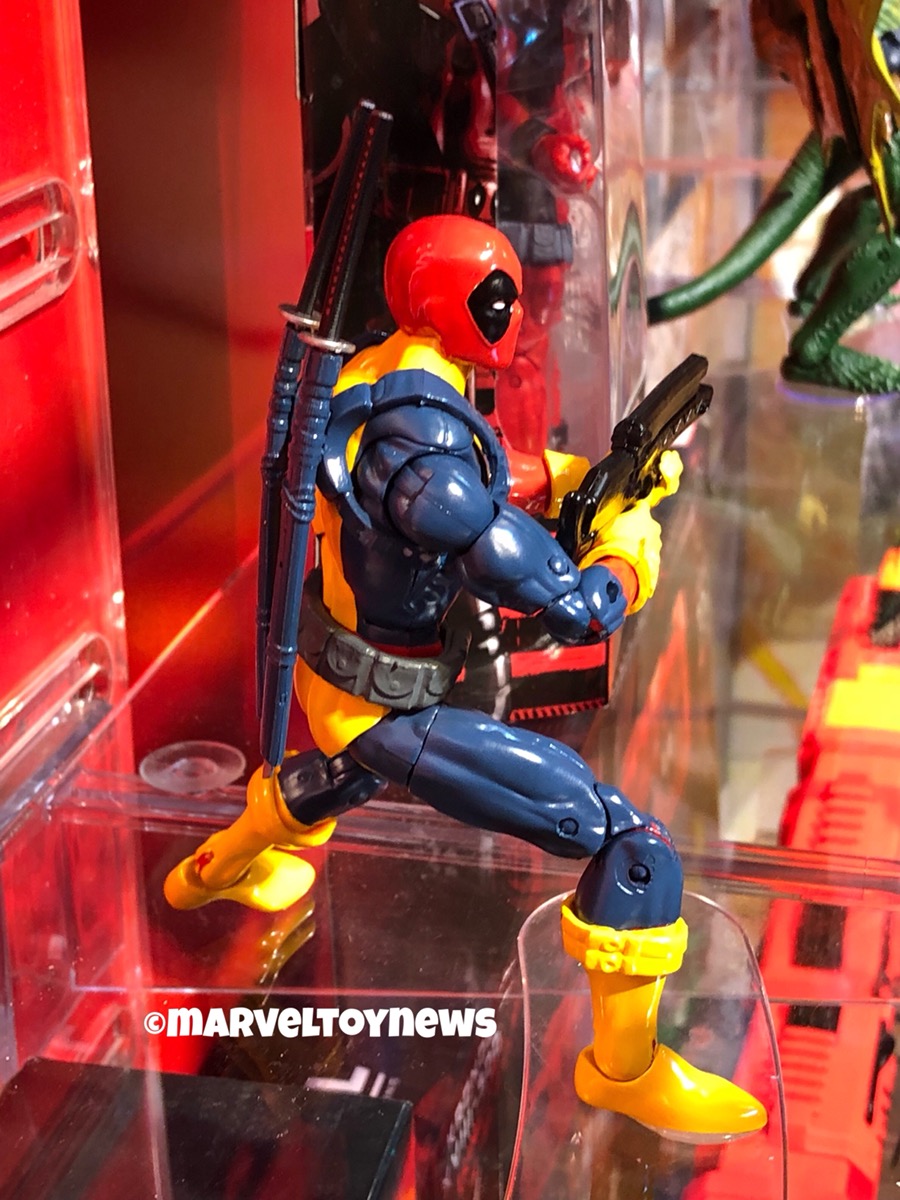 Assuming he comes packed with a Sauron Build-A-Figure piece, I'll be picking up this figure anyway—but it will far and away be my least favorite DP in either of this year's waves.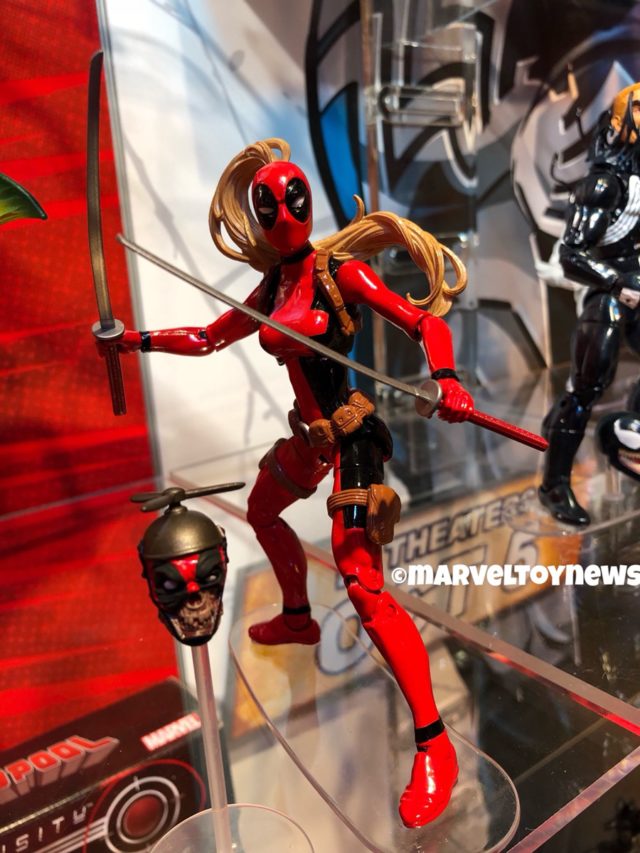 Finally, we've got the character that I was astonished by the omission of in Wave 1: Marvel Legends Lady Deadpool.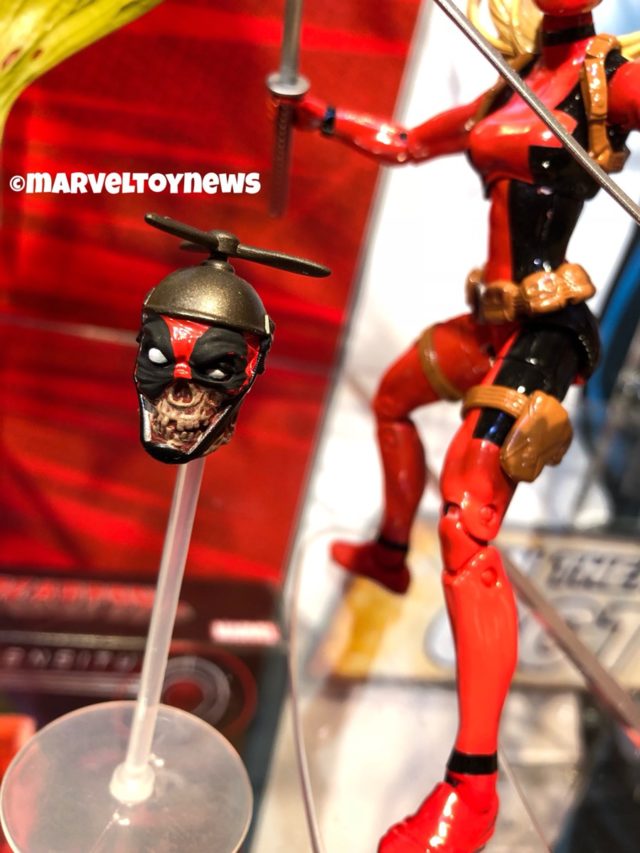 Wanda Wilson is a character that holds little appeal for me, but her Marvel Select and Kotobukiya Bishoujo figures have both been huge hits, so I imagine her first 6" Legends figure should be a popular one as well.
The number of different Headpool figures that have been released in various sizes and by different companies at this point is shocking, but now Headpool will finally get the official ML version thousands of collectors have been waiting for. The style and detailing of this pack-in Headpool are both on-point and impressive.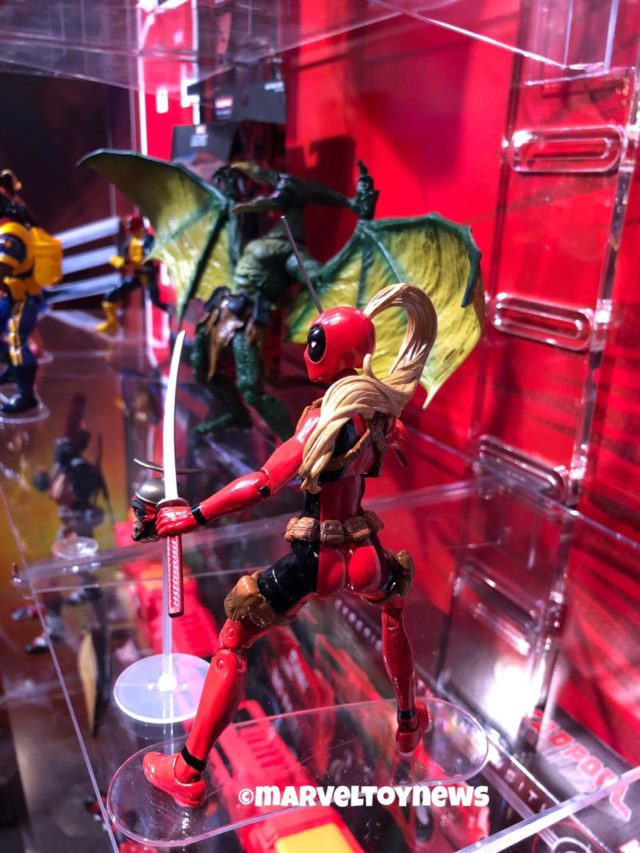 The Marvel Legends Deadpool Sauron Series should be up for order this summer, with an expected release date in late summer/early fall 2018. I'll post an update here once the rest of the wave is revealed, and send out pre-order links via the Marvel Toy News Facebook and Twitter Pages once POs open up.
How do you feel about the partially-revealed Deadpool Legends Wave 2 series, Marvel collectors? Who are you hoping fills the last spot(s) in the set, and will you buy every figure in this set regardless to build the spectacular Sauron Build-A-Figure?
The post Deadpool Marvel Legends Wave 2 Photos! Sauron Series! appeared first on Marvel Toy News.